Tree in our town square.
I managed to get a sun-set shot of the Beltany Circle, too.
Mostly dull with showers.
The Lime tree is an island in the middle of a busy road and has been abused for decades. I think it is in its last days: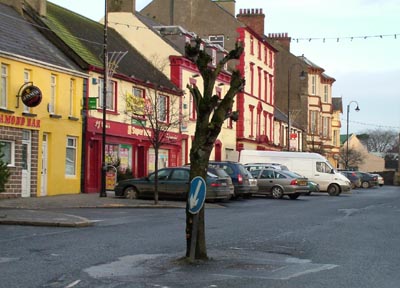 As it happens, the 'keep left' arrow is pointing to the subject of today's page.
(Notice the Diamond Bar on the left. That's the location of our Thursday night music sessions.)
The only reason that the tree has been allowed to stay in place is that it was planted - along with a number of others - in memory of soldiers who died in the 1914-18 war.
I think these are Flammulina velutipes, but without the usual dark brown stipe. F. velutipes only grows on dead or diseased wood, so I think the tree is in trouble if that's the case.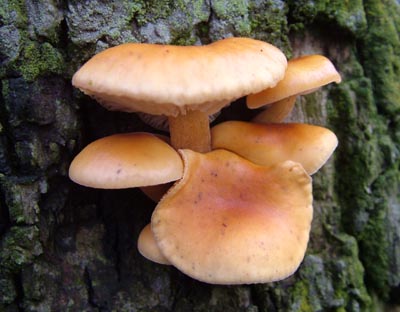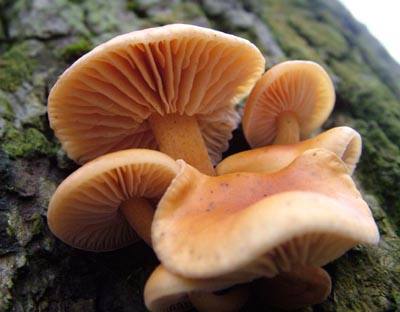 This little group is only about 15 mm. across.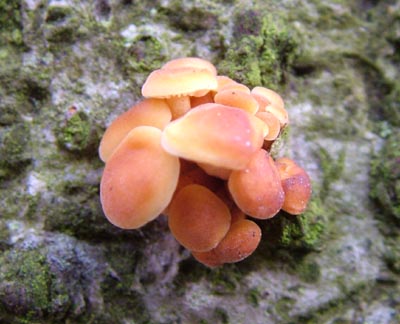 <Previous Home Back to Calendar Feedback Species database Next>