At first, the leaf is rounded and has almost no lobes. Then it develops into a hexagonal shape, sometimes waisted like a fiddle.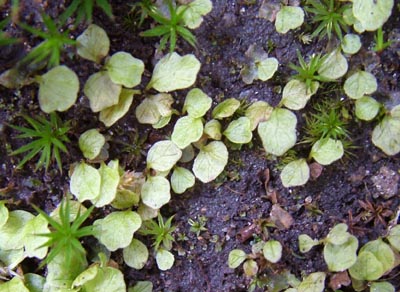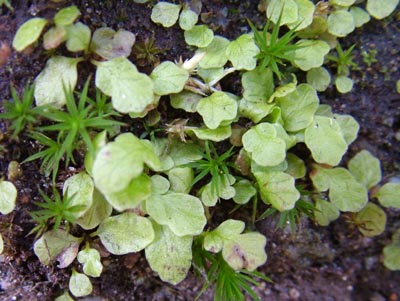 Next some leaflets begin to form. Finally, the alternate-leaflets can be seen (central specimen in right-hand image).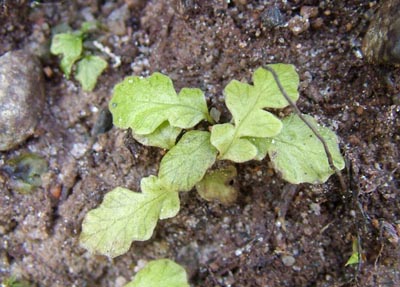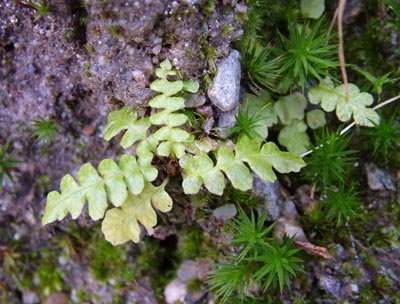 The lower left leaf in the left-hand image shows the classic veining structure of Hard Fern. Veins split only once into two just before the leaf margin. This vein pattern is continued into the adult form.