A visit to Tramore, just off Dunfanaghy on the North West coast. A fool-hardy trip, given the bitter North wind.

Sunny, but bitterly cold.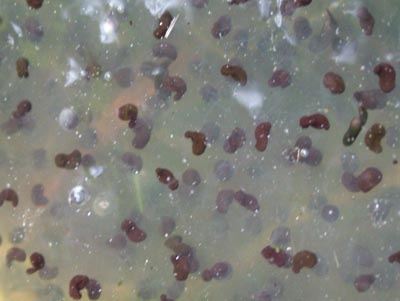 The frog-spawn here is slightly ahead of ours: the little comma-shaped tadpoles are just becoming visible.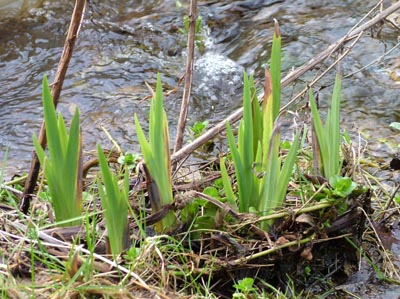 Pointed leaves of the Yellow Flag Iris are making an appearance. These are locally common in Co. Donegal and can be found on verges, in streams and near rivers.
Eagle-eyed viewers will spot the Veronica beccabunga leaves.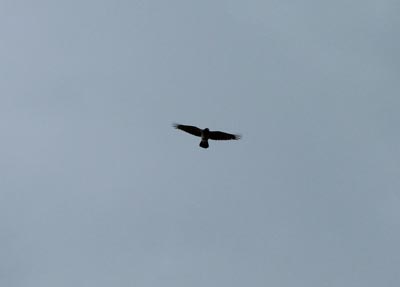 Despite the remote location (no trees for a long distance), the Hooded Crows were unimpressed by my presence and made me feel quite unwelcome.
The Birds-foot Trefoil seems to appear much earlier near the coast. I can find only a few small shoots of Greater Birds-foot Trefoil on the local patch.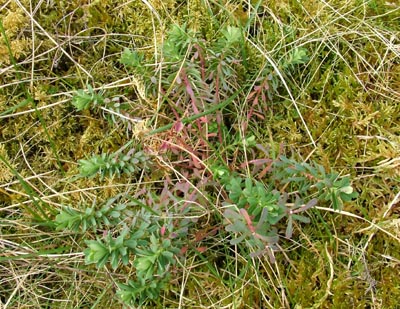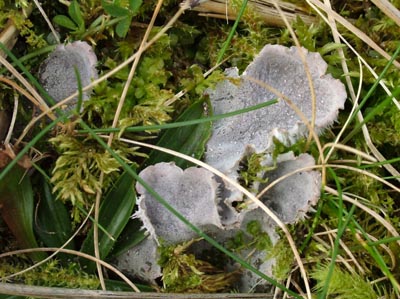 Peltigera membranacea - Rabbits-paw Lichen - was very prevalent in the grass and mosses.