Various verges to the north of town.

Dull but dry and warm.
Two new flowering plants for this year. On the left, Cow Parsley - Anthriscus sylvestris -, and Wood Sorrel - Oxalis acetosella - on the right.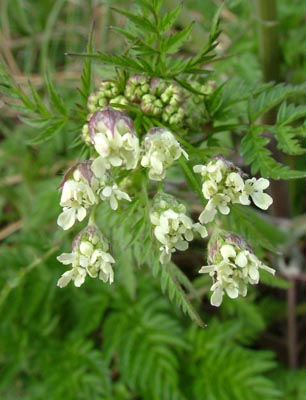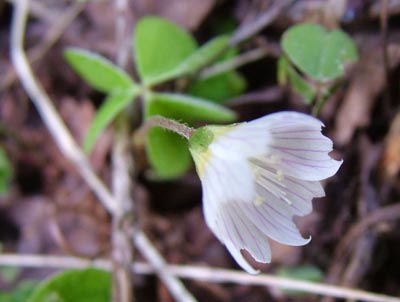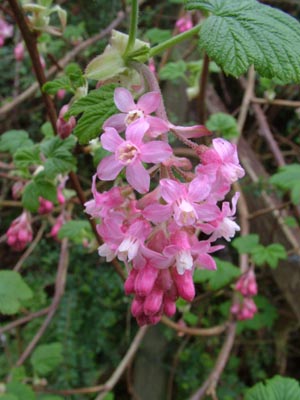 The Ribes forms part of the hedgerow in many places. The pleasant scent can be detected from quite a distance. This hedge is the boundary of an old garden, hence the next two images.
This Daffodil specimen almost certainly originated in the garden, but this is the only one that was 'double'. In fact it appears to be triple - the pointed outer petals appear in at least 3 levels of the flower. Maybe a diseased specimen, since I don't remember seeing it like that before.