Real Time Financial Charts (Money Exchange Rates, Gold, Silver and Oil trends)
---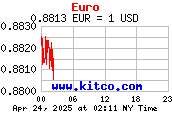 It is important to keep a close eye at the gathering economic storm. A Global Financial and Economic Crash seems Imminent. Fuel prices, Money Exchange rates (U.S. Dollar on Brink of Collapse) Stock Market, Pension Funds and Inflation rates.
What's the Weather like in Ballydehob?
---

Well ... every one knows it ... it's always raining here in Ireland ... but, do you really know, or even, do you really wanna know, what's going on ... to find out more click here.

Tide Prediction for Ballydehob and Schull
---

Please note: The data provided by the EasyTide service has not been designed to meet the specific requirements of any particular type of user. It is therefore the user's responsibility to ensure that the data is suitable for their intended purpose. EasyTide is not designed for use by vessels operating under SOLAS regulations. For such vessels, the UKHO has developed specifically designed products.
Icelandic Volcanic Ash Situation ...
---

Information received from the Icelandic Meteorological Office has confirmed that explosive activity from the Eyjafjallajökull volcano increased in the last two days with ash ejected to a height of between 20,000 and 30,000 ft at times. The Icelandic Met Office state that there are no signs that the eruption is about to end ... check here for the most resent updates.
What's the situation in "Heavens above"
---

Watch the (night) Sky above Ireland.
Ballydehob: Latitude 51.5500 Longitude -9.4667
To find out more click here.
What's the current Space Weather? [Click here]
---
Atlantic - Caribbean Sea - Gulf of Mexico - Hurricane Tracker
---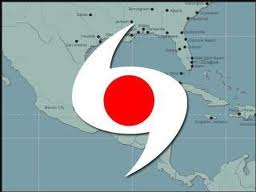 Atlantic, Caribbean Sea and Gulf of Mexico hurricanes loose a lot of their power and tropical characteristics when moving up far north-east, but, as Post-Tropical Cyclones, will bring strong winds to Ireland, the British Isles ... so, click here, to watch this space to be prepared, since the time-lag from the Foridas to Ireland is only about 4-5 days ...