28. December 2009 - Swine-flu ... The pandemic Pandemic ...
---

Dr. Wolfgang Wodarg, chairman of the Parliamentary Assembly of the Council of Europe Health Committee, co-signed a proposed resolution on December 18, 2009, which will be discussed in January in an emergency debate and he has called for an inquiry into alleged undue influence exerted by pharmaceutical companies on the World Health Organizations global H1N1 flu campaign.

He is being quoted to have said: "We have had a mild flu - and a false pandemic ... one of the greatest medical scandals of the century. In January (!), we will arrange an emergency debate about the influence of the pharmaceutical industry on the WHO, and 47 parliaments all over Europe are going to be informed. Following this, we will initiate an investigation and hearings involving those responsible for the pandemic emergency. The aim is that none of the pharmaceutical companies under any circumstances must be allowed to make their influence felt on pandemic emergencies. Vaccines are also an ethical issue. The pharmaceutical industry should not be allowed to get a patent to develop a preparation which is so important for our society."

[Click here to read the hole interview at: www.wodarg.de]
25. December 2009 - Puhuu ... White Christmas, id did not happen here ...
---

... waking up this morning was a bit of a disappointment, considering the lack of snow (but hey, it's just a 19th century, Charles Dickens romanticism anyway ... when in Jesus's time would they have had a red Coca Cola north pole Santa, green Christmas trees and snow, lots of snow) ... well, Christmas will be, as so many times before here in Ballydehob County Cork, without the white stuff ...

Happy green Christmas
18. December 2009 - Oh boy ... severe weather warning issued again ...
---
No, not rain and flood ... snowfall and icy conditions in parts of the country, with treacherous condition in parts of Dublin, Kildare, Wicklow, Cavan, Carlow, Tipperary and Wexford and road temperatures below zero on most routes (as AA Roadwatch said). Met Éireann forecasts a cold spell this weekend and into the early days of next week, with showers of sleet and snow in many areas.
17. December 2009 - Adding insult to injury ... irish Redneck stile... ...
---
Listen to this. A nightclub bouncer, was sentenced yesterday to seven years in jail, with the final two suspended, in the Circuit Criminal Court in Tralee, for sexually assaulting a woman outside a nightclub in Listowel in the early hours in June 2008. The accused had been found guilty (reasonably) by a jury, two weeks ago, who then returned a unanimous guilty verdict. The assault was discovered, and probably worse prevented, by a Garda patrol. Who found the half naked, badly bruised, woman in a semi-conscious state.

But yesterday, before sentencing, some 50 people and a local priest, Fr Sheehy, queued inside the courthouse to shake hands and sympathize with the convicted ... to "support him and let him know he was not alone" ... and all this in front of the victim. Imagine this, someone uses extreme violence against you, then lies about it, forces you to go through a court case and belittles and defames you in his evidence, and in public, and then you have to face this "courtroom theater" of people and a priest, queue to show sympathy to this asshole ... you'd be assaulted once over again ... and I agree with Susan McKay (Director of the National Women's Council) who said that scenes in the courtroom of people queuing to shake hands with the convicted, before he was jailed, have no place in a civilized society and that it is "intolerable" that a victim had to suffer this "insulting and outrageous behavior" of those who queuing and it "must never be allowed to happen again ... She was brave to bring her case, and brave to see it through. She deserves our respect and gratitude." ...
10. December 2009 - Irish Budget 2010 ... Recognition, but no humble apology here ...
---

Brian Lenihan (FF) upsets almost everyone ... too much, too little ... or both ... At least there is now an expressed recognition of the wrongs in the past (well, sort of ) ... but a correction of the previously raised VAT, back to a 21% and a small reduction of excise duties on some alcoholics is just laughable ... and proofs again a total lack of vision and leadership ... imagine that, for every 100 Euros spend now we will save 50 Cent (yippee) ...

What I find very startling is, that the government thinks that "we as a nation have have turned the corner" and that "this plan is working". I mean, common, what a statement is this ... one can hope, but not be certain ... such a remark is just the proceed of a very, very bad public relation spin ... the kind, that makes me worried even more ... but, we'll see ... at the moment there is quite some unrest, in the mood of the country, and people on low income will feel the pain the most (but the comfortable middle class will probably scream the loudest). And, no surprise, that Gardaí considers to ballot for strike action and, interestingly, if strike would be enacted upon, could be jailed for it ... may we live in exciting times ... and that all thanks to the incompetence of our government ... that's just great ... [and you can enjoy reading the whole speech, by clicking here]
09. December 2009 - And recognition and a 'humble' apology by the Irish Bishops ...
---
That must be a first in the history of the world ... the might and power of the catholic church 'humbly' apologizes and asks for forgiveness ... published in a statement released today by the Irish Bishops' Conference at St Patrick's College, Maynooth, Co Kildare.

"We, as bishops, apologize to all those who were abused by priests as children, their families and to all people who feel rightly outraged and let down by the failure of moral leadership and accountability that emerges from the Report … we humbly ask that you continue to pray for all those who suffer due to child abuse".
08. December 2009 - The words every one was looking for ... "we feel ashamed" ...
---
Apostolic Nuncio to Ireland Archbishop Giuseppe Leanza speaks, finally, the words every one was looking for ... much to late ... but hey ... better late than never ...

"... we feel ashamed for what happened. Really I express my shock and dismay and certainly I understand the anger of the people and the suffering, so we certainly condemn this. If there was any mistake from our side we always apologise for this ... I think this is clear that mistakes were there. So no one would like to cover up. It is much better that what has been wrong emerges ..."

... and they should be ... it seems that, as one ones said, the catholic church is so busy to be the catholic church that it totally lost the sens to be Christian.

And I think, what is been clearly shown in the progress to this revelations is, that the catholic church has no spiritual authority and leadership and is nothing but a "power" obsessed institution with much too much influence on peoples life's and political decisions.
07. December 2009 - A 1 to 6 chance to have White-Christmas in Cork (this year) ...
---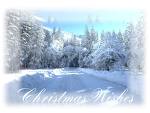 Well, with just 18 days left until Christmas Day, Paddy Power (Irelands biggest betting agency) is facing an "flood" of bets on its annual White-Christmas bet in Ireland. It's a bit early to forecast for sure, but the notorious 5 year cycle is pointing towards a snowy Christmas Day morning ... therefore Paddy Power punters have been set into the 6/1 on offer that a, at least, 1mm snowfall will be registered at Cork airport.

Sharon McHugh, spokesperson for Paddy Power said, "With reports circulating that we're in store for a colder snap than usual this winter punters have been quick to place their bets. Meteorologists at Metcheck.com seem to think there's a 30% chance of snow in Cork this Christmas Day. If that's the case our 6/1 represents super value!"

Oh, by the way, Paddy Power lost more than €50,000 in 2004 when Ireland woke up to a blanket of snow (1mm strong). A White-Christmas this year could cost Paddy Power an estimated €100,000 ...
06. December 2009 - The world's smallest "snowman" ... well ...
---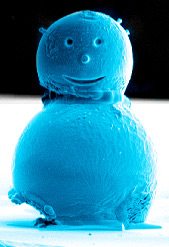 Uk's National Physics Laboratory has assembled the world's smallest "snowman" making for an amazing Season's Greeting ... the little fellow is just 10 µm across (1/5th the width of a human hair).

"The snowman was made from two tin beads used to calibrate electron microscope astigmatism. The eyes and smile were milled using a focused ion beam, and the nose, which is under 1 µm wide (or 0.001 mm), is ion beam deposited platinum.

A nanomanipulation system was used to assemble the parts 'by hand' and platinum deposition was used to weld all elements together. The snowman is mounted on a silicon cantilever from an atomic force microscope whose sharp tip 'feels' surfaces creating topographic surveys at almost atomic scales."

[Click here, to read more]
05. December 2009 - ... and more 'severe weather' warnings for today ...
---
Met Éireann has, again, issued a severe weather warning for today, with heavy rainfall and strong winds expected to affect all parts of the country, with further risk of flooding in already waterlogged areas.
04. December 2009 - Opposition criticize talks collapse ... of course ...
---
The Government has, reasonably and surprisingly, rejected the unions proposals for public sector workers to take a 12-days unpaid leave as an alternative to pay cuts. That has ended talks, between the two sides before the Budget day next Wednesday, 9th December. And as a typical and predictable exercise the opposition criticizes the collapse of these talks ... and what a pathetic exercise this is ... finally the government gets its act together, doing away with these silly union proposals (12-days unpaid leave in 2010 … what about 2011 and 2012 etc.) and the opposition screams and shouts foul play. Labour Party leader Eamon Gilmore (one of my favorite politicizations really) criticizes the hard stand of the government, in this matter, an described it as: "... an astonishing development ... once again this Fianna Fáil government has left us with a monumental shambles ... it appears that the talks were within touching distance of an agreement that would deliver far reaching public service reform, saving the Exchequer significant sums of money, but the government has sabotaged this apparently because it now considers that an agreement at this time would not be politically opportune" ... and ... "this raised serious questions about the negotiating skills of Taoiseach Brian Cowen and his colleagues" ...
01. December 2009 - November sets a new rainfall record ... in Ireland ...
---
No surprise, no surprise at all, that the rainfall amount in this November sets new records at most weather stations, that includes Malin Head and Valentia Observatory where observations began as early as 100 years ago. All stations experienced rainfall at least double the normal monthly amount (average monthly rainfall between the years 1961 and 1990), except those in the extreme southeast and northwest. Valentia Observatory's 360mm total was its highest rainfall in one month since 1866. Other stations, where records began 30 to 60 years ago, reported record November rainfalls like Shannon Airport, Claremorris, University College Galway, Sherkin Island and Ballyhaise.
01. December 2009 - Just listen to this ...
---
In Ireland it was (lawfully) common practice to including 'upward only' review clauses in business leases. What a bizarre twisted mind set would come up (and sign) something like that. But hey, thanks to the crisis, the Government has now banned the use of this practice for 'upward only' rent reviews ... in a move that came as a surprise to the industry (why, I might ask) ... since Businesses have struggled to pay high and higher rents, particularly in city center areas, because they are tied to contracts that only allow for rents to be adjusted upwards, even though market rates have fallen, big time. Minister for Justice Dermot Ahern signed a banning order on 'upwardly only' rent review clauses under section 132 of the Land and Conveyancing Law Reform Act. coming into operation on February 28th, 2010.

"The practice of including upward only review clauses in business leases is a deeply entrenched one. The time has come to end this practice. I look forward to more equitable business arrangements being put in place in the future which take account of the reality facing many business owners and retailers, Landlords now need to review current lease and rental arrangements to reflect the realities of the current commercial rental market. This is necessary to help retailers deliver lower prices to consumers and regain lost competitiveness" said Minister Ahern ... and the Irish Auctioneers and Valuers Institute (IAVI) claimed promptly, that the ban had been imposed without full knowledge of how the market operates (could that be on the principal of greed only) ... anyway, 'well done' to the government, it's a step in the right direction ... and while you at it ... you could ban the 'upward only' benchmarking review, in the civil partnership, in a similar fashion as well.
27. November 2009 - The "Murphy" Report has been published ...
---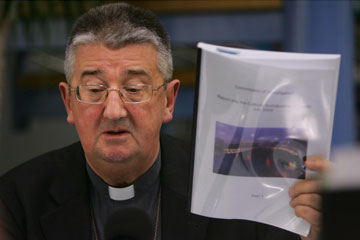 "This is the diocese in which I was born ... How do I feel when I have to unveil here before you the revolting stories of the sexual assault and rape of many young children and teenagers by priests of the archdiocese? ... No words of apology will ever be sufficient ... Excuses, denials and minimisations were taken from abusers. Decisions were taken that resulted in more children being abused. As Archbishop of Dublin, and as Diarmuid Martin a person, I offer to each and every survivor my apology, my sorrow and shame for what happened ... I am shocked and ashamed ... I want to apologise to all those who have been hurt and their families. I also want to apologise to all the people of Ireland that this abuse was covered up and that the reputation of the Church was put before the safety and well-being of children ... No one is above the law in this country. Every Catholic should comply fully with their obligations to the civil law and cooperate with the Gardai in the reporting and investigation of any crime" ... [Click here, to read the Report your self]
25. November 2009 - Roofs have taken-off, but Aircrafts were grounded ...
---

While Roofs have taken-off (without passengers), Aircrafts were grounded or diverted, this morning, at Dublin Airport ... because of extremely high winds. The roof of the 12 month old Carrickmines Manor apartment block, build by high quality Irish workmanship and high quality Irish plywood and MDF, was ripped off of this large five-story building ... just like, as a resident describes, a scene from the Wizard of Oz, when the roof flew past her second floor apartment at 8.30am. Property management company Wyse and developers Pierse Homes were on site, organizing residents to be rehoused.
24. November 2009 - STRIKE … It's embarrasing and an appalling states affair ...
---

An unbelievable 250'00 public sector workers are on strike today, with the slogan: "what we have we hold and we will resist any attempt to implement on Bord Snip Nua cutbacks" (TEEU) ... Today is tuesday the 24th November 2009 and Ireland is in its, probably, worst recession ever ... 1/3 of the cost, of spending on public services, has to be borrowed, in a rate of over 500 million Euros a Week ... roughly 400'000 people are unemployed (270'000 registered) ... that is 12% of the work force and one of the highest unemployment rate in the EU-15 states. Today is the day, where farmers income is reduced of 24% (on top of the 13% reduction of last year) ... Today is the day, where the biggest industry in ireland, Tourism, is faced with a 50% reduction (or more) on guests and travel incomes. Today is the day, where people, in the public sector, with a secure job and a payment of 20% higher than in most EU states, are on a national strike. Yes, today is the day, where public sector workers are on strike today, with the slogan: "what we have we hold and we will resist any attempt to implement on Bord Snip Nua cutbacks" ...

I am really sick and tired to listen to the, self numbing mantra of the "Unions" and "Protagonists" arguments, circulating, on and on, around the same two topics ... 1st we didn't cause the crisis, why should we be punished for it and 2nd the rich should pay ... blah, blah, blah ... as if it would be that simple.

Year after year we heard the praise and glory of the "Social Partnership" agreement and Benchmarking ... if taken honestly and one by one ... Benchmarking would give the government exactly the argument to lower public sector workers salaries even further than it has proposed. A concept of Benchmarking that goes only up and up is no Benchmarking at all, it's just stupid and "self" serving.

And then, there is this little, insignificant, issue of deflation and falling prices. The oil price, for instance, hit an all time high in August 2008 (137 Dollar/Barrel) and is now down to a 2005 level of roughly 75 Dollar/Barrel ... and with a drop of 25% and more now is the time to buy a BMW ... or a house, for that matter, with an up to 50% lower rate. Goods, imported from great britain, should be significantly cheaper too ... so much for savings and reduced cost of living ... why not taking that in consideration, when you complain.

He, on the positive side, on the balance sheet that is, this strike could even look good for the government, for having saved today roughly 55 Million Euros (in unpaid salaries) ... so, why couldn't they do this more often.

Ok, that was very cynical now, and I apologize for it ... and, by enlarge, I even sympathize with the anger and the frustration of so many today ... and yes, I also blame, wholeheartedly, the government for this ... this mess ... but not because they are mainly responsible for the severity of this crisis ... what they are ... but for their total lack of todays communication and (worse) leadership ... but, don't forget, you people out there are the one how vote for this incompetent crowd ... year after year ... on the base of sugar sweet promises ... and remember, you where warned, time and time again ... now face up to this stomach cramps and get on with it, as good as possible, and prevent an even worse scenario.
24. November 2009 - Don't use Microsofts Internet Explorer ... use FireFox instead ...
---

Don't use Microsoft Internet Explorer ... or, at least, switch off it's Javascript ... again ... the reason for this is that an exploit for a previously undiscovered flaw in the Internet Explorer web browser has been found in circulation. This flaw could enable hackers to take over your computer, if you visit a compromised website using a vulnerable version of Internet Explorer. The problem is, that switching off Javascript in your Internet Explorer is not as easy as it might seems ... and, quoting now the INQUIRER on this:

"Given that every time there is a zero day security exploit related to IE the first thing that is recommended is that users switch off Javascript, it must be hard to find a technically literate person who has the thing switched on. Although finding a technically literate IE user is about as hard as finding a modest Apple user"

... well, that's excatlly it ... and to help there (if you still want to use Internet Explorer) click on [Tools], select [Internet Options], click on the [Security] tab and then click on [Custom Level]. Scroll down until you find the entry for [Scripting] and there click on Disable.
23. November 2009 - A extremely nasty computer virus has been reported ...
---

A extremely nasty computer virus has been reported by the Tianjin-based National Computer Virus Emergency Response Centre in China and even the government there is warning about it. Details of the, so called, Worm_Piloyd.B are fairly sketchy, at the moment, and there is no confirmation, from the computer isecurity companies in Europe and the US, so far. It seems that the virus infects exe, html and asp files and that the Worm_Piloyd.B virus forces the system to download other viruses and is most likely a recruiting tool for botnets. Worse, if the user tries to restore infected files, they are blocked from doing so (rootkid). So, be warned and keep your Virusscanner up to date.
24. November 2009 - First malicious iPhone worm appears ...
---

The iPhone 'worm' targets, so called, jailbroken iPhones, whose owners haven't change the default password, and installs a backdoor routine/code which makes iPhones part of a botnet. In addition to connecting to a Lithuanian botnet master command channel, according to XS4ALL, it also changes the root password for the device, making it harder for the owner to regain control. Infected iPhones are also tagged with a unique ID number and, according to F-Secure, the command and control channel used by the worm is IP: 92.61.38.16 ... admins who find this IP address being accessed have good reason to believe they may have a problem. Infected iPhones should be reset to the factory firmware using Apple's iTunes ... but, of course, iPhones that are reset will no longer be jailbroken, but that's certainly a better alternative than being part of a botnet.
23. November 2009 - Leaked documents is stating the obvious ... about Iraq
---

Leaked documents, to the Sunday Telegraph, reveal a 'No 10' cover-up over the Iraq invasion, to hide the true intentions for war and that the 'ill-preparedness' of the Military for the aftermath of the invasion was, in fact, a risk that was therefore accepted. "The army was not allowed to prepare properly for the Iraq invasion in 2002 so as not to alert parliament and the UN that Blair was already determined to go to war". Documents leaked as early as in 2005 show that "almost a year before the invasion, Blair was privately preparing to commit Britain to war and topple Saddam Hussein, despite warnings from his closest advisers that it was unjustified". An inquiry of how Blair hid true intentions for war opens tomorrow (Tuesday). Click here, to read the whole guardian.co.uk article
22. November 2009 - X-Factor ...
---

I really love the X-Factor show (on iTV) ... and so I'm glad that the two "idiots", John & Eduard, got finally voted out ... although I have to say that I think of the x-factor as something social, something socially appealing, something that makes people love one and makes them a star ... it's not, let's say, just singing skills etc. it's something not quit easily to grasp ... and therefore up for the people to decide ... therefore I actually accept, but didn't agree with, the public vote. I just don't get it. I wonder though how it came about that, although the twins could not actually compete with their singing, they often sounded quit good ... I have my suspicion that there is a lot of "backup-voicing" going on (check out their last performance, to see what I mean) ... and I sure don't like that one bit and do think that it is not a good idea to promote pretenderism. So, my wish would be less ballyhoo and more singing quality.
21. November 2009 - Me and the Chinese are really happy today ...
---

Yes ... Me and the Chinese are really happy today with the newly (unanimously) elected first full-time "EU president" (of the EU Council that is) ... all arguments for this full-time "EU presidency" were my strongest arguments against the Lisbon Treaty. My honest fear was, and is, that a political leader would appear with, what all political leader by definition carry with them selfs, a strong need to glorify him/her selfs, shining in their own glory ... look-at-me, me, me, me ... like the Tony Blairs (and Berties) in this world ... and I have had about enough Tony Blair for a long, long time. No, the spirit of the Union (being not a state, but a Union, of established states, for a common good) carried a, as it seems, decent choice with the, nearly unknown, Belgian Prime Minister Herman Achille Van Rompuy and, equally unknown, Britain's EU Trade Commissioner Catherine Ashton as foreign policy chief. Civil servants rather than kings, chosen for their skills as a consensus-builder and political operators. Van Rompuy is been quoted to have said: "... to achieve a top EU function you must not ask for high office, but become a grey mouse, and offers will come." ... and thats exactly right.

Oh ... "by the way" and "clandestinely" Mr José Manuel Barroso, meanwhile, has just been reappointed to his post, as President of the European Commission, for a second five year term.
21. November 2009 - An 800-year flood level drowns Irish villages and towns ...
---
Yesterdays heavy rain and late afternoons high tide brought the flood level in "lowland" Irish villages and towns to an exceptional high "800-year" flood level (that is what they call it and that is what it feels like) ... Rivers burst their banks, high tides and storm force winds threatens coastal areas ... the south and the west, of ireland, with Cork City, were the worst hit, where the waters cover now tens of thousands of acres of land. Bantry and Skibbereen closed their schools earlier yesterday and appealed for help. Parts of Cork City is still under three feet of water today, after the River Lee burst its banks and flooded Grand Parade, St'Patrick- and Washington Street and large parts of the inner city center. The Mercy Hospital and Campus of the University College Cork are cut off and parts of the City (40 per cent of the population ) is facing a public health crisis, because the flood damaged the Lee Fields pumping station which supplies drinking water to thousands of homes. But full repairs seemed do be unlikely to begin until Wednesday ... imagine that, water is all around you but you don't have water to flush your toiled.

But, as always, and todays nice-weather-spell permitted, some people found a smile and laughter in all their troubles and tried to enjoy the unexpected good opportunities [see for your self] ... while worse could come ... the weather looks set to continue with more heavy rain and gales over the weekend.
21. November 2009 - ... and, yes, Climate Change is a big pile of rubbish ... or is it ...
---
Yes, climate change is a big pile of rubbish ... and the proof for that are, manifold, in over 1,000 emails and 3,000 documents, stolen by hackers from the server at the University of East Anglia's Climate Research Unit (CRU). These documents, thoroughly studied by the league of Climate change sceptics, hold the "smoking gun" evidence that some of the climatologists manipulated research data to support the widely held view that climate change is real ... well ... that is why you should forget about the thinning of the summer ice and cover on the Arctic Ocean (Arctic Climate Impact Assessment), forget about the retreat of all glaciers worldwide, famously the ones of Greenland, and, most importantly, forget about the rise in sea level, a function thought to be of the, now non existing, Climate Change ... you know the kind of sea level rise we can observe all over the world, especially in Bangladesh, the Netherlands and the south pacific islands (The Solomon, Maledive and the Marshall islands) ... what can I say ... if two kinds of people (idiotic "scientists" and some idiotic "conservatives") act together, although involuntarily, you'll have this type of Climate Change Conspiracy poping up ... especially and conveniently just before the 2009 United Nations Climate Change Conference in Copenhagen ... the question only is, what is to be gained by warning people about Climate Change, what is (would be) the purpose of a Climate Change Conspiracy at all ... except, maybe, survival and the prevention of future climate catastrophes ...

And now this ... here is an, earth shattering, thought ... "to be or not to be" ... is the idea of "Climate Change" political and science based or belief and therefore given the same legal status as religion ... you decide ... "Climate change belief given same legal status as religion"
19. November 2009 - The Sinn Féiners have kept their word ... says Ian Paisley ...
---

Mr Paisley told RTE yesterday: "What encourages me is the fact that, so far, the Sinn Féiners have kept their word and there's no doubt that there's a hatred coming to them from people that once were with them." ... He also said that Martin McGuinness was very fair and he had a good relationship with him ... "I think there's no reason why that relationship should not steady itself with Peter in a minefield that is very explosive in Ulster politics and they need to work with great care ... I don't think that the majority of Roman Catholics and the majority of Protestants would go back to what we had. There's a great relief, people are beginning to get back to normality."

... and I wished, to my own astonishment, that he wouldn't have resigned, as First Minister of Northern Ireland, so soon.
18. November 2009 - An embarrassment for France "Tournoi de handball" ...
---
After a fantastic match, beautifully played and 1:0 lead by the Irish Trappatoni squad, French captain Thierry Henry's handball ended Irelands World Cup hopes. I can't remember having seen the Irish play so fantastically, so on-top-of-the-game, they definitely deserved a world cup place. Keane, Dunne, Doyle, Lawrence and Duff made me jump out of my seat, on and on, and they seemed to have endless resources of strength and power. What a commitment ... Having said that, I also have to acknowledge that the Irish gave away some very good goal chances (as a typical couch potato I would even say: "foolish away"), which certainly would have changed the whole outcome. But it didn't happen and the French are happy now, although most certainly not proud, to have won this match and ultimately a place in the sun, the South African World Cup, next year. On the positive side, let's consider this, Irelands loss will always be touted as a defacto "moral" victory, for years to come, and will give them a place in football history ... just the same way we still today remember Diego Maradonas "Hand of God" goal, in 1986, where Maradona scored, with an unpenalised handball, which ultimately lead Argentina win over England ... remeber. Oh, and Giovanni Trappatoni, Irelands coach today, will be our hero for quite some time, as is good old "Jack" ... John Charlton ... not a bad thing either.
18. November 2009 - An embarrassment for Brian Lenehan and the government (again) ...
---
I don't know if this Colm Doherty, senior executive with AIB, who was appointed today as the group managing director of the bank, is any good or not, but, for sure, it's an embarrassment for Brian Lenehan and the whole government who specifically requested that this crucial job should be filled with an outsider. Worse, it'll give us a taste of how bad this NAMA exercise actually could be for the state. Don't get me wrong, I don't think for a moment that any government appointee would ever do a better job. But ignoring the governments wishes (demands), in such an early time, is just a bad and damning sign for the things to come. And Lenihan "resolute" stand on the bank pay limit of €545,000 (instead of his previous €638,000 salary) is just another cosmetic PR action without any real bite to it (for better or worse, banks are good with numbers and will always find a way to shell out the "missing" €100,000, some how).

And, quite frankly, to give the job of the group managing director of the bank to an "outsider" could ultimately lead to a restructurization of the banks old ways and social networks, with potential job losses ... and we don't want that ... "don't we" ... even less so, since the government itself, is the same group of people who got us into this mess in the first place ... therefore, every things stays the same ...

But what outrages me most, is a salary of this magnitude, for any employee. It's just obscene and should never ever be contracted. For what anyway, it's just a job and no real risk involved. And how inexperienced and probably unqualified this highly "acclaimed" and highly paid experts of the now crippled banking sector really are has been clearly shown by this crisis ... where all the (Irish) banks would have miserably failed (just think about Northern Rock bank) if not for the governments guarantee and bailout scheme. I propose, that high rank managing posts, in any businesses really, should get a "very basic" salary of, lets say, max. €120,000 and, on top of that, dividend of a fixed non-refundable package of shares, as a means of "honoring" good or, for that matter, bad performances.
18. November 2009 - No quick fix for Aer Lingus today (yesterday) ...
---

... and Aer Lingus will have to stick with its, draconian, cost cutting plans, issued 07 October 2009 [read here] ... but we should be, but really can't be, surprised over the reactions by Siptu, the involved Union in this matter ... I quote Gerry McCormacks, the national industrial secretary of Siptu, saying: "The job cuts seem to be extreme and draconian and an overreaction to the current difficult economic climate ... We cannot see any basis for pay cuts, job losses or changes to the pension scheme on behalf of Siptu members." ... I can't but wonder ... it must be an Irish ting ... strike seems unavoidable ... I don't know why, but when I hear and read about Aer Lingus'es demise, I always remember Laury Anderson singing:



Good evening.
This is your Captain.
We are about to attempt a crash landing.
Please extinguish all cigarettes.
Place your tray tables in their upright, locked position.
Your Captain says: Put your head on your knees.
Your Captain says: Put your head on your hands.
Your Captain says: Put your hands on your head.
Put your hands on your hips.
He he.
This is your Captain-and we are going down.
We are all going down, together.
And I said: Uh oh.
This is gonna be some day.
Standby.
...
Uh-this is your Captain again.
You know, I've got a funny feeling
I've seen this all before.



... yes, and so have we ... seen this all before, I mean ... the family Hofmann even lost a couple of hundred Punts, years ago, because of something (strike) like this ... and what did it help ... "stable" salaries were agreed and (later) more than half of the staff lost it's jobs ... and the company is still in disarray. On a rational base I would say: "Let them fail" ... on an emotional base: "No don't" ... I clearly love Aer Lingus and I think the imagine of Ireland would loose more than just an Airline, if this company would disappear ... I wonder though, if a strike would not be a blessing for Aer Lingus ... considering the savings on personal cost on its day by day loss making business ...

Question: "How much money can you squeeze out from an already empty piggy bank" ...

Aer Lingus wants to save almost €100 million by 2011 through a range of measures, including cutting 676 jobs from its workforce of 3,900. Staff earning more than €35,000 per year also face pay cuts.
17. November 2009 - An embarrassment for Brian Lenehan ...
---
Brian Lenihan has been ranked last, in an assessment of European finance ministers by the Financial Times, in terms of his political skills and the performance of our economy over the past 12 months. No surprise to me ... but Brian Cowen sould be "minus last", "very last" or "laster".
17. November 2009 - TEEU warns Government "what we have we hold" ...
---
It's hard to believe but some 5,000 TEEU (the largest engineering union in Ireland) members vote for strike action, next Tuesday. In a statement on their web site we can read: "TEEU warns Government 'what we have we hold' and will resist any attempt to implement on Bord Snip Nua cutbacks". I must say "It beggars belief" ... this mental state of denial seems to me a more serious disease than any swine-flu will ever be. [Read for your self, but don't get infected]
16. November 2009 - Wet weather to continue ... and no end in sight ...
---

There is, again, the potential of flooding and road conditions will become more severe as rainfall increases throughout the week. A high water table and full rivers caused by ongoing wet weather mean flooding potential remains high in spite of intermittent rainfall predictions, a Met Éireann spokesman warned today.

It sure must be another "Noah's Flood" that reigns (or better, rains) over ireland ... as it's been written in the Bible, Genesis Chapter 7

And the flood was 356 days upon the earth (ireland); and the waters increased …
And the waters prevailed, and were increased greatly upon the earth ...
And the waters prevailed exceedingly upon the earth; and all the high hills, that were under the whole heaven, were covered.
And the waters prevailed upon the earth an hundred and fifty days.
... Oh boy, what to do ... let's build an Ark ...
13. November 2009 - ATTENTION a Computer Virus warning (reminder) ...
---

What better time to scare people with a Computer Virus warning then today, on Friday the 13th. Therefore I'd like to warn about a Trojan (Virus) called Vundo, also known as Virtumonde or Virtumondo and sometimes referred to as MS Juan. What makes this computer threat so problematic is, that the latest variations of Vundo are undetected by most antivirus packages, that they install themselves as a root kit and so suppress Windows warnings about the disabling of firewall, antivirus, and the Automatic Updates service. Therefore a Vundo infection, of your computer, could be impossible to detect. Tell Tale signs are:
Advertisement pop-ups even with pop-up blockers are on
Your computer speed has been reduced greatly
"Fake" Unknown Antivirus warnings pop-up and are hard to get rid of (known as Smitfraud)
The desktop background may be changed and can't be altered.
Google links may be directed to (rogue) antispyware sites or are disabled
In general, Web access is, or can be, negatively affected
Task manager, registry editor, and msconfig may be disabled etc.etc.
What makes this threat even more dangerous is, that in every infection with a Vundo Trojan you will, most likely, be simultaneously infected with several others viruses and Trojans too. Worse, Vundo is extremely hard to remove (see below), because it is unique to almost every computer. With up to a hundred malicious files, uniquely named for just one installation. There are some good information out there, that could be of some help to get rid of this infection. Check Wikipedia for it. Oh, and now is the time to upgrade Windows, Java, Flash Player, Browser etc. with up to date versions or Bug-Fixes. Remember: "Prevention is always better than repair"

More Information and Removal Instructions for Trojan.vundo and Virtumonde using Malwarebytes' Anti-Malware
13. November 2009 - "Friends" again, for the cost of only $1.25bn (for Intel) ...
---

Intel settles with AMD all outstanding intellectual property and antitrust lawsuits, for just $1.25bn and a promise of good (better) behavior ... well, and I thought Intel never, ever behaved not good (just kidding). Intel and AMD have signed a five-year cross licensing agreement (again) and are letting go of any claims, they made, against each other with regard to breaches of previous cross-licensing arrangements. Now ... since you're out of the "confession box" ... and all your minds are clear and Intel $1.25bn lighter ... go and surprise us with the best processors ever. [Click here to read more:]
13. November 2009 - MS gets miffed over 'inaccurate' Windows 7 accusations
---

2 days ago Microsoft's partner group manager Simon Aldous stated the obvious: "One of the things that people say an awful lot about the Apple Mac is that the OS is fantastic, that it's very graphical and easy to use. What we've tried to do with Windows 7 ... whether it's traditional format or in a touch format ... is create a Mac look and feel in terms of graphics. We've significantly improved the graphical user interface, but it's built on that very stable core Vista technology, which is far more stable than the current Mac platform, for instance." ... oh boy, that did not go down well in Microsoft's ranks and Brandon LeBlanc ("MS Sidebar Geek") countered today: "Unfortunately this came from a Microsoft employee who was not involved in any aspect of designing Windows 7. I hate to say this about one of our own, but his comments were inaccurate and uninformed." ... but actually quite true, I might add, and why not. In my view Windows always "stole" from Mac-O ... think about Windows 95 and Mac-Os 5 (Trash Bin, single click rename etc.etc.) ... what is so bad about this ... Windows becomes Mac-OS's and Mac's became PC's (hardware) ...
12. November 2009 - Don't use Hotmail (or Ms LiveMail) ...
---

Here is another reason why I hate Hotmail. Hotmail users are now unable to log out of their account if the browser they are using does not accept third party cookies. The move, by Microsoft, is not understandable because it raises security concerns, particularly as PCs on corporate networks and in cybercafes and libraries are often set to reject cookies. An error screen, that greets users who try to log out, tells them they must re-enable third party cookies or close every browser window.
11. November 2009 - Today NASA promised us, that the world will not end in 2012 ...
---

... and if they lied to us, we will, collectively, sue them. An old Chinese curse says "May you live in exciting times" … and, oh boy, what exciting times this are … we have seen the total collapse and breakdown of the real-existing communism … and we now see the total collapse and breakdown of the real existing capitalism … and, with a bit of luck, we'll see the total collapse and breakdown of the world itself (again) ... doomsday is someday in 2012 (December 21th I 've read) … but, of course, NASA is denying the facts, as usual, and telling us that the apocalypse is not scheduled for 2012 (how would they know) ... well, the great thing about this prediction is ... we'll soon know.

Odd about this prediction is though, that it was generated by one person, one person only, a Wisconsin woman, Nancy Lieder, who claims to be in contact with (no, not the Virgin Mary) extraterrestrials called Zetas (not to be confused with Los Zetas, Mexico's most dangerous drug cartel ... well ... to me, that would actually make more sense) ... anyway, the Zeta messages, the ones from outer space, have some remarkable track record. Back in 1997 they famously stated, revealed through good old Nancy, that "Hale-Bopp, the comet (we've all seen), does not exist. That Hale-Bopp is nothing more than a distant star, and will draw no closer." ... claiming that the Hale-Bopp story was manufactured to distract people from the imminent arrival of a large planetary object, "Planet X" (Nibiru), which would soon (May 27, 2003) pass by Earth and destroy civilization ... which ... did not happen either. Hmm, I guess, the closest we will get to experience such a doomsday scenario will be by watching one of this genre movies … Roland Emmerichs film 2012, for instance, which soon will gather momentum and cash in big time, as so many religions doe nowaday... "woe betide anyone who believes and believes wrong" ... [Click here, to read more]
09. November 2009 - Anger, anger nothing but anger ... and Pat Kenny bashing ...
---
... and, he sure has a point ...

According to RTÉ's latest figures, Kenny earned €950,976 in 2008 and €922,949 in 2007 and was RTÉ's top paid presenter.

After the figures were published last month, Kenny issued a statement saying that he took a 25 per cent pay cut and then volunteered another 10 per cent this year, bringing his salary down to €630,000, the same as it was in 2002.
05. November 2009 - ... Ok, so the Dutch smoke actually less cannabis ...
---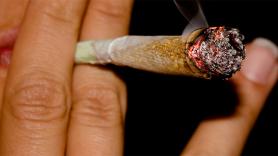 Well ... the EMCDDA (the EU drugs agency) found out, that the Dutch have one of the lowest levels of cannabis use ... hmm ... despite Hollands liberal drugs policies.

5.4 percent of Dutch adults smoked hashish or cannabis in the past year, against a European average of 6.8 percent, says the agency in its annual report. Spain, France, the Czech Republic and Italy smoke more, with Italy, as the absolute European front-runner, were almost 15 percent of the population admitted to have smoked a joint in the past year. But these levels are matched and exceeded by the USA, Australia and New Zealand. Given the fact that these governments had taken an increasingly strict line on drugs is an embarrassing, damning but telling result ... clearly criminalizing people for smoking hashish or cannabis is not the right way to go, think about it.

In a further statement, the agency expresses concern about the dangerous trend that users increasingly combine several kinds of drugs. The most common combinations are alcohol with cigarettes or cannabis. Users are beginning to add XTC or cocaine to the mix, exposing themselves to increased health risks.
03. November 2009 - Crucifixes in Classrooms are not allowed (anymore) ... in italy
---

Principal facts:

Ms Soile Lautsi, is an Italian national who lives in Abano Terme (Italy). In 2001-2002 her children, Dataico and Sami Albertin, aged 11 and 13 respectively, attended the State school "Istituto comprensivo statale Vittorino da Feltre" in Abano Terme. All of the classrooms had a crucifix on the wall, including those in which Ms Lautsi's children had lessons. She considered that this was contrary to the principle of secularism by which she wished to bring up her children. She informed the school of her position, referring to a Court of Cassation judgment of 2000, which had found the presence of crucifixes in polling stations to be contrary to the principle of the secularism of the State. In May 2002 the school's governing body decided to leave the crucifixes in the classrooms. A directive recommending such an approach was subsequently sent to all head teachers by the Ministry of State Education.

Decision of the Court:

The compulsory display of a symbol of a given confession in premises used by the public  authorities, and especially in classrooms, thus restricted the right of parents to educate their children in conformity with their convictions, and the right of children to believe or not to believe. The Court concluded, unanimously, that there had been a violation of Article 2 of Protocol No. 1 taken jointly with Article 9 of the Convention.

Well, as I said before ... "The Times They Are A-Changin" ... [Click here to read more]
03. November 2009 - Cork City is at the top of the game (by Lonely Planet guide) ...
---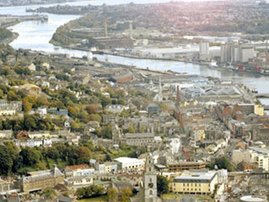 The City of Cork (South-West Ireland) has been ranked at the top 10 in the best cities to visit by the Lonely Planet guide's "Best in Travel 2010". The guide says: "Cork is at the top of its game right now: sophisticated, vibrant and diverse, while still retaining its friendliness, relaxed charm and quick-fire wit ... Cork has been in Dublin's shadows for far too long, it has emerged as a fantastic destination in its own right with great restaurants, galleries, bars and shops as well as stunning scenery on its doorstep."

Cork has been listed among: Cuenca - Ecuador; Sarajevo - Bosnia & Hercegovina; Abu Dhabi - United Arab Emirates; Kyoto - Japan; Lecce - Italy; Singapore; Vancouver - Canada; Istanbul - Turkey; and Charleston - USA.
03. November 2009 - ... better late than never ...
---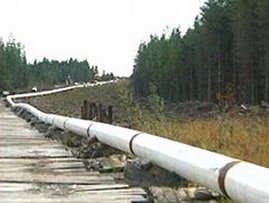 In a four page letter, issued today, An Bord Pleanála (The Irish Planning Board) finds that half of the proposed nine kilometre (planning permission granted in November 2000) of the onshore route for the Corrib gas pipeline (Shell) is "unacceptable" on safety grounds, due to proximity to housing in Rossport and Glengad. And all that after people, expressing their concerns, were beaten and jailed by the state. The letter says further, that the current application "does not present a complete, transparent and adequate demonstration" that the high pressure pipeline "does not pose an unacceptable risk to the public". … better late than never … It also states that the impact of construction on a designated rural area in Rossport would "seriously injure residential amenities" and the potential of land development there.
01. November 2009 - 10,000 gather for Knock Virgin Mary 'visitation'...
---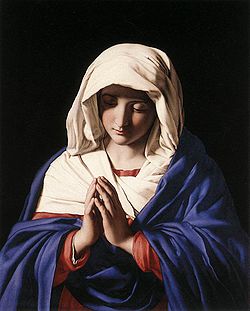 ... but she didn't come ... the weather was probably just too miserable ... or maybe she did come, but only the one who predicted her coming in the first place saw her (as usual) ... given the fact of the 10,000 waiting and hoping for many hours in misery and anguish, for not been presented with a substantial divine sign, I feel puzzled and and slightly sorry for all these lost souls who depend on the trickeries and "hocus pocus" of their spiritual leaders, just to get a sens of the supreme being they so desperately wish and hope for. While been let down by the very same spiritual leaders and their churches. Listening to christian radio and TV stations, where people are been promised salvation through their "Messages of the Lord" and, of course, the spendings of a considerable amount of money, I think about the telling and increasingly sad stories evolving around Christina Gallagher and "The House of Prayer" here in ireland. I can't help but think that this is the work of pure evil (yes, there is such a thing). This arrogance and the total lack of humility towards the very thing we can't even comprehend is not just bad manner, or a wrongly guided mind, it's worse ... and I'm convinced, there is more appreciation and respect towards life and creation in a pure scientific world than there is in any religion circles ... and to make a point, I'm proud to announce the true appearance of Virgin Mary here on this site ... the Virgin Mary 'visitation' on hofmanx.com.
31. October 2009 - UK's misuse of the "Misuse of Drugs Act" ...
---
Yesterday, Professor David Nutt, chairman of the UK governments "Advisory Council on the Misuse of Drugs" (the government's chief drug adviser), was forced to resign, after renewing his criticism of the government's drug policies. David Nutt and his colleagues emphasized (again) that the UK classification of psychoactive drugs into three categories of harm (A, B, and C) is only modestly correlated with expert ratings of the harms caused. They point out the obvious, that the classification excludes the psychoactive drugs whose use causes the greatest social harm (ie) alcohol and tobaco.

It's very sad to see, once more, that there is no incentive to deal, reasonably, with a modern days problem, rather to find some populistic ways to "deal" with it, in shooting up the messenger. Worse, sacking the chairman of any comity will guaranty the suppression of further, necessary and fruitful discussions.
25. October 2009 - Summer time, winter time, daylight saving ... what the heck ...
---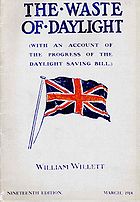 Today I (we) had to change the time, once again, on several clocks and watches; mobile phones and TV sets ... and for what ... a quick web search, on this topic, found some contradictionary ideas and arguments for pros and cons ... it's been claimed to save energy, to save lives and to cut down on crime ... and guess what, non of the aforementioned effects can actually be proven ... worse, it could, most likely, be that there is a health risk involved in changing the rhythm (circadian rhythm) of life ... and it's no surprise, that it takes everyone some time (days, weeks) to adjust to the new pattern. So don't be surprised if you feel hungry an hour earlier than usual ... or that you feel depressed because it's getting dark earlier in the evening, after the autumn change. Anyway, it's logistically and mentally such an unnecessary effort, I just hate it and I wish it would be abolished ... sooner than later.

I'm always puzzled about how some phony ideas establish them self and become law and the way we do things. Think how many people are forced to drive on the wrong side of the road (on the right side that is) and, if you are driving on the right side of the road, think about the logic of the default traffic rule: "priority is given to traffic from the right" nonsense … or, ever wondered why the doors of cars have their hinges, mainly, at the front side, where the door should swing out, so your legs could find an easier way out … not to mention the door handles (twist and bend as it stand). Or, the world standard, in Personal Computer design, having a reset button next to the power button (one dumb-ass-idea, spread and applied around the world). There is no idea to stupid not to become a world standard. Am I right, or am I right.
24. October 2009 - Why Schäuble ... "because I trust him" ...
---

Ranting away about the Irish politicians "incompetence" (later) I was shocked to learn that Germanies performance is even worse. Germanies "Mother of the Nation", Madame Merckel, just handed the post of the Federal Minister of Finance to the dumbest, arguably the most paranoid and craziest guy you could imagine (my personal opinion) Dr. Wolfgang Schäuble (ex. Federal Minister of the Interior). What an accusation you might say. Well, Schäuble not only lost his job, as chairman of his CDU party, in 2000, over the acceptance of cash donation over DM 100,000, contributed by the arms dealer and lobbyist Karlheinz Schreiber, back in 1994, which he claimed to be not true. Schäuble can also claim: "The dumbest response to a very serious problem trophy". As Minister of the Interior he was keen to establish increased surveillants and the use of biometric data collection, as a "counter-terrorist" measure by the state ... known by critics of his regime as Stasi 2.0 ... As a protest and awareness action, the Hamburg computer hacker group Chaos Computer Club gained and published Wolfgang Schäuble's fingerprints in the March 2008 edition of its magazine "Datenschleuder" and showed how to use these data to successfully forge his fingerprints. Which, in my view, raises serious questions about the reliability of using these type of data anyway. His landmark remark still makes me shiver: "So what, I have northing to hide" ... now, I might asked, can it get more dumber than this ... I don't think so.
22. October 2009 - Windows 7 is now available ...
---

Yipee … Windows 7 is now available ... and spot on on time too ... if this is a good thing or not, only time will tell. Given Microsofts track record on new operating systems and my first hand experience, I (as an IT professional) must admit, that I'm profoundly and unconditionally underwhelmed ... but at least it's a second go (Vista was the first) and a Service Pack will soon be on the horizon too, for better things to come. Something I find deeply offensive is Microsofts pricing policy though ... I think upgrading from Vista should be offered considerable cheaper than what they do at the moment. Hey Microsoft, we paid and endured enough with this thing, so "cut us some slack" and shell out some decent priced upgrades ... [Click here to read a review]
21. October 2009 - Banking bailout ... survival of the unfittest ...
---
One quote, that stuck in my mind, from the third part of David McWilliams documentary "Addicted to Money", is Peter Schiffs reflection on the absurdity of bailing out the banks. In his opinion this is turning Darwins principles of Evolution up side down ... "The survival of the unfitest" ...

Peter Schiff to Google's NY office to discuss his book, "Crash Proof: How to Profit from the Coming Economic Collapse"."Peter Schiff is an American economic commentator, author and licensed stock broker who currently serves as president of Euro Pacific Capital Inc., a fully accredited brokerage firm based in Darien, Connecticut."This event took place on April 2, 2009

19. October 2009 - AIB pay rise ... one more argument against NAMA
---
AIB is set, so it seems, to follow the example of Bank of Ireland and the State-owned ESB to award its staff a 3% pay rise … now … and Mr. Lenihan has no power to prevent this from happening. What better example of the level of dis concern and sheer arrogance of the bankers mind do we need … and it's not even the first time that Mr. Lenihan and the Government has been left frustrated by AIB. They are already furious that the bank insist on appointing an internal candidate, against the wishes of the government for an external candidate, to replace outgoing CEO Eugene Sheehy. What a fantastic trustworthy relationship that is to handout some billion EUROs to bail them out.

Great ... this and the fact that I don't think the government is actually a better solution makes me, most definitely, sleep much better.
16. October 2009 - The right Sound Bites … at last … but …
---

Speaking at the Chamber of Commerce annual dinner in Dublin last night, I heard Brian Lenihan saying that big cuts in ministerial and senior civil servants pay were to be expected. And he stressed that the cuts, proposed by An Bord Snip Nua, "would be a picnic compared to what future governments would have to implement if we will not act decisively". Well done, good said ... a real sens of leadership ... but, for god's sake, what took you soo long ... such a speech should have been done at least a year ago.

... but, since I don't believe in Saint Nicholas anymore, I most definitely don't believe in the governments sudden change of heart and leadership abilities … a rather cheeky Ms Harney made some remarks today, which may point in the direction of the real cause … it's most likely the IMF (The International Monetary Fund ) … these guys won't wait and watch how Ireland pulls a fragile financial recovery even further down … and, with the backing of the big dogs, there is good barking ...

[Click here to read what I have recommended, last year, 15th October 2008]
15. October 2009 - NAMA ... or BAMA ...
---
Brians NAMA "Business plan" arrived today and I can't help but laugh [click here to see for your self] OK, I admit, that dam thing looks very cool and I'm, by no means, a financial expert (although I actually saw this crash coming, for a long time) but looking at the projected, incredible optimistic, 20% of developers bank loans to default, just makes me wonder how honest these people are (keep in mind, these are the very same "experts" who where responsible for the, already, 2 billion budgetary short coming in this financial term) ... further, they project a profit of €4.8 - €5.48 billion by 2020 ... C'mon guys ... be serious, such a projection over 11 years is just crazy and to assume that the Euribor rate will stay as low as 1% is just "mental" ... oh, and that the costs will mount to, only, €2.6 billion ... man that hurts, think about all the cost projection any government agency did in the past and multiply this by 5 ... bugger that. Having seen all that, I'm quite sure that this paper will jump start a heated debate through all the ranks of parties and society. I wish an "expert" group would publish a comparable paper, but with a worst case scenario, just to have something to balance this best scenario white wash …

... have I ever told you, that I actually don't like NAMA at all ... NO ... here is what I don't like about NAMA (The National Assets Management Agency). [1] It don't like NAMA because it might sort out the bankers problems, but, in no way, guaranties a greater credit availability for smaller businesses in the near future (the banks will always sort out their liabilities first and foremost ) ... [2] NAMA will not cater for the problems of small loan holders, like first time buyers, home owners etc. ... [3] NAMA will be run by a states agency, and how that usually turns out is quite clear to me (scary) ... [4] The name itself, to me, shows an already unacceptably high level of "Public Relations" spin, which I don't trust. NAMA, in contrast to what its name might suggests, is actually not dealing with the national assets, but bad assets, accumulated by banks ... so, rightfully, NAMA should be called BAMA (Bad Assets Management Agency) ... if you get my drift ... I'm actually quite serious about this ... on a more lighthearted note, Brian Lenihan could be our very own Brian Obama ... our first "Official Bad Assets Management Agent" that is ... what a thought.
14. October 2009 - Mussolini and Hitler ...
---

Ever wondered how these (past) dictators, Mussolini and Hitler, found the funding to seduce the masses and so to build their evil, dreadful, empires ... how was it even possible for the Nazis do build such a powerful army to invade, first, Poland and than France ... after the 1919 Treaty of Versailles with its enormous pay obligation, for war reparations, on the Germans ... you probably needn't search to far nowadays, just have a look at the George Bush the Unauthorized Biography - Chapter - II - The Hitler Project do find some clues. In matter of Mussolini, I've just read an article in the guardian.co.uk titled: Recruited by MI5: the name is Mussolini. Benito Mussolini (we should really read The Guardian more) ... where it states, that the Italian dictator got started in politics in 1917 with help of weekly wages from the British MI5. After the armistice, of World ar I, Mussolini began his rise to power, assisted by electoral fraud and blackshirt violence, establishing a fascist dictatorship by the mid-1920s. The rest is history.
13. October 2009 - JO'D is still in denial, but stands down as Ceann Comhairle ...
---

A whiny, self pitying John O'Donoghue stepped down as Ceann Comhairle of the Dáil this afternoon. In his half hour farewell speech he blamed everyone, except him self, for his (this) misfortune and made us, even me, feel shabby for mocking him a couple of days earlier.

Although the sheer waste and silliness of public spending by government officials is a serious topic and must be tackled, but I honestly don't think anyone would have wanted John O'Donoghue to step down as Ceann Comhairle, if not for his total lake of leadership and public responsiveness. Over the past couple of weeks I was actually surprised of the level of leniency, especially by the two bigger opposition parties, towards John O'Donoghue, but he blatantly missed and rejected all offerings to go public and to explain … if he would have done so, explaining, similar to his last speech, he most definitely would not have had to resign. I dismiss entirely his claim that he was denied due process and denied the chance to defend himself … he just didn't take the given opportunities to do so. Dear John you're soo in denial.
13. October 2009 - Irish third level tuition fees by the back door (OECD) ...
---
College registration fees, in ireland, are the highest in Europe (dubbed tuition fees by the back door) because they are higher than third-level tuition fees charged in most other EU countries. The charges of €1,500, this year, are set to increase in 2010. Imaging that, only the UK, Italy, the Netherlands and Portugal charge tuition fees greater than €677 a year, were the UK is the most expensive at over £3,100 (€3,300). But this is tuition not registration fee. Most EU countries rarely exceed a registration fee higher than €200 a year. Very embarrassing for the Irish government, very embarrassing indeed ... after all their glorious promises made (again) at the 2007 election.
12. October 2009 - MAC Tip: How to delete your user data, with just one click ...
---

A new feature in the brand new Snow Leopard operating system makes its rounds in the press. It's the the new "delete your user data with just one click" feature … it's not as forward as you might expect from Apple, but it's still very easy. Just logging into the guest account on your Mac first and then logging into your regular account, the chances are great to find all your data missing and your accounts completely reset. Well done and an impressive showcase of thorough software testing by Apple.

But yippee, Apple is working on a fix right now …
10. October 2009 - No surprise today, the "Greens" voted to stay in government ...
---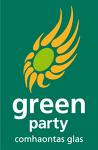 ... unfortunately no surprise (again) … but I wonder how many new members did signing in for the Greens recently and could they, this new members I mean, have, by any chance, a double party membership with Fianna Fáil (isn't it amazing, when I check Fáil, of Fianna Fáil, with my online encyclopedia it translates to: "unsuccessful; disappointing; go bankrupt; used up; run out; weakened; missing out of a goal or mark" etc., just to mention some, it seems the disaster, we are in, is no accident but a party doctrine all along) … and I wonder further, would the Greens electoral, if voting was nationwide, had the same opinion than the 600 (plus) in the RDS in Dublin.
09. October 2009 - That totally sums it up to me ...
---
I've just found an article, in the independent.ie, which shows, that John O'Donoghue, our (ex) Ceann Comhairle, reclaimed a £1 donation he made to UNICEF, while staying at the Sheraton Grand Hotel and Spa in Edinburgh earlier this year [click the picture to enhance]. In a foot note, on this document, the value of the £1 donation was manually converted to Euro, as it seems, by the Ceann Comhairle himself, based on a 0.9244 conversion rate, to €1.08 which he reclaimed from the taxpayer. I honestly don't know what is more shocking here, the fact of a, laughable, donation of £1, or the reclaiming of that sum from the taxpayer. In any way, that truly sums the quality of the momentary Irish government up to me and I'm more scared, for the welfare of this state, than ever.
09. October 2009 - Barack Obama Wins Nobel Peace Prize ... today
---

"Barack Obama Wins Nobel Peace Prize" ... well, the Swedes play politics again (remember John Hume and David Trimble)… and I think they shouldn't do that … think again … just to be the first black american president can't be possibly a live time peace achievement (as much as I sympathize with that guy) … let him work hard to achieve something throughly remarkable … but if you agree with this "Laudatio" he probably should share it with George W. Bush … for being such "dumb ass" (my opinion) for such a long time … that a Barack Obama became possible at all.

Personally, I have my doubts that Barack Obama deserved to win the "Nobel Peace Prize" at all ... read the following article why(not) ...
09. October 2009 - NASA bombed the Moon ...
---

Today NASA sent successfuly two projectiles into the moons Cabeus crater. Clearly violating space law and may cause conflicts with lunar civilizations. In a typical american PR spin this atrocity has been "white washed" with the following explanation: "In effect, these two human-made objects were artificial meteors and not bombs. The moon takes hits from natural meteors several times a month. So from the moon's perspective, it will have gotten tickled a few more times in October than it usually does".

I say "Shock & Awe" ... but, thankfully, some Peace campaigners have already launched a petition, intended to stop NASA bombing the Moon again. The organizers of the petition claim that the space agency is turning unspoiled lunar wilderness into a "firing range" for space weapons, and that US "imperialists" intend to colonize the moon" without regard for ecosystems or indigenous peoples".
08. October 2009 - Oh boy ... so, God is not the Creator ...
---

Ellen van Wolde, a Professor and scholar for "The Old Testament", claims that the first sentence of Genesis " ... in the beginning God created the Heaven and the Earth" is not a correct translation of the Hebrew text at all.
Textual analysis, by her, suggests that the writers of the great book never actually intended to suggest that God created the world. She said that the Hebrew verb "bara", which is used in the first sentence of the book of Genesis, does not necessarily mean "to create" but to "spatially separate". Therefore the first sentence should read "in the beginning God separated the Heaven and the Earth" ... meaning, that the Earth was already there when he created humans and animals. She concluded, that God did not create, he just separated the Earth from the Heaven, the land from the sea, the sea monsters from the birds and the swarming at the ground. "There was already water" she said. "There were sea monsters. God did create some things, but not the Heaven and Earth. The usual idea of creating-out-of-nothing, creatio ex nihilo, is a big misunderstanding." and added: "The traditional view of God the Creator is untenable now." and that these conclusions would spark "a robust debate"

Wow, to be honest, I wouldn't be surprised if that will soon be the case (the "robust debate" that is). To me the bible has always a more anecdotal dimension than a true factual one and I generally distrust written, descriptive documents as factual anyway. Think, for instance, about the most recent, heated, debates about the Lisbon Treaty and how different some interpretation can be over the same textual source ... and now multiply this by 1600 years. And lots of bible passages just doesn't make sens anyway.

Lets take Noah's Ark, for instance, and the fact, that a species can't be bred, in biological terms, from only one pair (hmm, the same must be true for Adam and Eve)... and, even if Noah lived for over 800 years, he just couldn't collect a pair of each animal from the whole world ... he, quite simply, didn't know about and didn't had the means to sail to America or Australia or Antarctica or Alaska or, or, or ... what a logistical nightmare ... how in "Gods" name can someone take this literally. Oh, I've forgotten, Dutch creationist Johan Huibers build a replica of Noah's Ark (often cited a working replica) ... and what a mighty Ark that is ... shame only, the thing, is swimming on a steel barque and is only 1/5 of the true, biblical, size. Nice try.

More serious is the the philosophical "faux pas" of Adam's Rib ... "And the rib which the Lord God had taken from man, made he a woman" Gen. 2:20-24 … it turns out, that could have been a bit different than this. There was a nice piece written about this by Wayne Simpson in which he analyses the Hebrew scriptures, this concerned. And he starts with the following preamble: "The study of the Bible is often fraught with preconceptions, not only in our own minds but also in the minds of scholars, teachers and theologians who teach us and write the reference material that we rely on. Concepts can be so entrenched and cherished that no one even thinks to question them. Many such notions have been around for centuries or millenia and they seem to be a part of the very foundation on which we base our beliefs. Sometimes they do not stand up to close scrutiny. Unfortunately, such ideas can conceal the most sublime insights into the scriptures." ... an he goes on with this ... "If we look closely at the Hebrew word for rib we will learn of something quite surprising. The word translated rib in Genesis 2 is tsela. This word is used in a number of other places in the Bible and its meaning is shown to be quite different than what we have imagined. The only other place in the Bible where the english word rib occurs is in Daniel 7:5, translated from an altogether different Hebrew word. One Bible translation dares to break with the use of the traditional word rib. The Stone edition of the Chumash renders the verse this way: ' ... and He took one of his sides and He filled in the flesh in its place.' ... examine other places in the Bible where this Hebrew word is used. We find that it is rendered side in a number of places." ... and ... "there is (in the bible) nothing resembling a rib or pillar like structural member. It refers to an entire side, essentially half, of a structure. This is very different from the notion of Adam's rib" ... and ... "We conclude from this analysis that there is no real justification to render the word in Gen. 2:21 as Adam's rib." ... and he concludes ... "Now consider the implications of this. God literally divided Adam in half to create a woman for him … Eve was every bit the man Adam was (pardon the pun), in fact in Gen 1:27 it says 'In the image of God He created him, male and female He created them' suggesting complete equality."

... so, there you have it and what a difference that makes. Doesn't it just make more sense like that. I bet it does.
08. October 2009 - Can it get more "wacky" and "crazy" than this ...
---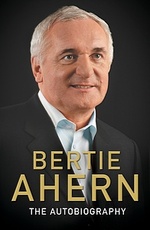 ... to be honest, I think, Bertie Aherns "Autobiography" is just another insult to this nations people (but will they recognize this, I wonder) ... well, its just another, obvious, Berti PR spin, as so many uncounted ones before. Remember this: "If you just tell a lie long enough it becomes the truth" (Goebbels). On the other hand, it could be no accident, that this book was released in the middle of the "World Mental Health Week" of 2009 (5 – 12 October) ... well ... I'm probably a bit cynical now ... but it would explain a lot. The sad truth is that he and his mates (male and female) just don't get it ... total denial, on all fronts. They didn't do this country any good service (wait and see). And because of Bertie's social "sex appeal" (have you ever heard him talk, I wonder) he ruled this country, far too long, by an outdated, medieval, feudal mind set ... where jobs were given on the basis of loyalty and not ability. Creating and accumulating a level of incompetence that is second to non. The most striking and telling example must be this of, now, Senator Eoghan Harris. "Shortly before the (2007) election, Harris appeared on The Late Late Show on RTÉ, in which he praised Ahern and poured scorn on those criticizing him over his personal finances. Harris' Late Late Show appearance led to a significant rise in support for the Government" (excerpt Wikipedia). And he was promptly nominated to the Seanad, by Bertie Ahern, on the 3 August 2007 ... good boy ... but just look at the records of this "wacky", "crazy" guy ... oh, and don't just look there ... read what Bertie said him self, in jis tenure to the launch of his book:

"But the reality is that when the country throughout the years that I was taoiseach, they were in safe hands when Charlie McCreevy and myself were looking after it" and "... I want to say I have the same view as I had of them all the time. They're great people (the high rank public servants). They deserve what they earned. They're committed people and long live the Irish public service"

I mean, can it get more "wacky" and "crazy" than this ... but wait, here is a revelation, contrary to what historians think about him, it transpires that he actually had a political vision all along:

"My whole plan was to end up my political career around this time anyway, was to finish up four decades # in politics. Nearly made that; still a member of the Dáil"

... and what a great vision that is ...
07. October 2009 - "an awfully big mess"
---
In the first part of David McWilliams documentary "Addicted to Money" he lines out the most detrimental decisions made which ultimately led to the biggest financial crisis in the world ...

1. In autumn of 2001, as a decisive reaction to September 11 attacks and the various corporate scandals which undermined the US economy, the Alan Greenspan-led Federal Reserve initiated a series of interest cuts that brought down the Federal Funds rate to 1% in 2004 (Wikipedia).

2. 28, April 2004. A proposed and granted rule change, filed by the American Stock Exchange, at a hearing of the SEC (The Security and Exchange Commission) for (basically) Self Regulation.

McWilliams states: "... there were many causes to the big bust, but the single event that meant certain disaster took place at a hearing of the US Regulator, the Security and Exchange Commission ... it was the Commissions job to keep a lid on the level of the risk in the market. But these regulators were in the pockets of the banking Dons. The meeting, to change the rules, was over in less than an hour … a dark moment in history recorded like the Watergate tapes" ...

Listening to some of the tapes content made me wonder why these people are not already prosecuted and jailed ... "but don't expect the big guys to face justice ..."

Here is a transcriptional excerpt of the end sequence of that Hearings proposal:

Commissioner: "... but that means, if anything goes wrong, it's going to be an awfully big mess"
Lobbyist: "Ok"
Commissioner: "... I'm convinced"
Laughter

Given what happened, the cynicism of this exercise is just unbearable.

Excerpt from: SEC Issue 2004-82 - April 28, 2004
COMMISSION ANNOUNCEMENTS

ACCELERATED APPROVAL OF PROPOSED RULE CHANGE

The American Stock Exchange filed a proposed rule change and Amendment
Nos. 1 and 2 thereto (SR-Amex-2004-19) relating to the listing and
trading of contingent principal protection notes linked to the
performance of the Dow Jones Global Titans Index. Publication of the
proposal is expected in the Federal Register during the week of May 3,~
2004. (Rel. 34-49621)

And finally ... a question asked, by the Chairman of the US Congressional Hearing Into Banking Collapse, to Mr. Dick Fuld (Ex CEO Lehman Bros.): "... your company is now bankrupt, our economy is in a state of crisis, but you get to keep 480 Million Dollars … I have a very basic question for you … is this fair"


06. October 2009 - He has enough ... O'Donoghue confirms he will stand down ...
---
A very distressed John O'Donoghue, excellency Ceann Comhairle, has confirms today that he will stand down and resign next week ... the pressure was building up for weeks, over Newspaper revelations about John O'Donoghue's travel arrangements while he was Minister for Arts, Sport and Tourism, but even more damaging, of his expense claims as Ceann Comhairle (since 2007) ... but it was taken to a whole new level in the Dáil chamber today, when Labour leader Eamon Gilmore told Mr O'Donoghue that his position was untenable. [Click on the picture]

And I agree, it's entirely untenable ... imaging that ... the state is in dire straits (soon to be bankrupt), taking on expensive loans to pay for the day to day expenses and here is John O'Donoghue, his wife Kate Ann, and his private secretary Therese O'Connor running up travel bills of over €126,000 in this difficult times.

Since you all paid for it, here are some examples for what your money was "wisely" used for ... A series of €900-a-night hotels, €7,591 on "airport pick-ups", €120 for hat rental, €250 for water taxis in Venice and €80 to Indians for moving the luggage. On that luxurious trip to Venice, hotel bills run up to €5,834 at the Albergo San Marco, the Hotel Cipriani and the San Clemente Palace. Travel by government jet, water taxi to and from the airport costing alone €250. O'Donoghue, as Ceann Comhairle, stayed in even more expensive accommodation with a nightly room rate at the Hotel Montfleury in Cannes costing €990 a night, and a total bill of almost €5,000. Car hire for a trip, to this famous film festival, came to €9,616. A limousine, in Berlin, to a World Cup soccer game costing €2,436 ... etc. etc.

What is shocking and totally unacceptable is the fact, that these information, sought by The Sunday Tribune under "The Freedom of Information Act", was entirely incomplete, and burdened with mounting extra cost for the information seeker.

Now I can understand your angry face ... no more V.I.P. treatment for you John ... and you'll have to pay for your expenses with your comfortable salary and pensions your self ... bad luck ...
06. October 2009 - "floody", "floodier", "floodiest" .. "heaviest" rain covers west cork ...
---
I apologize for such bad english, but what is the natural increment of Flood in west cork ... is it Flood, Ballydehob, Schull ... well, while Schull was probably hit worse today (see clip), I got stuck my self, while pulling another car to safety, in the middle of a, one foot, river passing the car-park and road in front of Ballydehobs "small" school. But superb community spirit made as going again, men and machine, and me, in particular, not missing my monthly flight to London.
07. September 2009 - Wow ... the Report of the Commission on Taxation has been published ...
---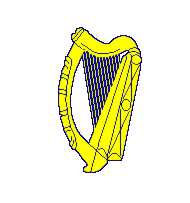 ... 561 pages strong ... and all that after just one and a half year ... and it looks as something that needs to be studied quite thoroughly ... to download and read the Taxation Report 2009 click here ... I just wonder hom much this will cost us again, given the track record of public spending on outsourced commissions ...
04. September 2009 - Apple had to fix flawed Snow Leopard ... after just 7 days ...
---

Apple shipped its newest, most secure, operating system (Snow Leopard) with an outdated version of Java which, by the way, could allow hacker to take control of the user's machine if they visit a prepared, dodgy webpage. So hurry and download the patch that can fix this at: http://lists.apple.com/archives/security-announce/2009/Sep/msg00000.html. What's unbelievable stupid though is that Apple seems not to provide a similar update for the, just 4 years old, totally outdated, Tiger version. Bad luck, especially if you have hardware with a non-Intel chip set, because Apple will not support these machines anymore (well, as I said, bad luck guys) ...

And here is more bad news for Apple's "external forces" (their customers). Apple shipped Snow Leopard with an outdated version of Adobe's Flash Player, which leaves users vulnerable to software exploits embedded in dodgy Flash videos (youtube etc.). Here again, hurry and download the patch that can fix this at: http://get.adobe.com/flashplayer/

Read what Graham Cluley (Sophos ) has to say about this.
02. September 2009 - Upgrade your Windows Live Messenger ... now ...
---

Microsoft has outlined the plan to push a mandatory Windows Live Messenger upgrade, to version 14.0.8089, in order to plug security holes related to a vulnerable code library. That is good news and even more so, since Microsoft's post on its Windows Live blog goes on to higlight the featured improvements in the new version of Windows Live Messenger, including improved audio, photo and virus sharing ... oh, and some personalisation features ?! as well ... spyware ??? ...
01. September 2009 - A true irish son ... comes home ...
---

... and becomes a Freemane of Ennis. Well, it turns out that Muhammad Ali's (Cassius Clay junior) great grandfather, Abe Grady, emigrated from Ennis to Kentucky US in the 1860s, where he married an African-American woman. Their son also married an African-American woman and one of their daughters was Ali's mother, Odessa Lee Grady.

What a lovely, phantasic and very telling (irish) story ...
31. August 2009 - An irish solution, for an irish (er) world problem ...
---
The irish (we) are responding in a typical way to the economic problems here and in the world. The sell of sprout potatoes,in spring 2009, trippled and the number of births, registered in the State in 2008 (a total of 75,065), was the highest since the end of the 19th century (1896) ... this, according to the latest data, published today, by the Central Statistics Office. Well ... I'm not surprised ... not at all ...
31. August 2009 - Apple blames users now for their exploding devices.
---

Exploding iPhones caused by 'external force' (Apple) ... well, that is exactely what I hate about Apple (Mac) ... behaving like a spoiled brat, never admitting any weakness or wrong doing, screaming "foul play" all the time ... thinking about themselves as the good people (probably the only good people) ... David against Goliath ... the only inventive and top quality consumer goods producer in the world ... for a better world that is ... but hey, think about it, have you ever changed a hard drive in an iBook G4 (the most touted, most stylish Apple Mac of its time) it's a nightmare ... or the annoying MacBook cases cracks with the potential to do real harm ... hushed and kept quiet ... as with all security flaws in their Operating Systems.

But hey ... it's a very good day for Apple anyway ... the Pentagon has just ordered 1.5 Million iPods ... because they're lighter and more efficient than their old hand grenades ...

Well, Apple stuff is not bad, often quite good indeed, but definitely not the best and that is true for Apples superior inventiveness too ... do you remember how they "stole" the Apple Logo from the Beatles, promising they would not step into the Music business ... or this one, what is this: "Besides being a mobile phone, it also contains calendar, address book, world clock, calculator, note pad, e-mail, send and receive fax, and games etc etc. It has no physical buttons to dial with, customers use a touch-screen, they can select phone numbers with a finger or create facsimiles and memos with an optional stylus. Text is entered with a unique on-screen "predictive" keyboard" ... if you think it's the iPhone you're wrong, it's the first SmartPhone, called Simon, it was designed by IBM in 1992 and shown as a concept product that year at COMDEX in Las Vegas, Nevada.

So, please shut up ... you disciples of the Apple religion ... shut up ... and try a PC (just kidding).
Read: Macbook cracks threaten to upset Apple cart ...
Read: Apple tried to silence owner of exploding iPod with gagging order ...
Oh and while we're at it, Apple released a new firmware for the Mac Mini. Apparently when the machines in question were released they were not exactly compatible with the latest Apple memory kits. Apple's "external forces", or "customers" as other companies call them, had been complaining that the SuperDrive made a lot of noise which was not what they expected. After all, when you pay for a Rolls Royce you don't expect it to make the noise of a 1981 Fiat Panda going uphill while towing an elephant wearing roller skates, do you? Still, at least the Mac Minis didn't shatter or explode [Quoting: The INQUIRER].
28. August 2009 - Lisdoonvarna Match-Making Festival starts today ...
---
And, quoting The Irish Times: "Thousands of single men and women are expected to attend the festival in Co. Clare before its end in early October", it seems to be a very remarkable event indeed.
24. July 2009 - Permanent TSB announced plans to raise mortgage interest rates ...
---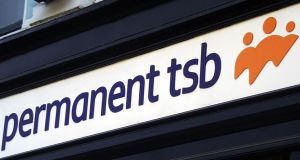 And the Trade union Mandate called on members of the public not to verbally and physically abuse Permanent TSB staff following the mortgage lenders' interest rate hike. Do we have to say more ... just that (I said it before) "well done lads" you just pointed your finger where it truly hurts the most ...
22. July 2009 - Total eclipse crosses Asia ... and I was watching it ...
---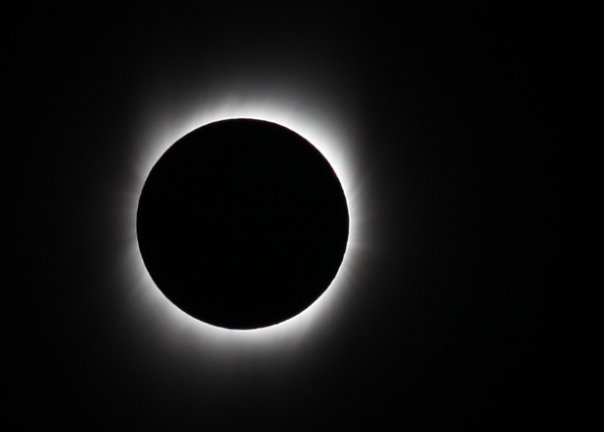 It was roughly two o'clock in the morning when I was watching, toghether with about two billion fellow humans, todays total eclipse crossing Asia ... in the conford of my hous and a pot of tea (CNN).

The eclipse began in the Arabian Sea. Darkness first hit the western Indian state of Gujarat shortly before 6.30am local time. The shadow then raced at 15 times the speed of sound across the subcontinent before reaching Nepal and blacking out much of Bhutan. After clipping Bangladesh and crossing Burma, it moved on to China before hitting the ocean once more off Shanghai.

The trajectory is likely to have made it the most widely experienced eclipse in history (according to Nasa) with an estimated two billion people cast into total or partial darkness.

This eclipse had the longest period of totality in this century, so I'm be told. In fact, there won't be another total solar eclipse as long or longer than today's until the year 2132. There will be another total solar eclipse next year, but it won't last as long as this one. It will occur on July 11, 2010 and will be visible over much of the southern Pacific Ocean, touching several small islands including Tuamotu in French Polynesia and Easter Island, as well as the southern tips of Argentina and Chile in South America.

And as ever, for most of us, the predictions of disaster did not come true, except for a woman, aged 65, who was killed in a stampede at Varanasi (India), a city on the banks of the Ganges, where devout Hindus had gathered to bath.
18. July 2009 - Big Brother Orwell(ian) style ...
---

Amazon has removed purchased copies of its George Orwell's 1984 and Animal Farm ebooks from America's "Kindle" ebook readers, without prior notification. The Ministerium of truth in full action. One moment it was here, the other moment it was not. It turned out, that these Orwell books where unauthorized editions.

What I find incredible scary is, that this shows how future libraries, based on ebooks or similar, can and probably will be manipulated as easily as this example shows. As I said, one moment it was here, the other moment it was not. The irony of it all, of course, is that this happend to these books, which have this problem as their main topic.
18. July 2009 - "It's silly, dangerous and unjust" ...
---
That is what some people (The Irish Times and me) call this ... irelands endeavor to fall back into a medieval mind set (law) ... Dermot Aherns proposal of a Blasphemy law ... Dermot what were you (if at all) thinking when you came up with such a bad idea ... don't we have enough other problems right now to cater for such an outrage ... but hey it was accepted and passed through the Oireachtas (marginally only, but it passed nonetheless) ... and since there is no "crimen laesae majestatis" law (at the moment) I can say: "what a bunch of boneheads" ... anyway, it has happen and blasphemy will be a crime, in 2010, and punishable by a fine of up to €25,000 ... the big question that has to be asked is, on what base should that law come into action ... well, on the base of religious outrage (outrage of religious feelings that is) of course ... bugger that ...
10. July 2009 - How about that ... cost of living is falling (here) ...
---

We are going down ... the cost of living, in Ireland, is falling ... in a rate faster than at any time since the Great Depression ... the annual rate of inflation, according to data from the Central Statistics Office (CSO). Housing, is, at the moment, by minus 5.4% ... Prices have been steadily falling since January and the cost of living, based on the consumer prices index (CPI), declined by a further 0.3 per cent last month ... cost for clothing (-12,2%), services (- 5.6%) and electricity, gas and other fuels fell (- 1.6%) … oh, and don't forget, a startling -25.6% in house prices.

Compare this with other EU states, in July 2009, Belgium (-1.7%), Luxembourg (-1.5%) … annual inflation fell in twenty Member States ... but surpricingly rose in Romania (+5.0%), Hungary (+4.9%) and Poland (+4.5%).
07. July 2009 - Gmail is finally out of beta.
---

As of the day Gmail is finally out of beta ... after only 5 years I might add ... announced today in the Gmail Blog by Keith Coleman, Gmail Product Director:




We get asked all the time why Google keeps its products in beta for so long. And Gmail, five years after launch, is consistently a subject of this questioning, even of jokes.

Some people thought that once we opened sign-ups, Gmail should have come out of beta.

Others said that once we integrated chat, developed new anti-spam technology, expanded to 53 languages, shipped a mobile app, added group chat, launched an iPhone UI, added a vacation autoresponder, launched Gmail Labs, subsequently modified the vacation autoresponder with a Gmail Lab, launched 48 other Labs, launched video chat, enabled open protocols and APIs (POP, auto-forwarding, IMAP, and the Contacts Data API), let you POP mail in from other accounts, added a delete button, rearchitected our entire javascript code base, and added key functionality to get large companies, startups, universities, and many other organizations (in addition to Google itself) running on Gmail, we should have come out of beta.

Some people think we should wait until we launch "one of ongoing secret projects".

Others say that, over the last five years, a beta culture has grown around web apps, such that the very meaning of "beta" is debatable. And rather than the packaged, stagnant software of decades past, we're moving to a world of rapid developmental cycles where products like Gmail continue to change indefinitely.

The end result (many visible and invisible changes later) is that today, beta is a thing of the past. Not just for Gmail, but for all of Google Apps — Gmail, Calendar, Docs, and Talk.

However, we realize that after five years, this leaves some of you wrestling with some tough questions. How will you ever get used to using Gmail without that familiar grey "BETA" text greeting you when you log in everyday? What example will you cite the next time you make an internet joke about perpetual betas? Don't despair... for those of you long-time Gmail-ers who might feel some separation anxiety, we've got a solution. Just go to Settings, click on Labs, turn on "Back to Beta," and it'll be like Gmail never left beta at all.


Well and I must say, it works actually quite well, given the fact that it's just out of beta ... think about MS products in the same situation.
06. July 2009 - I bet you cannot guess the answer to this one.
---
In which recession stricken country, were 12% (and rising) of the work force is currently unemployed, are today more than 10,000 electricians on strike demanding a pay rise of 11% ... it has to be Ireland ...

The Construction Industry Federation has confirmed that around 4,000 electricians have been put on protective notice because of the strike by members of the Technical Engineering and Electrical Union. The electricians are in firms affiliated to the Federation. Earlier, Diageo Ireland was granted a temporary injunction to prevent electricians from picketing its brewery at St James's Gate in Dublin. The injunction was granted by Mr Justice Frank Clarke in the High Court this afternoon and it will last until 11am on Wednesday. The company warned that a number of staff would have to be let go if production continued to be halted. The brewery, where Guinness is manufactured, was one of a number of major construction and manufacturing sites around Ireland, which suffered disruption today as 10,000 members of the Technical Engineering and Electrical Union went on strike. Also in Dublin, Cadbury put workers in their Coolock plant on protective notice because secondary picketing has caused disruption to production. The company said a small number of workers did not report for work, which caused disruption to manufacturing activities. The TEEU described today's strike as a major success, saying they had had support from workers in other unions.

Well done lads ... brilliant timing and well worth to be considered (since ireland is much to expensive anyway) ... let's close all remaining factories ... and start planting your own potatoes and breed some donkeys again ...
30. June 2009 - I bet you cannot guess the answer to this one.
---
I bet you cannot guess the answer to this one ... In which countries do terrestrial radio stations NOT pay performers for their songs?

It is: Iran, China, North Korea, Rwanda and United States of America ...

Why I am NOT surprised ...

24. June 2009 - I told you so (see 15. Oct 2008) ...
---
Today the IMF (International Monetary Fund) Report No. 09/79 was published and makes, especially for Ireland, (I quote the Irishtimes) 'grim reading'. The Executive Board Assessment notes that Ireland has been hit particularly hard by the global economic and financial crisis, reflecting significant vulnerabilities built up during the boom years, amplified by the openness of the economy to global shocks. Critical macroeconomic imbalances emerged as credit supply accommodated an unsustainable rise in property prices; banks' exposure to property lending soared while their reliance on wholesale funding intensified; and, as wages climbed rapidly, international competitiveness declined.
Directors of the Board stressed that economic growth will hinge on continued restoration of Ireland's international competitiveness and a reorientation of the economy toward high-productivity activities. They noted that, with no scope for nominal exchange rate adjustment, Ireland's relatively flexible product and labor markets will be an invaluable asset.

25./27. May 2009 - MICHAEL O'BRIEN'S COMMENTS ON 'QUESTIONS AND ANSWERS'
---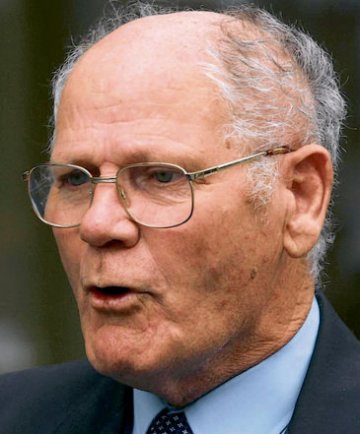 "Mr Chairman, I am surprised at the Minister now. First of all Minister you made a bags of it in the beginning by changing the judges. You made a complete bags of it at that time because I went to the Laffoy Commission and they had seven barristers there questioning me, telling me that I was telling lies when I told them that I got raped of a Saturday, got an merciful beating after it and he then came along the following morning and put Holy Communion in my mouth. You don't know what happened there . You haven't the foggiest. You're talking through your hat there, and you are talking to a Fianna Fáil man, and a former councillor and a former mayor that worked tooth and nail for the party that you are talking about now. You didn't do it right. You got it wrong. Admit it and apologise for doing that because you don't know what I feel inside me. You don't know the hurt I have.

You said it was non-adversarial. My God, seven barristers throwing questions at us non-stop. I attempted to commit suicide, [turning to his wife] there's the woman who saved me from committing suicide on my way down from Dublin after spending five days at the commission . They brought a man over from Rome – 90 odd years of age – to tell me I was telling lies and that I wasn't beaten for an hour non-stop by two of them from head to toe without a shred of cloth on my body. My God, Minister.

[Turning to Fine Gael TD Leo Varadkar] Can I speak to you and ask your leader to stop making a political football out of this. You hurt us when you do that. You tear the shreds from inside our body. For God's sake, try and give us some peace, try and give us some peace, and not continue hurting us.

[Turning to his wife] That woman will tell you how many times I jump out of bed at night with the sweat pumping out of me because I see these fellows at the end of the bed with their fingers pulling me into the room to rape me, to bugger me and to beat the shite out of me. That's the way it is, and sometime, you know what, I listen to the leader of Fianna Fáil. I even listened to the apology. It was mealy-mouthed but at least it was an apology. The Rosminians said in the report that they were easy on us. The first day I went there, the first day I went to the Rosminians in my home which is Ferryhouse in Clonmel, the only home I know, he said you're in it for the money. We didn't want money. We wanted someone to stand up and say 'yes these fellows were buggered, these people were robbed'.

Little girls, my sister, a month old when she was put into an institution, eight of us from the one family were dragged by the ISPCC cruelty man, put into two cars and brought to the court in Clonmel. We were left standing there without food or anything and the fellow in the long black frock and white collar came along and he put us into a scut-truck and landed us below with 200 other boys. Two nights later I was raped.

How can anyone, you're talking about the Constitution, these people would gladly say yes to a Constitution to freeze the funds of the religious orders. This State, this country of ours will say yes to that Constitution if you have to change it.

Don't say you can't change it. You are the Government of this State. You run this State. So, for God's sake, stop mealy-mouthing because I am sick of it. You are turning me away from voting Fianna Fáil, which I have done from the day I could vote.

You know me Minister and you have met me on several occasions, so you know what I am like. Remember Wexford?"

[This transcript was published by the Irish Times 27.May 2009]

Michael O'Brien, from Clonmel, Co Tipperary, a former Fianna Fáil local representative, former mayor of Clonme and Army member told Minister for Transport Mr. Noel Dempsey during RTÉ's Questions and Answers that the Constitution should be changed to freeze the funds of the religious orders.
Mr O'Brien was a resident of St Joseph's Industrial School in Clonmel, which was run by the Rosminian order, during the 1940s and he said he was sexually and physically abused there.



Click here to listen to Michael O'Brien speech on 'Questions & Answers'
20. May 2009 - Report on Irish child abuse has been published (finally)
---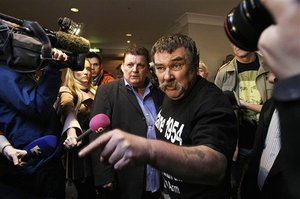 More than 35,000 children were placed in church-run institutions. The findings of a nine-year inquiry into abuse suffered by children in Catholic institutions in Ireland over a 60-year period has beeng publishe today. Thousands of abused men and women testified to the commission, which was set up after a television series revealed the scale of the abuse. Sadly the Christian Brothers fought a legal case a few years back and won the right to keep secret all the names of the brothers that were involved in the cruelty wether they are dead or alive. The two tear (double standard) law system system always is in full swing and when you haer that several victims were prevented from attending todays's report launch by the Gards outside a the central Dublin hotel (?!) you know exactly that notthing fundamentally has changed at all.


Listen to Mr Justice Sean Ryan's statement
19. May 2009 - Meet your 47 Million year old aunt ... Ida ...
---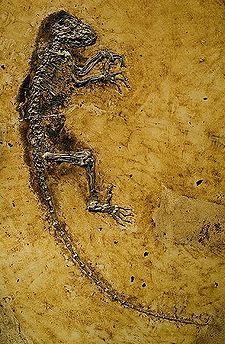 Ida, is claimed to be a missing link between today's higher primates – monkeys, apes and humans – and more distant relatives. The fossil, Darwinius masillae, named to celebrate its place of origin and the bicentenary of Charles Darwin's birth, sheds an even better light on the human story, when the primate family tree split into two branches, one of which ultimately led to humans, and the other to distant primate cousins such as lemurs, lorises and bushbabies. Scientists conducted examinations in secret for the past two years. The skeleton of the ancient primate was found near Frankfurt, Germany, in the Messel Shale Pit in 1983, but has been in a private collection for much of the intervening period. The investigation of the fossil's significance was led by Dr Jorn Hurum of the Natural History Museum in Oslo, Norway. "This specimen is like finding the lost ark for archaeologists. This fossil will probably be the one pictured in all textbooks for the next 100 years," he said.
25. March 2009 - Unexpected price hicke shock to the British psyche
---

I've just read an "times" article with the following subject:

"The cost of living in Britain rose unexpectedly in February as higher prices for food and fuel and a weaker pound offset the deflationary effects of the economic crisis"

bang, bang, bang ... (that's my head banging on the table ... remember Homer Simpson) ... why ... even I have foreseen that ... if you're an "importer" and you devaluate your currency, stuff will naturally get more expensive ... D'oh ... PS. Sometimes I feel so lonely, being so clever ...
12. March 2009 - A Papal Public Relation faux pas ... "An unforeseen mishap" ...
---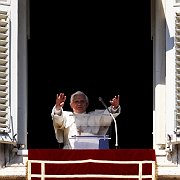 Pope Benedict (Joseph Ratzinger) admits, yesterday, to have made a mistake by the rehabilitation of, by John Paul II in1988, excommunicated British Bishop Richard Williamson (68), who denies evidently that millions of Jews died in Nazi gas chambers, is an embarrassment for the catholic church and a Public-Relation faux pas parexcelance. At least we all know now, that the popes infallibility and indeed inspieredness by the holy ghost, is not worth the paper it is written on. "He is just a bloke" as Tommy Tiernan described him ones … "just a bloke" with a "bit" of a right-wing attitude, I may add. Speaking about the popes infallibility doctrine, I always wondered about it and so I did a quick web search and found out, to my total astonishment, that this doctrine was declared, just recently, in the First Vatican Council of 1870. And it happened in a time of political unrest (the collapse of the Spanish, Portuguese, Chinese, Ottoman, Holy Roman and Mughal empires) and democratic ideologies. No wonder why such an unchallengeable doctrine was put in place.
20. February 2009 - When PDFs Attack - Acrobat [Reader] 0-Day On the Loose
---

Adobe has just confirmed a security vulnerability of Adobe Reader r 8.1.1, 8.1.2, 8.1.3 and 9.0.0 on Windows XP SP1-SP3
Malicious PDF's contain JavaScript that is used to fill the heap with shellcode (program code) resulting in code execution. The exploit can be effectively mitigated by disabling JavaScript. Disabling JavaScript will definitely prevent the malware from being installed on the system. Despite the fact, that an infection would crash your application. I would HIGHLY recommend that you DISABLE JAVASCRIPT in your Adobe Acrobat [Reader] until a proper fix and upgrade is available.

Disabling JavaScript is easy. This is how it can be done in Acrobat Reader: Click: Edit -> Preferences -> JavaScript and uncheck Enable Acrobat JavaScript

Adobe is expecting an update by March 11th, 2009 for Adobe 9 and updates for other version (8 and 7) to follow soon after.
13. (Fri.) February 2009 - "It sounds like a farce ... and it is one ..."
---
I just remembered an NYT article ... some years ago ... April 2005 (!) ... [read here]

"Despite its (the Irish Financial Services Regulatory Authority) mandate for stricter oversight, the agency has yet to impose major sanctions on any Irish institution, even though Ireland has recently experienced several major banking scandals. But industry representatives dispute the idea that Ireland may be home to unchecked financial frauds" ... and ... "I don't regard this regime as being in any way lax," said Aileen O'Donoghue, director of Financial Services Ireland, a trade group. "We certainly wouldn't be selling ourselves as fast and loose."

well ... that's exactly what you did ...
12. February 2009 - A Team in Germany finished mapping Neanderthal genome ...
---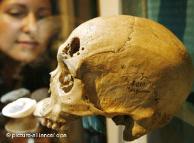 Researchers, of the Max Planck Institute for Evolutionary Anthropology, in Germany have completed the first draft of the Neanderthal genome, more than 3 billion genetic building blocks that will shed new light on the ancient hominid as well as the origins of its closest relation — modern humans. and it concludes that the Neanderthal genome is as much as 99.5 percent the same as that of a modern humans
30. Januar 2009 - Lots of Glass has been brocken today ...
---

Staff protests over Waterford Crystal closure

There have been angry scenes today at the Waterford Crystal plant in Kilbarry, after staff were told the company is shutting down. A statement from the receiver, David Carson of Deloitte, confirmed that 480 employees have been made redundant and that the visitors' centre will also close. Production at the factory stopped this afternoon and staff had been told to 'expect bad news'.
28. Januar 2009 - Eircoms "sweet deal" with a very, very sour taste ...
---

Eircom (the bigges irish internet service provider) settled a court case today by agreeing with the four major recording labels, EMI, Sony, Universal and Warner, to shut off any user's Internet connection after it gets a third accusation of copyright infringement.


Sounds fair, but it isn't ... it's actually quite stupid and not well thought through ... according to the agreement, known as the "three strikes and you're out" agreement, Eircom will issue two warnings to customers that the music companies allege downloaded copyrighted music files using peer-to-peer (P2P) file-sharing protocols ... after receiving the third complaint, Eircom will shut off the user's Internet connection ... without a court order or any right to appeal ... imaging a family household with two children and two adults (like us), each with there own computers ... not even everyone will get a warning (they would comply with) before their internet connection would be sacked ... with no right to appeal. And mind you that not all of the stuff, that can be downloaded trough a peer-to-peer network, is illegal either ... it's soley at the music industries discretion ... very dangerous ... sometimes I would wish we all should just not buy any music what's however for a while at least, that would show this industry how much they still earn normally.
27. Januar 2009 - "As long as I am running this Government I will run the Government as I see fit"
---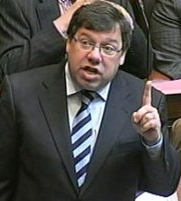 "As long as I am running this Government I will run the Government as I see fit...as I believe in, based on my philosophy! .. I will run the country on the basis of how I see it ..." click here to listen to this

What a brillian communicator ... just the type of person this recession crisis needs ... or, does it ... I personally think, that the times for grumpy old (or young) autocratic governmental "bears" should be over ... the sooner the better I hasten to add.

... and what a decisive "slap on the finger" response, to this, from Eamon Gilmore the leader of the Irish Labour Party: "... can I , first of all, remind the Taoiseach that the elected representatives of the poeple (of ireland) ... all of the people ... are in this house (Dáil Éireann) and that the Taoiseach is not free to run the government as "he sees fit" ... he is free to run the government in accordance with the authority that he derives from this house and in response, by way of accountability, to this house ... "
16. Januar 2009 - "Anglo Irish Bank to be taken into public ownership"
---

The Government has decided, having consulted with the Board of Anglo Irish Bank Corporation plc ("Anglo"), to take steps that will enable the Bank to be taken into public ownership. This decision has been taken after consultation with the Central Bank and the Financial Regulator which has confirmed that Anglo Irish Bank remains solvent. Anglo Irish Bank is a major financial institution whose viability is of systemic importance to Ireland. Anglo has a balance sheet of some €100bn with a substantial deposit base which the State is determined to safeguard. The Government has made clear that it will ensure its continued viability. Anglo Irish Bank will continue to trade normally as a going concern, with appropriate Government support as necessary. All Anglo employees remain employed by the company.

Why bother ... everything seems pretty ok here ... one can only wonder ... or, may be not ...
10. Januar 2009 - Patrick Neary steps down as Regulator
---
The Chief Executive of the Irish Financial Services Regulatory Authority, Patrick Neary, announced to step down, by January 31st, as a member of the Irish Financial Services Regulatory Authority's board as well as a member of the board of the Central Bank and Financial Services Authority of Ireland ... He came under pressure after it was claimed that staff at the regulator's office first learned already in January 2008 that the chairman of Anglo Irish Bank, Seán FitzPatrick, had transferrred loans of up to €87 million from the bank's book to conceal them from shareholders and public.