Helpers of Gods Precious Infants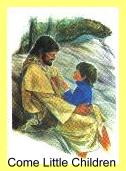 "Let the little children come to me... The Kingdom of God belongs to such as these"
(Matt 19:14)

Helpers of Gods Precious Infants in Ireland

Is part of a world wide movement aimed at bringing abortion to an end. Founded in 1990by Monsignor Reilly of New York, the movement engages in peaceful, prayerful witness outside abortuaries in the United States.

Our Aim
To ask God's grace of conversion for those facilitating, referring for, or performing abortions
To pray for a change of heart of women seeking abortion
To beg God's mercy, healing and consolation for women who have had an abortion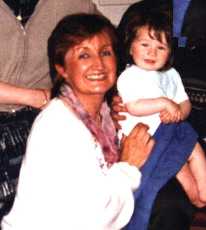 'Rescue those unjustly sentenced to death. Don't stand back and let them die. Don't try to disclaim responsibility by saying you didn't know about it. For God, who knows all hearts knows yours, and He knows you knew. And He will reward everyone according to his deeds'
(Prov 4:11)
---
Our Methods
We pursue our aims peacefully
By silent procession
By praying the rosary at designated places
By offering counsel and encouragement to expectant mothers
By offering support to woman who have had an abortion
By fasting
We do not engage in violence, loud protest or argument. It is not our way to condemn or judge. Our way is the way of Jesus Christ - gentle and merciful.
We respect and co-operate with the law of the land.
---
The Results

In America the results have been absolutely staggering. Literally tens of thousands of babies have been saved and the abortion rate has dropped by 30% in the last 5 years. The number of clinics is half what it was 5 years ago.
---
Where we pray

We assemble (in Dublin) outside Cahal Brugha Street, Saturday at 11.45 a.m.
---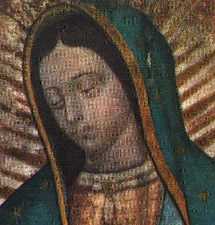 Our Lady of Guadalupe. Patroness of the unborn child
We are delighted that the following priests endorse the Helpers of Gods Precious Infants.
Fr Jim Smyth (S.J.)
Fr Tom Ingoldsby (Sal)
Fr Aidan Carroll (chaplain)
Fr Adrian Crowley
Fr Alphonsus Cullinan
---
How to Join

The Helpers of Gods Precious Infants are totally prayer centred. On any Saturday half of the group will pray outside the abortion referral agency, and the others will pray in front of the Blessed Sacrament.

Because prayer is so important, we need as many people as possible to help.

For more information about the Helpers please phone.
Ann: (Dublin):- 01 2888318
Jack: (Limerick):- 061 390216
Eddie: (Cork):- 087 2922586
Frank: (Sligo):- National Coordinator:- 071 47453
Kathy: (Kerry):- 068 7147325
The work of the Helpers of Gods Precious Infants is endorsed in Dublin by
For help in a time of crisis pregnancy, please ring:-
Bernadette (Dublin):- 01 878 1085
Patricia (Dublin):- 01 282 5348
Mary (Donegal) :- 074 26489
Bridget (Galway):- 091 7735534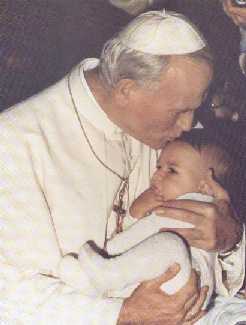 'Fear not for I am with you. Do not be dismayed for I am your God. I will give you strength. I will bring you help.'
(Is 41:10)