International Year of Astronomy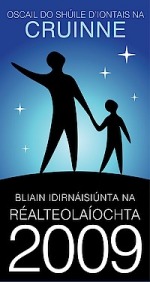 2009 has been designated "International Year of Astronomy 2009" by the UN and the IAU. There is an Irish node.

We in the Irish Astronomomical Society have
Regular Public Stargazing by the Dublin Sidewalk Astronomers both in Dublin and farther afield.
Popular outreach talks, any details (near the time) will appear here.
Science Project on the famous eclipsing binary star Epsilion Aurigae. It started with a stand at the Galway Astrofest on 30 and 31 January 2009. The stand was also at the Tullamore Cosmos weekend Annaharvey, on 27th-29th March 2009.
---
Other events around the country:
International Astronomical Sketching Exhibition
was launched on 6th February 2009 at Blackrock Castle Observatory, Blackrock, Cork City.

In the Footsteps of Galileo is an exhibition of astronomical sketches from contributors from home as well as the USA, UK, Belgium and Italy.

The exhibition features some of Sir Patrick Moore's astronomical sketches especially loaned for the event. Sponsorship is sought for a larger, broader exhibition to be held in Birr Castle in September 2009. Contact Deirdre Kelleghan, Exhibition Curator, if you are interested in sponsoring the framing of a sketch.

The exhibition continues until May 2009. A poster is available.
---
Top | Home