Of course, no story of this town would be complete without a word on the role of the Mathew family which assumed ownership of the local Butler holdings in the early 17th century and retained tenure until the last of that name, Elisha Mathew, died in the 1840s. The estates went to her French cousin, Count Chabot.

The links below will be changed or varied to show new selections, pictures or information as time allows. Since this is essentially a reference site some documents, files and images are large ... so be patient and wait for them to load ...

I would appeal to any overseas viewers whose ancestors came from the Tipperary/Thurles area and who have pictures which were taken in the last 100 years - of places or events in this area - to send them to me (as e-Mail attachments) and I will post them on a gallery on this site.

Note: You are welcome to copy any pictures or articles, but not for commercial purposes. If the data is to be incorporated into any publication, then approval must be requested in writing from Jim Condon, 4 Butler Avenue, Thurles, County Tipperary, Ireland. Images/drawings created by me have digicodes embedded in them to protect my work.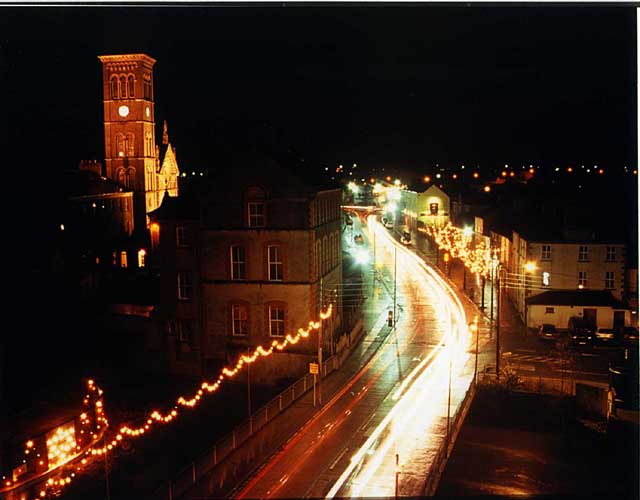 Reproduction of the above timelapse photo of the Suir Bridge and Cathedral Street - in any form - requires the permission of Jim Troy of Fontenoy Terrace, Thurles, County Tipperary, Ireland.
Beir Beo agus Beannacht go Foil