Places of Interest
Cootehill gets its name from the 17th century marriage of Thomas Coote, a Cromwellian Colonel, to Frances Hill daughter of Moyses Hill from Hillsborough, County Down. Cootehill is set in the heart of Lakeland and is an ideal touring centre.
Bellamont House is an excellent example of a Palladian style mansion. In 1725 a charter was obtained by his nephew Thomas Coote to hold markets and fairs. Work began on Bellamont House in the same year. It was designed by designed by Sir Edward Lovett Pearce, the foremost architect of the day who was also his wife's nephew. He also designed the Bank Of Ireland building on College Green in Dublin. The house is private, but the grounds, Bellamont Forest Park, are accessible from the town. It is the ancestral home of Sir Charles Coote, a son of Thomas Coote, and an MP for Cavan from 1761 to 1766. He was the first Earl of Bellamont.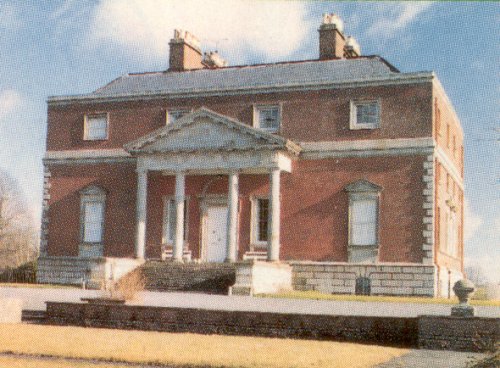 Bellamont Forest Park embraces part of Coote's Bellamont Estate and parts of the Dawson Estate at Dartry. Several of the Dawson family are buried on Black Island but the Dawson house has long since disappeared. The Park is on both banks of the Dromore River where it flows from Dromore Lake and constitutes a national sanctuary with 8km of forest walks. A stand of 170 year old oak, mixed with holly, alder, ash and willow is a feature of the park. Red squirrel, fallow deer and fox are among the many animals which live here. The rivers and lakes carry duck and wildfowl in great numbers. Facilities include fishing stands, a picnic site and play area. Dartry Estate is famous for its' deer herds and a wall constructed during the famine (labourers being paid 1p per week).

Visitors can take a stroll through beautiful Dartry Wood and enjoy lunch at the scenic Halton's Point Picnic area. A short drive in either direction will take visitors to Killykeen Forest Park or to Billy Fox Park. Both make ideal playgrounds for children or adults seeking the excitement of exploration or relaxation.

The countryside around Cootehill is one of the most striking and perfect examples of Drumlin landscape, a phenomenum created by the ice cap which left behind thousands of low round hills and many lakes dotted with wooded islands. These are the features which provide much of the picturesque scenery of the area.

Maudabawn Cultural Centre, outside Cootehill, is situated at the heart of rural drumlin countryside. This beautiful landscape of hills and lakes remains unexplored. An Culturlann, provides a range of heritage/tourist facilities for touring groups. This delightful Thatched,stone building set among appointed gardens with restful flower beds, restored flax mill, dolmen, riverside walks, picnic area, waterfall with coach parking, toilets,shop restaurant,bar and also beautiful landscape.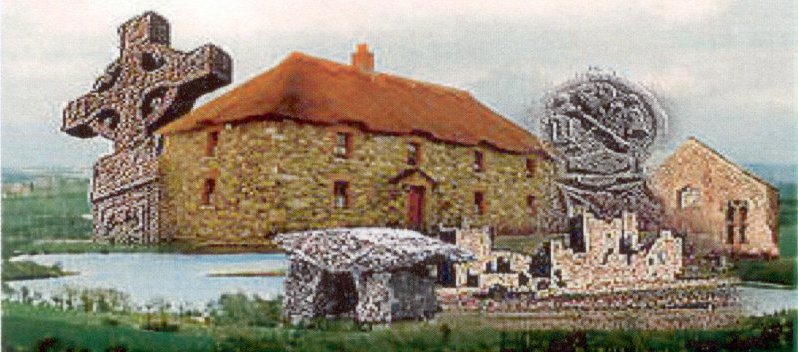 Cootehill Arts Festival, run every October, provides eleven days of classical music, church music, traditional music, pub entertainment, drama, literary competition (adult & youth), readings, lectures, workshops, childrens art competition, art exhibitions (invited) and local street theatre.

The thousands of low round hills, miles of forest, and many lakes are perfect for orienteering. Cootehill offers a challenging environment in which to enjoy this popular sport.

The town itself is well served by a large number of shops and pubs and live music can be enjoyed most evenings, especially during the summer. Other entertainment available includes bingo and for the teenager there is no shortage of disco's. So, whether you are a fisherman, a person looking for a quiet, relaxing break, or a family ready to explore the wonders of the neighbouring counties as well as Cavan, Cootehill is the ideal location, being only one and a half hours from Dublin or Belfast.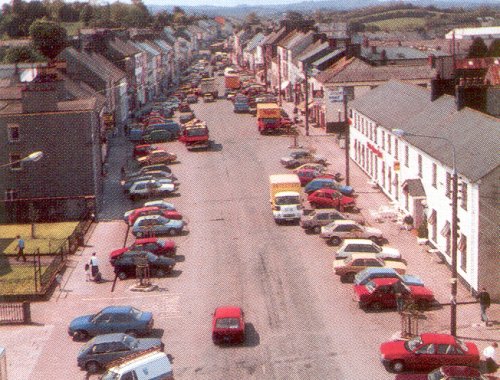 Cycling and walking tours around the town enable you to enjoy the many places of historical interest including the Watermills (with stone-grinding) at Foy's Bunnoe, the Dawson Monument on Rockarry Road, 7 churches and 3 graveyards, workhouse and Polthy Mass Rock.




If you fancy a picnic there are many suitable areas to be found including Haltons, Billy Fox's Park, Corick Bridge, DUn na Ri, Annamakerrig, Killykeen, and Rossmore,as well as several lay bys along the quiet country roads.




A stay in Cootehill would not be complete without a visit to Cohaw Court Cairn. Described by experts as the "best example in Ireland" , it dates back to 4,000 B.C. and was constructed by neolithic people who came to Drumgoon up the rivers Erne and Annalee. It was a burial tomb and during excavation in 1949 human bones, both buried and cremated, were found.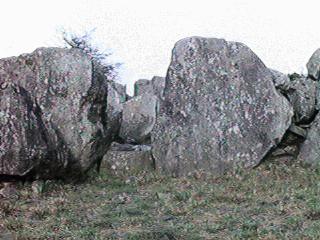 Cootehill is one of Ireland's premier angling centres.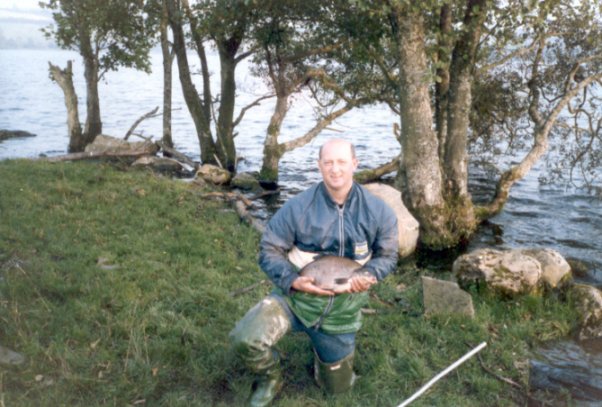 Every year it becomes home base for hundreds of satisfied anglers.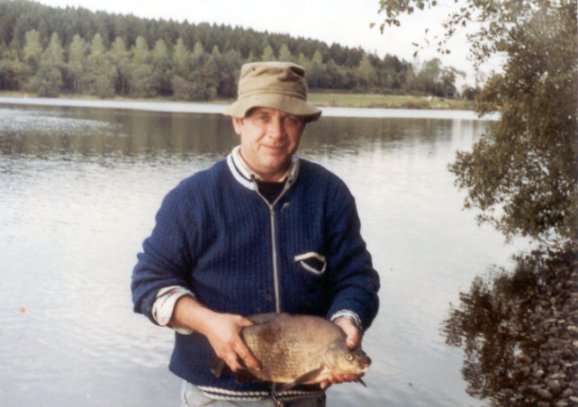 The quality of fishing is no secret and there are many features in and around Cootehill which will both surprise and entertain our visitors.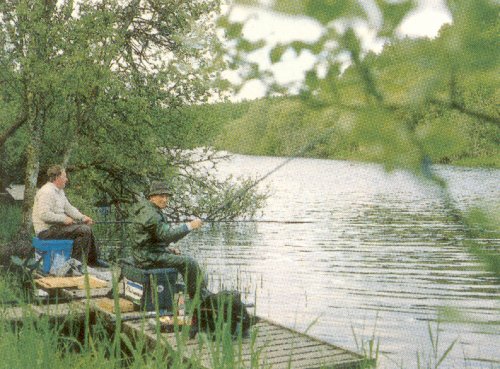 Set in idyllic surroundings, the Cootehill Lakes attract not only anglers, but other visitors and sports enthusiasts. Wooded hillsides provide a perfect backdrop in which to reflect on the peace, tranquility and the leisurely pace of life in Cootehill.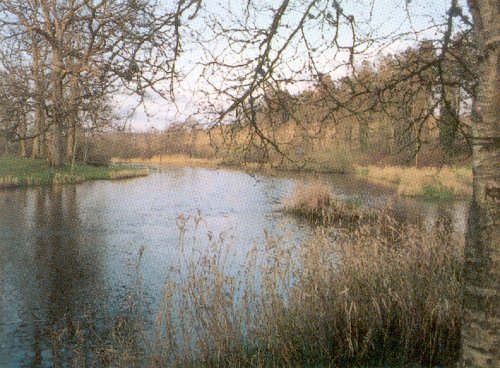 Cootehill nestles between the Rivers Dromore and Annalee, both main tributaries of the vast Lough Erne system. The sport in these fisheries alone would satisfy many anglers with roach, rudd, skimmers, hybrids and bigger bream together with perch, pike and the occasional big trout.
However, with 26 lakes also within a 10 mile radius of Cootehill, who could ask for more ? The size and nature of these lakes varies from the vast Lough Sillan in the south to beautiful Annamakerrig in the north and the smaller reed-fringed town lake in Cootehill itself. The variety of species and sizes of fish also varies from one venue to the next, but all are capable of providing good catches on their day. Visit Cootehill on your next angling holiday and you won't be disappointed. Drumlona Lough has to be on any serious itinerary. There is easy access with a new road (specially for anglers) and a lake side car park. Drumlona boasts the official Cootehill one-day, one-man, catch of 700 lb of bream !

Bailieborough, an angling base in its own right, is less than 12 miles away.

The Cootehill Fishing Competition is held over four days annually in September.

As well as angling, there are facilities for windsurfing, sailing, water-skiing, speed boating and of course swimming, whilst the two local rivers provide excellent canoeing.

An 18 hole Golf course at nearby Cavan and nearer still, the golf course at Clones, offer visiting golfers a warm welcome. Nearby Cabra Castle has a picturesque 9 hole golf course which is open to non residents.
Play Pitch & Putt at Lisnageer. Go Horse Riding at the Cavan and Redhills Equestrian Centres, they cater for beginners and riders of advanced standard. Pony trekking is also available in the area.

Cootehill's Sports Centre offers squash, badminton and basketball courts, and tennis can be played in the town's club.

The following map shows the main tourist attractions around Cootehill.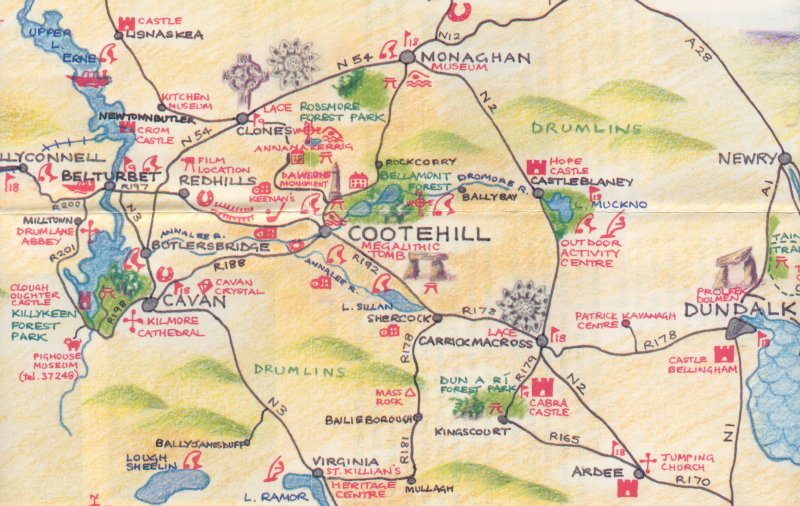 This area is also an ideal base for touring other major tourist attractions such as the Mountains of Mourne, South Armagh, Boyne Valley, Shannon/Erne waterways, Omagh Folk Park, Newgrange, Sligo, Fermanagh, West Cavan and the North Midlands.