Almost There! 14A team on verge of Promotion to Major Football
Castleknock Celtic 4 St Francis Clondalkin 0
This may prove to be the most crucial match in the run-in. With Ardmore having virtually won the 14A title, this fixture was seen as the decider for the runner-up spot.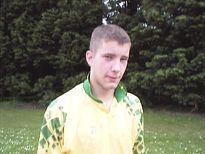 It was clear from the start that Celtic were 'up for this game'. They powered forward from the start, and had a number of chances to go ahead. The breakthrough came after 35 minutes, when Cathal McDermott got possession in the middle, sent a through ball to Colin Murphy who took the chance in fine style.
Early into the second half, the insurance blow was struck. Lorcan McCarthy got possession in the middle of the park. While Colin Murphy went on a decoy run,

Lorcan raced forward to rifle home from 15 metres.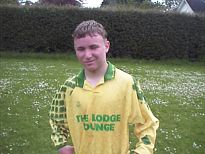 It wasn't all one way traffic however, and it took some stout defending by right back Peter Troy, and his team mates at the back, Darragh Keegan, Brendan Lee, and Eoin Atkinson, to keep the visitors at bay. The match was put out of range however for St Francis on 25 minutes into the second half when that man again, Lorcan McCarthy picked up possession on the edge of his own box after the visitors looked threatening. He stormed forward

into the opposition half, and the deftest of chips sent Colin Murphy through to round the keeper and slot home from close in. Lorcan McCarthy was finally rewarded for his excellent second half performance with his superb chip into the top right hand corner from a free kick on the edge of the box.

This was very much a team performance, from the front men back to the keeper, Dave O'Connor, who was only stretched a couple of times, including having to dive to save well in the bottom right hand corner. It was just the tonic for the lads after having lost in the Cup Final the previous week versus Ardmore.