26/1/03
All-Ireland SFAI Troy Cup Third Round
Castleknock progress in All-Ireland Cup
Castleknock Celtic 3 (Philip Germaine,Philip Carroll,David Hunt) Ardee Celtic 1 (Donal Lenihan)
The Louth champions playing with a strong cold breeze started the match in whirlwind fashion and had Brenfer North Dublin League champions under pressure early on. The home side gradually settled and slowly took control of the game against a physically bigger side. With crisp passing and good interlinking between midfield and forwards, Ardee defended deeper and deeper. Corner after corner was stoutly defended the continuous Castleknock attacks. The visitors were very grateful to their man-of-the-match centre half Patrick Warren for keeping the scoresheet blank for so long.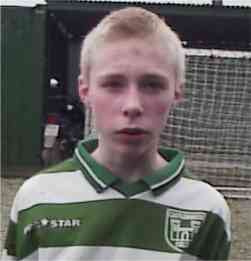 The pressure finally paid off, however. A free kick floated in from the left by Philip Carroll caused mayhem and David Hunt seized on the opportunity to rifle home. 1-0. Despite the breeze, Castleknock continued to dominate, but were unable to increase their advantage in the first half.

In the second half, Castleknock continued to pile forward using the overlapping defenders to great effect. A good move between David Hunt and Philip Carroll released Philip Germaine to make it 2-0.
Castleknock looked well in control. However, Ardee were made of sterner stuff and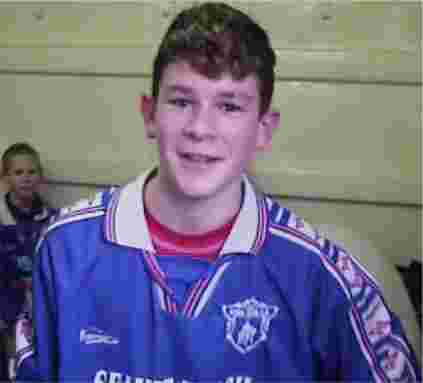 counterattacked at every opportunity. The home side made a rare mistake with 15 minutes remaining. Brian Duffy and Gary Duff took advantage and set up team mate and centre forward, Donal Lenihan, who broke through the Brenfer side's defence and gave the visitors a life line. 2-1.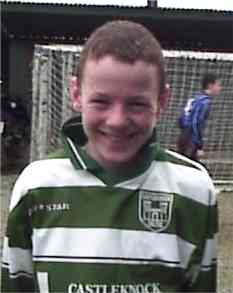 However within 5 minutes Castleknock had restored their two goal advantage. Philip Carroll's stunning shot from outside the box flew into the top corner of the net. 3-1. After that, Ardee had nothing left, having given it everything.
Next up is Home Farm, who will want to avenge their defeat at the hands of Castleknock last season in the Cup Final. Manager Eamon O'Connor was delighted with the performance and he praised all 13 players for their competent and professional approach and a fine display.