Brave 10As Go Down to Resilient Malahide
Brenfer Cup 2003
Castleknock Celtic 1 Malahide Utd 2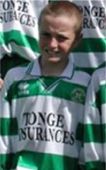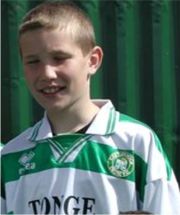 What a cracking game. Our hearts went out to our 10As at the end as they had given their all in this enthralling game at the Oscar Traynor Complex on a beautiful June Sunday morning. But full credit to Malahide, who took their chances when they came, and defended stoutly when the need arose.
Malahide took the lead seizing their opportunity. One has to say that Celtic looked the better
side, with sweet exchanges between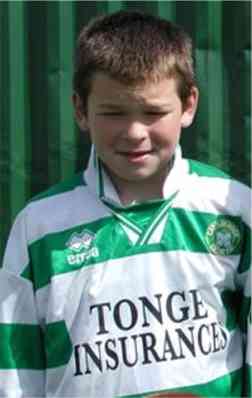 Danny Reynolds and Gavin Harte, which saw Gavin shoot just over early on. Halfway through the half, Patrick Waters was unlucky not to get a cleaner strike when one on one with the Malahide keeper.
Daniel Germaine and Jerry Troy were as ever masterful at the back for Celtic. Jamie Turner and Brian Moriarty were very much on their game and both played very well.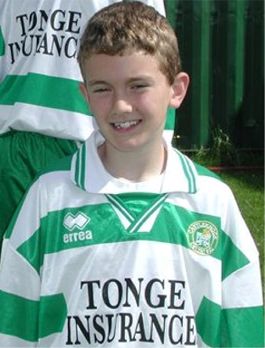 Malahide held their lead well into the second half. Celtic were battling hard to get back on terms, nobody
fought harder than Garret Deasy, who was this reporter's man of the match. Five minutes into the second half, Dan Reynolds demonstrated his wizardry, but was unable to finish. His corner kick flashed across the box with no Celtic man getting on the end of it. Gavin and Dan, with Jamie Turner, were in the thick of the action again. But the goal still would not come. 9 minutes into the half, as Garret Deasy teased the opposition, he made a strong appeal for a penalty for handball. Garret and Celtic got their reward a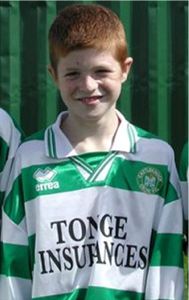 minute later when he broke through to score the equaliser, and boy did they celebrate; it was party time indeed as Garret ran with his shirt over his head until he was drowned under the weight of his team-mates. How do they run like that with their head covered?!! Celtic had worked so hard to get on terms.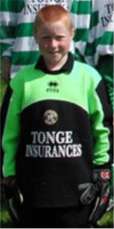 But alas the celebrations were short lived, and the Malahide No.6 broke free and finished cooly giving the super Celtic keeper, Emmet Roche, no chance. 2-1 to Malahide. Emmet had shown great skills both as a stopper, but also when he was required to perform as sweeper, always alert to come out of his box to relieve any danger.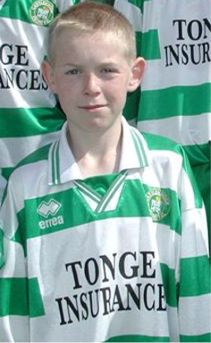 It was all hands to the pumps as Celtic fought like terriers for the equaliser yet again. Dan Reynolds brought a great save from the Malahide keeper. A corner from the right by Dan was met with a thunderous header from Gavin Harte, whose effort was inches over as the spectators thought it had to hit the back of the net.
But time eventually ran out for the Celtic warriors, and the refereee blew the final whistle. But though defeated, they had every reason to be very proud of their performance. Their managers, parents and supporters were rightly proud of the commitment shown by this 10A side, who now step up to 11-a-side football for the coming season. We wish them continued success. They thoroughly deserved their end of season party out in Co Meath, to which manager Andy Reynolds treated them after the game, and at the end of another great season, with the League championship secured yet again.