Superb memories of a special Christmas treat
Up, Up and Away!!!
Sunday 19th December will be a day remembered by the Under 9A team. They we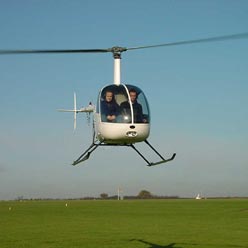 re celebrating their Christmas party courtesy of sponsor Rocca Holdings. To say they finished this year on a high is no understatement, for they flew over the city in two helicopters. We departed from Luttrelstown Castle at 12.30pm and returned to base at 1.45pm. Even some of the supporters got a chance to fly in the choppers. All concerned were blown away whether in the air or on the ground. It was a very impressive sight to see the helicopters depart and return from the Castle. We followed a path to the Dublin Mountains, over the jumps at Leopardstown…….climbed Killiney Hill……….dived past Dun Laoghaire Harbour…….past the shoppers in O'Connell Street and finally strolled by the walkers in Phoenix Park. The buzz of excitement from the team was electric. To see the faces on them as they alighted from the choppers was a sight to behold. After this fantastic experience, we were all treated to the finest food and drink in TGI Fridays, again courtesy of Patrick Rocca. The team went mad and let off a bit of steam but the memories of this day will live with them forever.
Match Report
Saturday,11th Decenber, 2004
NDSL Under-9A1
Castleknock Celtic

4

Kilbarrack United

2
The last home match of 2004 was a tightly contested encounter. Kilbarrack opened the scoring but Castleknock re-grouped and counter-attacked . Dan Ring collected the ball in the center of the park and hit a typically measured pass to Eoghan O'Donnuchu who headed in to equalize.
After the break, Kilbarrack went ahead again but Celtic fought back like tigers. Phillip Fitzpatrick ran riot in the United defence, carried the ball down the line and crossed a superb ball, which Ryan Moore Kearney met with his head at the far post.
Castleknock took the lead with a vital goal which turned the game. Tom Fogarty powered down the left wing….beat 2 players…ran along the end line and pushed the ball to Ryan on the far post to slot home.…3 – 2. In the dying minutes, Ryan broke through with the ball from the half way line and looked certain to score when he was cruelly taken down outside the box. He was very badly hurt but the magic bottle did the trick because he stepped up to take the free and notched up his second hat trick of the season.
Team : Eoin Sweeney, Eve Farrelly, Ryan Moore Kearney, Phillip Fitzpatrick, Tom Fogarty, Danny Byrne, Eoghan O'Donnuchu, Dan Ring, Patrick Rocca, Luke Henshaw.
We would like to wish all our supporters a very Happy Christmas and a Peaceful New Year.
Sponsor : Rocca Holdings