Keane
of
Kilnamona

The Killeen Relations

Bridget Keane, eldest child and daughter of Matthew Keane and Margaret Sexton, Ballyashea,
Kilnamona was born in 1849. Bridget married Thomas (Tom) Killeen (b. 1853), Ivyhill, Inch, County Clare probably in 1879. They had six children, Patrick James (1880-1933), Matthew (1881-1950), Mary (1883-1975), Margaret (1885- ), Bridget (1888-1986) and Charles (1890-1948). Bridget died in 1923 aged 74 years and Thomas lived to 1936. Their eldest son Patrick became a priest and a daughter (probably Bridget) joined the nuns, and known as Sr Lawrence, both serving in the US.
Matthew spent much of his youth in Ballyshea helping his uncle with the farm work and the younger cousins, then he went to America where we had a number of labouring jobs on farms and the railway in the mid-west. It is believed he lost an arm and ended his days in San Francisco, where he remained single. Mary spent all her adult life from the War of Independence onwards in Our Lady's Mental Hospital in Ennis, after an incident with soldiers firing shots into the house in Ivyhill. Margaret died as a child, she was baptised and census records show that 5 of 6 children lived for Thomas Killeen and Bridget Keane. Fr Patrick bought a ranch outside Santa Rosa, California and he and Matthew tried to get Charles to join them, this was lost with the 1929 crash.
Above
: Thomas Killeen, circa 1934, then widower to Bridget Keane from Ballyashea, Kilnamona
Charles married Mary Casey and they had four in family: Patrick Joseph (b. 1933); Marie Lousia (1934); Thomas (1935); and Michael Matthew (1937). The name Matthew in the first generation and Michael Matthew in the next is particularly interesting as we know Bridget's father was Matthew - it was an old Irish custom that the eldest boy in a family was named after the paternal grandfather and the second eldest boy after the maternal grandfather (the reverse case held for the eldest girls).
Two of the family entered religious orders, Patrick James entered the priesthood and served among other places in Fleetwood, MN, USA where he died in 1933 and
Bridget's entered the nuns in America with religious name of Sr. Mary Lawrence.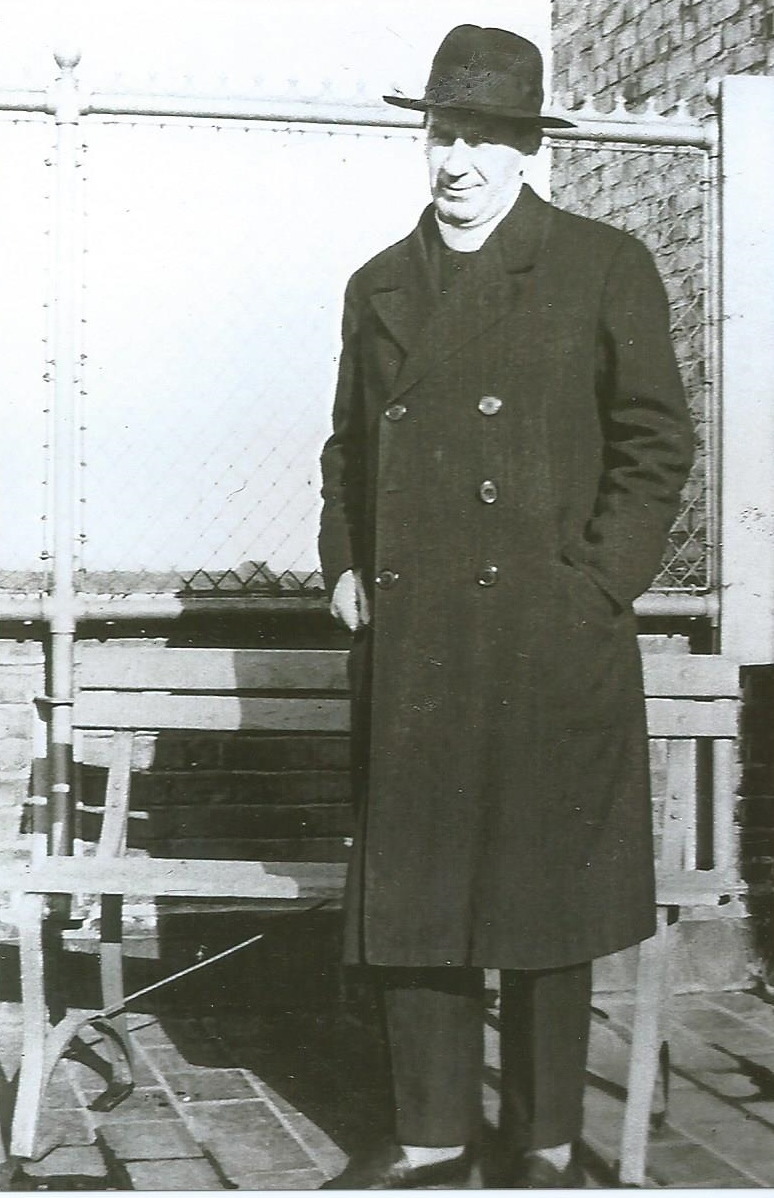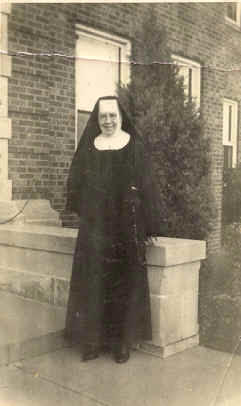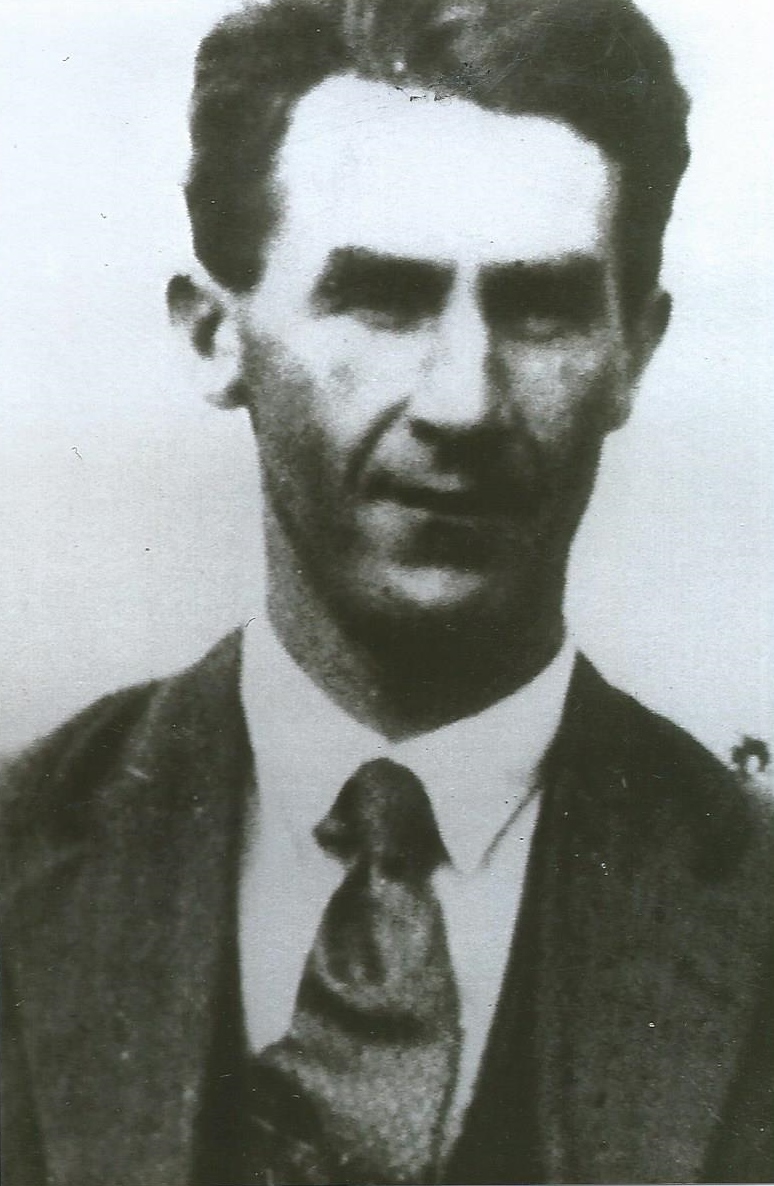 Above from Left: Fr Patrick James (c. late 1920s/early 1930s); Sister Lawrence (c. 1950); and Charles Killeen (c. 1934)

Charles's middle son Thomas (Tom) attended secondary school at the Christian Brothers in Ennis in the early 1950s and was in the same class year as this webmaster. Tom in his turn married Pauline McInerney in the mid-1960s and they had two sons and a daughter. Tom died in 2006. I am beholden to their first born, Patrick Martin (born 1966), for family photos and the Killeen genealogy tree, cousins to the Ballyashea Keane's of Kilnamona.
First published April, 2014