Mullinahone Village

Click on the thumbnail images for the full picture of some of the sights of Mullinahone.

Mr John Dunne, a school teacher, said in 1860 the meaning of the word Mullinahone was the Mill of St John.
P.W Joyce in the book of "Irish Names of Places" gives the meaning as Muileann na hUamhann - the Mill of the Cave.
In the vicinity there are the beauty spots of the mountain Sliabh na mBan (meaning 'Women's Mountain' and Carraigmoclear Hill. Both are very pleasant walks on a summer's day.
In the village there is a small museum 'Teallach Kickham' containing artefacts pertaining to its most famous son, Charles J. Kickham. Teallach Kickham is in fact the house where Kickham grew up, and where he had his gunpowder accident, which damaged his eyesight and hearing.

Kickham is buried in St. Michael's Church, Mullinahone. The church serves the parish of Mullinahone, including Mullinahone village, Poulacapple and Kilvemnon.

C.J. Kickham was named after his grandfather whose gravestone is in Kilvemnon Graveyard. It says 'Erected by his wife, Mary Kickham, alias Clancy in memory of her husband, Charles Kickham, depd this life the 30 February, 1815 aged 63 years.' Kilvemnon Graveyard is just up the road from our school.


Mullinadubrid Bridge (known locally as the Five Eye Bridge) spans the River Anner at Kilvemnon, and on a walk of the area a drink of cool water from the fresh water spring, known as 'The Spout' is welcome!
Click for more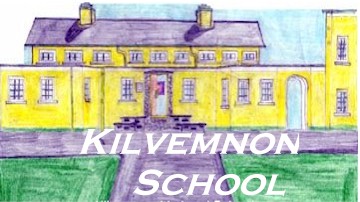 on Kickham and Mullinahone