News
Fixtures
Results
Archives
History
Honours
Gallery
Club Info
Management
Players
Guestbook
North Mayo Under 14 B Semi Finalists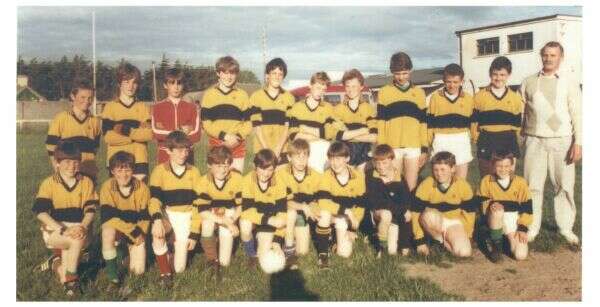 Venue: Crossmolina (Lost to Ballycastle by 4-3 to 4-4)

BACK: John Rowland, Enda Coyne, Peter Bryan, Thomas Harte, Fergal Cadden, Shane Cadden, Damian McManamon, Seamus Davitt, Robert Coady, Damian Jordan, Noel Garrett.
FRONT: Steven Jordan, Raymond Lynn, Gerry Burke, David McAndrew, Damian Mulligan, Gerard McGreevy (Capt.), James Gillespie, Declan McNamara, Thomas Cawley, Trevor Marley.