---
Windows 95 can record a log file named Ppplog.txt in the folder where Windows is installed. This file is useful for monitoring calls and for trouble-shooting. The Ppplog File Viewer program presents the information in the Ppplog.txt file in a table as shown below. You can download ppplog.zip - Version 1.12 (174KBytes) or a self-extracting Zip (981KBytes) file containing both the Modemlog File Viewer and the Ppplog File Viewer.
Note: You must be off-line to view the ppplog.txt file. Also, no log data is appended to the ppplog.txt file when its size is around 250Kbytes.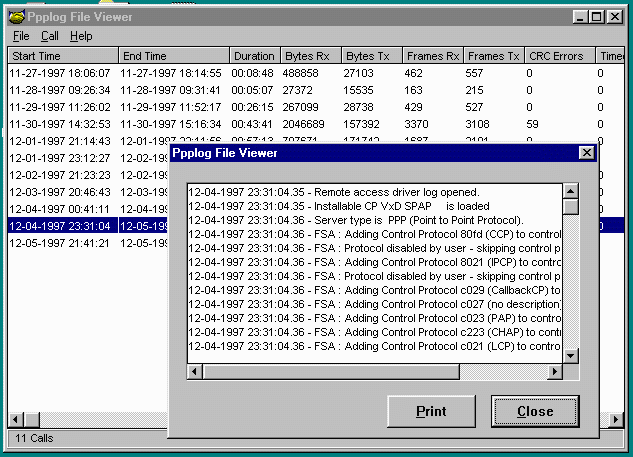 Email comments and suggestions to leslielong@eircom.net.
Back to Test Information page.
---
Last updated on December 2nd, 1998

Test Page | Your Comments | Frequently Asked Questions | Back to Homepage
© Copyright Leslie Long, 1997-1998
---