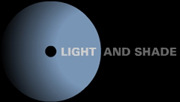 Light and Shade is a company based in Ireland, designing and manufacturing lighting and furniture.

Unlike most lighting and furniture companies, Light and Shade doesn't simply have a range of lights or furniture from which you choose, Light and Shade works with you, to create exactly the design you require.

Our company has an extensive team of highly skilled crafts people, whose collective skills can bring your requirements to fruition.

The images shown here are a selection of previous projects to show you the variety of skills and designs L&S has provided to previous clients, from a modern take on Georgian lighting as in the Merrion Hotel, to a contemporary sculptural piece as in the Leopardstown pavilion.

The only limitations to our service are set by our clients.