1998 - 2004 Part of the ZURBRICK PAGES
compiled by Linda Zurbrick O'Halloran.
Not for commercial use. All rights reserved
by the author /contributor of this material.
1914 - Daughters of Bertha ZURBRICK & Samuel HELWIG
Lancaster, Erie co., NY
Contributed by Elaine Cheney.
From Left: Maude, Lillian & Edna HELWIG.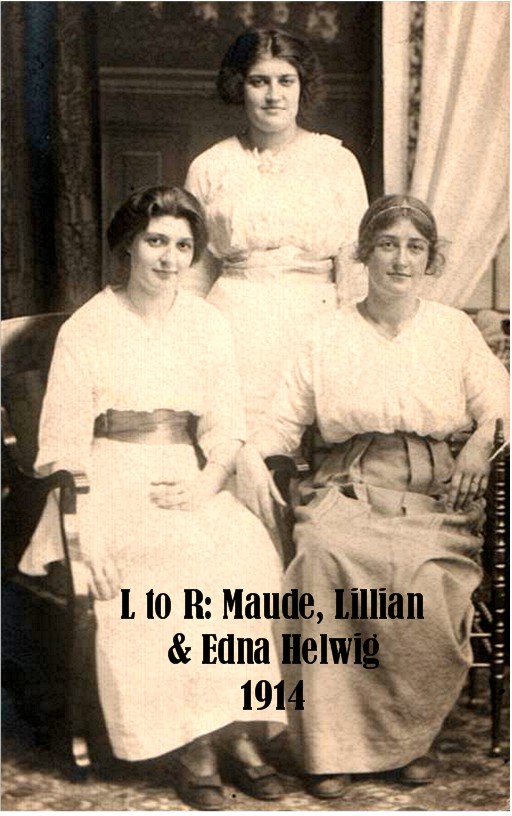 Maude was b. Dec. 1895;
Lillian (Lilly) was b. abt 1897;
Edna was b. Jul. 1898.
[See 1898 photo of Bertha & Samuel HELWIG.]
---
Back to Zurbrick Photo Album