2004 - Part of the ZURBRICK PAGES
compiled by Linda Zurbrick O'Halloran.
Not for commercial use. All rights reserved
by the author /contributor of this material.
Album of Sarah Elizabeth Zurbrick Hunter
contributed by Bonnie Knisley
---
Unknown Couple & Child.
Related to Zurbricks.
Possibly Fred & Sophi Zurbrick ??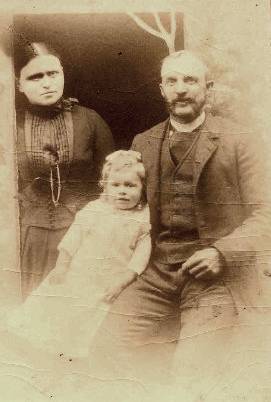 ---
Back to Zurbrick Photo Album