1998 - 2004 Part of the ZURBRICK PAGES
compiled by Linda Zurbrick O'Halloran.
Not for commercial use. All rights reserved
by the author /contributor of this material.
Eva Elisabeth (BURKHALTER) ZURBRICK Gravestone
Lancaster Rural Cemetery
Lancaster, Erie co., NY
(Old Graves Section, Line 24)
She was the wife of George Zurbrick (1787 - 1850).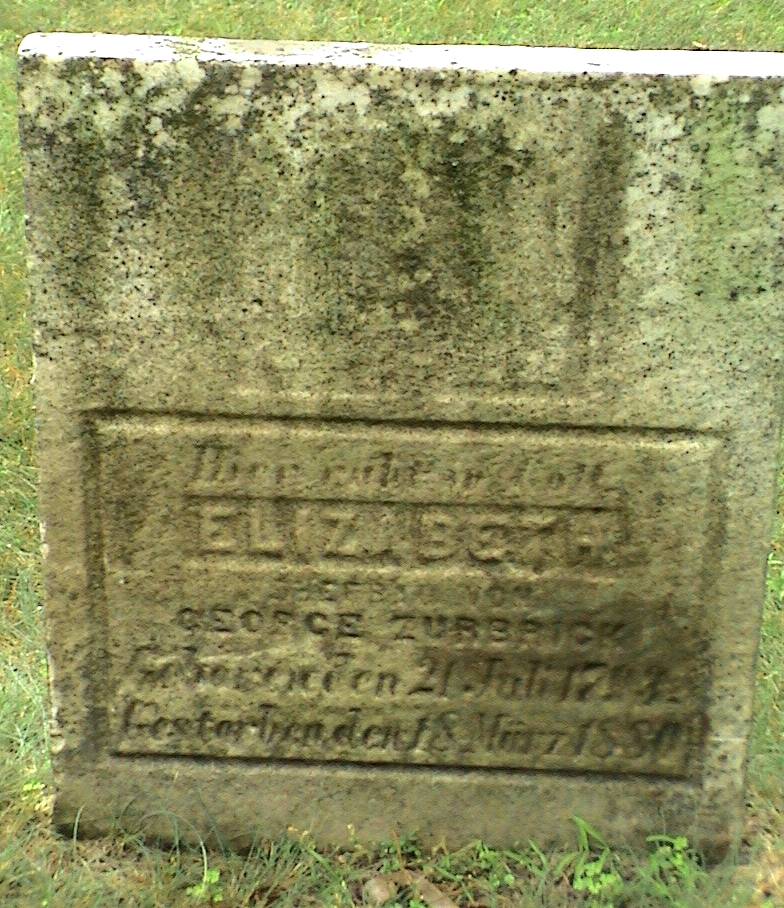 "Hier ruht in Gott
ELIZABETH
Frau von
GEORGE ZURBRICK
Geboren den 21 Juli 1793
Gestorben den 18 März 1880."
Translated:
"Here rests in God
ELIZABETH
wife of
GEORGE ZURBRICK
Born on 21 July 1793
Died on 18 March 1880."
(21 July 1793 is her baptismal date; records say that
she was born on 19 Jun 1793.)
Photograph contributed by Duane & Elaine Cheney.

---
Back to Nickolaus Zurbrick Plot Page
Back to Zurbrick Photo Album