1998 - 2004 Part of the ZURBRICK PAGES
compiled by Linda Zurbrick O'Halloran.
Not for commercial use. All rights reserved
by the author /contributor of this material.
George ZURBRICK Gravestone
(aka Georg Zurbrück, immigrant in 1830s)
Lancaster Rural Cemetery
Lancaster, Erie co., NY
(Old Graves Section, Row 24, Grave V)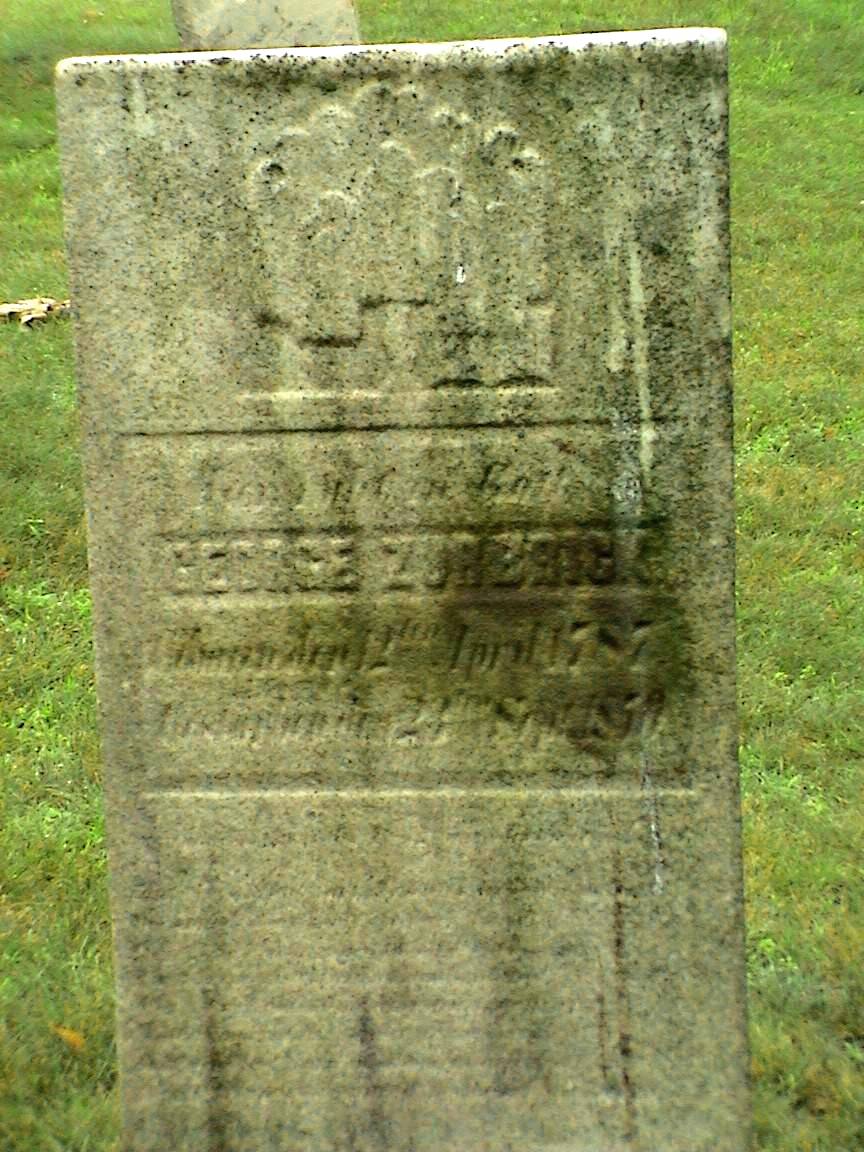 "Hier ruht in Gott [Here rests in God]
GEORGE ZURBRICK
Geboren den [born on] 12 April 1787
Gestorben den [died on] 21 (or 23?) Sept 1850"
[Burial records give 21 Sept 1850 as the date of death.]
This stone is to the right of Maria Elisabeth Zurbrick,
his sister-in-law (= Mrs. Nickolaus Zurbrick).
On the other side of George is his wife Elizabeth Burkhalter.
Photograph contributed by Duane & Elaine Cheney.

---
Back to Nickolaus Zurbrick Plot Page
Back to Zurbrick Photo Album