1998 - 2004 Part of the ZURBRICK PAGES
compiled by Linda Zurbrick O'Halloran.
Not for commercial use. All rights reserved
by the author /contributor of this material.
Gravestone of
Saloma /Sally DIEFFENBACH ZURBRICK
wife of Michael Zurbrick (1810 - 1848)
Lancaster Rural Cemetery
Lancaster, Erie co., NY
In Old Graves section, in front of Nickolaus Zurbrick plot.
Buried next to husband Michael Zurbrick.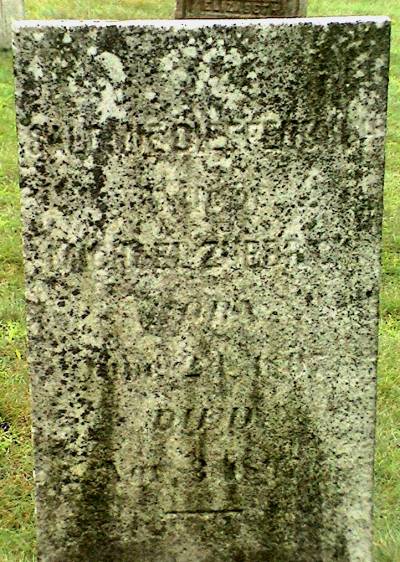 "SALOME DIEFFENBACH
wife of
MICHAEL ZURBRICK
Born
June 24, 1807
Died
Nov. 3, 1897"

Photograph contributed by Duane & Elaine Cheney.
---
Back to Zurbrick Photo Album