2004 - Part of the ZURBRICK PAGES
compiled by Linda Zurbrick O'Halloran.
Not for commercial use. All rights reserved
by the author /contributor of this material.
Album of Sarah Elizabeth Zurbrick Hunter
contributed by Bonnie Knisley
---
Sarah Elizabeth Zurbrick & husband William Hunter.
Taken in 1921 in Taylor, Michigan.
She was born in 1866, and died in 1944.
William Hunter was born in 1870 and died in 1942.
William is holding grandson Milton PIGEON &
Sarah is holding grandaughter Amelia DUEHR.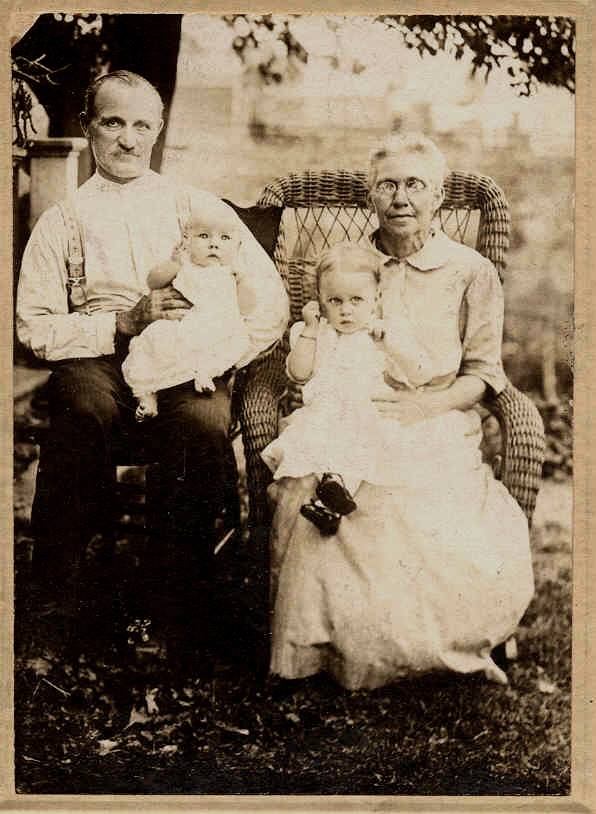 ---
Back to Zurbrick Photo Album