1998 - 2004 Part of the ZURBRICK PAGES
compiled by Linda Zurbrick O'Halloran.
Not for commercial use. All rights reserved
by the author /contributor of this material.
Jacob ZURBRICK - Franz LATSCHAR Gravestone
Lancaster Rural Cemetery, Lancaster, Erie co., NY
Larger photo was contributed by Elaine Cheney.
"Jacob Zurbrick
1845 - 1924
Catharine
His Wife
1850 - 1925"
[See Other Side with LATSCHAR family.]
Jacob Zurbrick was son of George & Mary Zurbrick of Lancaster, NY.
Jacob was grandson of Georg Zurbrück (b. 1787) & Elizabeth Burkhalter.
Jacob married Catharine Latcher /Latschar & had 9 children.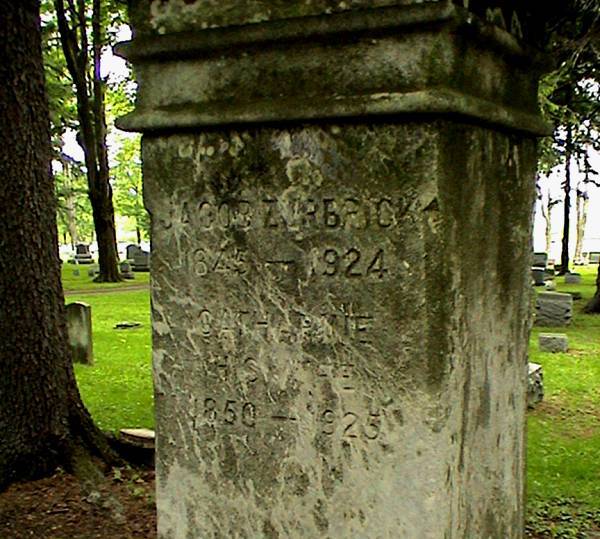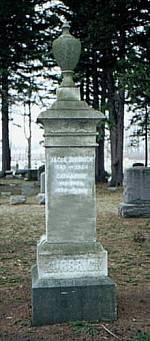 Jacob Zurbrick - Franz Latschar Gravestone

---
Back to Zurbrick Photo Album