2004 - Part of the ZURBRICK PAGES
compiled by Linda Zurbrick O'Halloran.
Not for commercial use. All rights reserved
by the author /contributor of this material.
Album of Sarah Elizabeth Zurbrick Hunter
contributed by Bonnie Knisley
---
Sarah Elizabeth Zurbrick & husband William Hunter.
Taken before 1942 in Taylor, Michigan.
She was born in 1866, and died in 1944.
William Hunter was born in 1870 and died in 1942.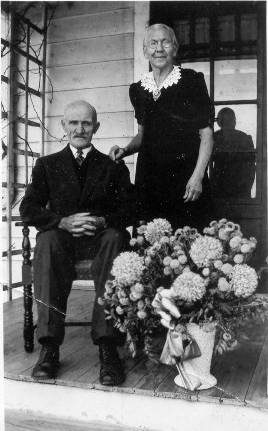 ---
Back to Zurbrick Photo Album