Local Attractions: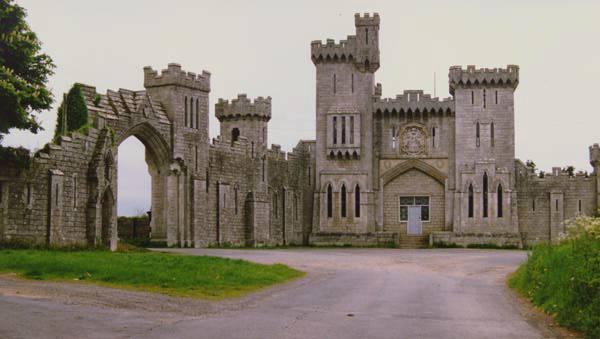 Ducketts Grove Castle
Scenic Drives:
Mount Leinster Drive – the area's tallest peak has many attractions.
A scenic drive through the slopes of the Blackstairs leads to a picturesque viewing spot at the nine Stones. This area is famous for its scenery, hillwalking and scenic walks making it ideal for day trips or family picnics. In the local area you can visit Ducketts Grove and the Browne's Hill Dolmen which is the largest of its kind in Europe with a capstone weighing over 100 tonnes.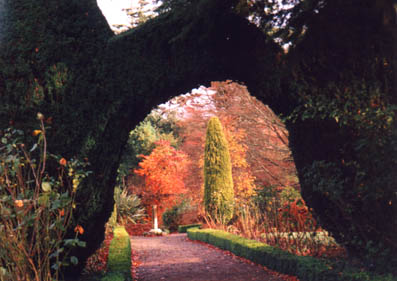 Altamont Gardens
Broadwalk with sundial framed by yew arch
Gardens:
Altamount Gardens a country estate of over 100 acres with its man made lake, Bog gardens, river walk and many rare shrubs and trees.
Lisnavagh Gardens in the north of the county offers ten acres of pleasure Grounds including mixed borders and rock gardens.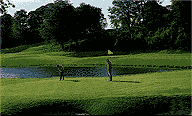 Enjoying some golf
Golf:
A number of excellent golf courses are located in the immediate surrounding area such as Mount Wolseley Golf and Country Club which is a beautiful 18 hole championship course designed by Christy O'Conner Jnr, Killerig golf club and Kilkee Castle golf club. These courses provide golfers with an exciting and challenging game.
Fishing:
Course and game fishing is available nearby, in the excellent waters of the River Barrow and River Slaney.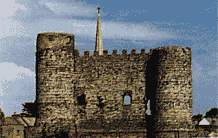 Carlow Castle
Equestrian:
Equestrian in the nearby Carrigbeg Riding stables.
Crafts:
Pembroke Studio – Pottery and Painting unique handbuilt pottery/ceramics.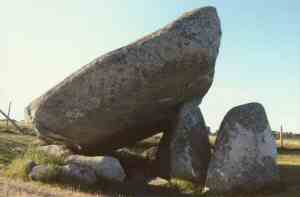 Brownes Hill Dolmen