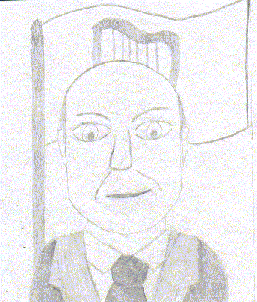 Born on the 12th of February 1911, Cearbhall O'Dálaigh was educated in University College Dublin. O'Dálaigh loved Irish and the Kerry Gaeltacht was his second home.
Among the many highly-regarded jobs he held were Attorney General, judge and in 1973 he became part of the Court of Justice for the E.C. (currently known as the E.U.).
He was inaugurated in 1974, but after 2 years he resigned. Cearbhall referred a law back to the government and Minister Donegan called the President a "thundering disgrace" therefore O'Dálaigh left office. At the age of 67 he passed away.
Cearbhall O'Dálaigh 1911-1978
Did You Know?
Cearbhall was one of the few Irish people capable of speaking Chinese.



Mary Help of Christians G.N.S.,
Navan Road,
Dublin7