.
Don't lose us! Why not
add our site to your favourites below!

Home


Articles


Australian Links


Books


Canadian Links


Church Records


Databases


Forms & Charts


Maps


New Zealand Links


Scrapbooks


Software


UK & Ireland


Videos


US States





English Shop


Irish Shop


Irish Book Store


Irish Music Store


Irish Video Store


Scottish Shop


Welsh Shop
Free Downloads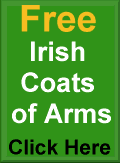 Ancestry and Genealogy on the Internet points you to products and guides available from Ancestry.com. The site contains a large list of resources available, including genealogy books, databases and software, using Church Records for your research, old maps of Europe and the US, and some links to Australian, Canadian and New Zealand resources. We have added pages specifically geared towards Tracing Irish Roots and Tracing British Roots.

With new records added daily, the United Kingdom and Ireland subscription is constantly growing, with birth, marriage, death, probate, immigration, and directory databases, all of which will help you on your research on the British Isles side of the Atlantic.

For those of you living in the US and embarking on a serious search of your ancestors who left Europe for the USA, we have included an extensive list of resources available to you State by State. They will provide you with the best and most valuable family history content available anywhere and are the largest online resource for family history information.

In the fall of 2000 Ancestry.com launched one of the most immense family history research projects ever, digitized images of every record from the U.S. Federal Census for the years 1790 to 1920. With over 10 million unique images, once completed, the database will contain in excess of 450 million names. One of the most valuable record sources for genealogists, Census Images allow researches to view, print and save original documents from their personal computer. There are currently images available for 1790 (complete), 1880 (complete), 1900 (90% complete), 1910 (45% complete), and 1920 (95% complete).
Getting Started
Getting Started gets you acquainted with how to discover and preserve your family history. Learn the basics of family history research, how to make sense of, and organise, the data you collect, and about the impact the computer has had on research and how you can take advantage of it.
Research Ethics: Genealogical Accreditation and Certification
Skill and ethics: in every hobby and profession, practitioners are measured by these yardsticks. Genealogy is no exception. As family historians, we depend upon thousands of people we do not personally know.
Search their extensive library of books, cds and magazines offering advice on genealogical research and all sorts of genealogy (see links below). Check out the
Ancestry World Tree, one of the most popular databases at Ancestry.com with almost 80 million names.
Journals:

Ancestry Magazine One-Year Subscription


Ancestry Magazine 2-Year Subscription


Ancestry Reference Library
Subscription Plans:
Subscribe to Ancestry's Databases for as little as $129.85 (Super), giving you access to 705 million U.S. names, U.S. Census Images (425 million names) and the complete UK/Ireland collection for a full year. For just $99.90 (US) you can access the 705 million U.S. names plus the U.S. Census Images (425 million names). Or for just $69.95 (Basic) you can access their 705 million U.S. names databases. FREE Ancestry Magazine CD-ROM with Super, U.S. or Basic annual subscriptions and a 30 day money back guarantee with any annual subscription. Options are available for quarterly subscriptions. All here at
Ancestry.com