Mountmellick Community School
Science
---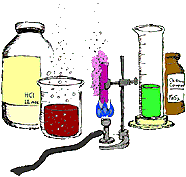 Science at Junior Certificate level incorporates three subjects – Physics, Chemistry and Biology – all of which may be studied to Leaving Certificate Honours Level.
It is obviously an invaluable subject, both because of its interest and practical applications. It is difficult to see how anyone can hope to understand or even to cope with the modern world without at least some knowledge of Science; and knowledge of Science can lead to a great variety of occupations.
When the Green Paper recommendations come into effect, Science will be compulsory in all schools. It is already a compulsory subject in our school, because of its practical applications and educative value.
Having three fully equipped laboratories, we follow a policy of supporting theoretical studies with frequent experiments.

The Science Department in our school include the following teachers: Mr O'Loughlin, Mr Hogan, Ms Cummins, Ms Dunne, Ms Wafer
Try out our test for colour blindness!