The port of New Ross is situated on the river Barrow. And is home to the famine ship Dunbrody New Ross mainly imports and exports Grain, Fertilizer , Coal , Cement , Petroleum products and Ore from the Galmoy Mines.Currently the Barrow is under going a re-alignment to allow for the passage of larger ships and cargoes to its port.
To view a picture below right click on it and select open image .
.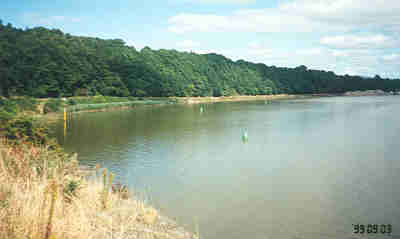 This is a picture of the river Barrow from the pink rock looking towards the lucy rock at the very begining of the Barrow Relaignment Scheme.

This is the dutch cuttersuction dredger working on the river Barrow opp the Pink Rock. Note the floating pipe at the aft of the vessel which is use to pump the silt material which the cutter head dredges ashore.

Progress of the relaignment on th 7/10/99 looking towards the Lucy rock from the Pink rock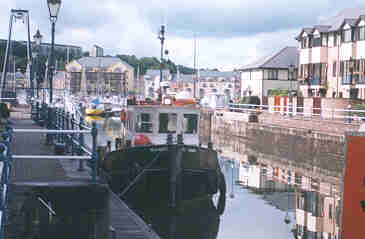 The ex Ross harbour tug Ross 1 in Cardiff still under the same name
---
Copyright 1999 / 2000 Trevor O'Hanlon