40 th Wedding.

Happy Anniversary
Monday night 22d August 2008 at Ballykealey Manor hotel is where half of Carlow meet for some good
old fashioned and Irish dancing.
Last night, 25/8/08, it was the centre of intrigue and prestidigitation.
The ever popular barman Mick Lacey, probably the best Carlsberg barman in the county ,
was celebrating, with his wife Mary, their 40th wedding anniversary.
But how do you get two reluctant people on the stage together?
This is where léger de main came into play.
Mick was asked to draw the raffle tickets out of the hat and Mary had the
winning ticket surreptitiously planted on her. So BINGO .....!!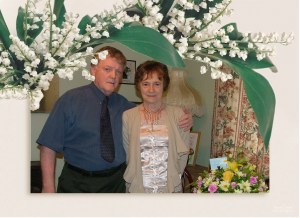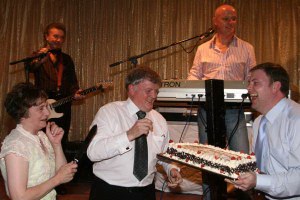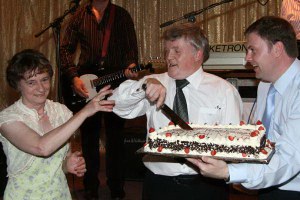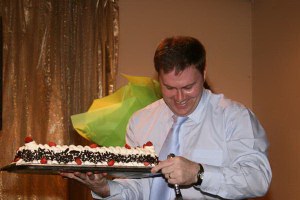 The manager of deception, Ian Farrell My Good Friend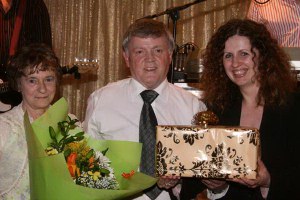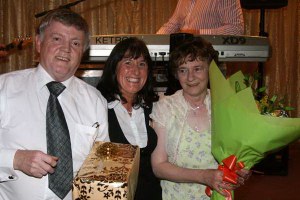 .with Angela Aughney - wedding coordinator ......and Maria Breen, co conspirator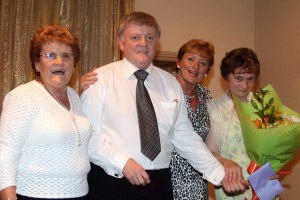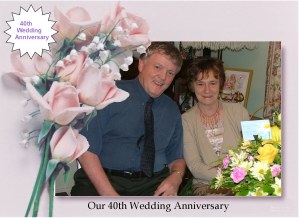 Congratulations and many happy returns
My Good friends & Neighbours Babs & Bernie
Hello all
Greetings from Michael - Mary & Family in the County of Wexford in South East Ireland
Have been married to Mary since 1968 . We have two grown up Children
Damien & Caroline and we have Five Grandchildren

Damien is Married to Liz they got marrien Sept 2002 they live in County Meath
They have a little boy called Patrick
Damien is a IT Manager in a leading Interior Contractor called Ardmac in Dublin
Caroline is married to John he is a Dairy Farmer they live in Carnew Co Wicklow
They have Four Children 2 boy called Cian and Cillian and two Girl called Saoirse & Shona
Have been working in Hotel most of my life as Bartender but now I am semi-retired
I live app 75km from our capital city Dublin.
Marys Birthday Bash 2002 Liz,Damien Mary & Myself Christmas 2003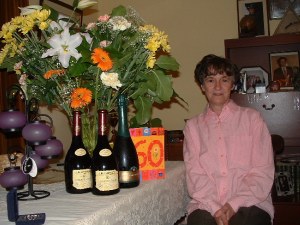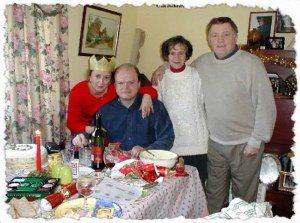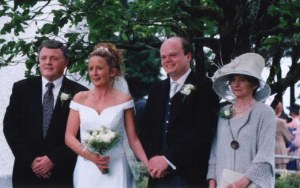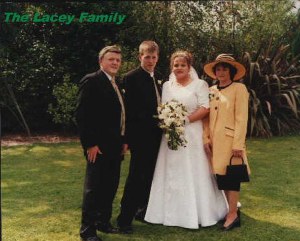 Damien & Liz Wedding with the Lacey's Caroline & John Wedding with the Lacey's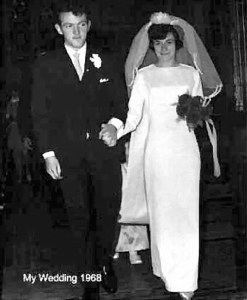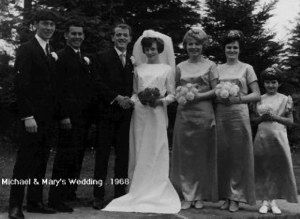 Mary and Michael's Wedding 1968 Our Weddding Day 1968