David Whelan

I choose to do Transition Year because I believed it would make me a bit more mature and because of the mixed classes with Colaiste Bride.

I am interested in soccer and gaelic. I also enjoy going to the cinema with my mates and listening to music. I also enjoy watching all kinds of sport.

My favourite subject in school is History, P.E and Moral Studies. I chose history because I am interested in the past, I enjoy P.E because I am very much into sport and moral studies because I get to go over to Colaiste Bride with mixed classes.

The sports I most enjoy are gaelic and soccer. I play for my school U-15 soccer team. I also play for Round Towers GAA club U-16's and the Dublin county team for U-16 level again. Also outside I play for the U-15 soccer side Ashwood. My favourite team is Liverpool and I'm a big Dublin fan.

I listen to mainly rap music, but enjoy different types of music. My favourite artists are Dr Dre, Tupac Shakur and Snoop Dogg. Anything except rock music.

For my work experience I worked in Scoil Talbot, a mixed primary school in Bawnogue. I was teaching P.E and after school sports to the students.
For my second work experience I worked for the Dublin County Board going around to different primary schools. At points it was very boring and didn't recieve much experience as I mostly observed. I would not recommend this work experience to anybody.

For me the highlight of Transition Year was Form + Fusion on the 28th of Feburary. I was on team and the heat trial was on this day. It was unbelievable how much of a good time we had. We all really worked hard and it was well worth it.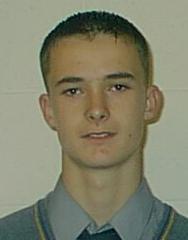 My favourite links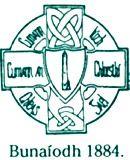 moyleparktyo@iol.ie * homepage.eircom.net/~moyleparktyo * Copyright© Moyle Park College * Design: Conor Kelly