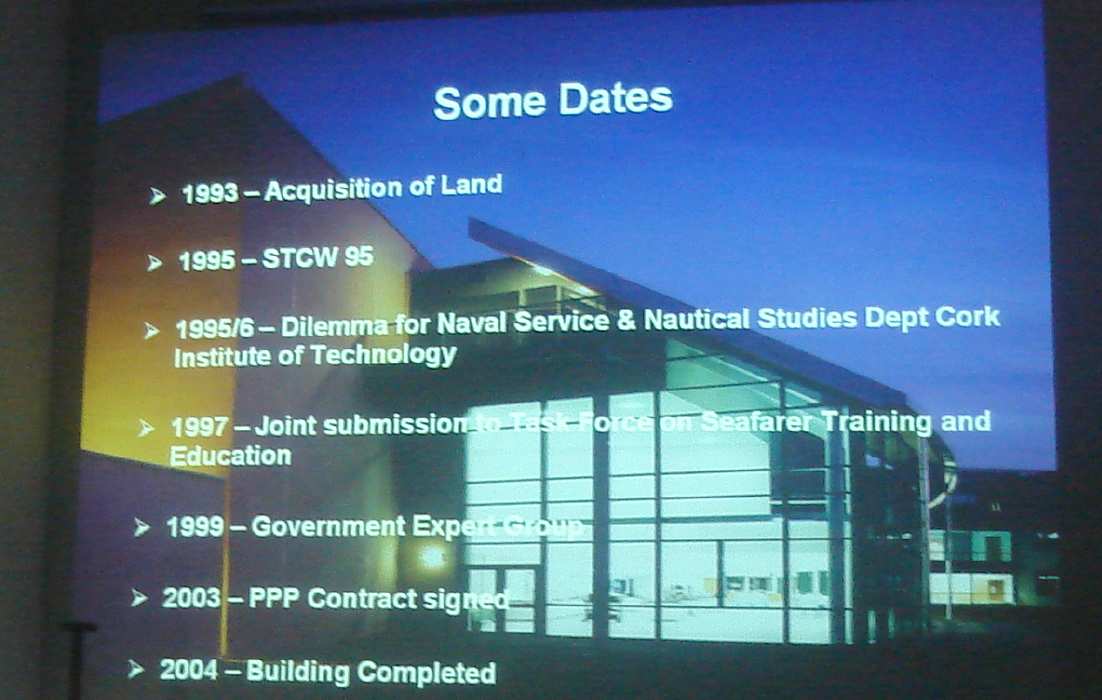 2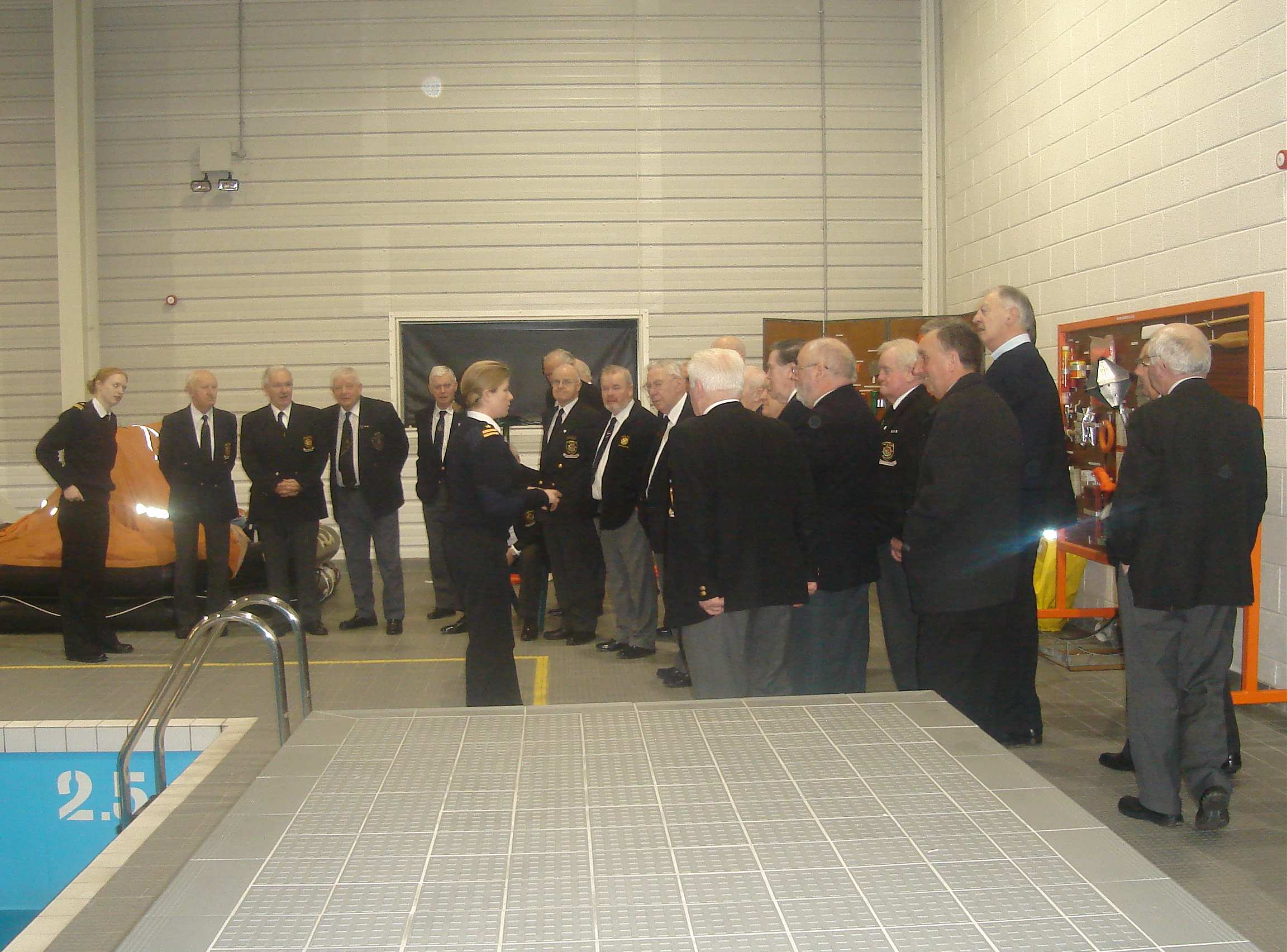 5


Lt. Butler (NS) explains the procedure before the demonstration at the Pool which within minutes has rain,
thunder and lightning to give a realistic atmosphere to trainees carrying out boarding a liferaft in stormy conditions.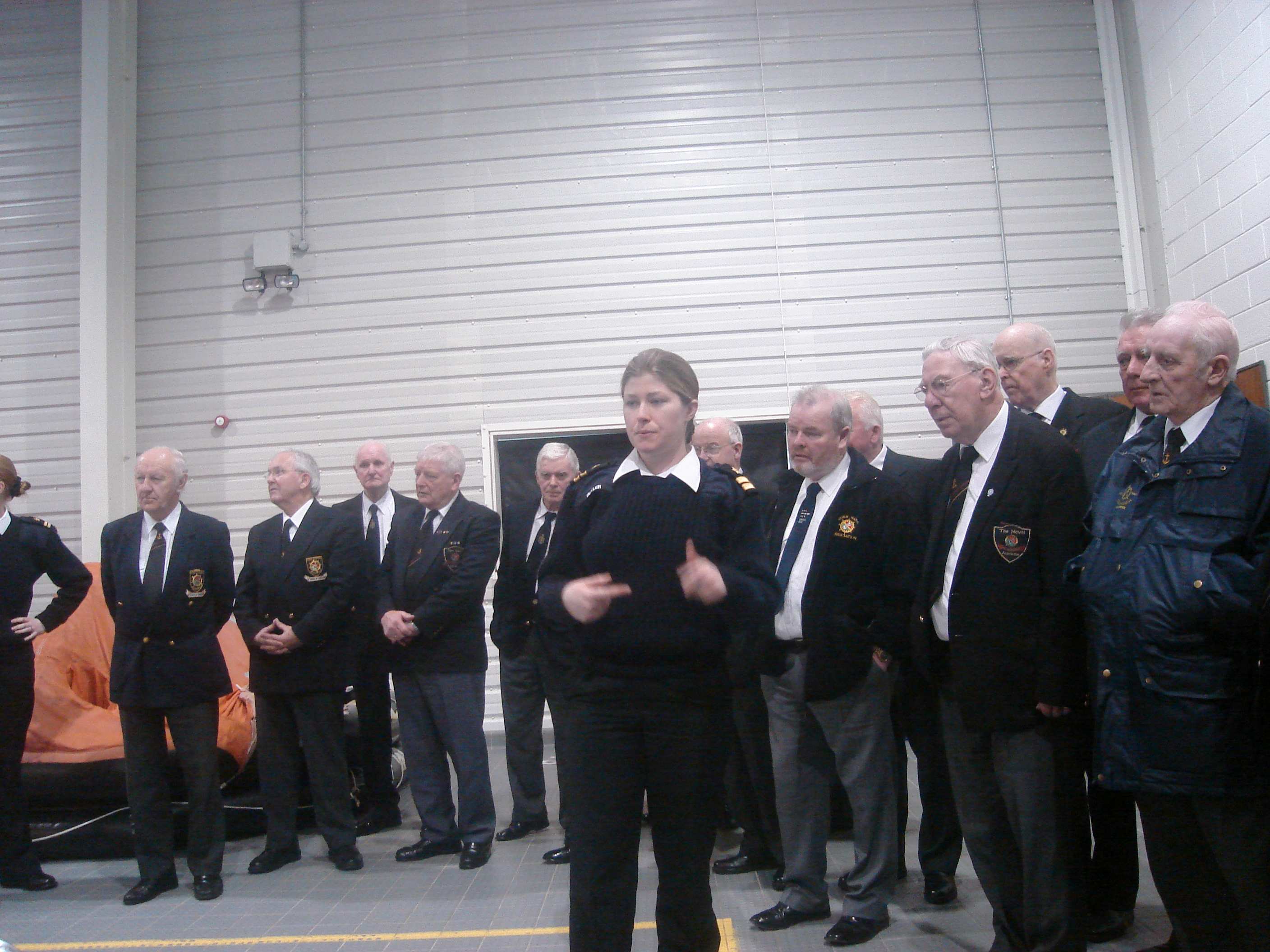 6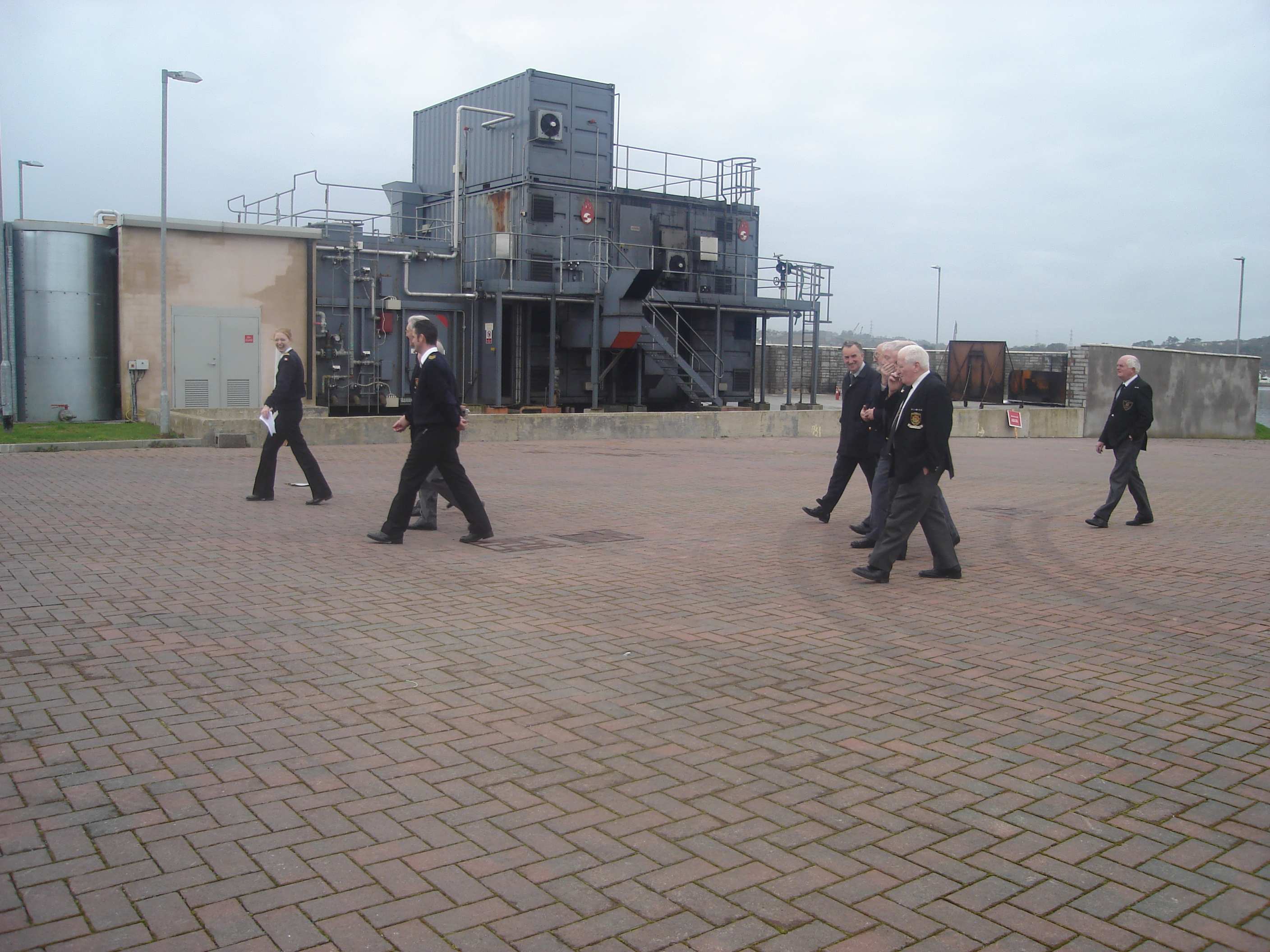 7


The Fire and Damage Control Building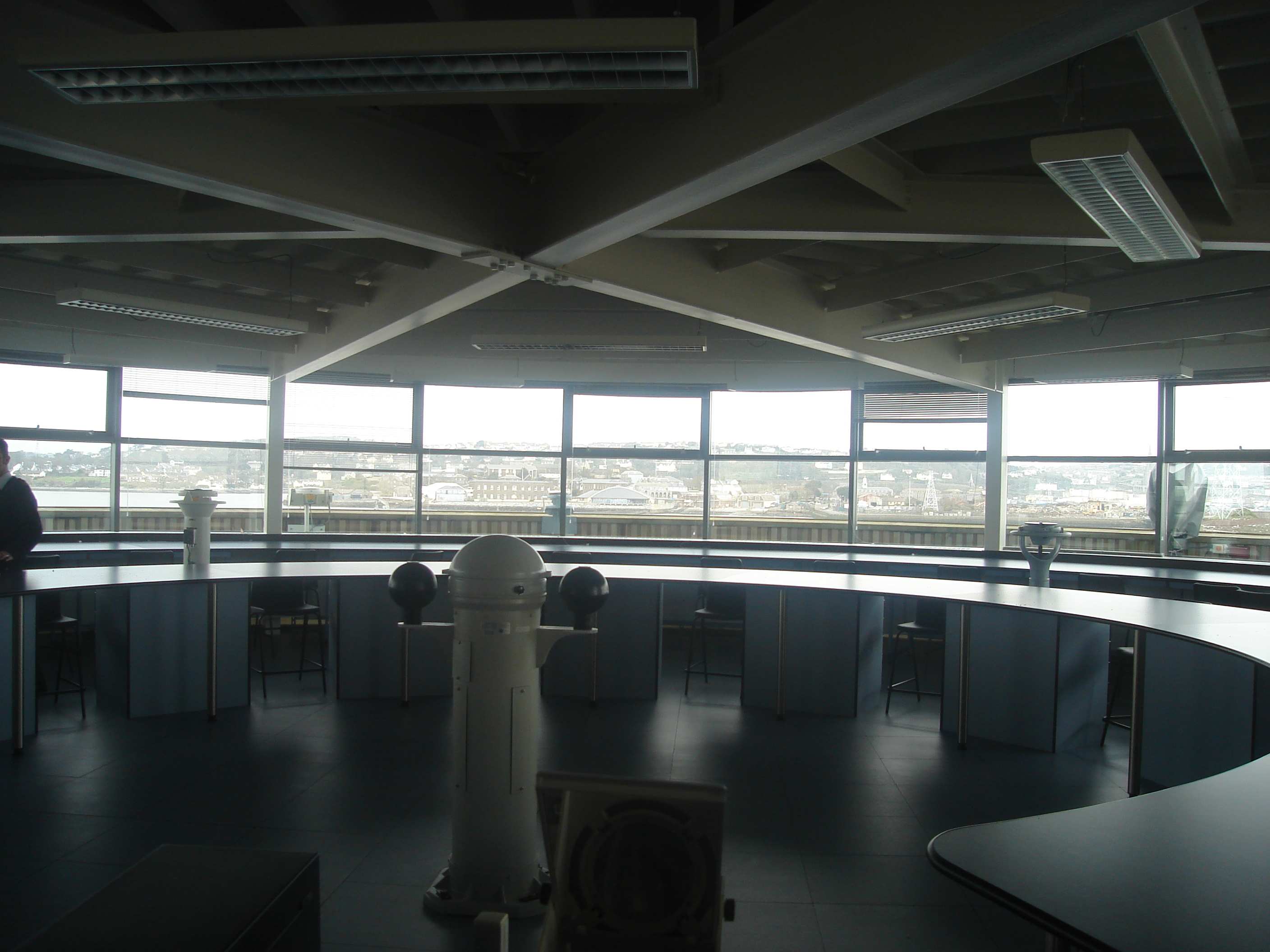 8


Chart Room and the 360 degree view of Cork Harbour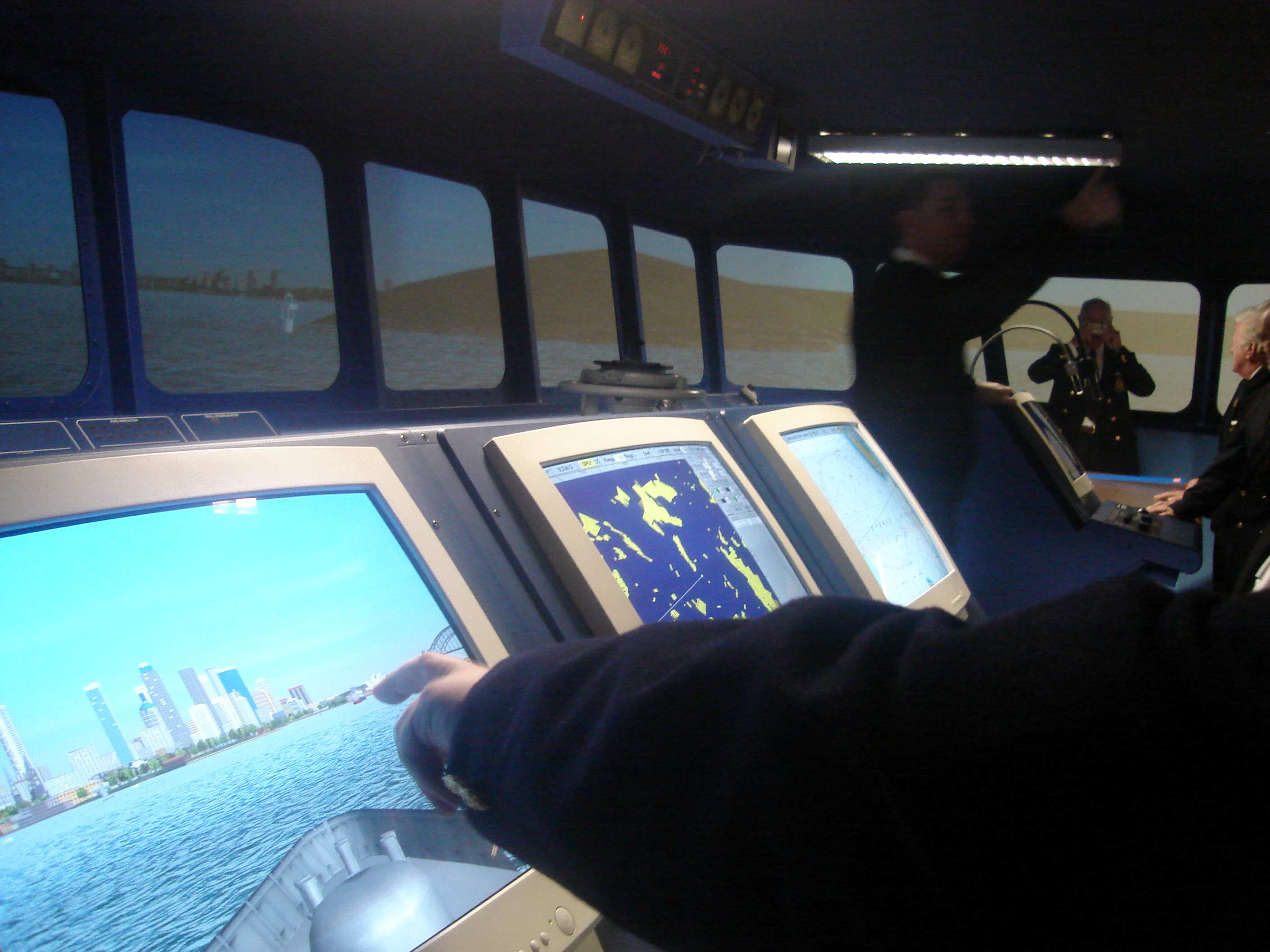 9


The Bridge Simulator using software for Sydney Harbour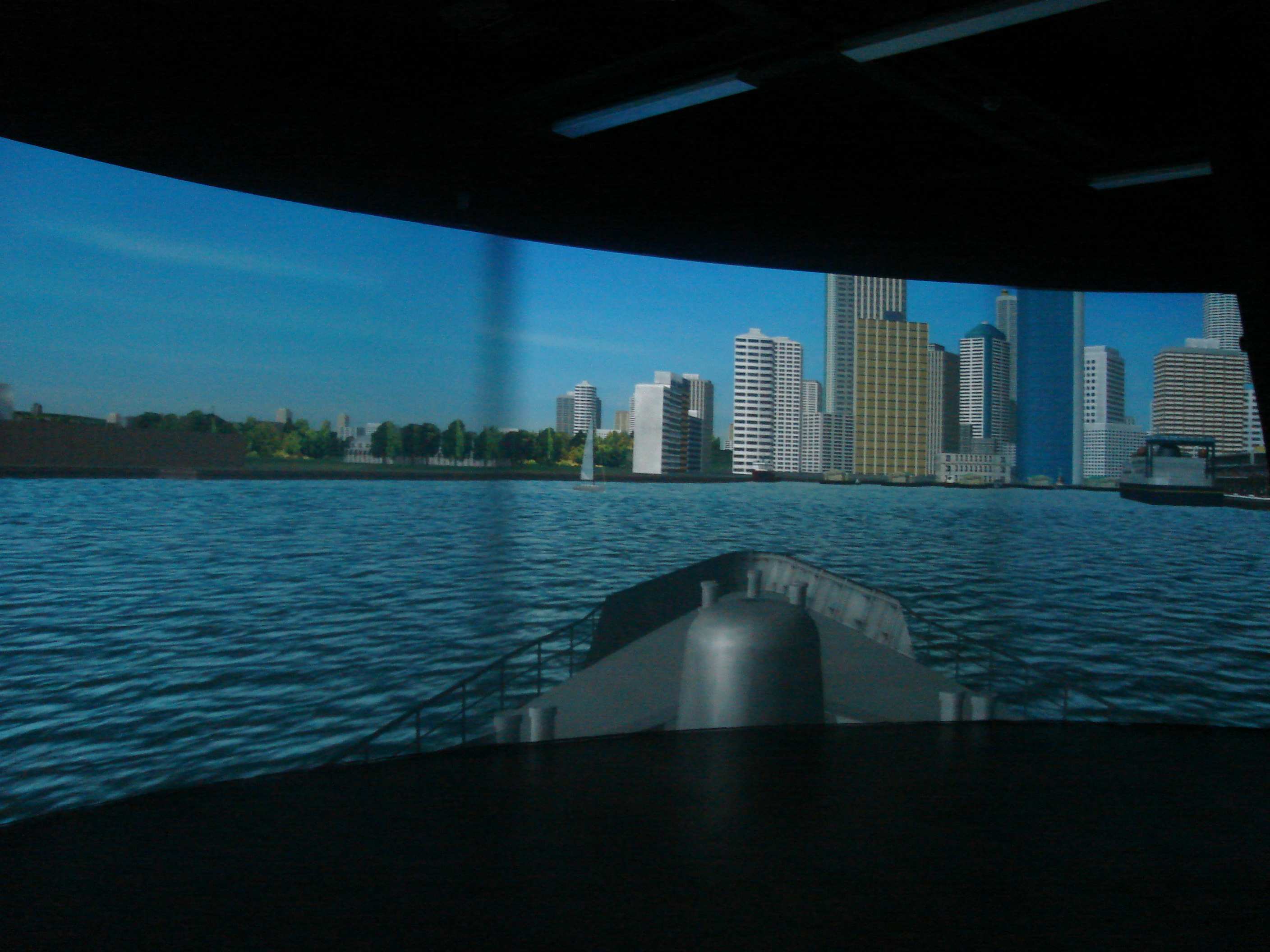 10


View of the Harbour and the bow of our ship in the Simulator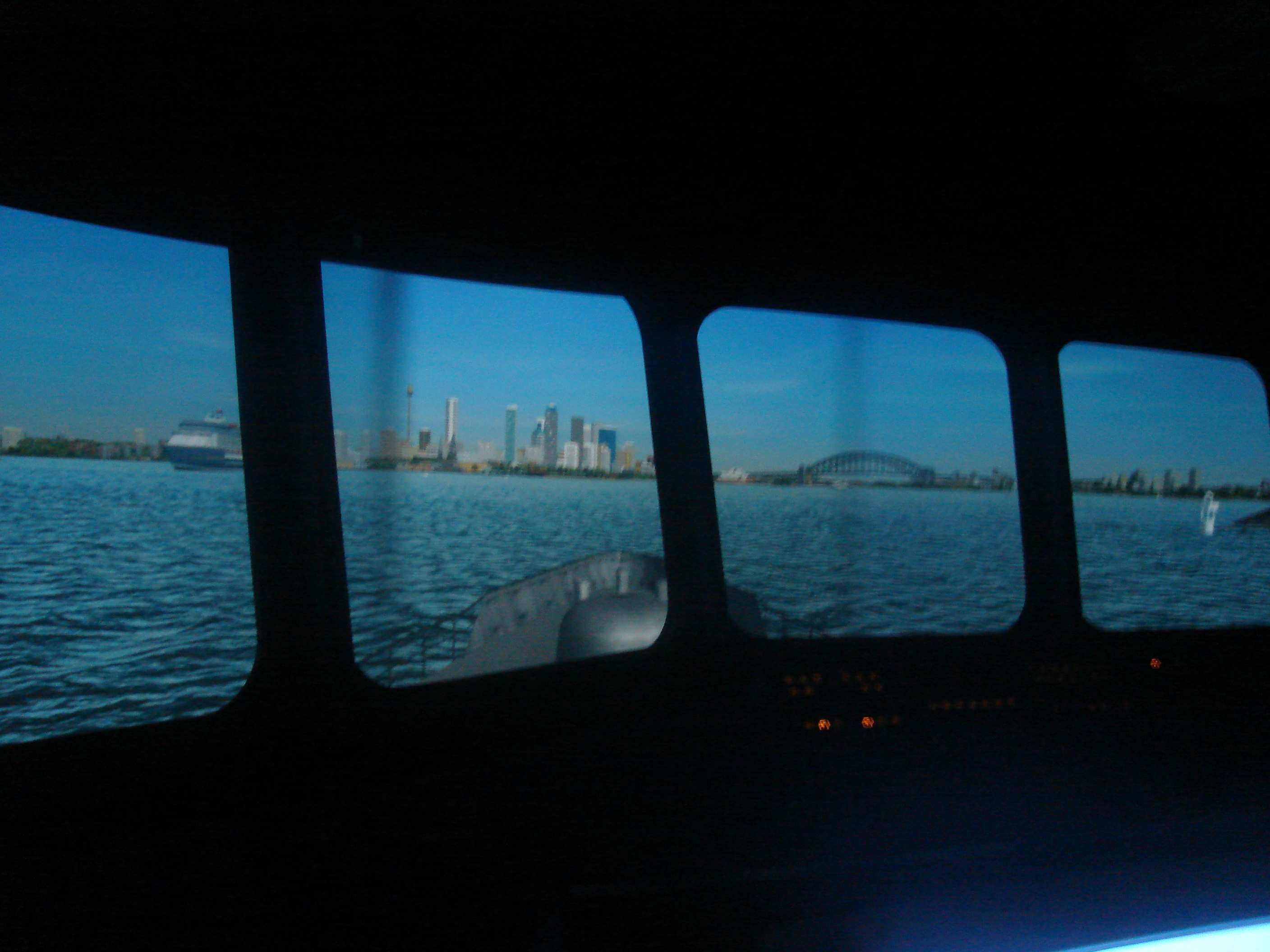 11


Bridge View entering Sydney Harbour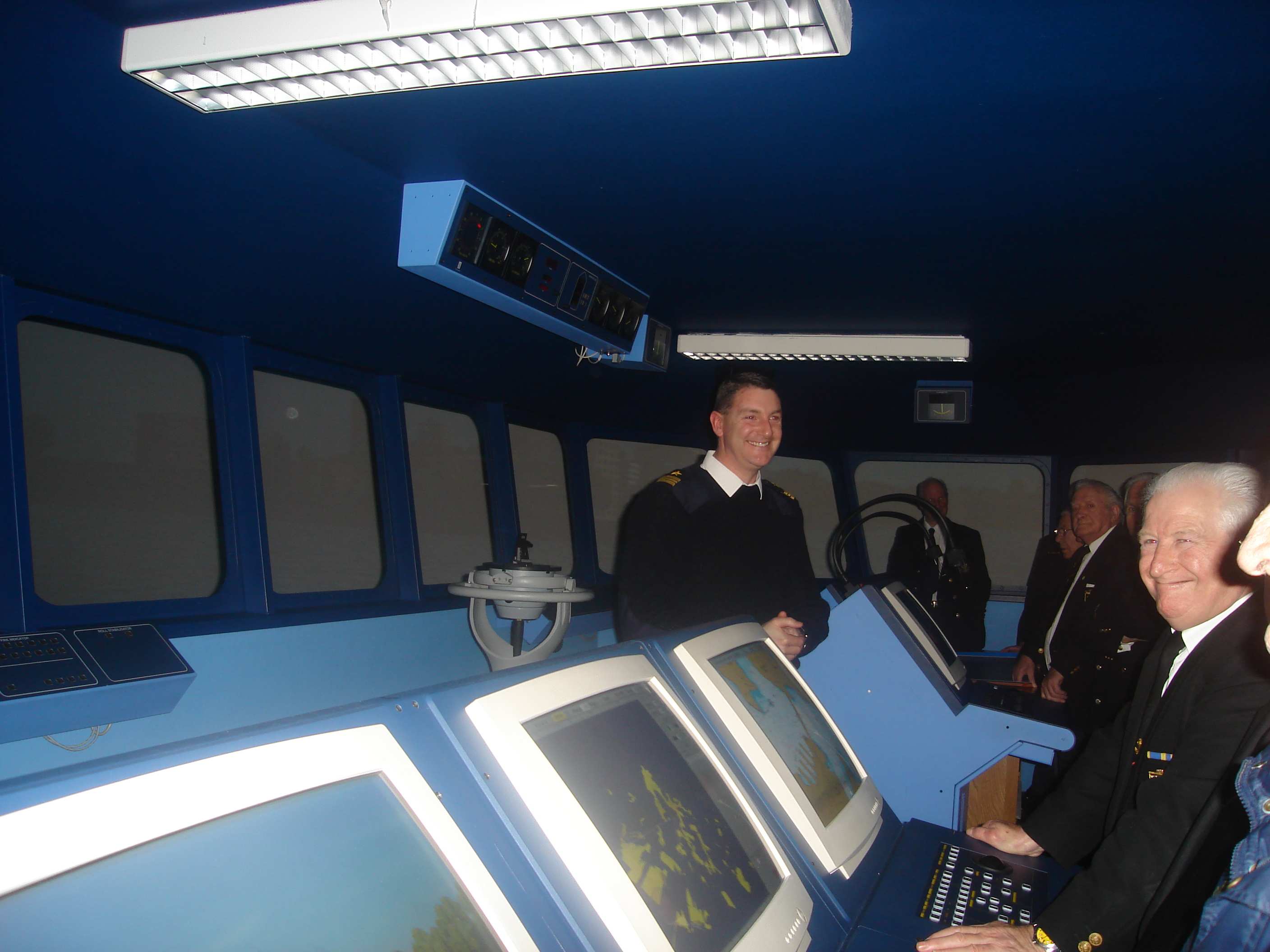 12


Lt.Cdr.Martin Brett conducts the demonstration.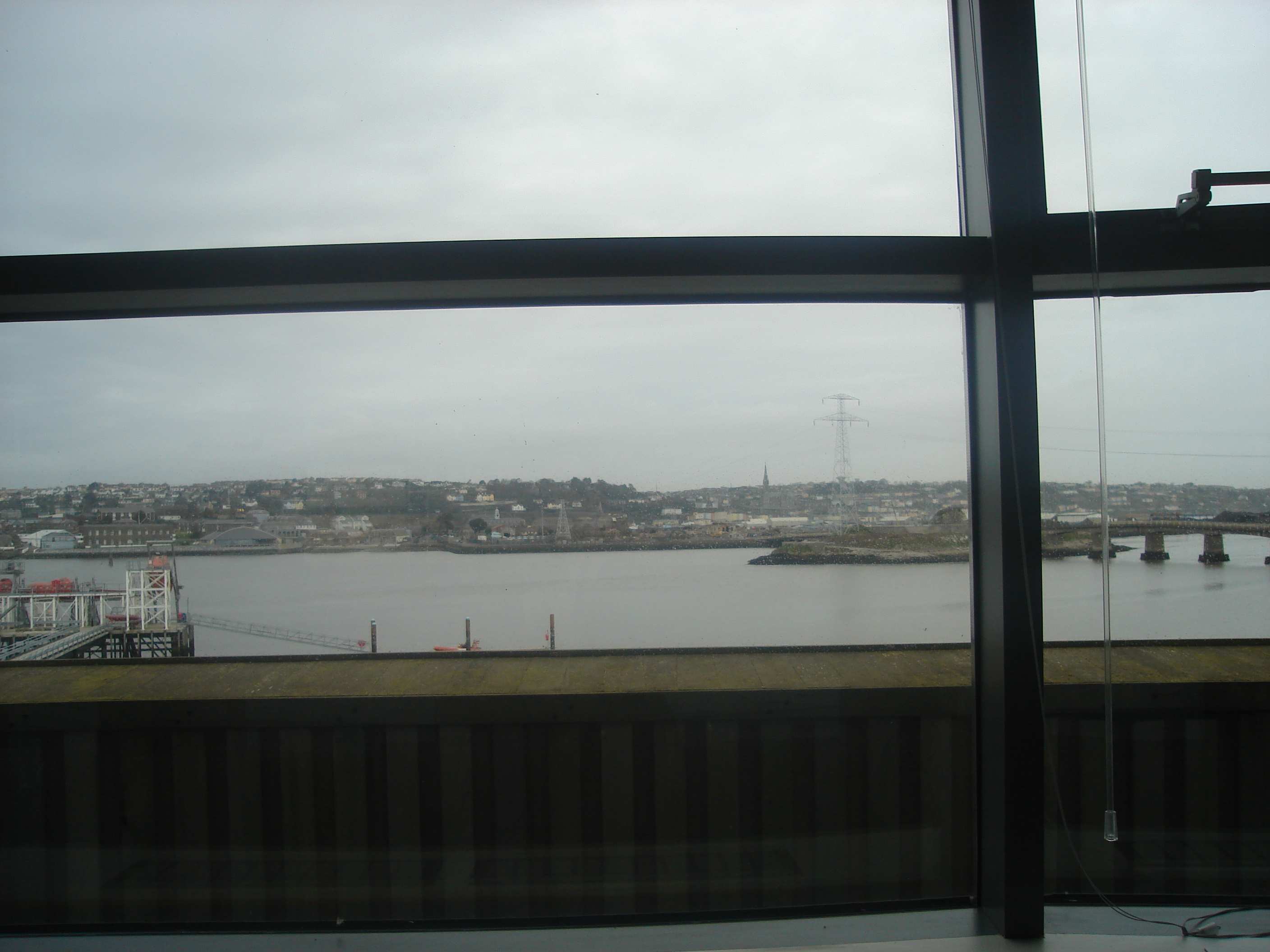 13


Beautiful view of Cobh from the chart room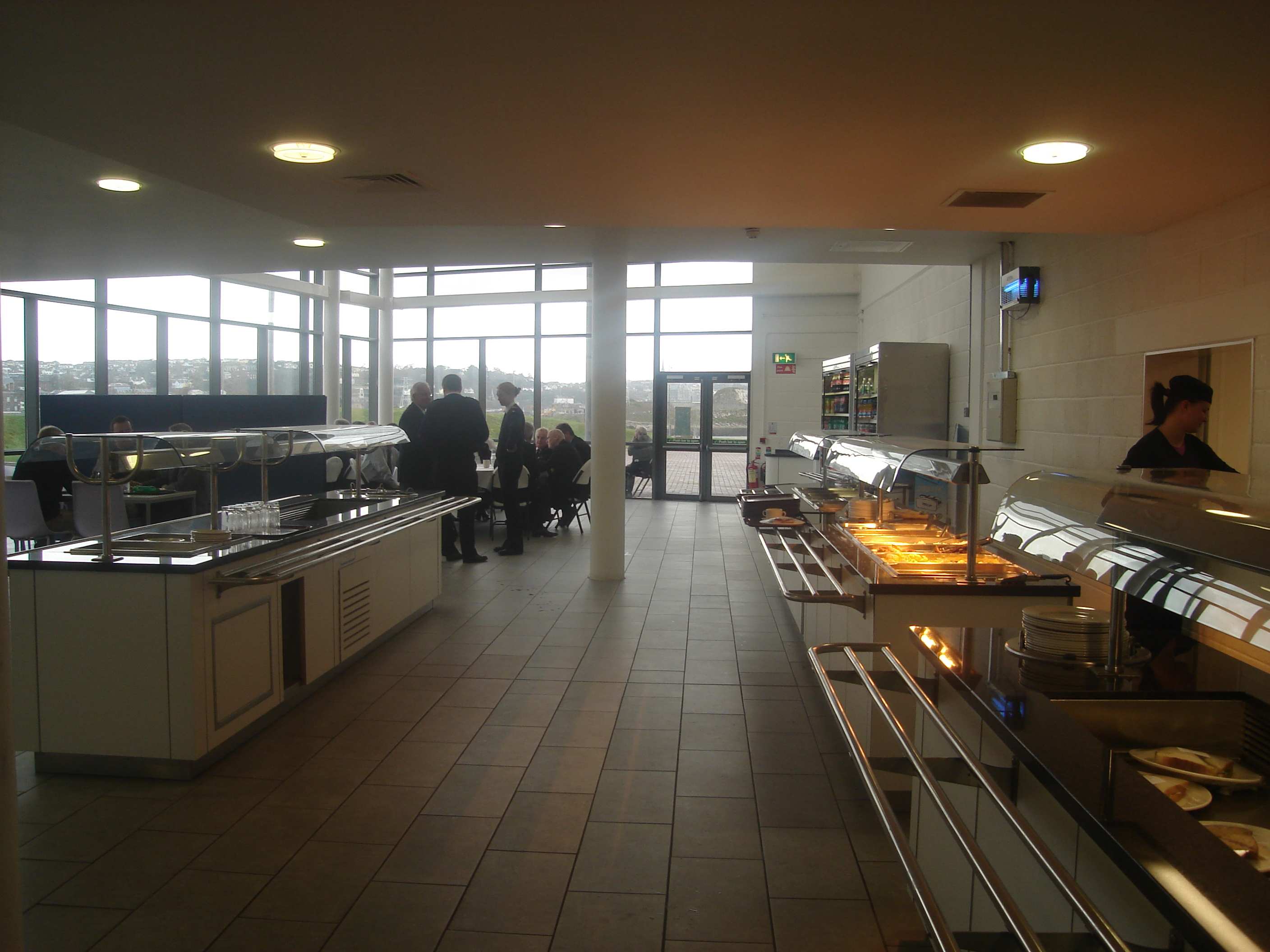 14


The excellent dining complex (serving excellent T-Bone Steaks)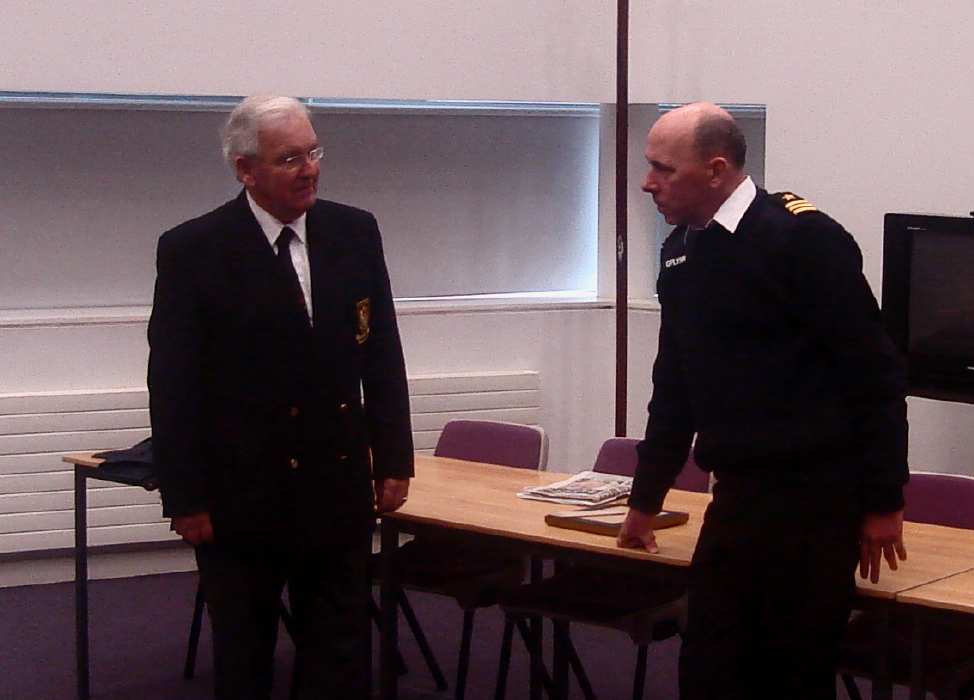 15


Lt. Malachi O'Gallagher (NS) Retd. Vice Chairman of the Naval Association thanking Cmdr. O'Flynn for the tour.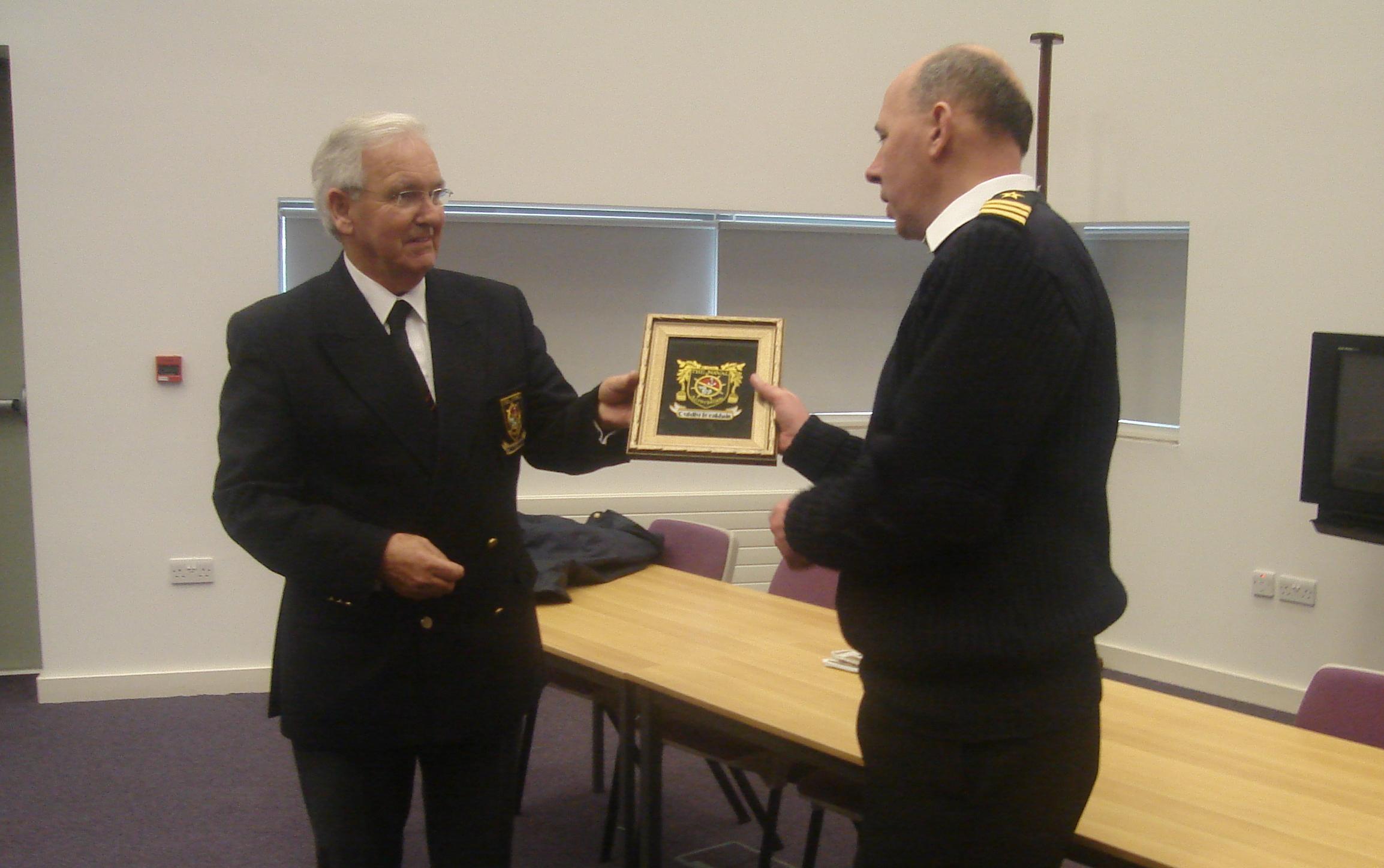 16


Malachi O'Gallagher gives a small token of our appreciation to Cmdr.O'Flynn