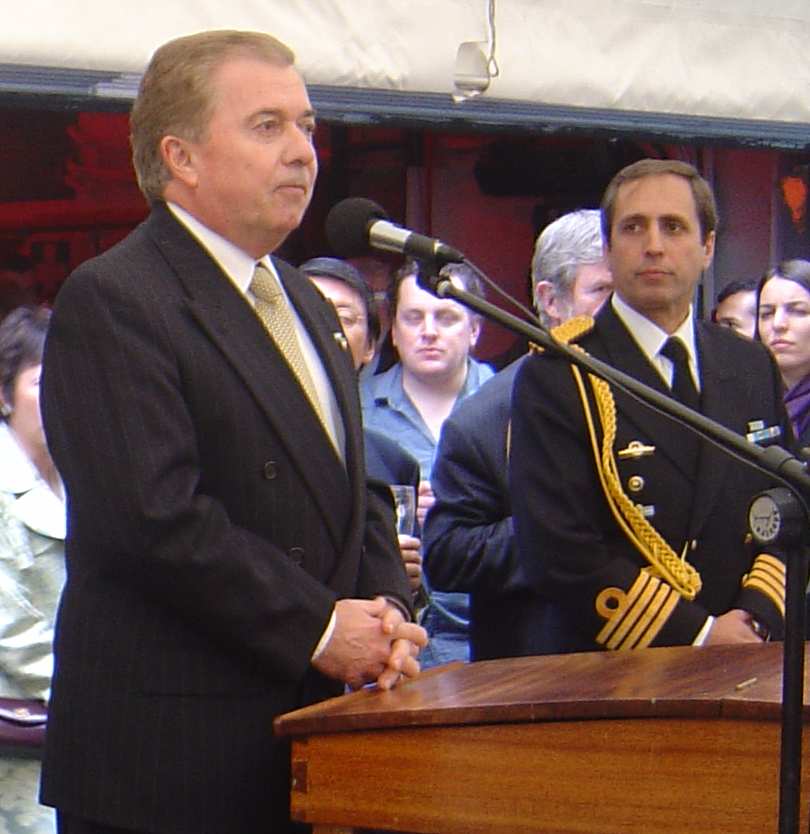 Ambassdor Marcelo Huergo
" I am delighted to host the beginning of the celebrations for the "Year of Admiral Brown", which you all know was the founder of the Argentine Navy. His Statue has been brought from Argentina by this Ship following her visit to Buenos Aires." I personally want to thank Commander Mellet for his presence in Argentina. The Ship did a wonderful Humanitarian job in their trip down to Buenos Aires and other countries of South America. We are very happy that you could visit our country and bring back with you the statue of Admiral Brown which shortly will stand here in the docklands as a monument. Argentina and Ireland has been friends for many many years and Argentina was the second Country after the United States to recognise the Irish Independence. Argentina was the first country to appoint an Ambassador to the President of Ireland in 1947. We have a large community of Irish decent which we are proud of. The 3rd and 4th generation of over 400,000 is the largest Irish descendant community in a non English speaking country in the world and we are very proud of that. This evening is a show of our close relations and our close links and we very happy that you are all here to participate. I would like to ask Commodore Lynch now to say a few words. I would like to thank you all for being here."

For Commodore Lynch's Speech Click ..Here..