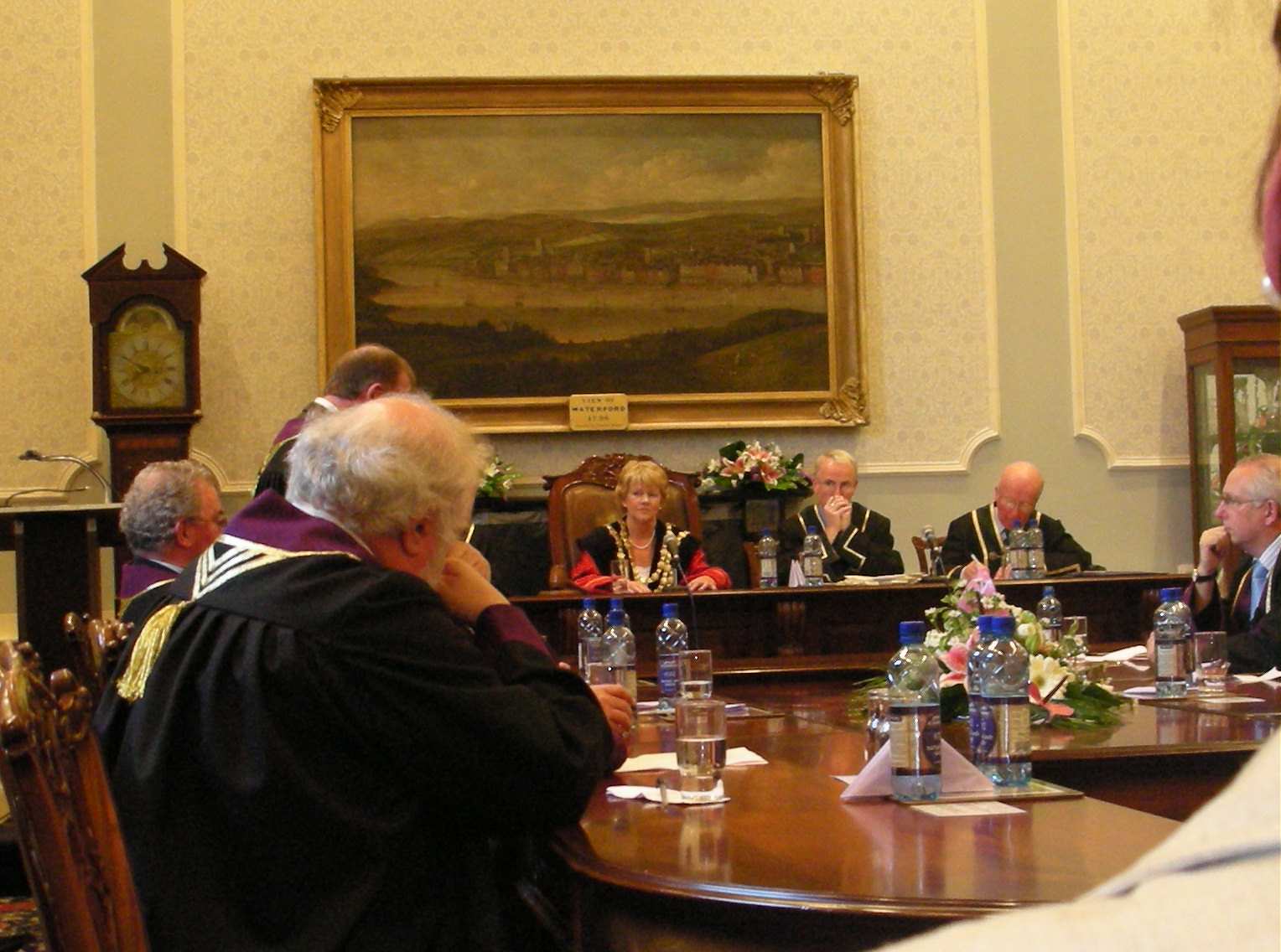 Mary O'Halloran (wife of Tony O'Halloran the ex-chairman of the Waterford Branch of the Naval Association) was elected the first Lady Mayor of Waterford City, at a meeting of the City Council. The ceremony and Inauguration was watched by relatives and friends and invited members the Dublin and Waterford Naval Associations. Mary was elected by an unanimous vote of the City Councillors.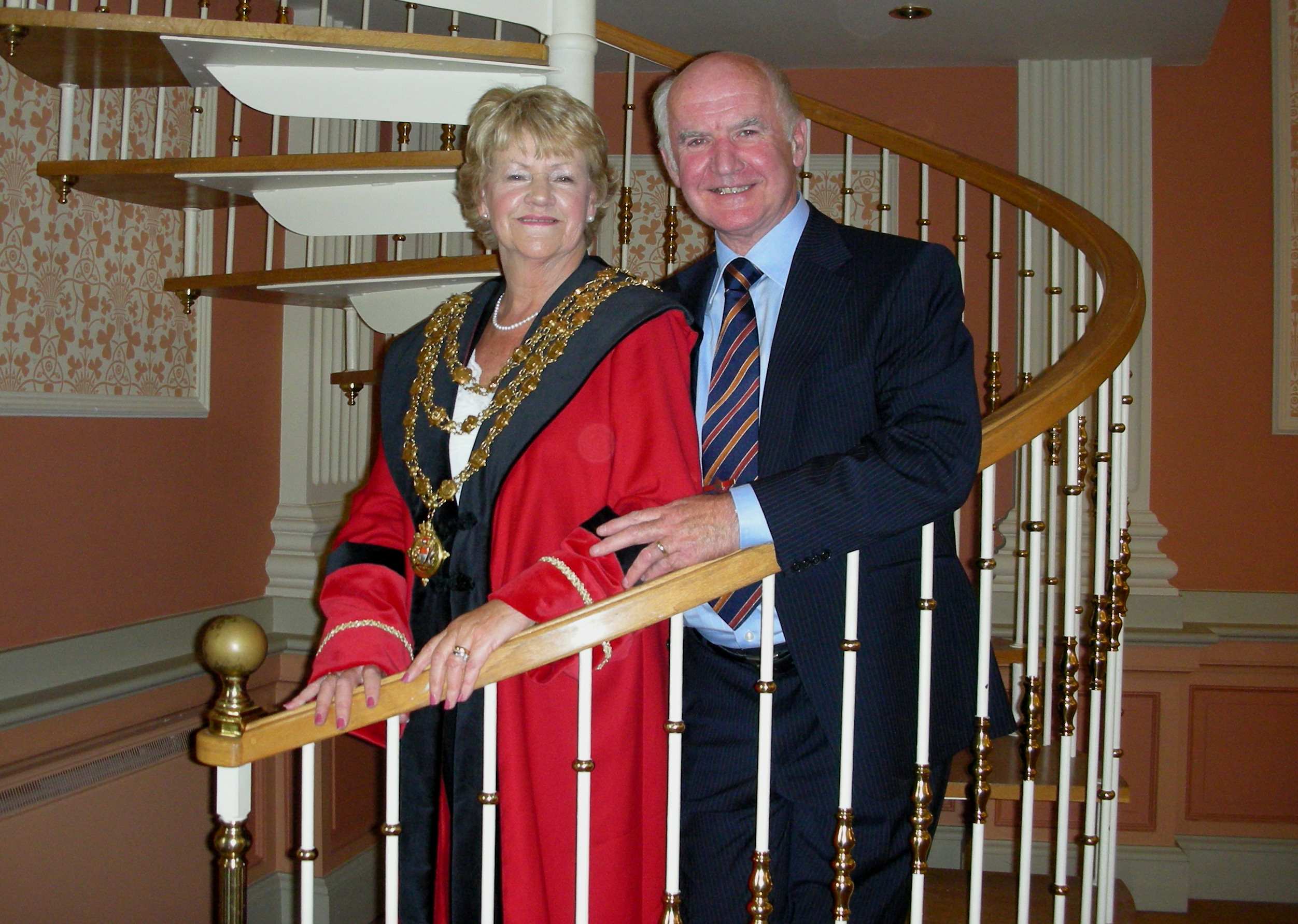 Mary (a school secretary) has been involved in politics for nearly thirty years and served on numerous committees to further the development plans for Waterford City. She was the instigator in implementing the Water Rescue and safety for Waterford. her Husband Tony is also very much involved with the River rescue. Tony a member of the Waterford Naval Association has maintained his involvement with the Naval Association despite the added tasks of running his own successful communications business, involving himself with Mary's political career, and involved in establishing the river rescue.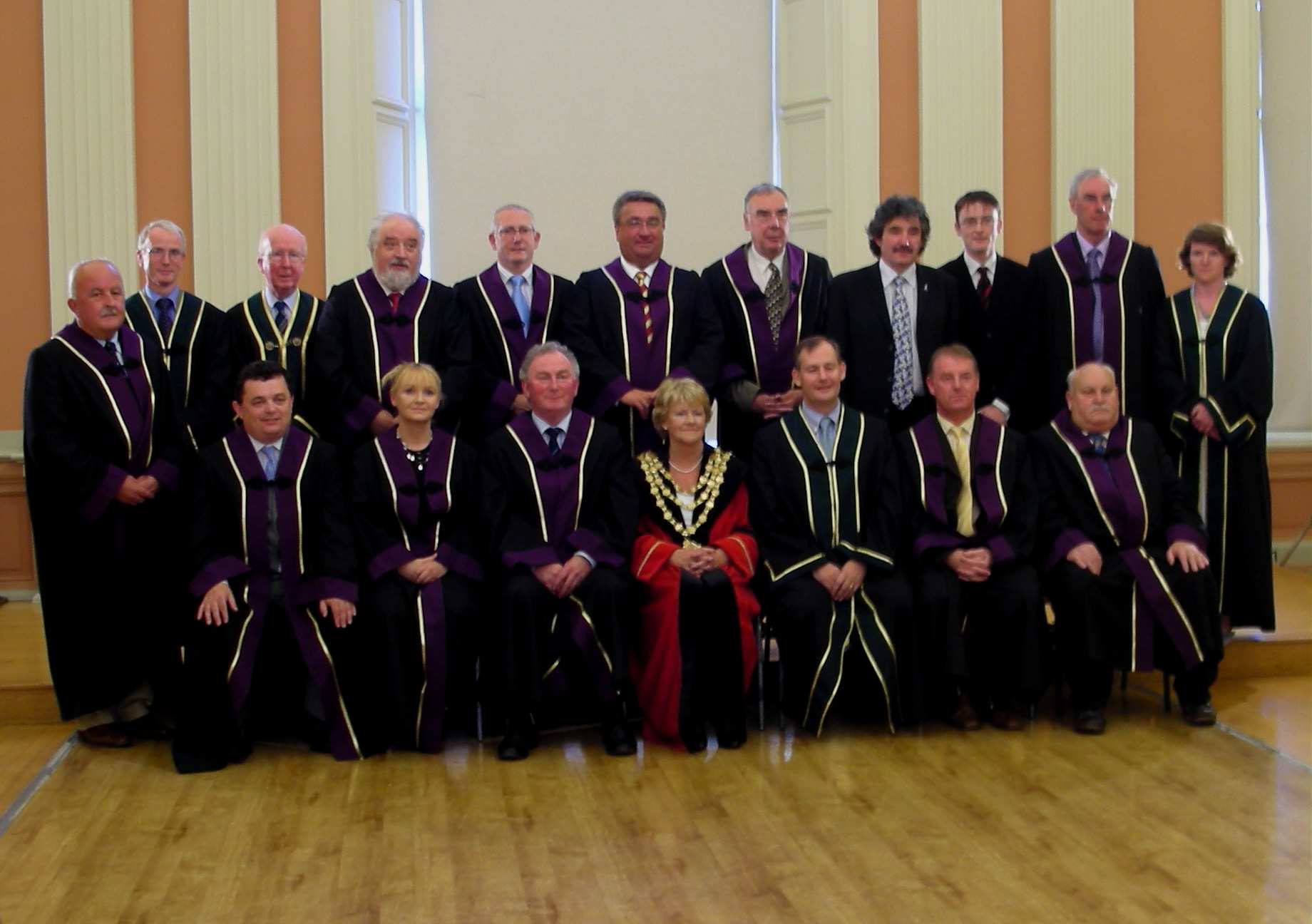 The Naval Association would like to congratulate Mary on attaining the higest office in Waterford City and we wish her every success in her task ahead. Mary has the added good fortune to have her husband Tony by her side. We all know how capable Tony is in organising and helping in every way possible in a very efficient manor.