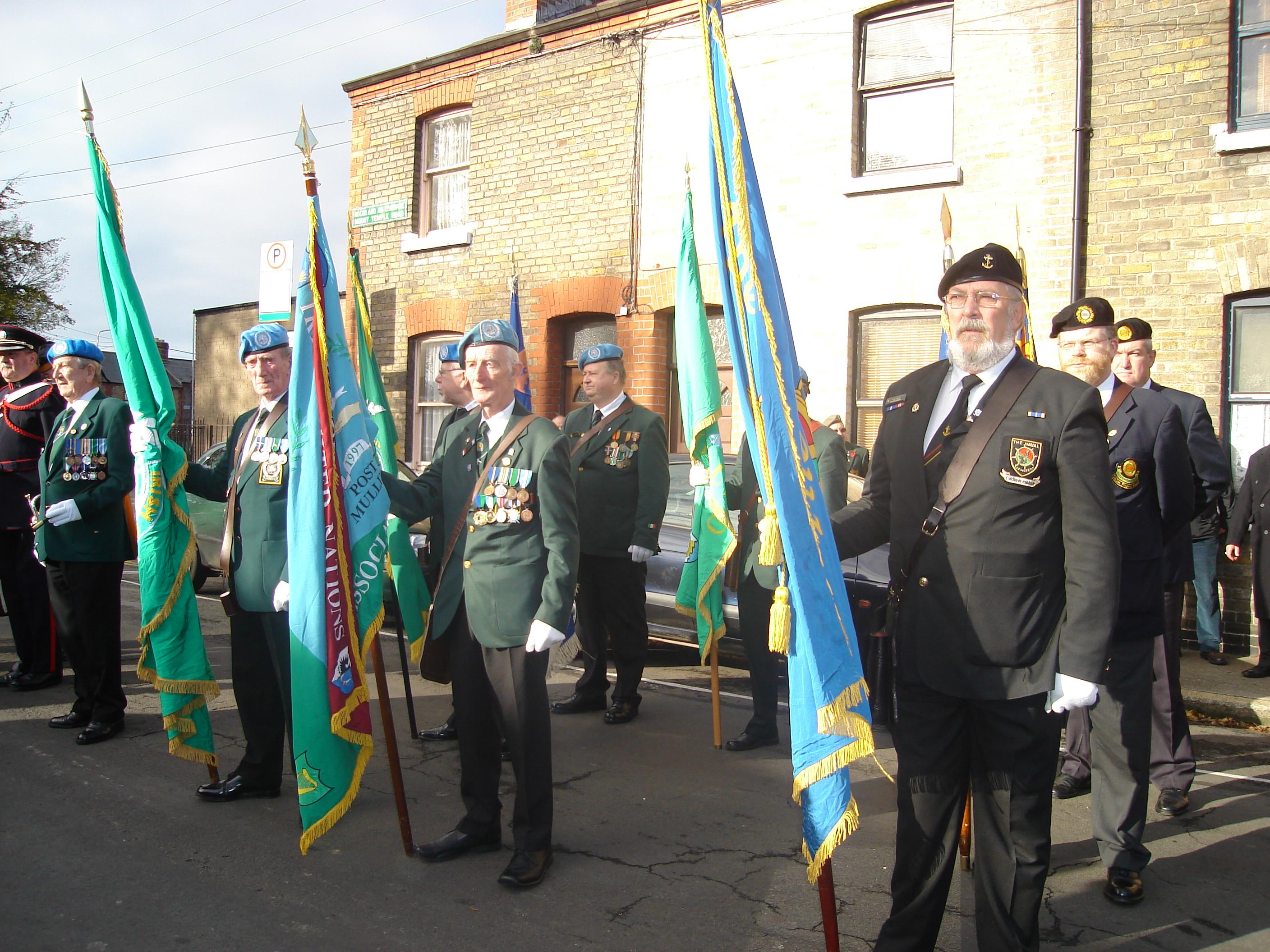 The ceremony was held to commemorate the 89 lives of the Irish Defence Forces, An Garda Siochan, and Civilian Personnel, who lost their lives while serving with the UN Forces overseas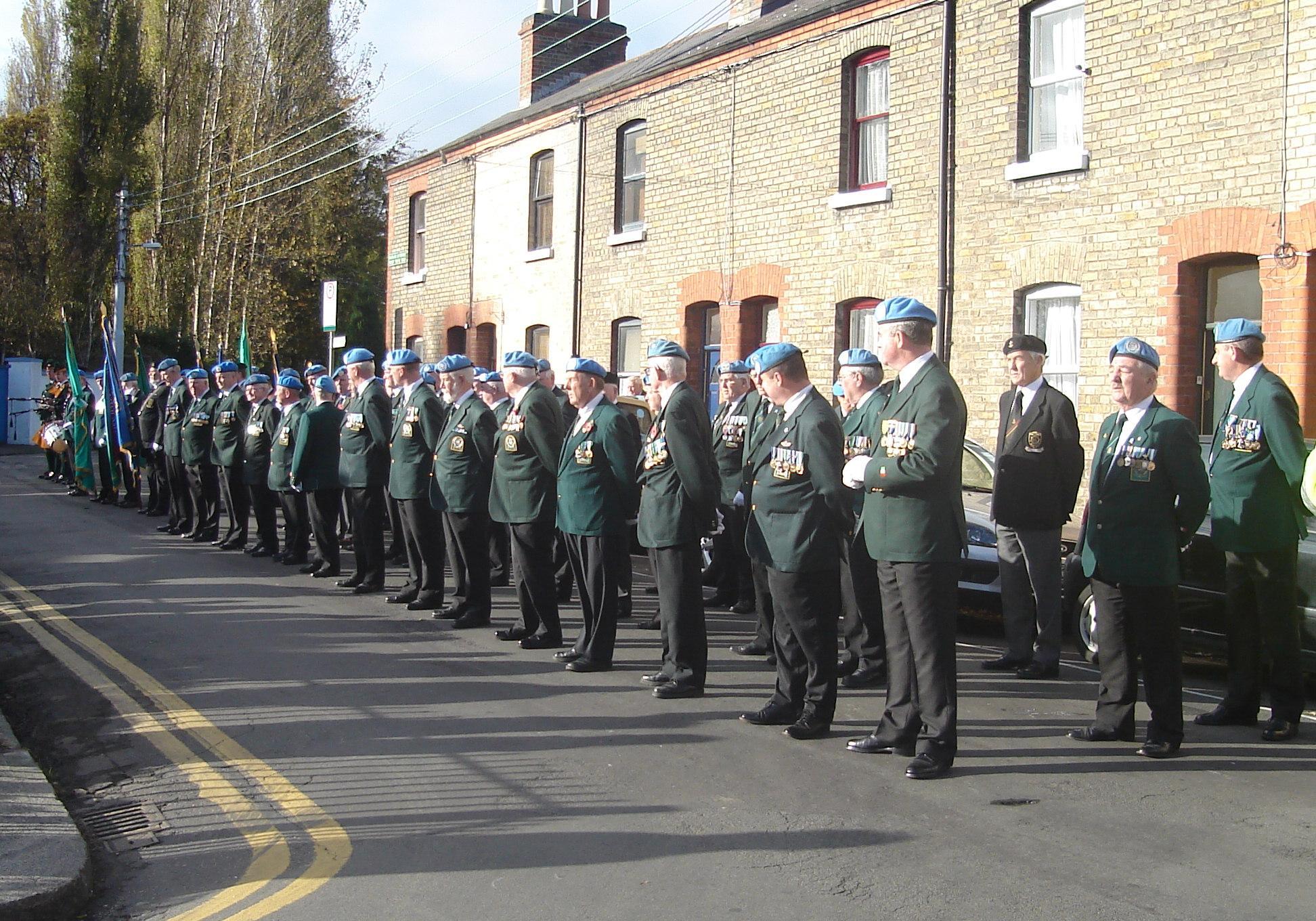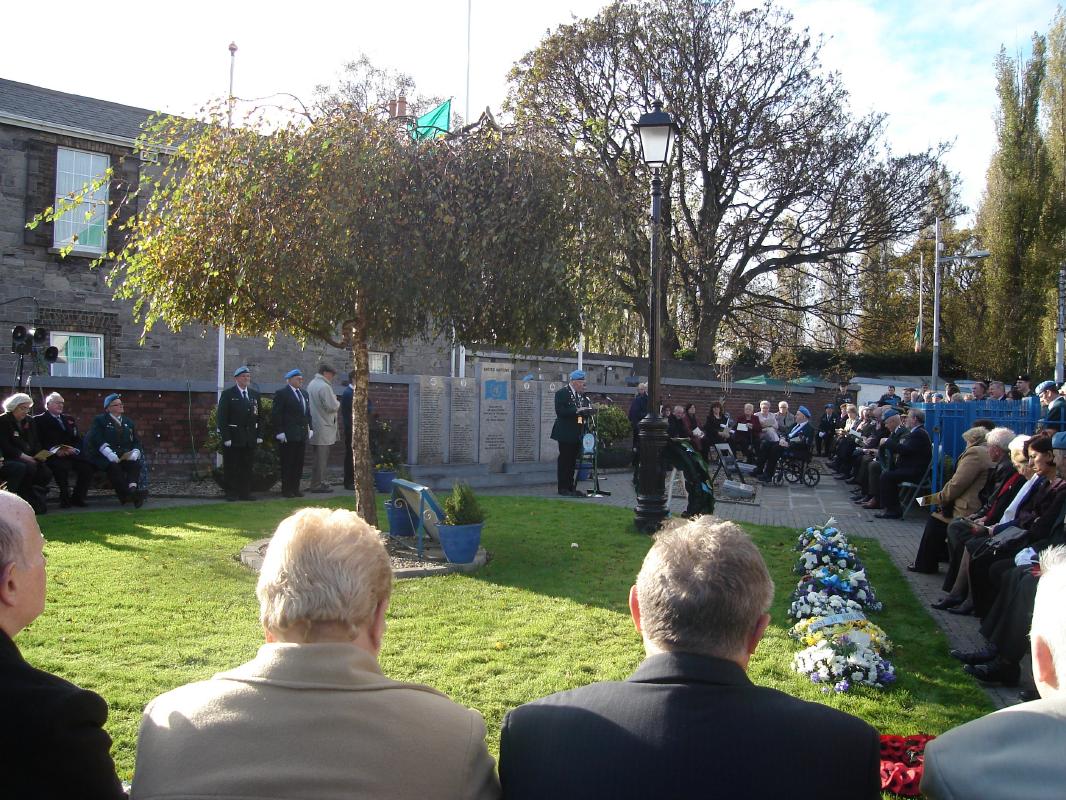 The Chairman of the I.U.N.V.A. Mr.Mick Butler welcomed the distinguished guests in attendance. The Lord Mayor of Dublin Cllr.Paddy Bourke, The Chief of Staff Lt. Gen. Dermot Earley. The GOC 2/E Bde. Gen Denis Murphy the Officers of the Defence Forces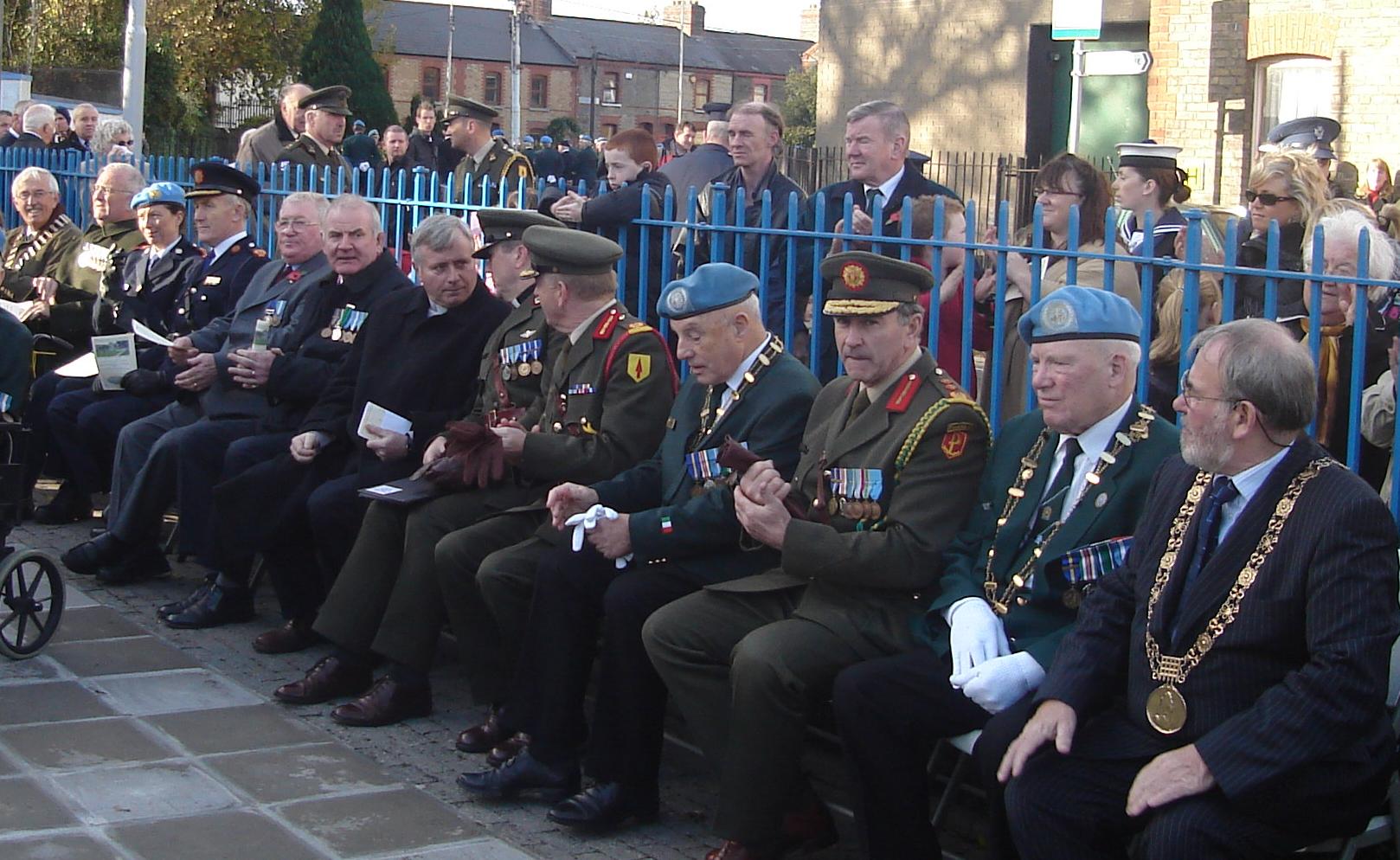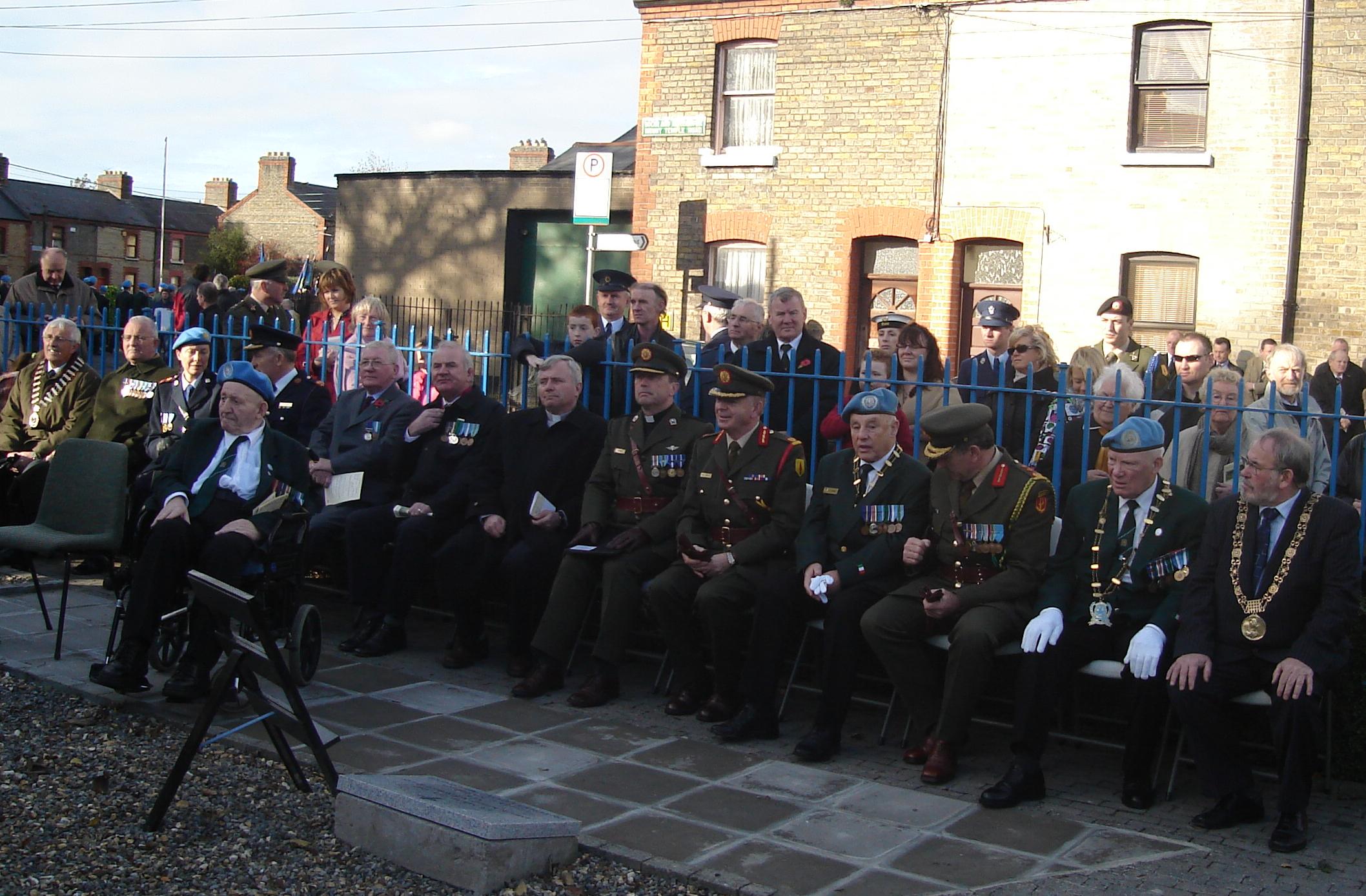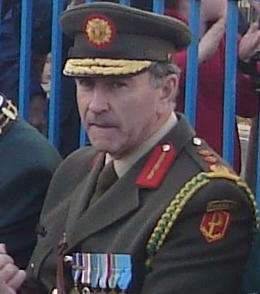 The Chief of Staff of the Defence Forces Lt.Gen.Dermot Earley praised the excellent service of Irish Personnel who served overseas on Peace Keeping Service and the sad loss of the 89 lifes commemorated on the Monument here at the Memorial Garden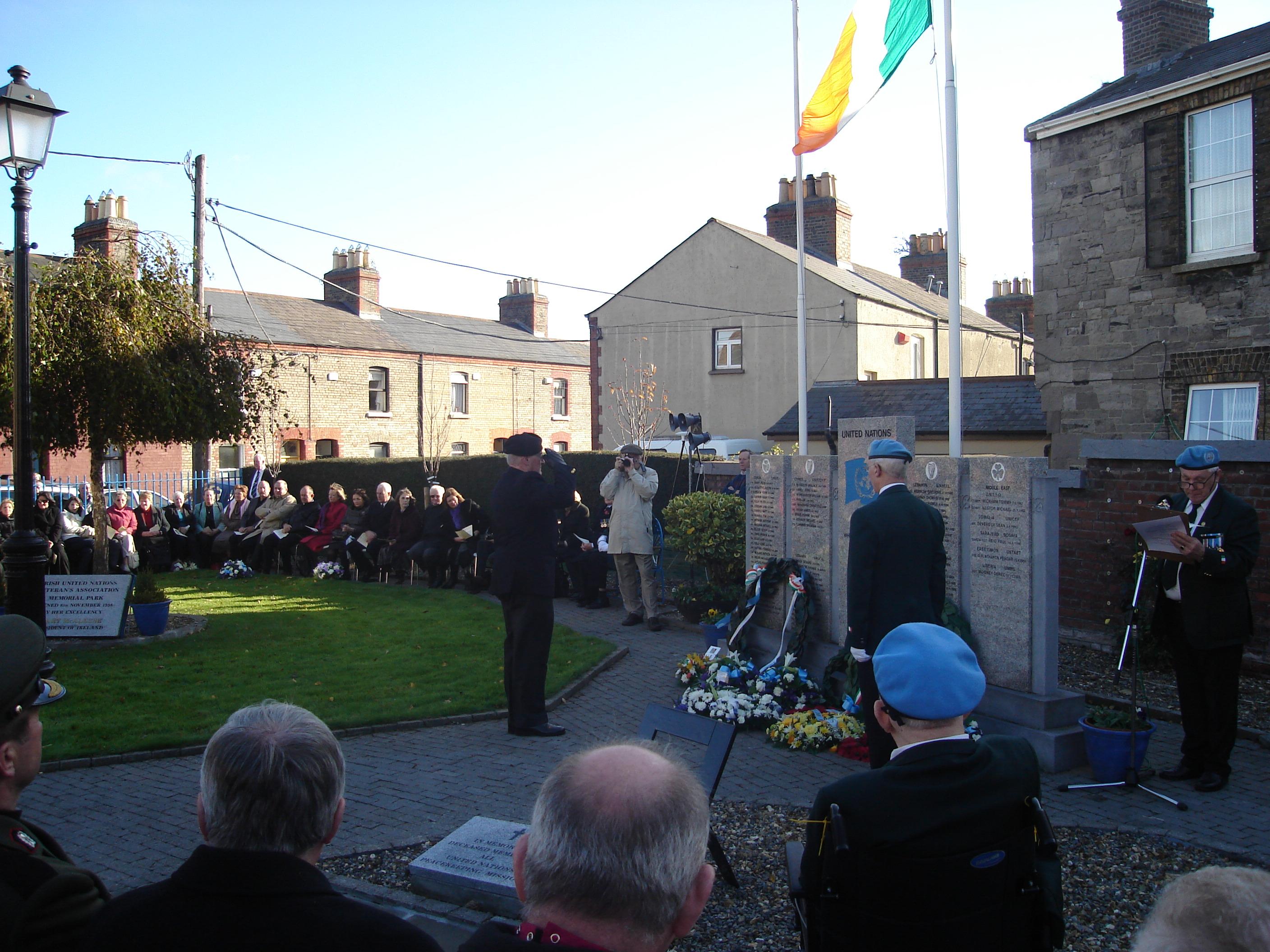 The Irish Naval Association was represented by their President Mr.Paddy O'Byrne.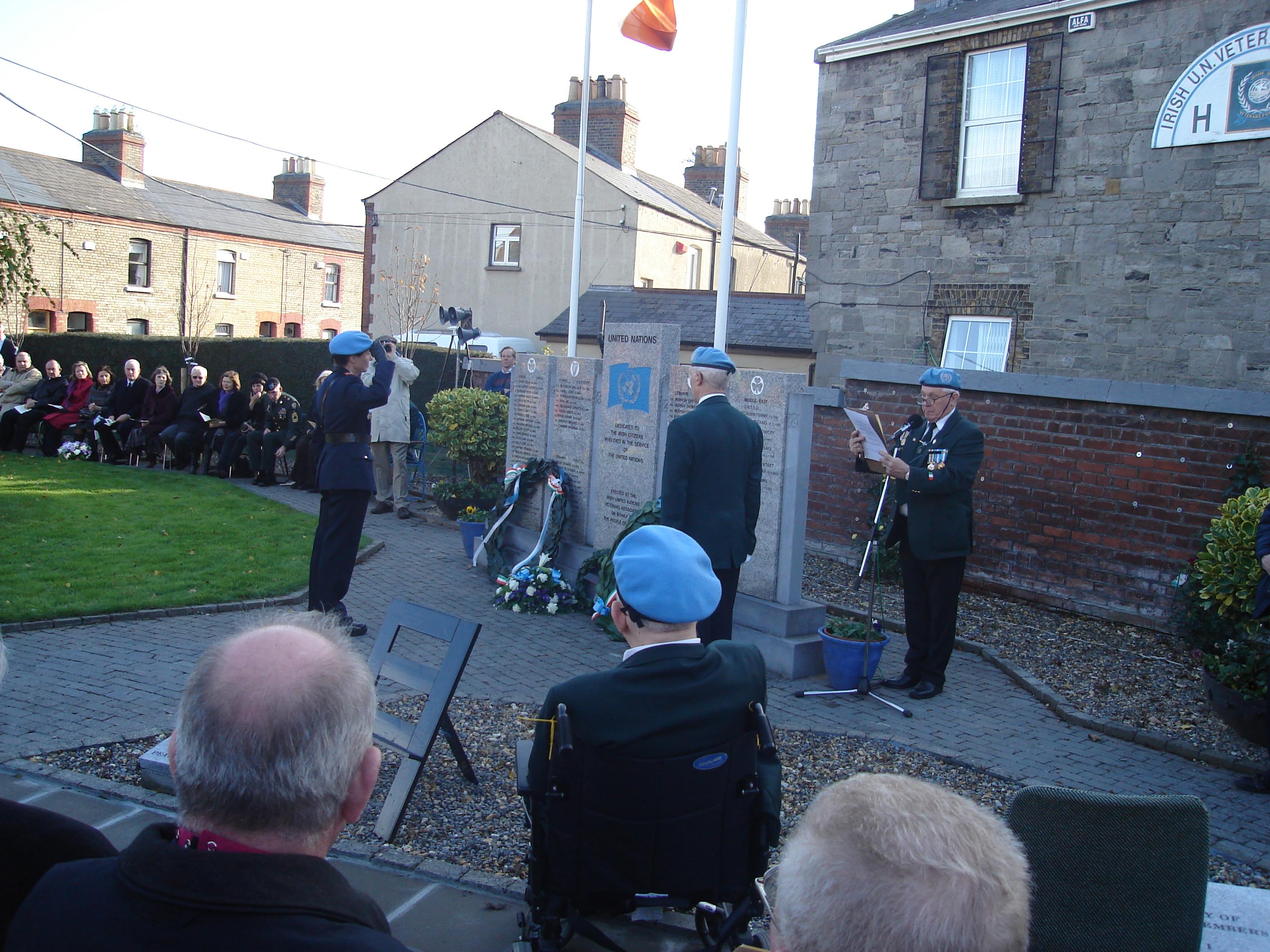 An Garda Siochana was represented by Superintendant Maura Lernihan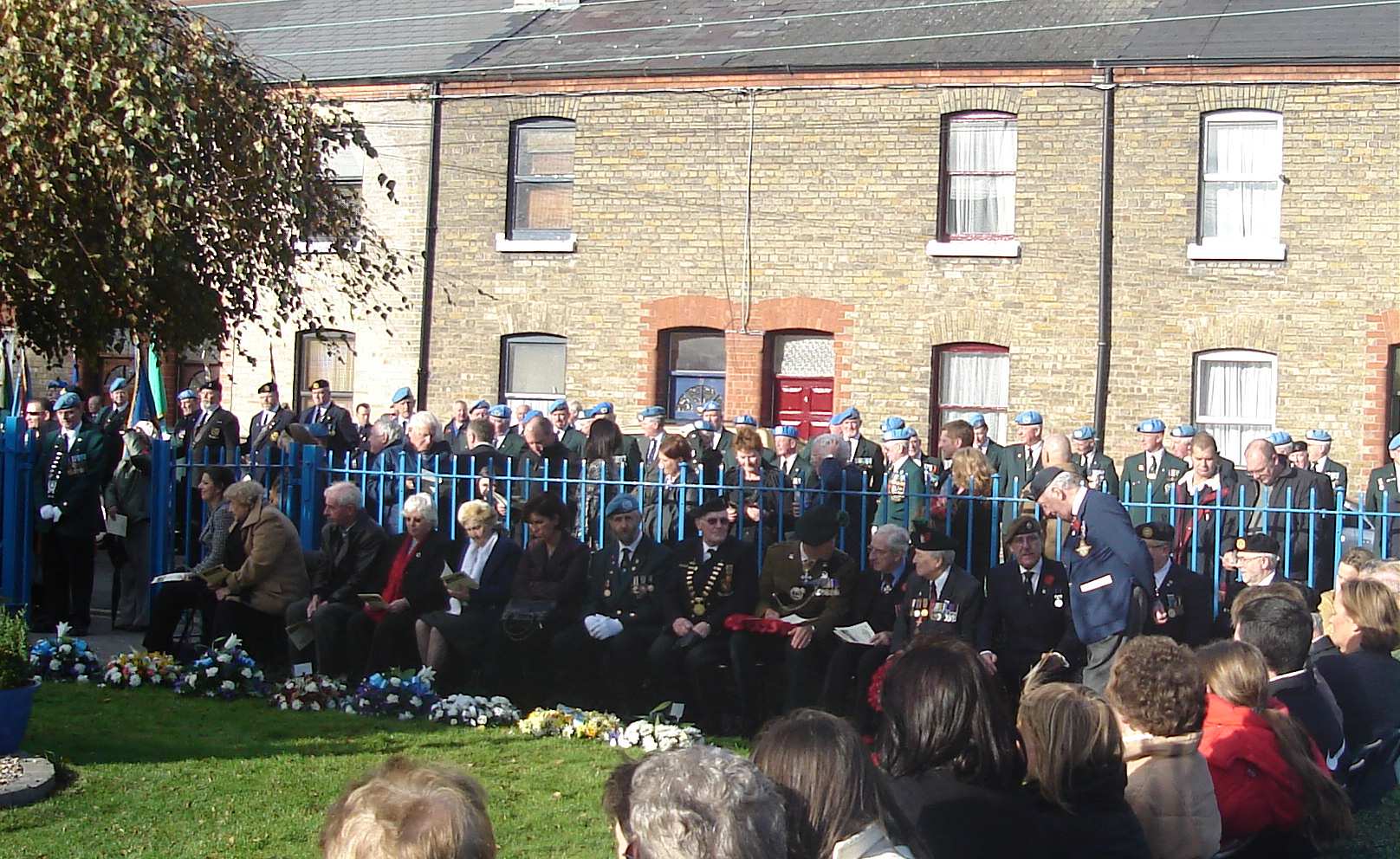 Also in attendance was representatives from I.U.N.V.A. Post from around the country. Members of O.N.E.T, The Irish Naval Association, PDFORRA, RACO, ANSAC, ARCO and Officers Club McKee Barracks.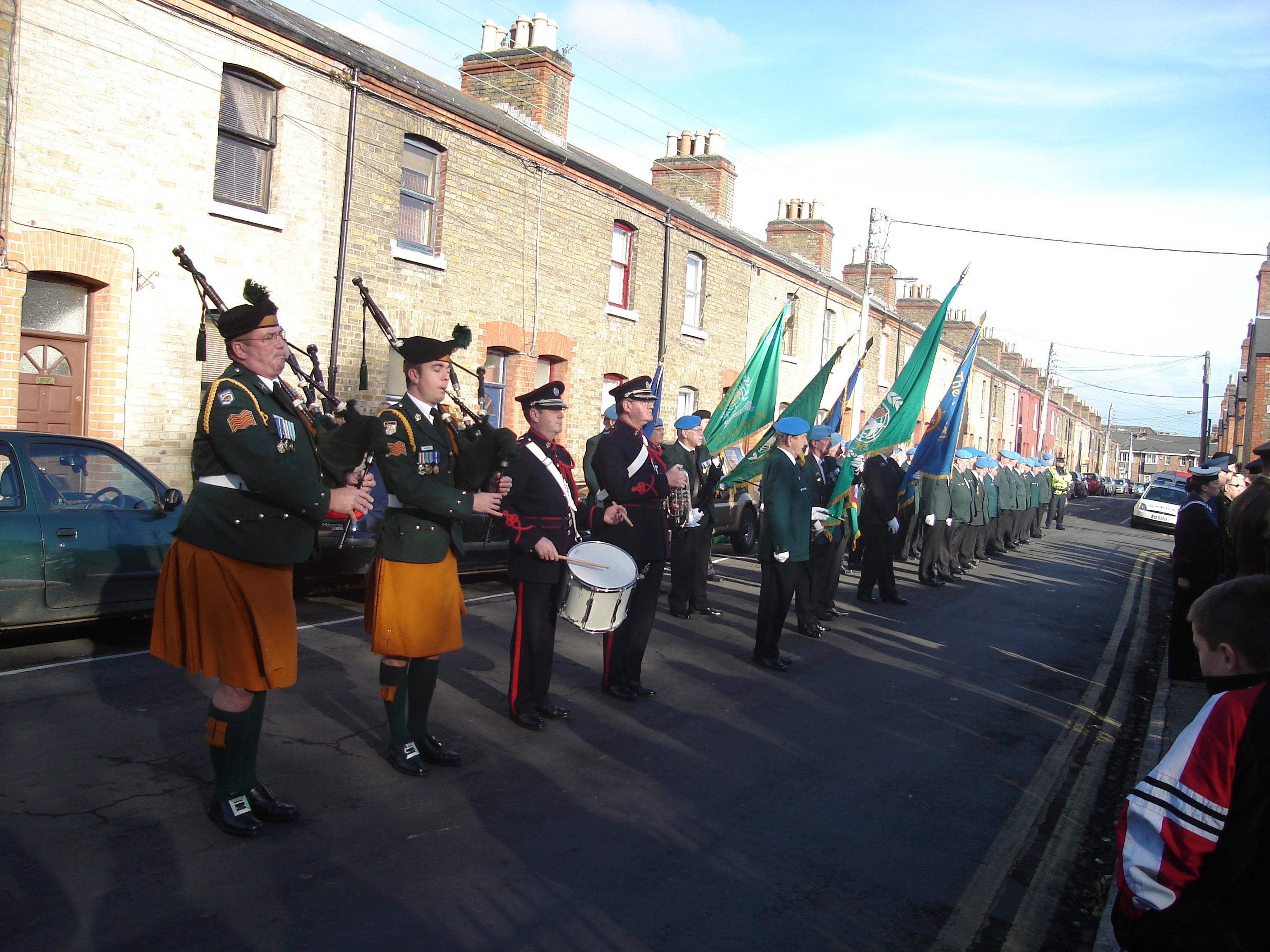 Following Prayers by Monsignor Eoin Thynne Defence Forces Chaplain and Very Rev.John Marsden Dean of Kildare, Wreaths were laid. Amongst the wreaths laid was the Lord Mayor of Dublin (on behalf of Dublin City), The US Ass.Military Attache, The French Embassy, The Irish United Nations Association, The Royal British legion (R.o.I), The Irish Guards Association, The Combined Irish Regiments (Liverpool), The Royal Airforce and The Royal Naval Association.