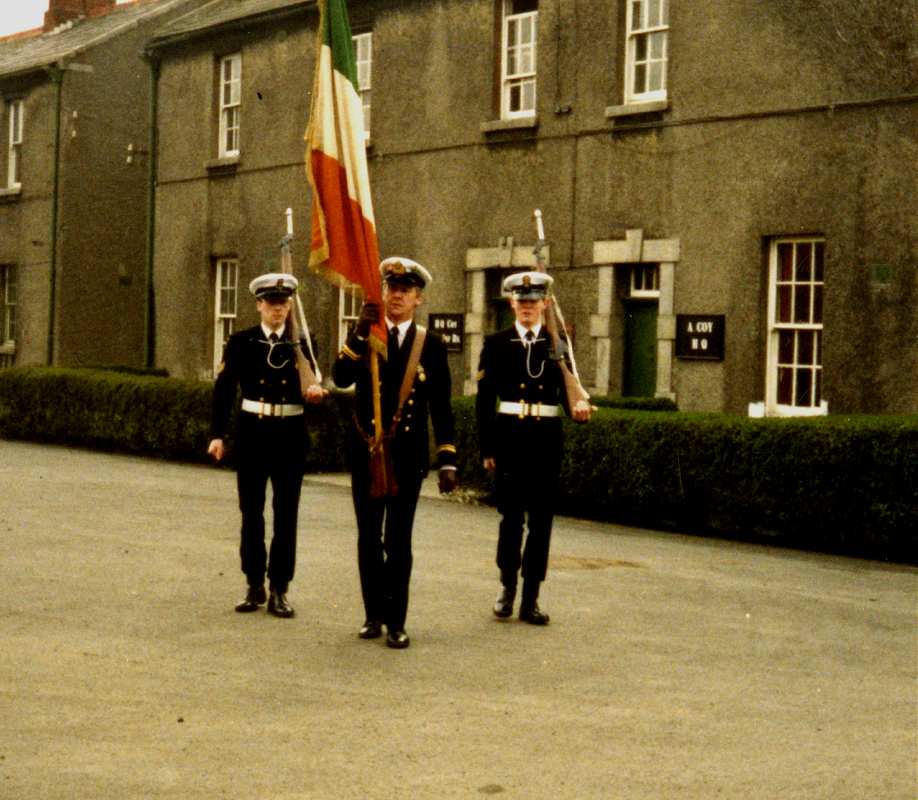 1

Lt.Matt Comiskey Officer in charge of Colour Party.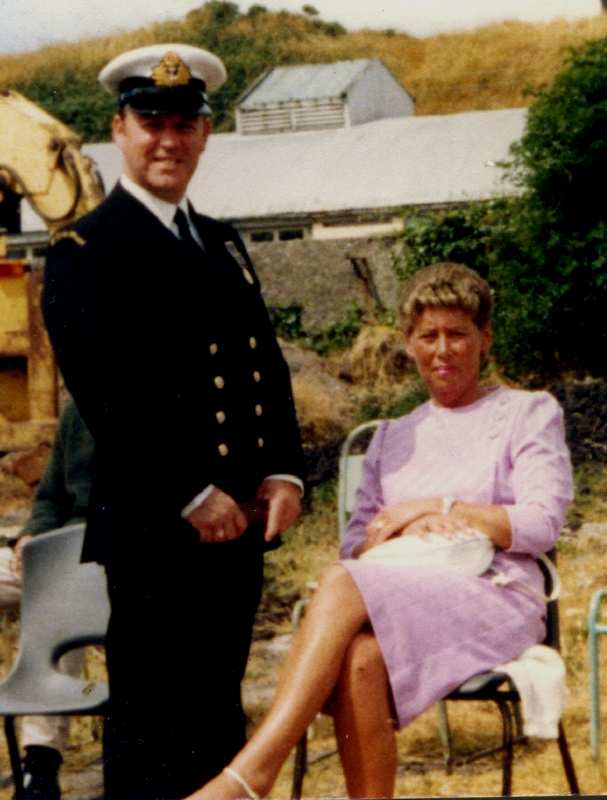 2

Terry and Margaret Cummins prior to his commissioning ceremony July 1983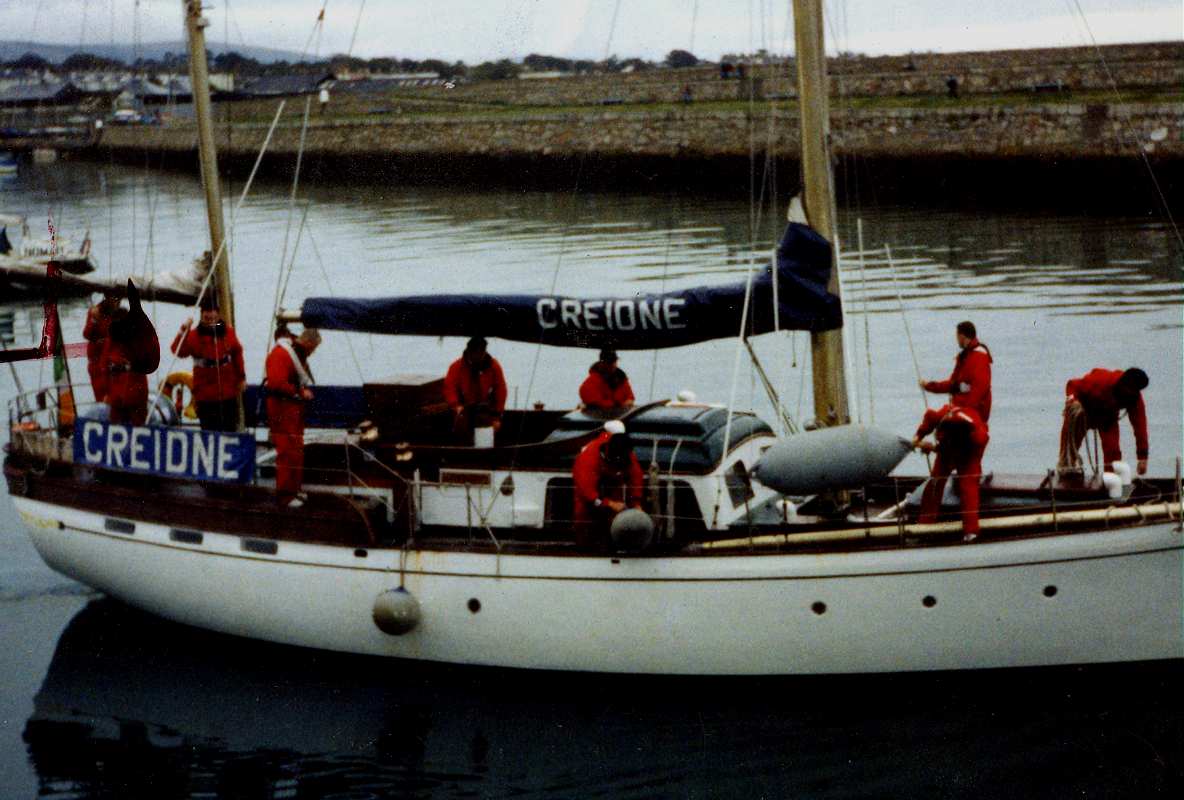 3

STY Creidne and Crew leaving Dun Laoghaire for Isle of Man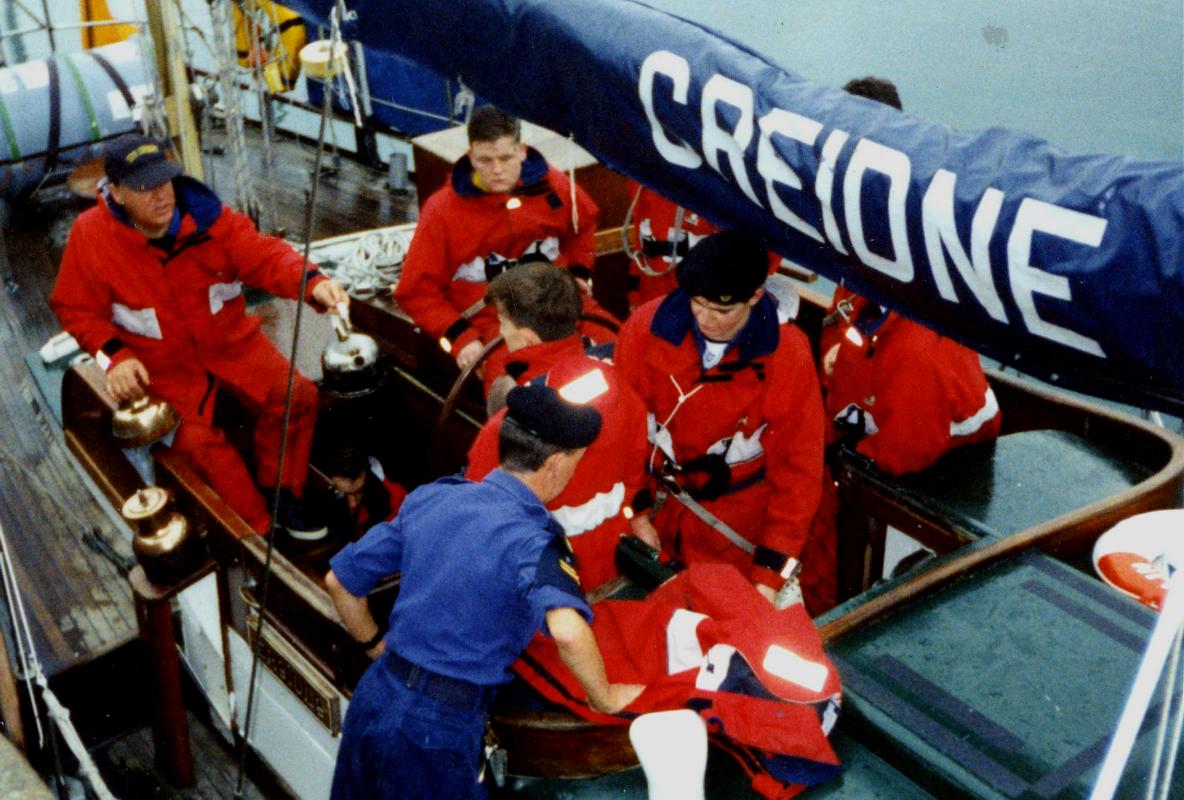 4

Lt.Terry Cummins (Left) and P/O Mick Johnson (Back to Camera) alongside Dun Laoghaire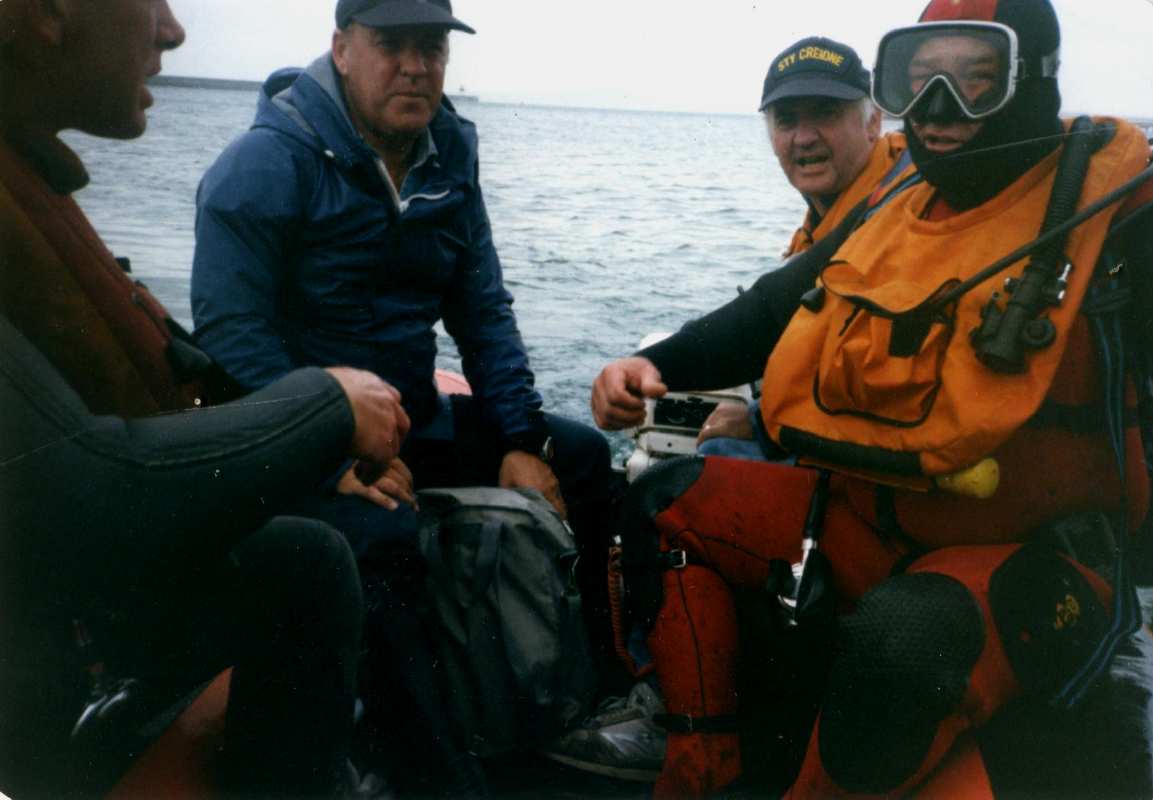 5

Lt.Terry Cummins, CPO Tony O'Halloran, and P/O Derek O'Rourke (Diver)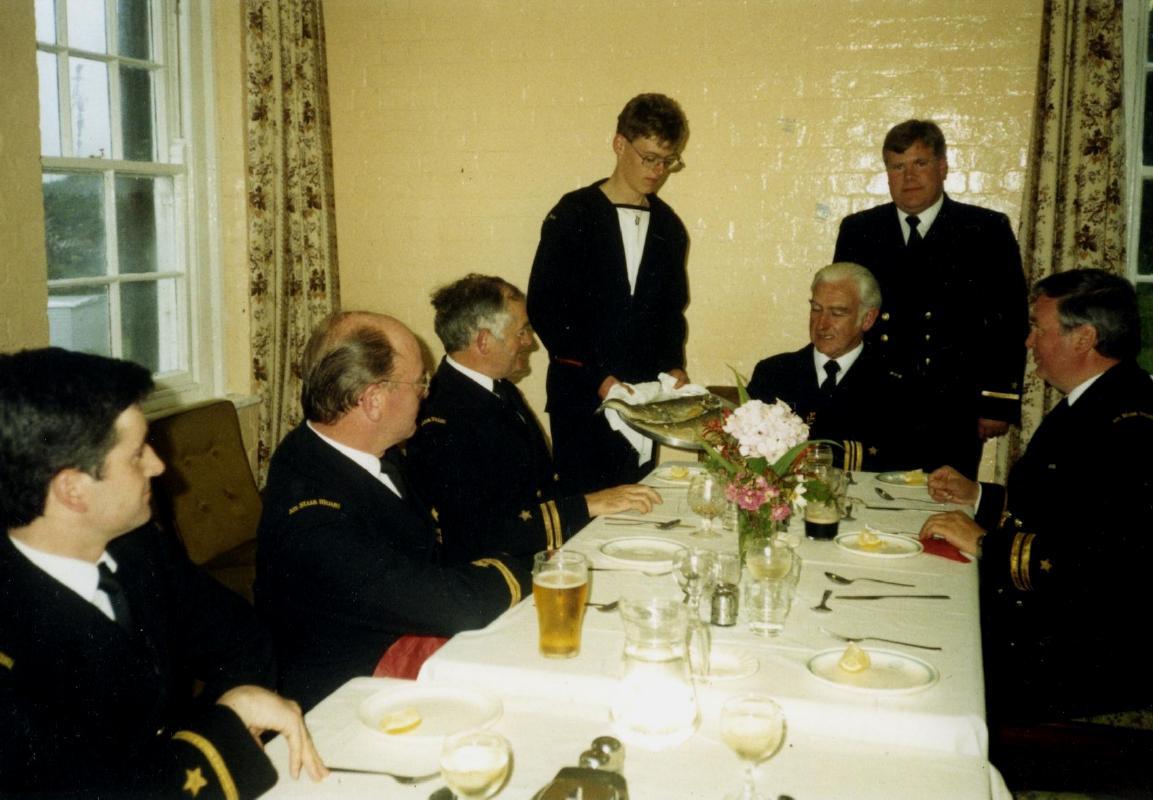 6

L/R Ens.Jimmy Fennell, Lt.John Keohan, Lt.Gerry Kennedy, ? , Lt.Cdr Eric Clarke, Ens..Mick Brophy (Standing) Lt.Albert Farrell.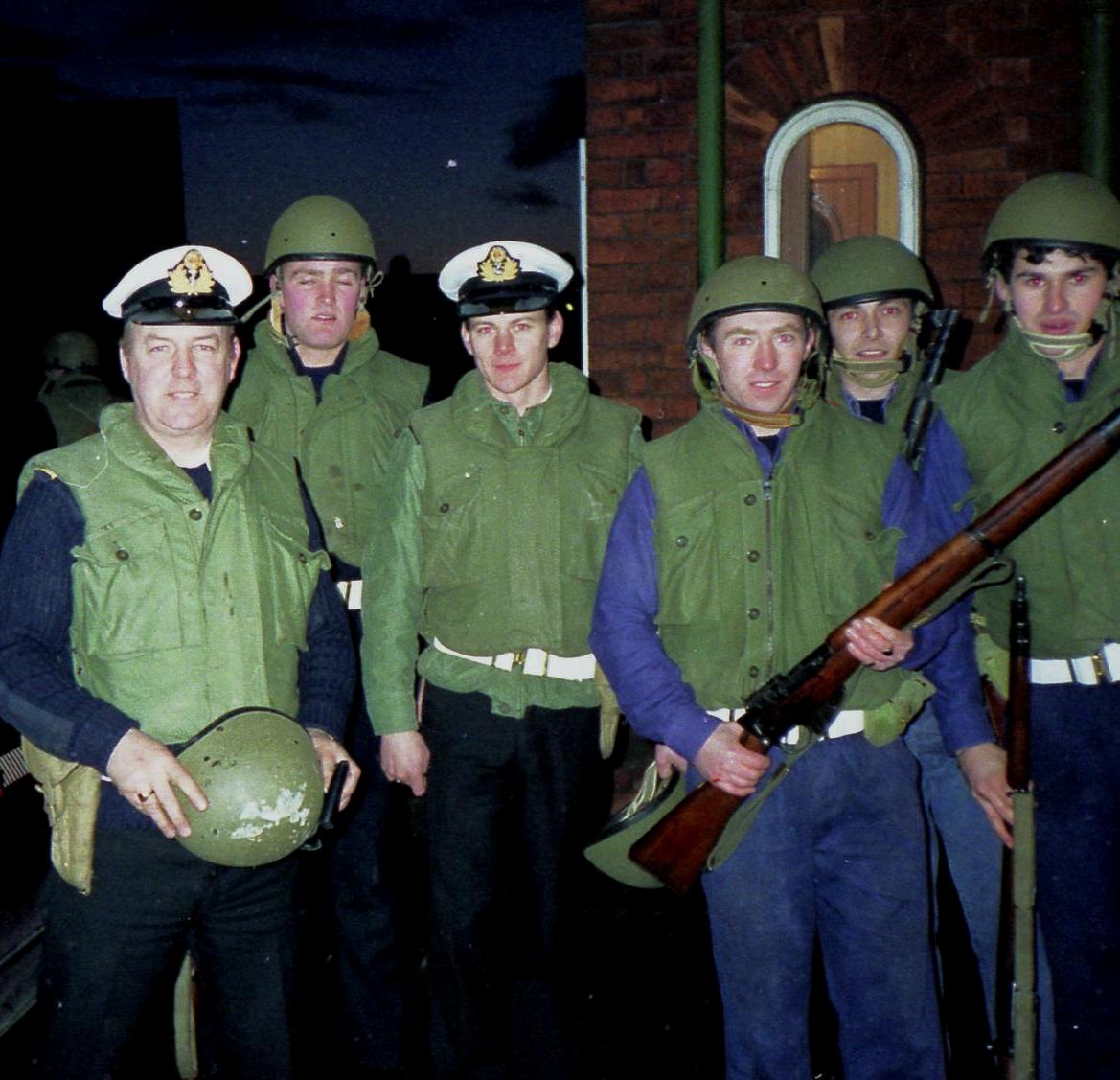 7

Guard Duty at Ringsend Power Station
L/R Lt.Terry Cummins, ?, Ens.Stephen Murphy, ?, Declan Lee, Cahir O'Byrne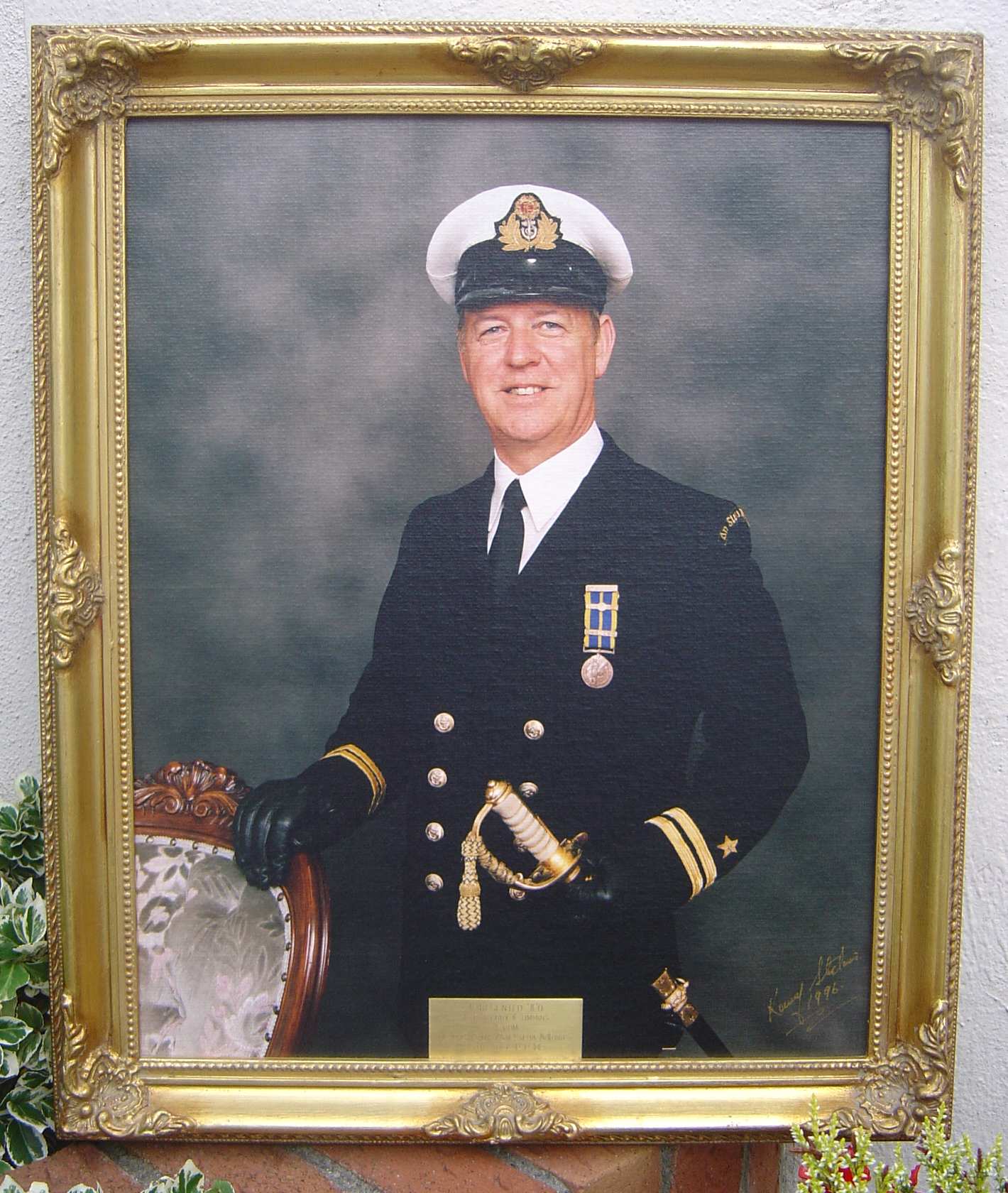 8

Lt. Terry Cummins
(picture presented by No.2 Coy An Slua Muiri July 1996)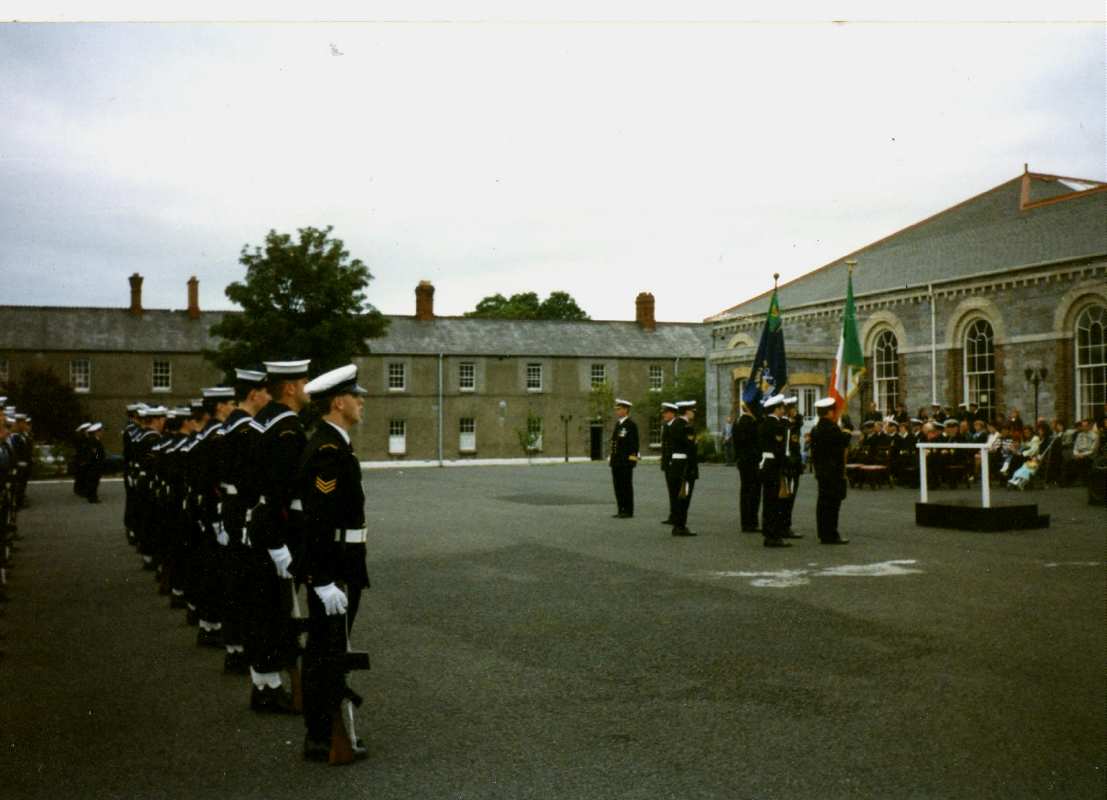 9

Stand down Parade for Lt.Terry Cummins Cathal Brugha Barracks July 1996