Our 8 Shannon Cruisers September 8th 2007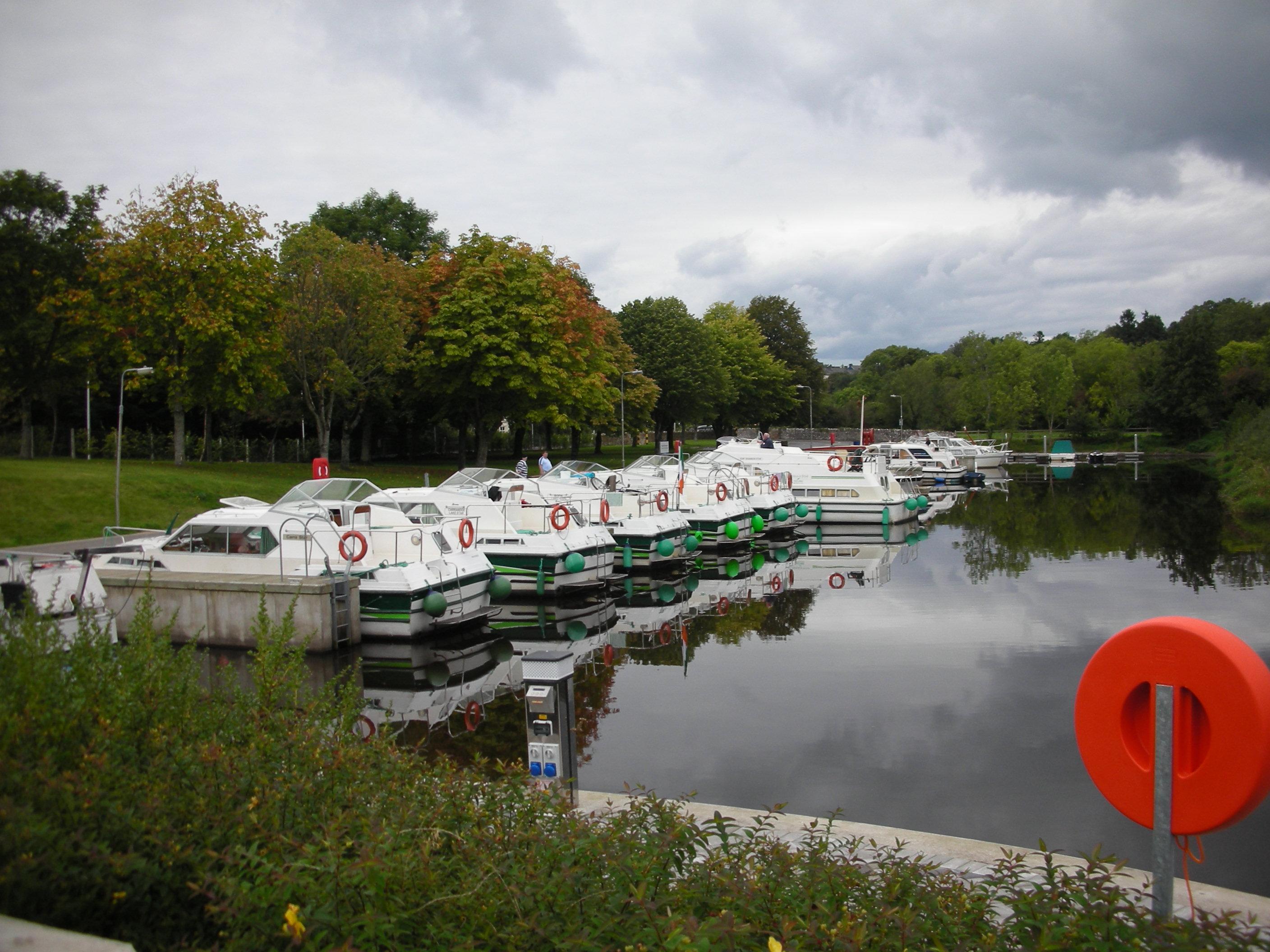 1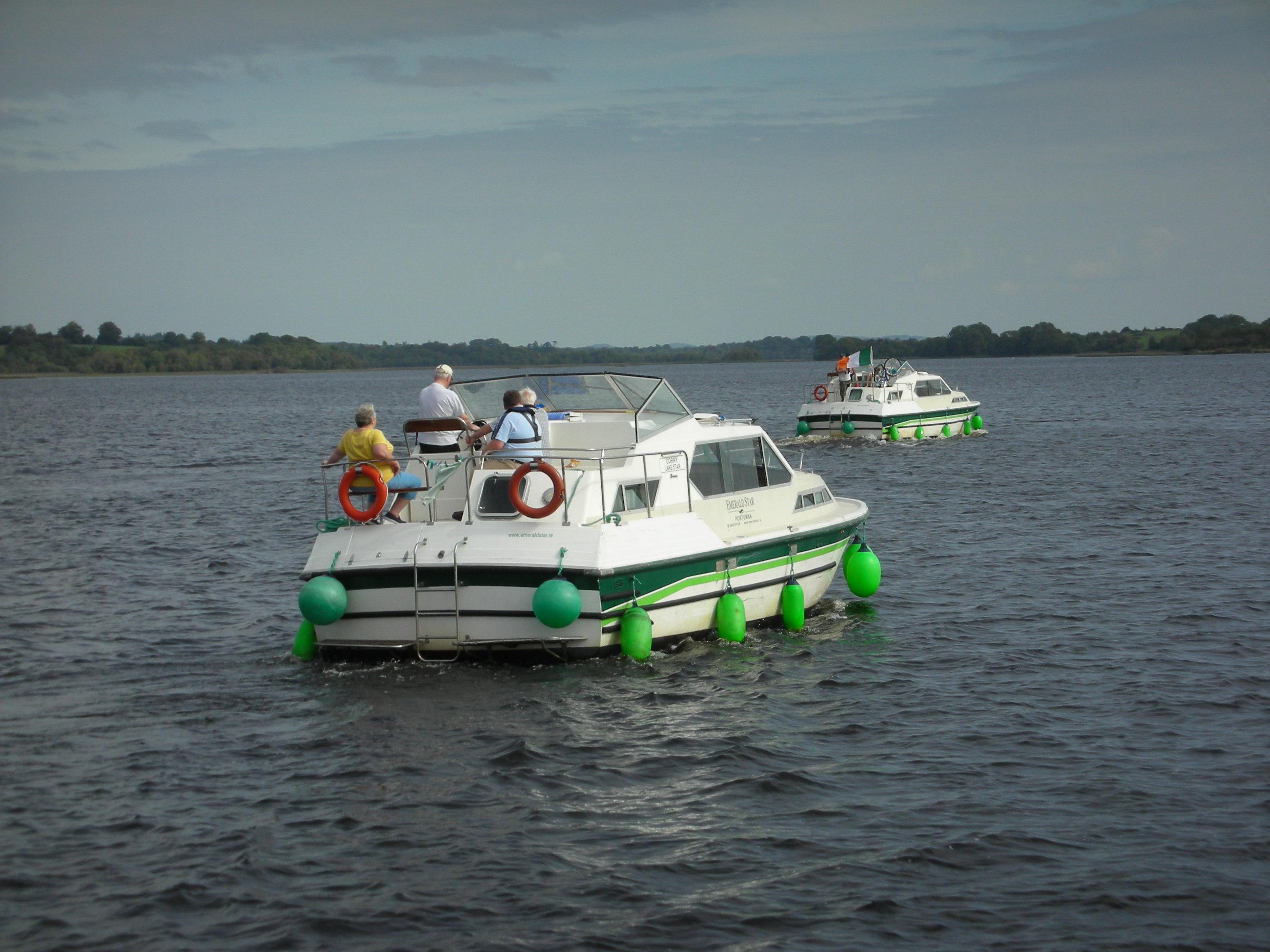 2
30 members of the Naval Association and 10 members of the George Crosbie Naval Branch of ONET took to the Waterways of the Shannon,on 8 Cruisers hired from Emerald Star at Portumna.Our first night's stay was across the river in Tyrellglass where there are 2 excellent pubs with very good food.
At midday Sunday we crossed the Bay and was met by Malachi O'Gallagher(Former Naval Service Lieutenant) in his speedboat.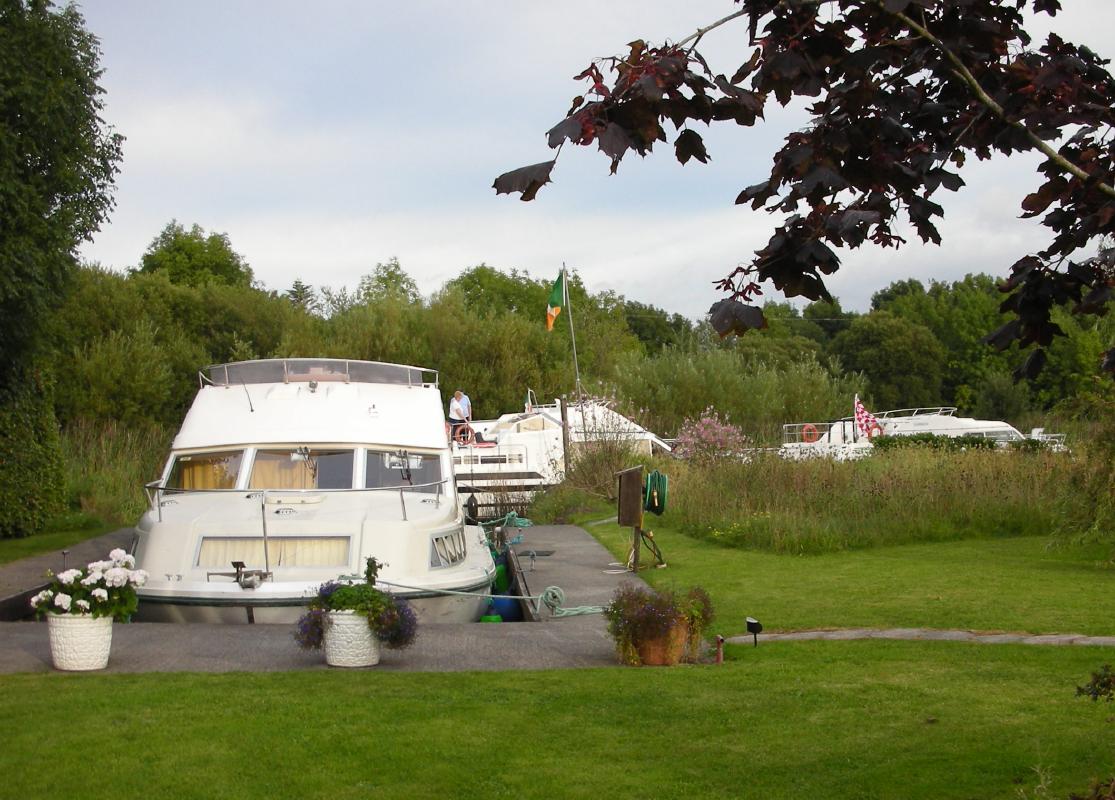 3
Moored alongside Malachi and Evelyn's Holiday Home
Malachi ensured a safe passage into the adjoining Harbours. Malachi had carefully planned where each cruiser was to moor depending on its size and numbers. Five 32ft cruisers were moored at Malachi's neighbour's Harbour while the remaining cruisers were moored at Malachi's.
Malachi guided the cruisers into the Harbour while his wife Evelyn as the Harbour Master checked the mooring. All cruisers moored and departed with no difficulty.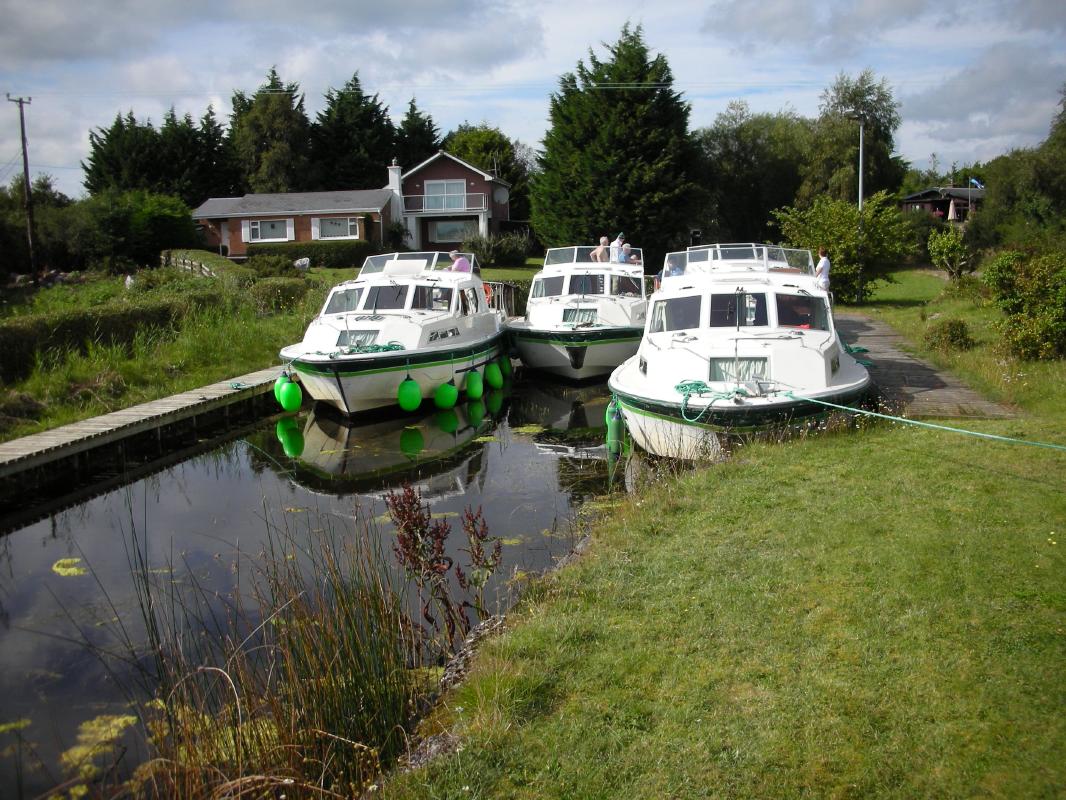 4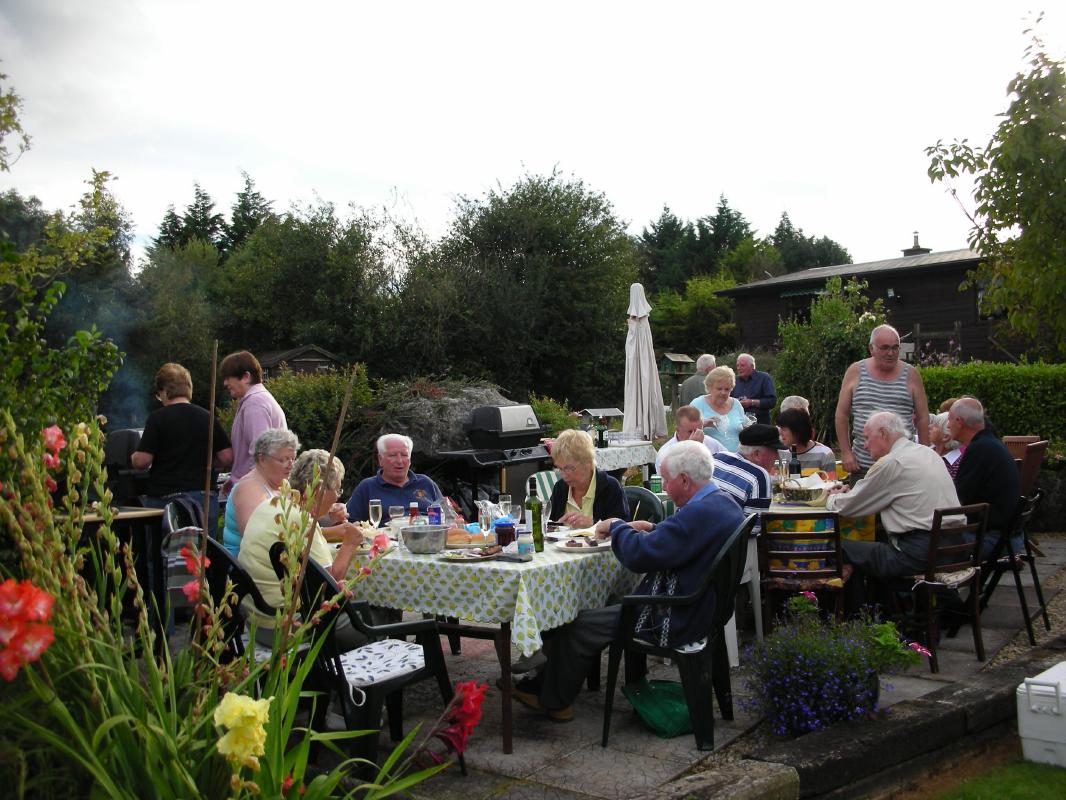 5


Getting stuck into the grub
Malachi and Evelyn had prepared their home and gardens for our arrival. The barbecues were ready for the steaks, burgers, sausages. While we waited for their cooking there was an abundance of finger foods and excellent dips prepared by Evelyn prior to our arrival. As well as preparing the finger foods and dips their was cool drinks available to us from Ice buckets.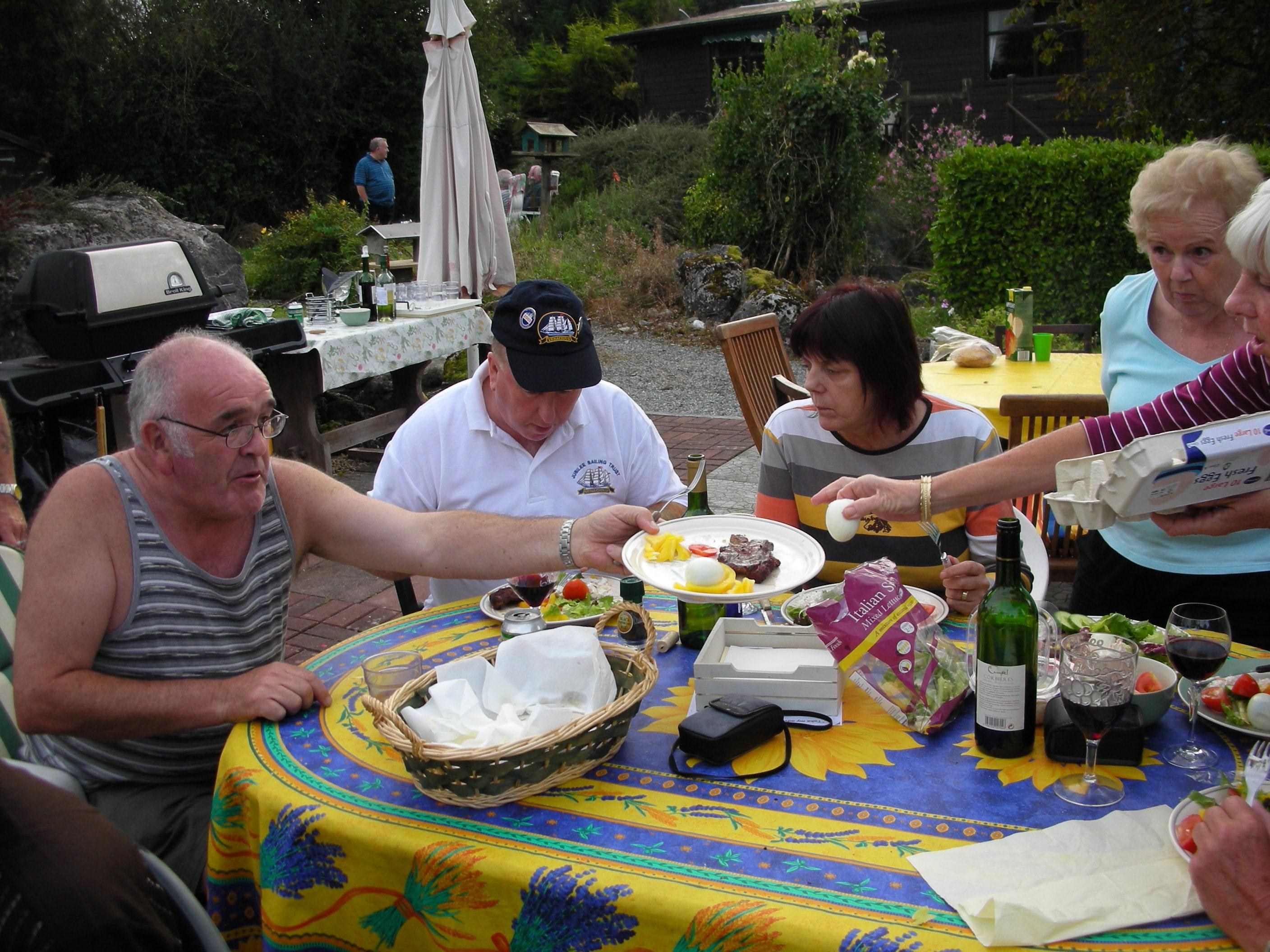 6


MORE!!!!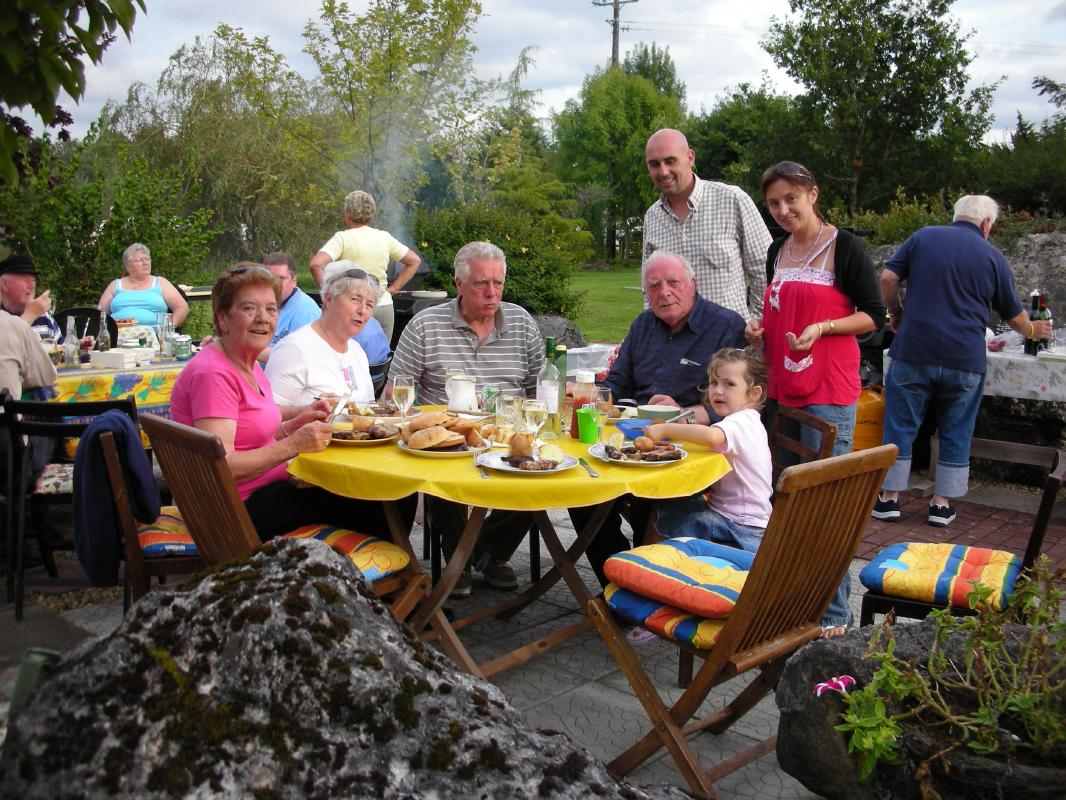 7
Following the meals prepared on the Barbecue a Guitarist was engaged to entertain us for the evening.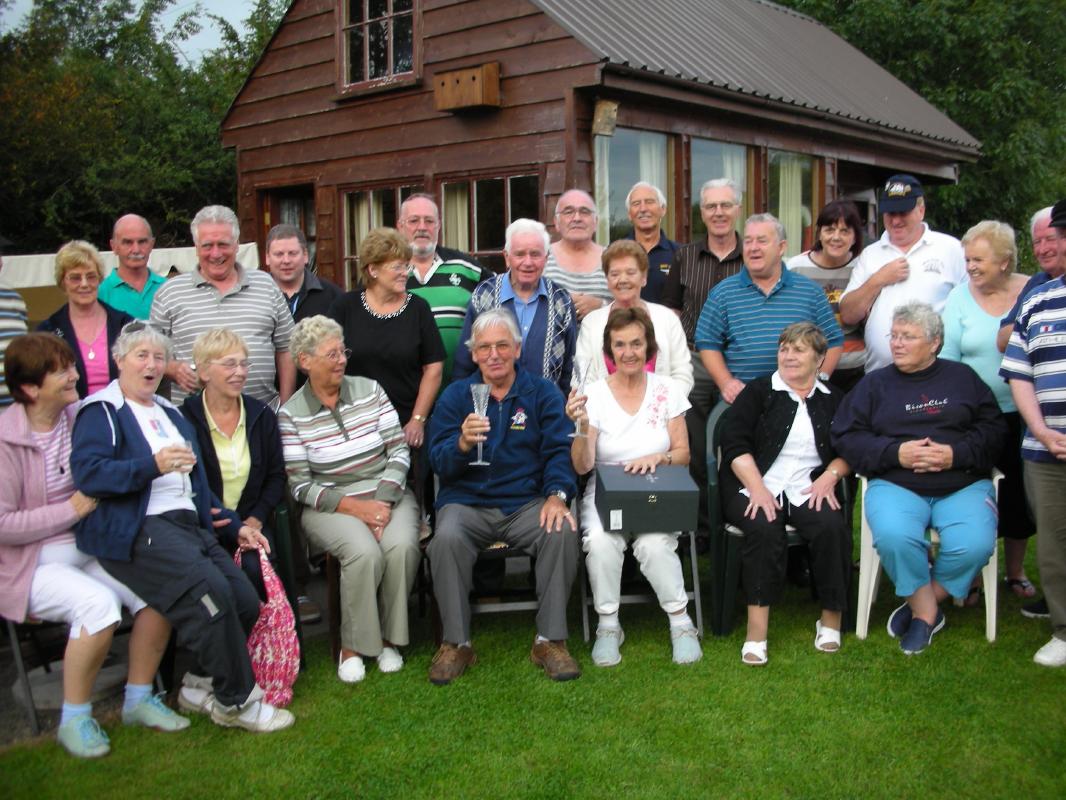 8
Malachi and Evelyn celebrate the Golden Jubilee of their wedding on the 19th September. A suitably engraved Waterford Crystal Set was presented to Malachi and Evelyn by our group.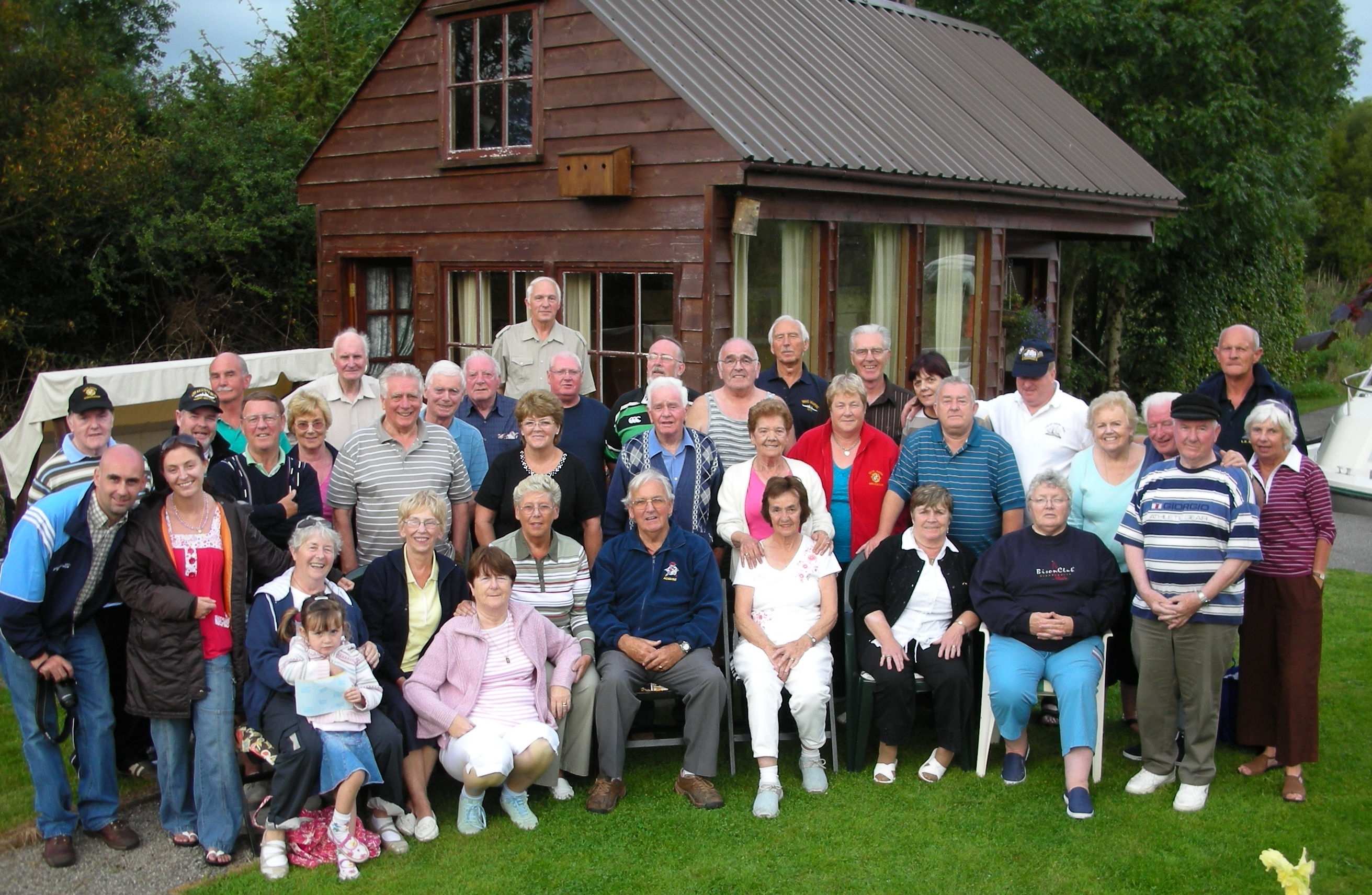 9
Before it got dark we took time out for a photocall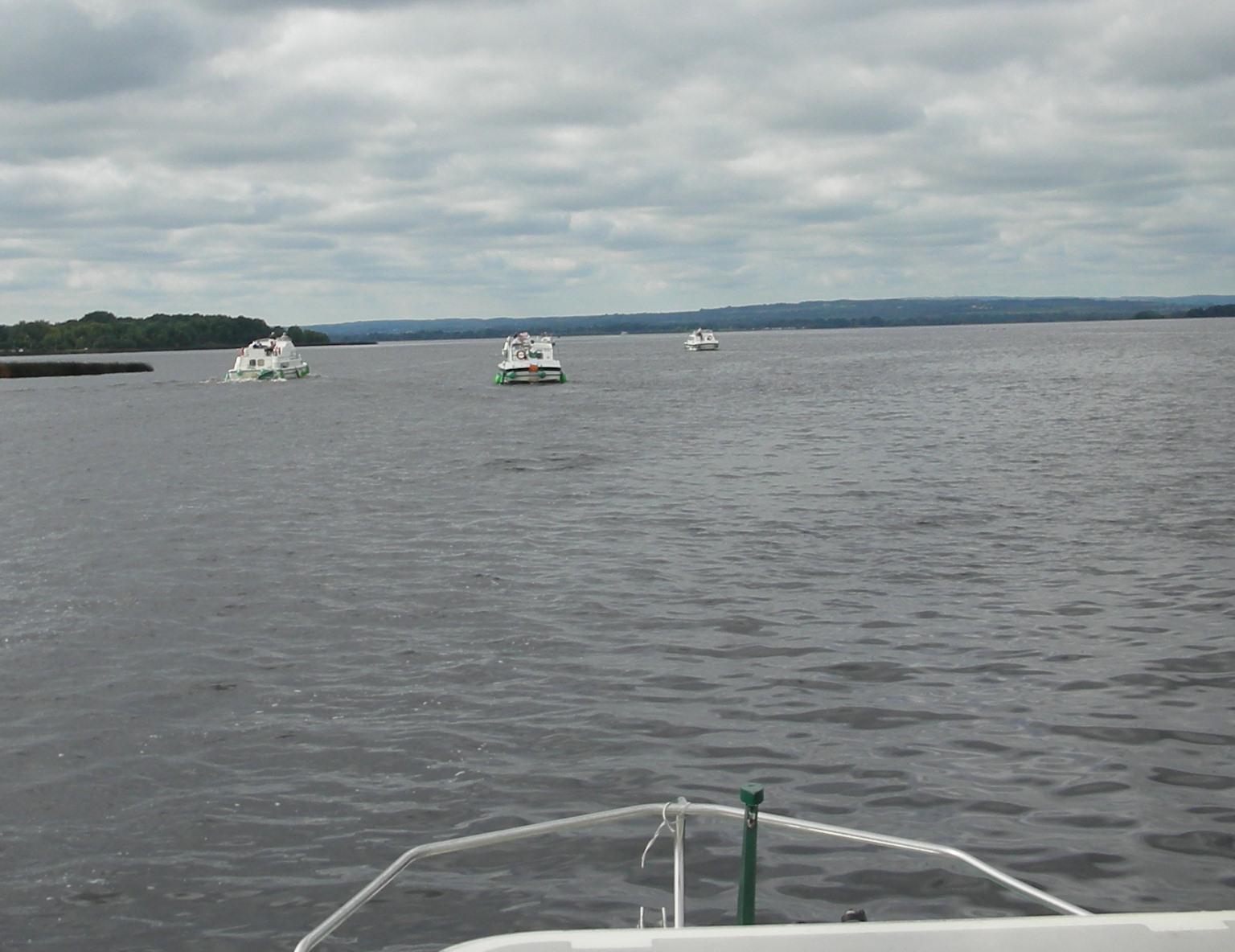 10
After an memorable stay at Malachi and Eveleyn's home we headed back to the serious side of the Shannon Trip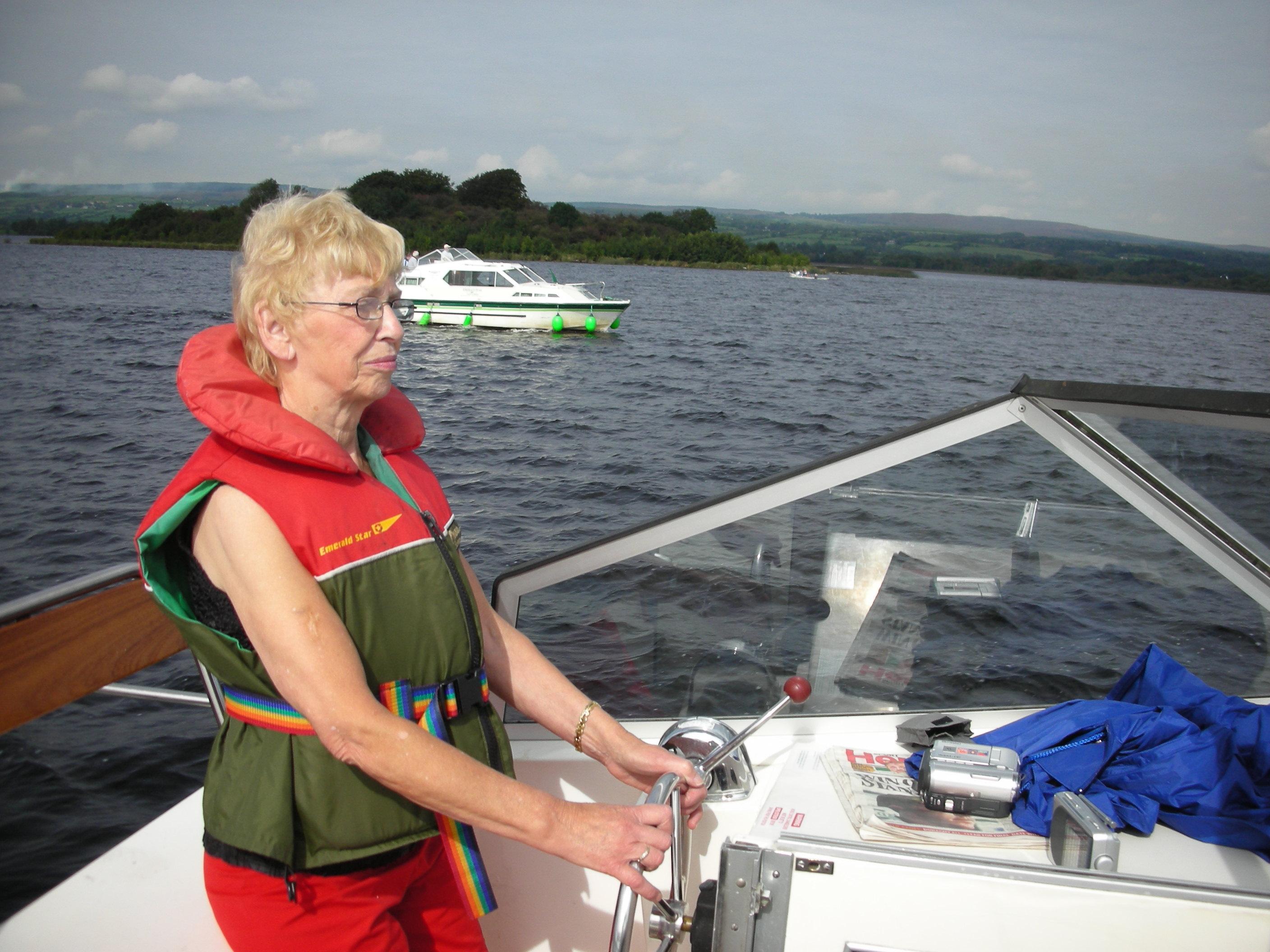 11


Mona Meleady takes the trip very seriously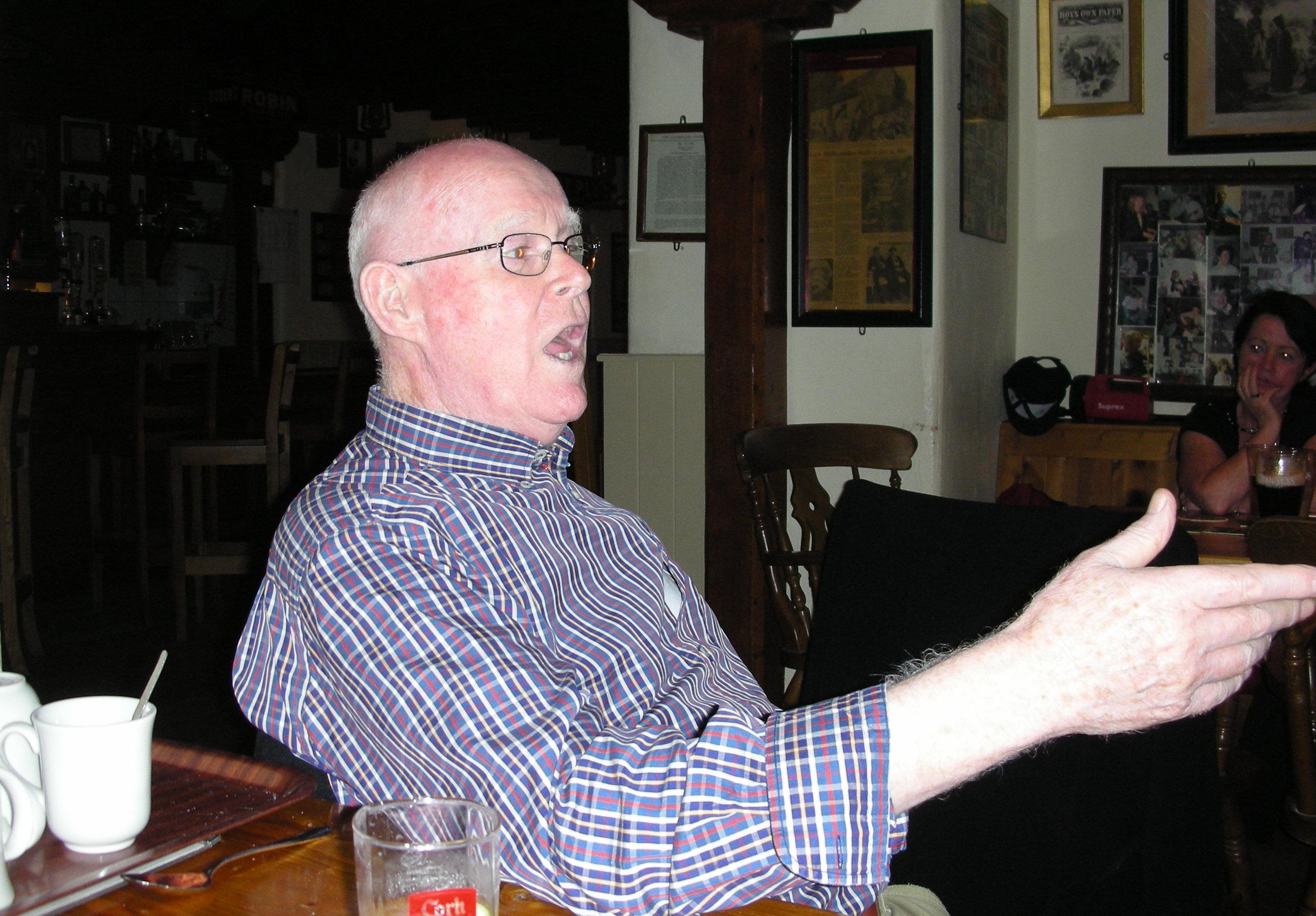 12

Dermot Deeney shows his powerful Baritone voice during our standeasy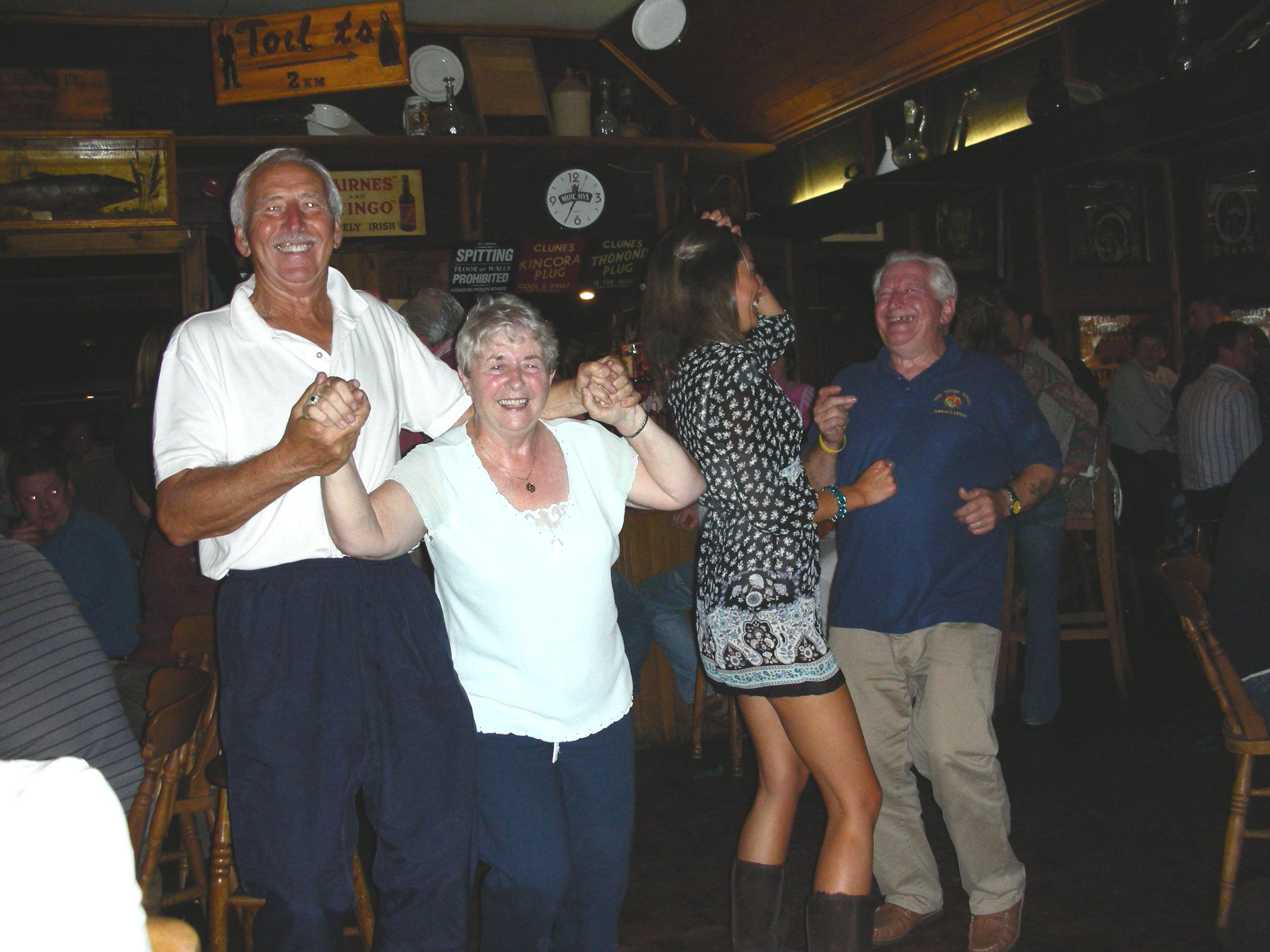 13

Exercising the legs after a hard day.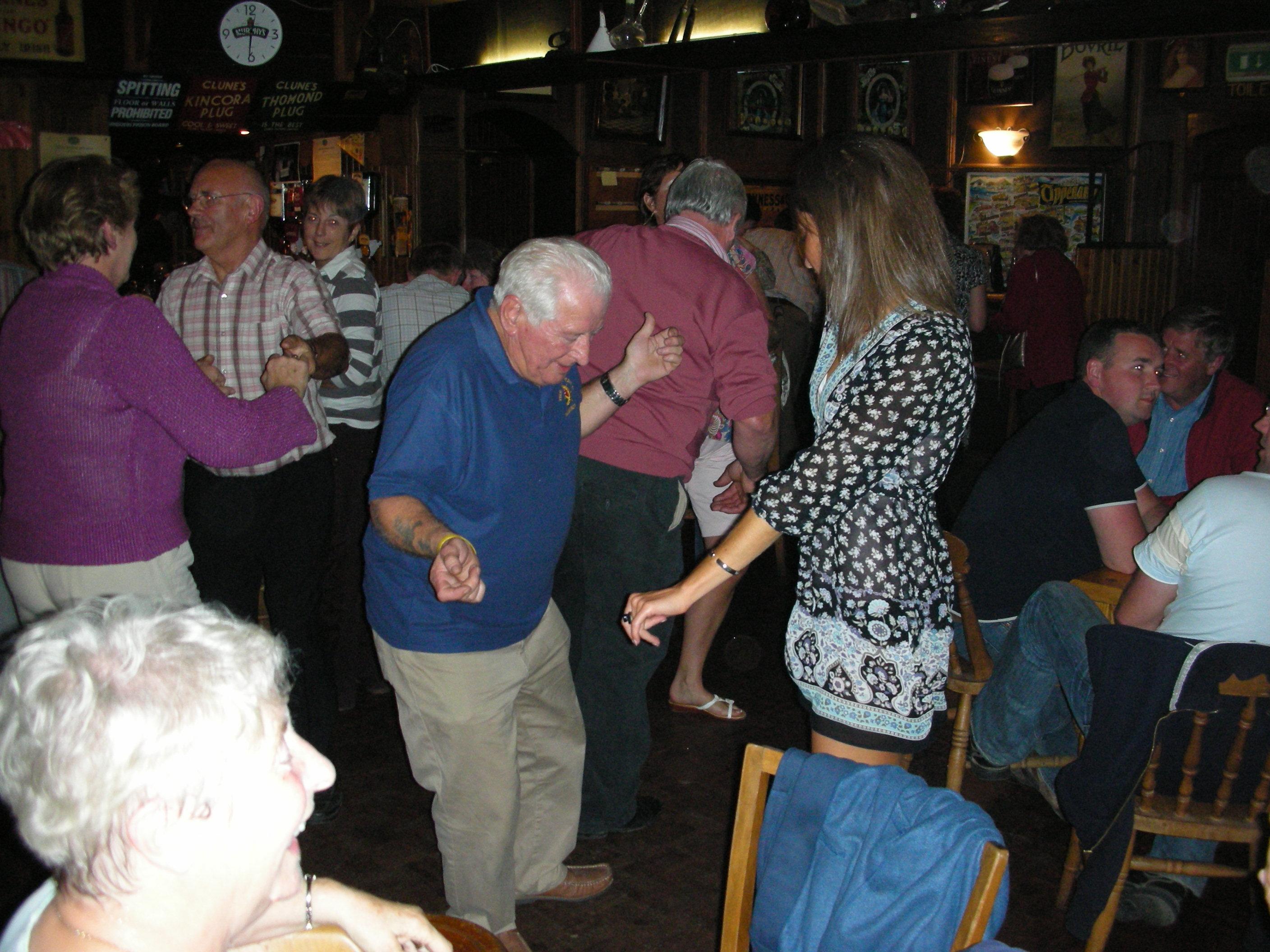 14