Naval Association Banquet Dublin Castle 11th November 2006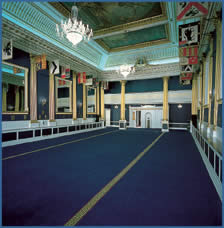 We are thankful to An Taoiseach for permission granted to the Naval Association to host a Banquet in St Patrick's Hall Dublin Castle on Saturday 11th November 2006. The Banquet was held to commemorate the 60th anniversary of the establishment of the Naval Service and the 90th anniversary of the Easter Rising.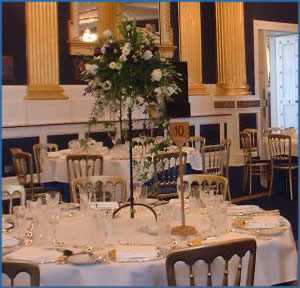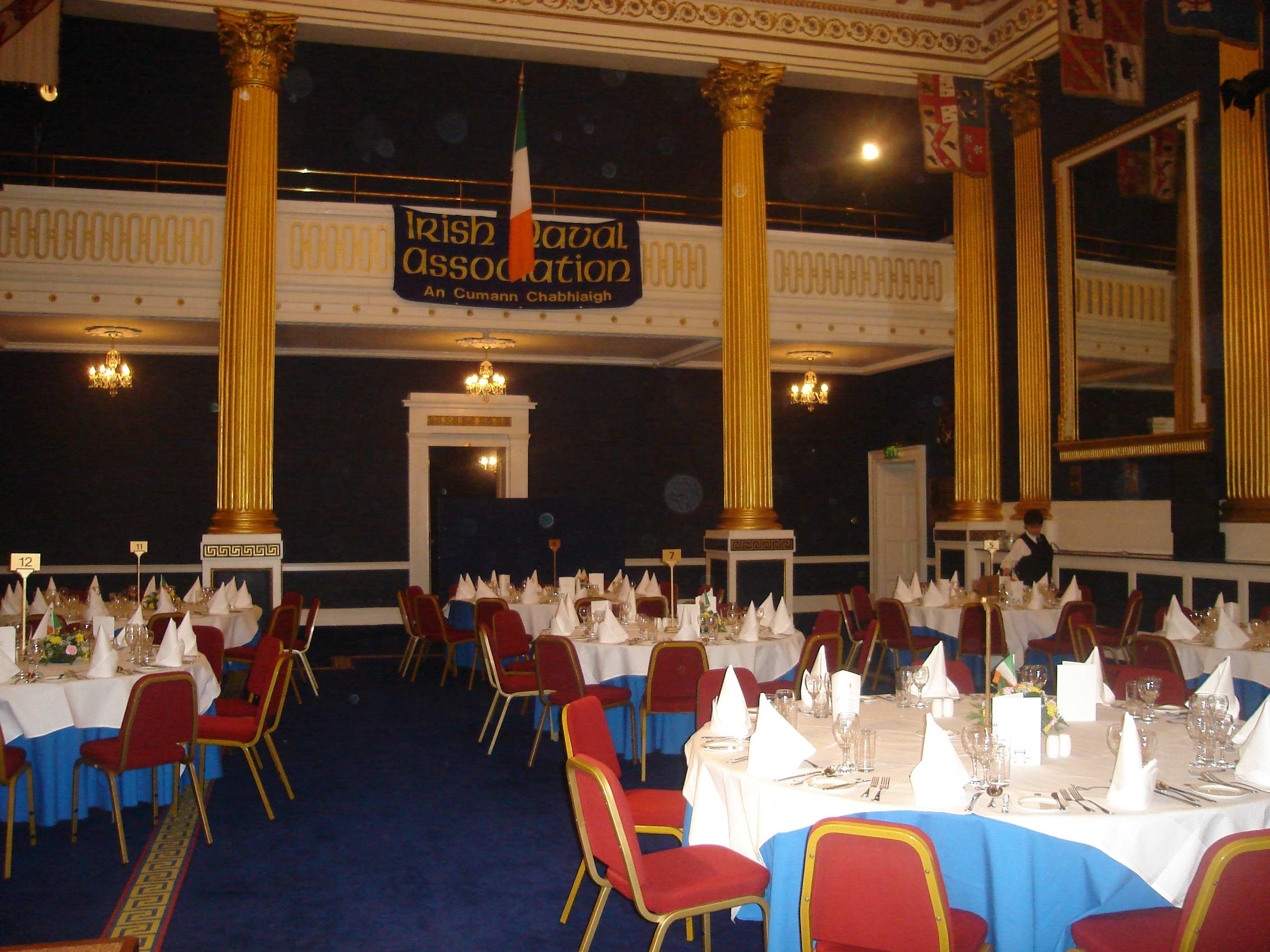 The Banquet consisted of a five-course meal with white and red wine served at dinner. Music was provided by Tommy Carroll who provided a lovely blend of classical and modern music while the guests enjoyed an excellent meal under the professional watchful eye of Deirdre Fitzgerald and her staff of Knights Catering.
Naturally having a Banquet in the State Rooms of Dublin Castle is a big plus and the setting in itself is something worth experiencing. All our guests enjoyed a guided tour of the State Rooms prior to the pre-drinks reception.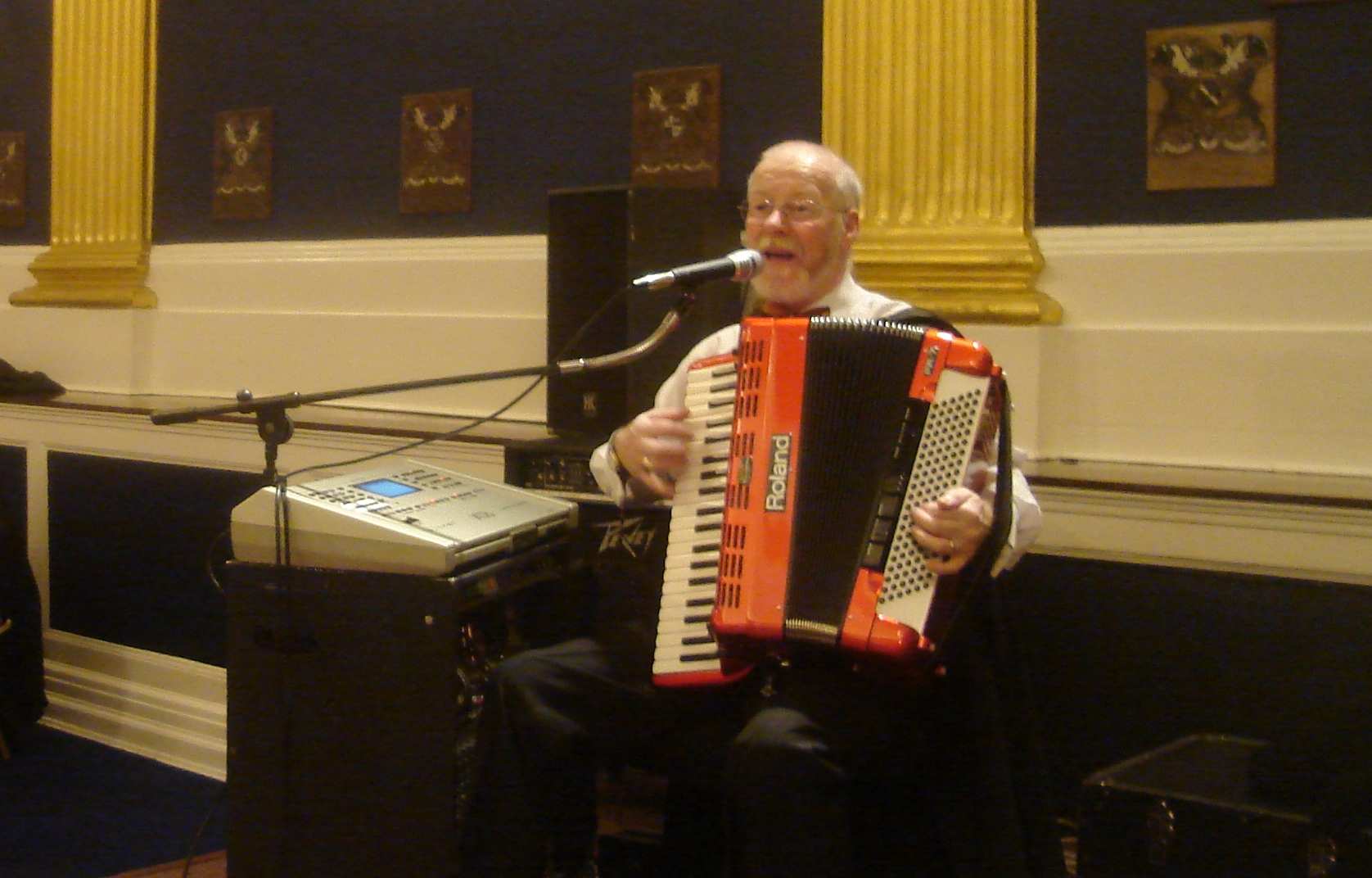 Amongst our guests were members of the George Crosbie Branch of ONET, and members of the Waterford and Limerick Branches of the Naval association. We were very pleased that our invited guests could attend, Flag Officer commanding the Naval Service Commodore Frank Lynch and his wife Jan, The Head Defence Forces Chaplain FR. Eoin Thynne (Monsignor as from Ist January 2007), Captain Fergus Britton (Harbour Master Dublin Port)and his wife Catherine, and the Naval Association President, Lt.Cdr.Robert Mulrooney (Retd)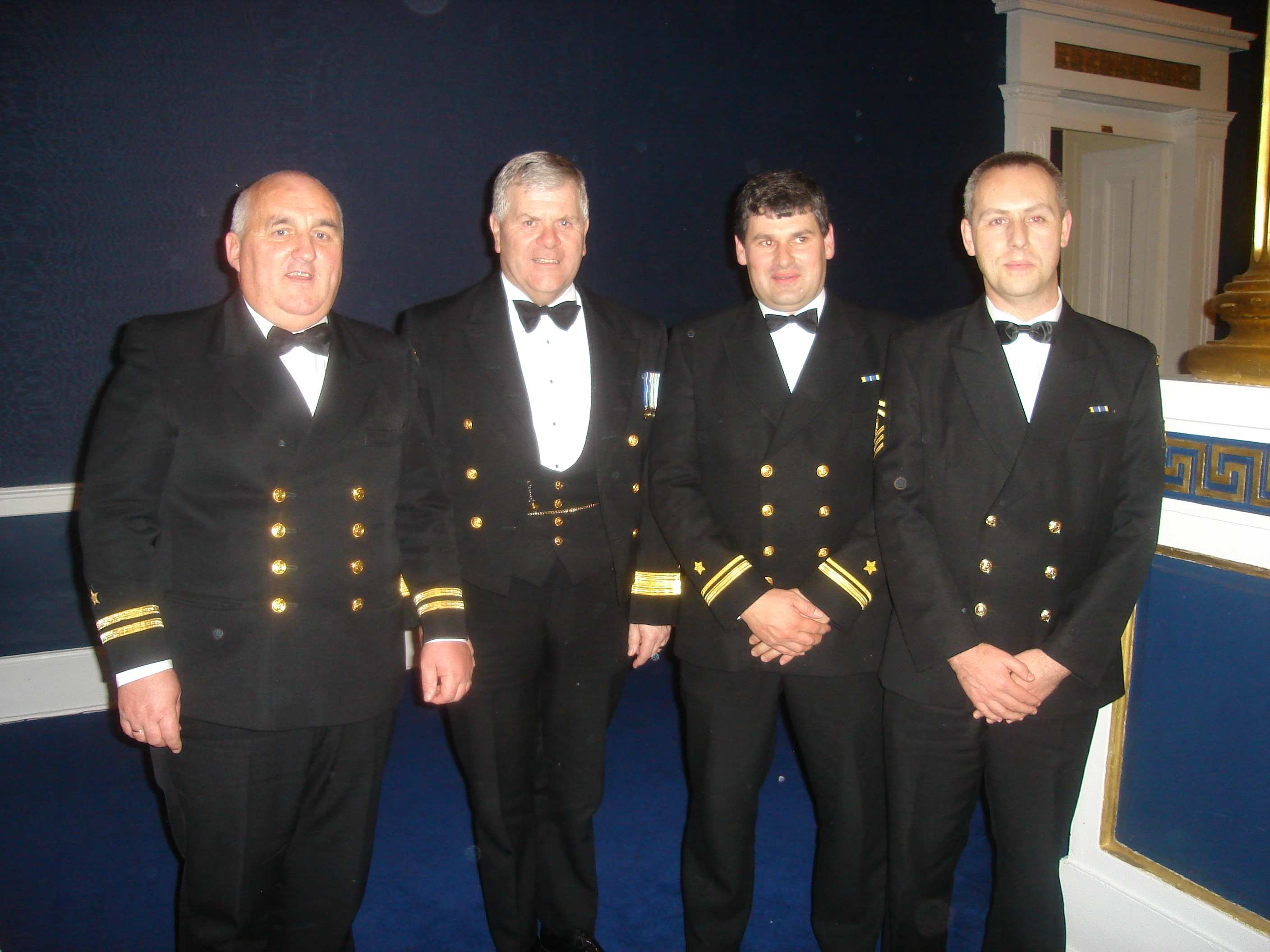 Lt.Sean Earley, Commodore Frank Lynch, S/Lt.Cahir O'Byrne and SCPO Graham Matthews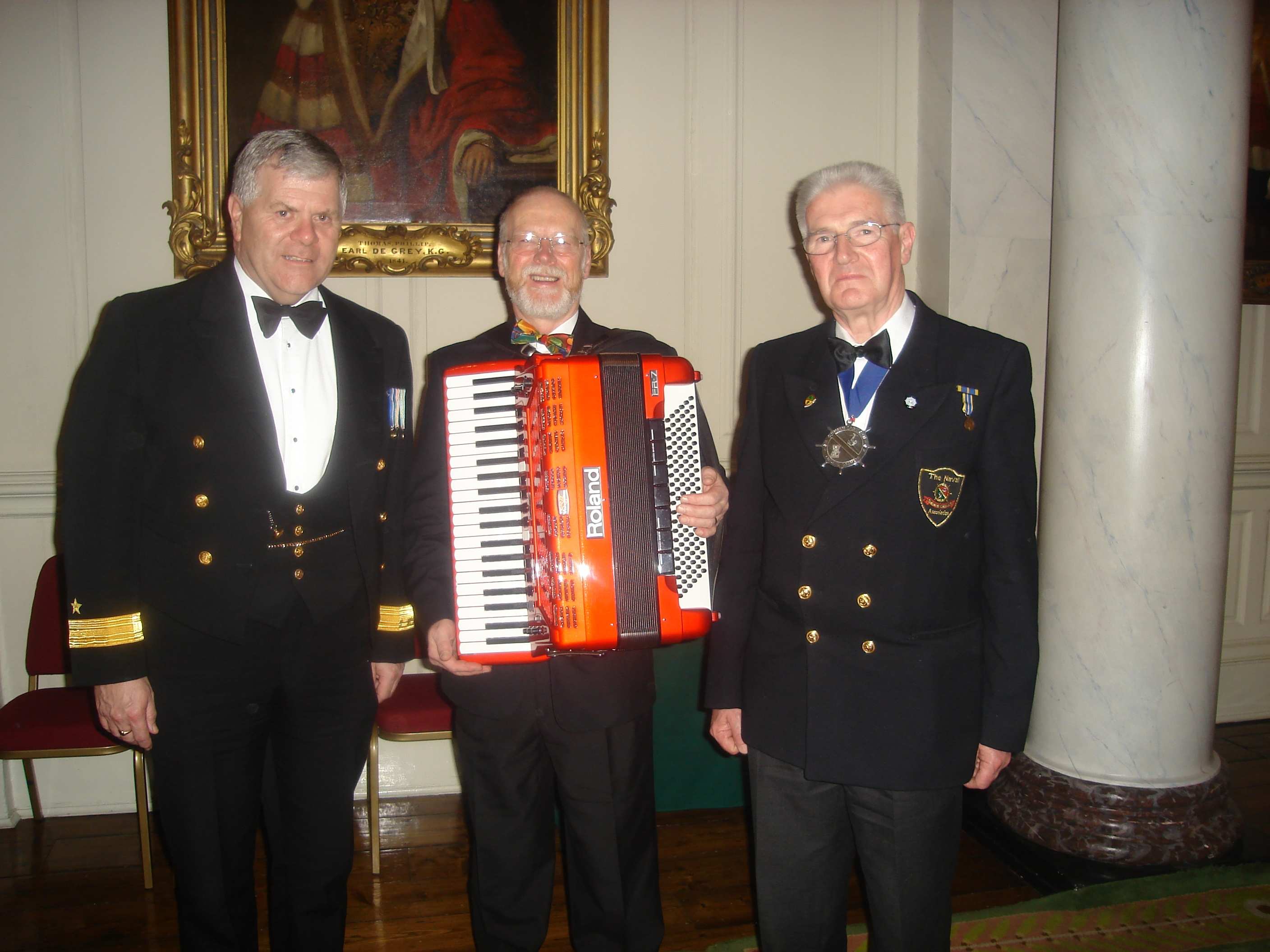 Commodore Lynch with Tommy Carroll and The Vice President Patrick O'Byrne
Click ..Here ..for more pictures as we get them