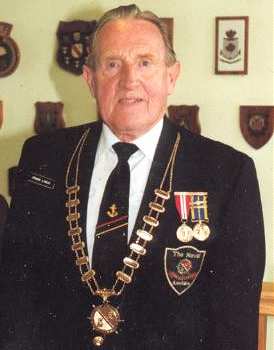 Frank Lynch (President 1992-1994)
Joined the Maritime Inscription in 1943, and was posted to Dublin Port Control.The name changed to An Slua Muiri in 1946, and Frank was commissioned to officer rank in 1955. Frank was a great rifleman and won the overall best individual shot on many an occasion. He took command of No. 2 Coy, An Slua Muiri in 1969 where he achieved the highest rank which can be attained in An Slua Muiri, Lt. Cdr., he stood down in 1983 with 40 years voluntary service. Outside of An Slua Muiri, Frank was a keen soccer player and referee. He probably gave as many years to football as he did to An Slua Muiri (now renamed Naval Service Reserve). Frank fell ill and died in 2005. Frank was rendered full Naval Honours by the Naval Association
See also Frank takes the salute at Roynal Naval Association memorial service.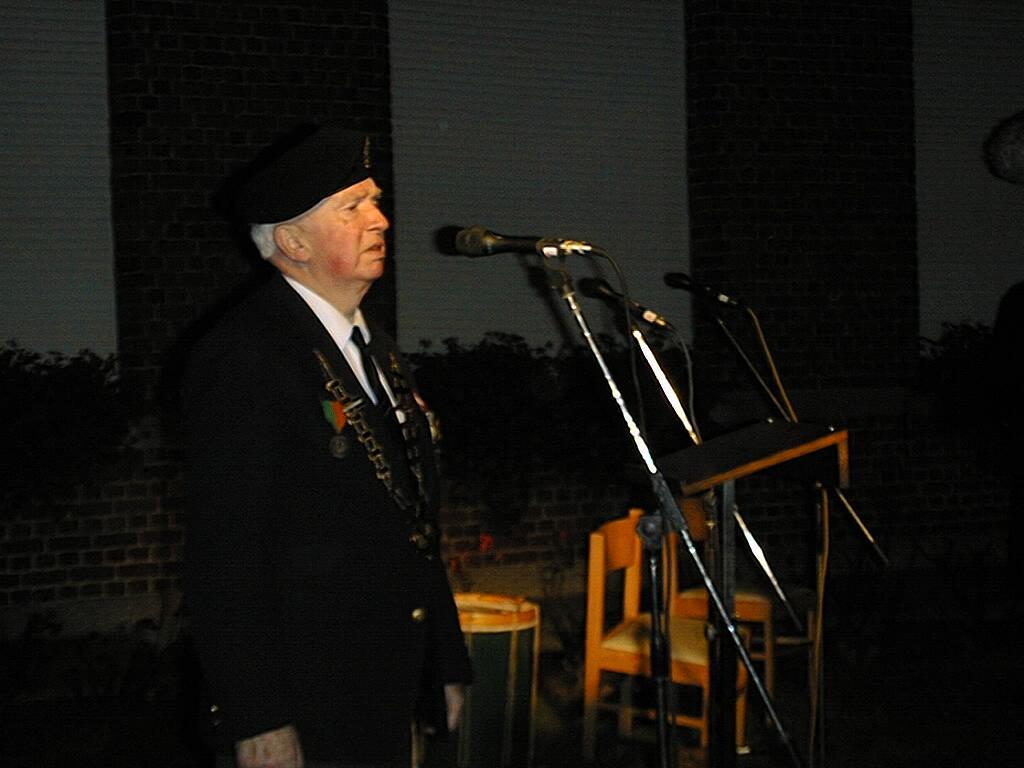 Piaras O'Connor (President 1994-1998)
Joined the Marine Service in 1940 where he became an Engine Room Artificer, he served on the Mine Planting Vessel, Shark. Piaras was both boxing and physical training instructor in the service. He served until 1948. A brother of Piaras's was one of the officers who took over Beggar's Bush Barracks in 1922 and later was C. O. of Cathal Brugha Barracks, Colonel Padraig O'Connorís name is listed on the board in the Officers Mess.
Piaras at 84 years made a decision that he would undergo a necessary life saving heart operation and following a triple byepass enjoyed 2 more years of good health. Unfortunately Piaras had a slight stroke and developed other health problems and subsequently died on St Patricks day 2004. Piaras was 86 and was rendered full Naval Honours at Esker Cemetery.
See Piaras's Profile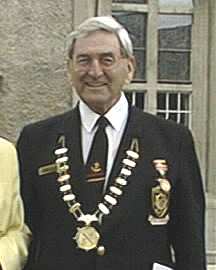 Ray Murphy (President 1998-2000)
Joined the Marine service in 1941 and served on the Motor Torpedo Boats as anEngine Room Artificer until 1945. Ray was a great swimmer as a young man and won many trophies while in the service. Ray spent most of his civilian life with Aer Lingus and did a lot of overseas contract work. Ray and his wife Monica are great singers and are pillars of the R. & R Musical Society.
Ray passed away suddenly on Tuesday 26th November 2001 in the manner in which he lived, peacefully and gently. May he Rest in Peace. At his Cremation he was rendered full honours.
It was the family wish that Ray's ashes would be scattered off Roche's Point in Cork Harbour. 88 members of the Naval Association travelled to Cork to participate in this moving ceremony. See Ray's Ashes are scattered in Cork Harbour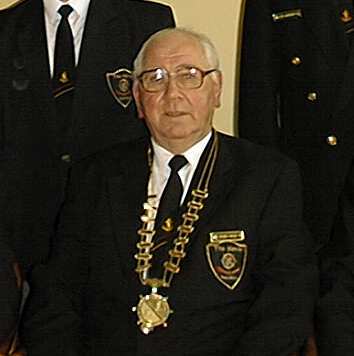 Michael Philbin (President 2001-2002)
Joined the Marine Service 1946, which became the Naval Service later that year.Michael served on the Motor Torpedo Boats, and the Corvettes, and was for many years a physical instructor in the service, he left the service in 1952 with the rank of Leading Seaman. After his period in the service, Michael went into commercial banking where he remained until his retirement.
In July 2002 while driving on a remote country road in his native county of Westport in the west of Ireland, Michael suffered a heart attack and his car left the road and overturned into a ditch. Unfortunately Michael was dead before anyone had an opportunity to render any assistance. Michael was rendered full Naval Honours in Dublin before his cremation in Dublin. As was his wish his ashes were scattered into the sea off Westport
See Micks profile
Joined the Irish Naval Reserve in 1949 and rose through the ranks to Lt. Commander. Michael took over as Officer Commanding the Naval Reserve in Waterford in 1964 and retired as commanding officer in 1988.
Michael born in 1931 has 4 brothers and 3 sisters. Michael has had a life long interest in Flower Class Corvettes perhaps due to some of his training on the Irish Flower Class Corvettes in service from 1946 to 1972. Michael is a member of the Flower Class Corvette Association and is also Irish delegate to the Ton Class Minesweeper Association.
Michael is a founder member of the Waterford Branch of the Irish Naval Association and was elected its first chairman in 1993.
Michael Burke has not enjoyed good health in recent years but all his friends and fellow members in the Irish Naval Association wish him well and hope he will return to good healthy following his current treatment.
Joined the Irish Naval Reserve and rose through the ranks to Lt.Commander. Lt.Cdr Mulrooney was Officer Commanding the Limerick Branch of the Naval Service Reserve (An Slua Muiri) up to his retirement on age grounds. In civilian life he ran his own very successful business. Speaking several languages has been an asset particularly when he is an invited guest to several visiting foreign ships.