The Irish Naval Associations third consecutive visit to the United States commenced with a visit to Orlando Florida and then out West to the beautiful City of San Diego.
On Monday 16th March we departed by Coach for The Naval Amphibious Base at San Diego. Our Liaison Officer was Ensign Sean Banks (USN). On arrival we boarded the USS SIDES (FFG14) a guided missile frigate commanded by Cmdr. Richard Dubberly.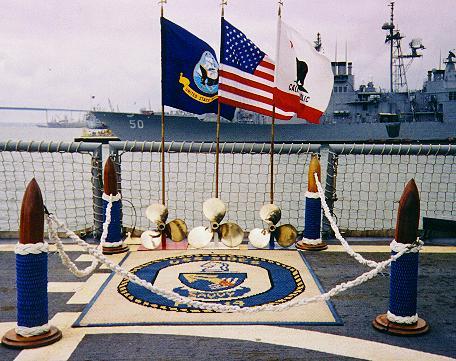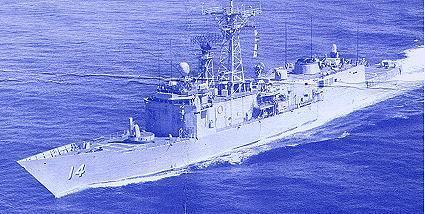 Cmdr.Dubberly gave a warm welcome to the Irish Naval Association and personally gave a guided tour to our Naval Association President Mr. Piaras O'Connor and his wife Rose. The remainder of the party of 54 divided into three groups for a very informative and interesting tour of the Frigate.

Following lunch in the Naval Base we were taken to Sea Control Squadron 41 also named "The Shamrocks" Our guide was Naval Flight Officer Lt. Halsey Keats who had prepared an interesting film explaining the operation and history of Squadron 41.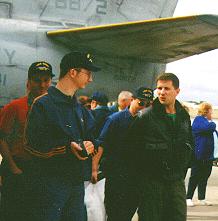 .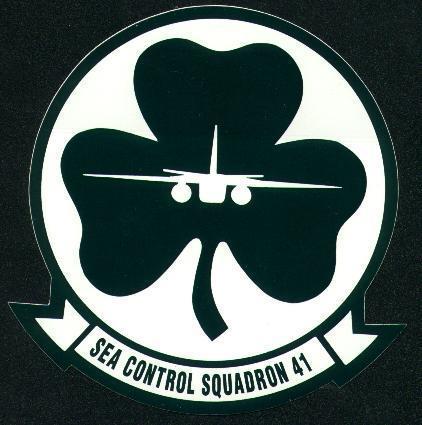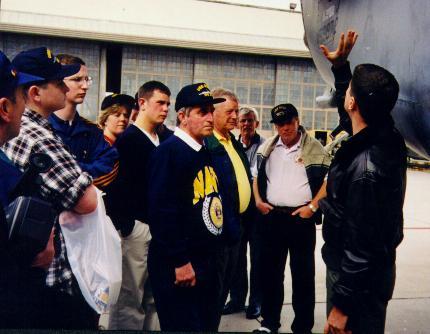 This was followed by a visit to the airfield and hangers to see some of the many aircraft In operation at Squadron 41 where they train and qualify approximately 50 fleet pilots, 80 tactical co-ordinators and 20 sensor operators per year.
The next day St Patricks Day March 17th we returned to the Naval Base for a Mass to celebrate the feast day of the Patron Saint of Ireland St. Patrick. This time we were greeted by Captain Thomas Madden Senior Naval Chaplain in San Diego, who also Celebrated the Mass.
Welcoming our party Captain Madden who comes from Ballinsloe in Ireland, said he was very proud that the Irish Naval Association should honour the Naval Base by coming all the way from Ireland to be in San Diego for St Patricks Day and visit the Naval base. It was an equal honour to the Irish Naval Association that not one but two US Admirals were in attendance at the Mass. A retired Admiral, the wife of a deceased Admiral, and three senior US Army Officers were also present.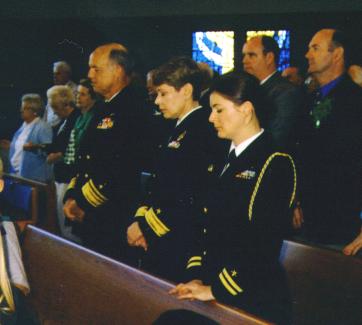 .
Rear Admiral Veronica Froman extended a warm welcome to our group and acknowledged that it was an Irish Man from County Wexford in Ireland Commodore John Barry who is credited with being the Father of the United States Navy. Indeed in 1963 President John F. Kennedy while on a visit to Ireland unveiled a Statue on the quayside in Wexford Town to the memory of Commodore John Barry.