On Thursday 14th October over 50 members of the Naval Association from both Dublin and Limerick travelled to Ennistymon for the North Clare Annual War Memorial Commemoration held on Saturday 16th. The Naval Association would like to acknowledge the tireless efforts of Gerard O'Halloran who dedicated his time over a number of years to have such a memorial erected in Ennistymon.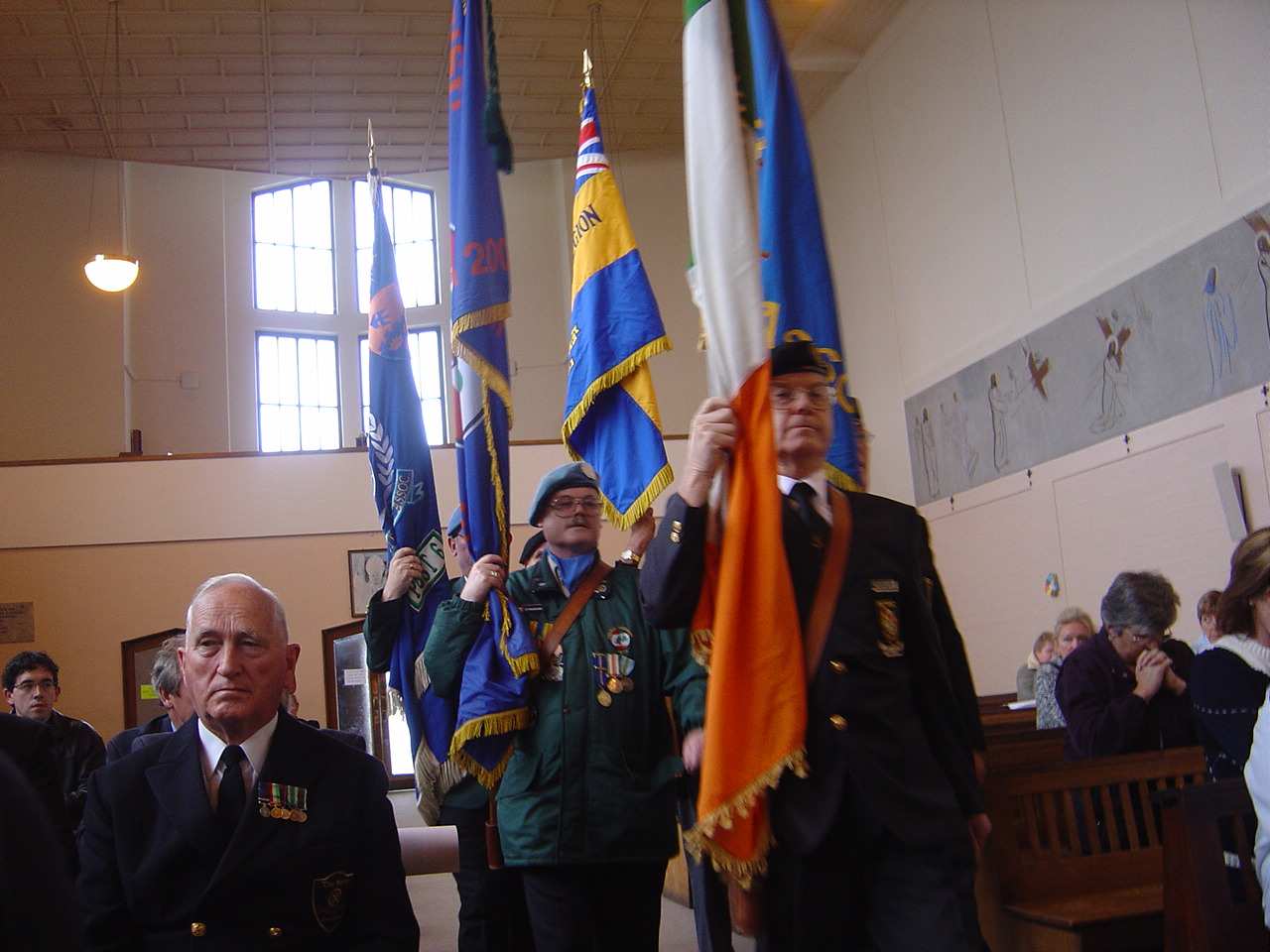 Colours Paraded during the Mass celebrated by Fr.Richard Tarpey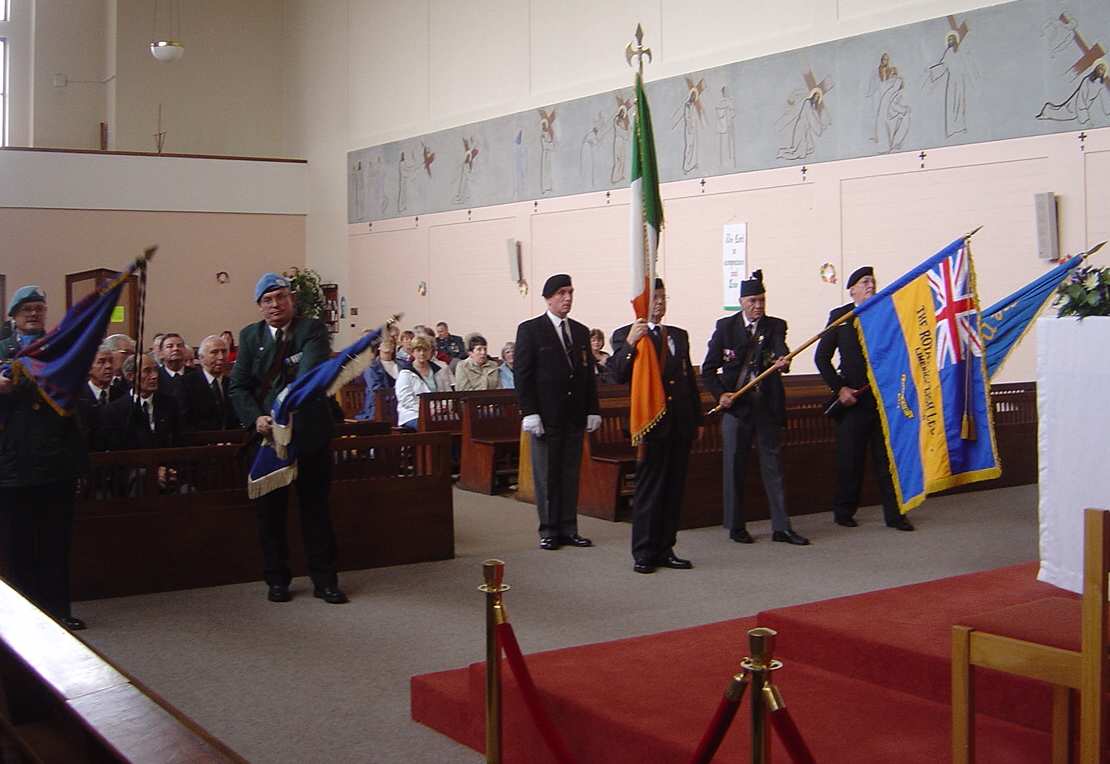 Dipping the colours during Mass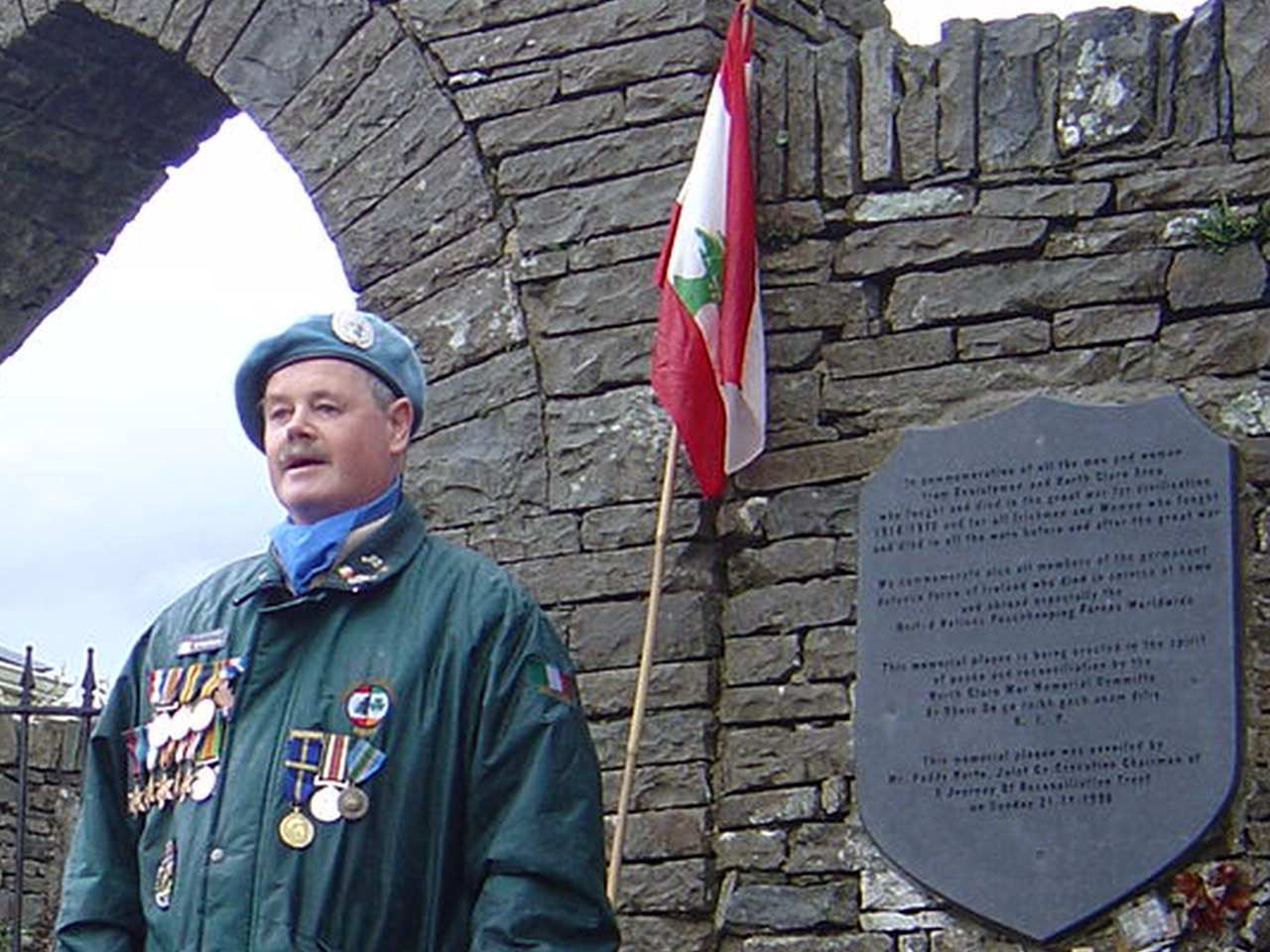 Gerard O'Halloran welcoming members of the Irish Naval Association, UN Vets, O.N.E,
Royal British Legion, the Australian representative, the USA legion and general public.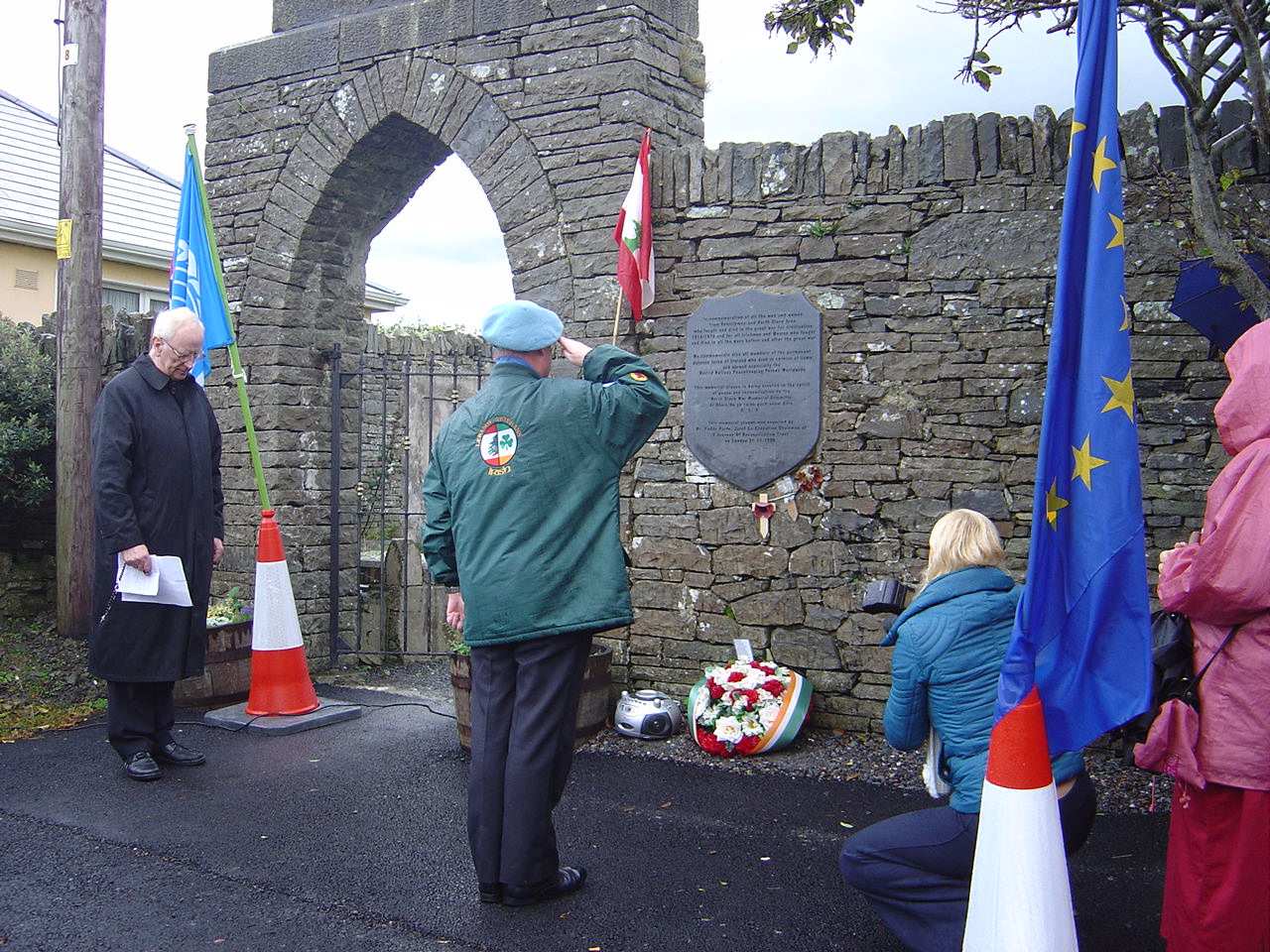 Gerard O'Halloran laying his wreath on behalf of the North Clare War Memorial Committee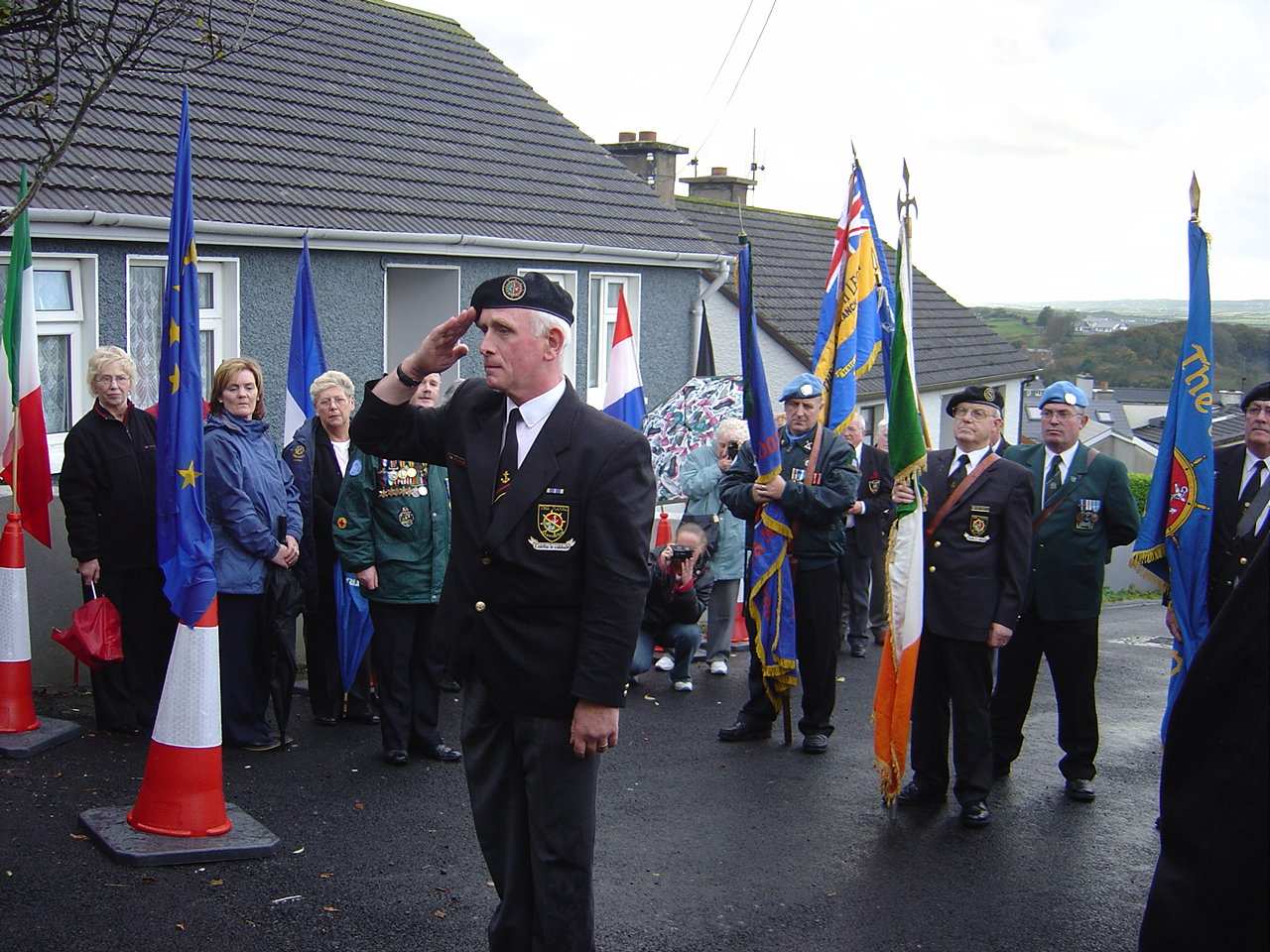 Bryan Gildea salutes after laying a wreath on behalf of the Irish Naval association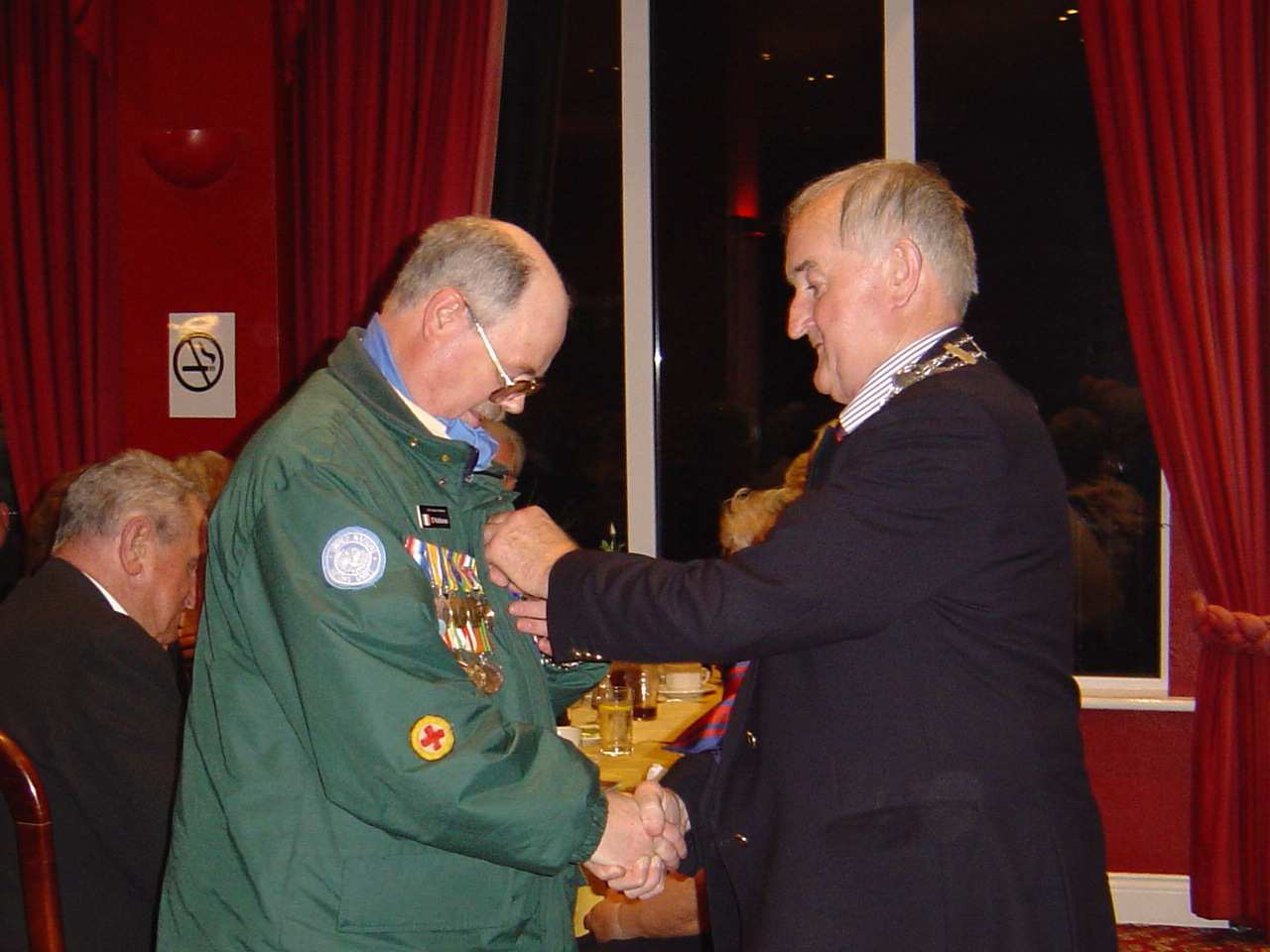 Gerard O'Halloran awarded a medal for his services by Jim Deveraux representing the O.N.E Limerick
and the Australian Ambassador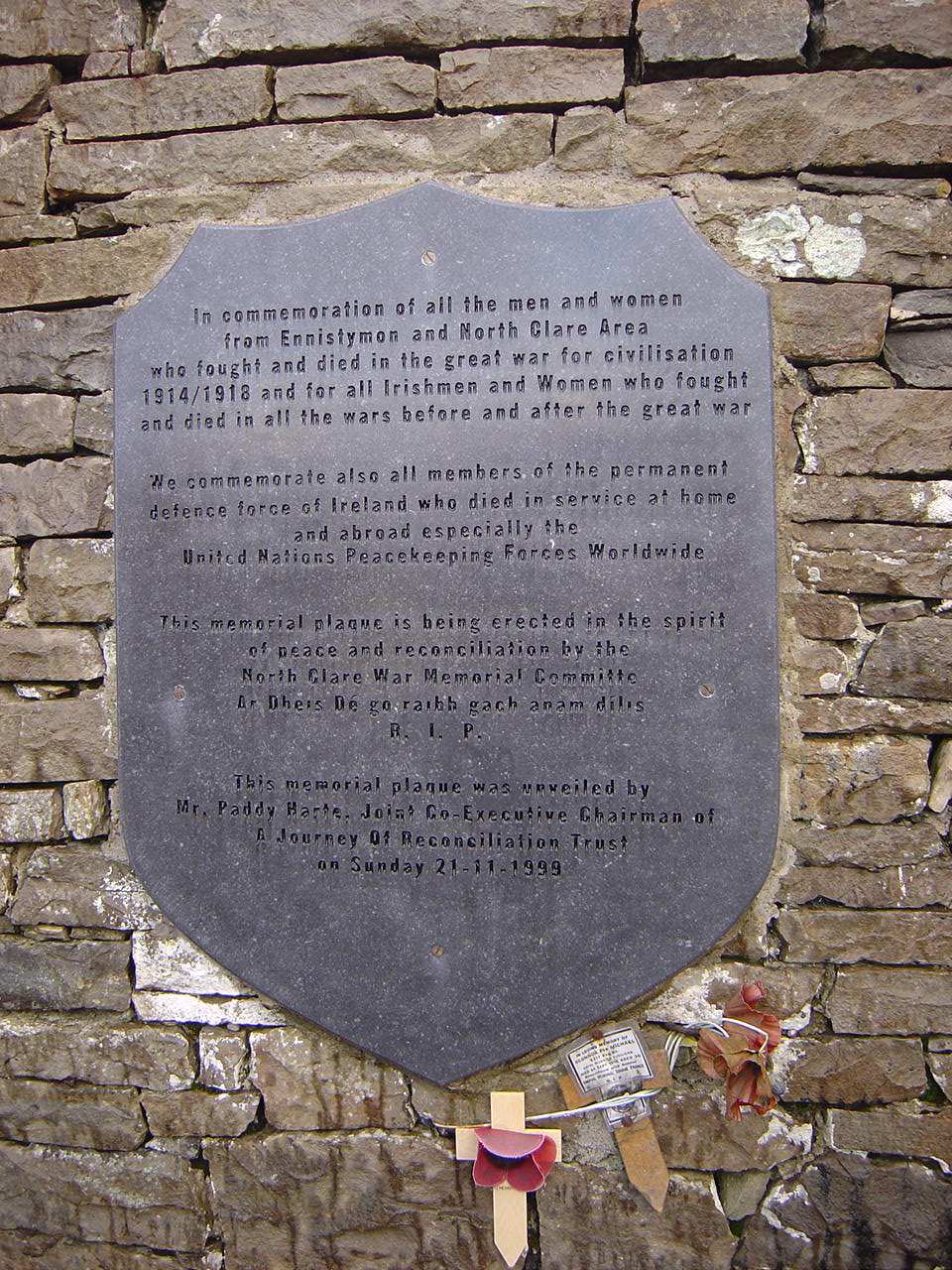 The Memorial Plaque at Ennistymon Graveyard
This Plaque was erected in 1999 outside the Graveyard in Ennistymon and dedicated to the Irish Men and
Woman from Ennistymon and North Clare who fought and died in the Great War 1914-1918, and all
subsequent conflicts. In particular it commemorates the Irish Soldiers who died in service on United Nations
Peace Keeping duties.
Then there was the Party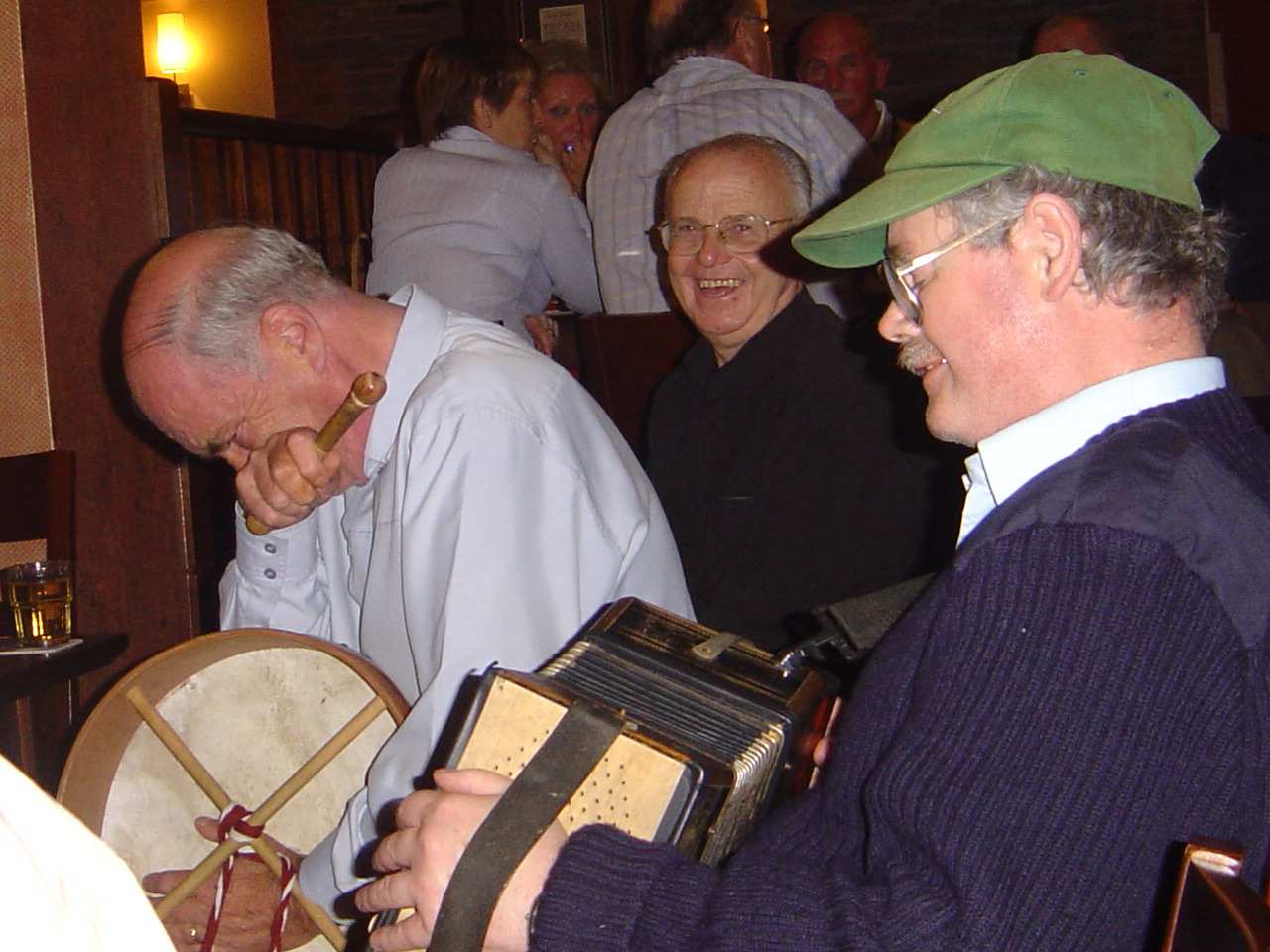 Gerard O'Halloran entertains on his squeeze box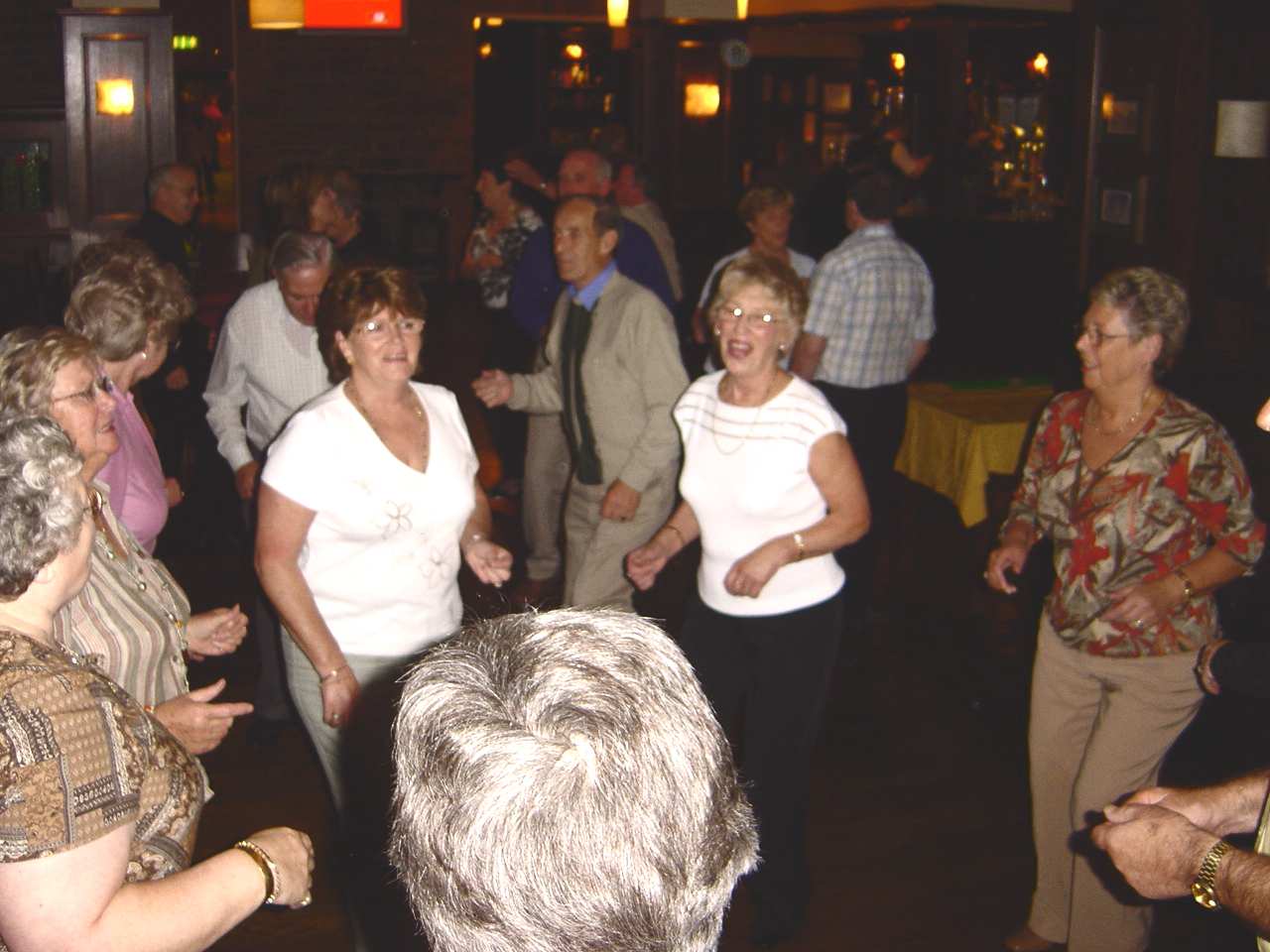 The party really gets going until the early hours of the morning