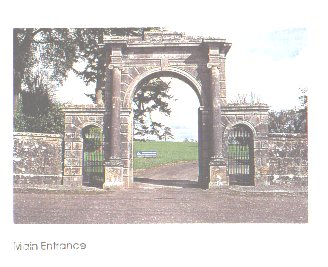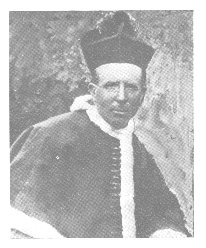 Neill O'Donnell's
Doneraile Homepage
CanonSheehan Main Entrance to Doneraile Forest Park

Welcome to my home page, which is mainly about the rich and varied historical attractions of the Doneraile area of North Cork.
My wife, Dolores, and I used to run the family pub on Doneraile's Main Street, which had been in our family since 1885. As none of our offspring had any interest in becoming publicans we sold the pub in Nov. 2003. However I intend to keep up the web-site, and with more time on my hands I hope to develop it further. Do stop by often, as I will be adding to this site whenever I can. Many people have contributed to this site and I thank them for the permission to use their work, and I give them credit for it where appropriate.

Those of you who have been here before will see some changes, but I am only attempting to tidy up the page, correct a few faults and generally try to make it easier to navigate around it. I am grouping the links into appropriate categories so that visitors can go to whatever suits them more quickly.

Doneraile Links
Tomo's Bar,Doneraile .We have sold the pub and retired from business, but we will continue this page and devote it to stories and pictures of Doneraile. This will take a bit of time so check now and again.
Doneraile Court and the St. Legers Excellent account by Seamus Crowley.
Canon Sheehan of Doneraile, Author Priest. Our most famous P.P. and a list of his published work.
Canon Sheehan and Michael Nagle. How Canon Sheehan recorded a former protégé's fight with a dread disease.
Donerailes Catholic Church. We had some historic PP's.
Doneraile Church of Ireland. Doneraile's historic church.
The Doneraile Conspiracy .Michael Shine's well researched account
Doneraile Forest Park and Demesne. Visit the page, then visit the Park
The Curse of Doneraile and Recantation. O'Kelly's lost watch and what he said about us.
A Gentleman's Village: Seats and Families of Doneraile. A lecture given by Anna-Maria Hajba to the Limerick Chapter of the Irish Georgian Society (New)
The Doneraile Mass Rock. An account of the discovery of an old Mass Rock in Carker as told by Michael Shine in the Mallow Field Club Journal 2000.(By Kind Permission)
Carker House: Recently purchased by my friend Tim Nagle who is in the process of restoring this once great house. Have a look to see how he is progressing and read the fine history of the house. (New)
Two Sporting Squires. An account of an exchange of correspondence between Hayes St. Leger of Doneraile and Henry Wrixon Beecher of Ballygiblin circa. 1850/51

Mallow Arch. and Hist. Society. From whose Journal I get most of the content of this site.
National Archives Transportation Site. Irish Prisoners transported to Oz all listed here.
National Archives Genealogy Site. Just what it claims to be.
National Archives Famine Site. Also just what it claims to be.
Genealogy in Australia. Very informative for those from Oz
The Irish Examiner on Line. Read 'De Paper' On line every day.
Crayon News Sources. Links to most English language newspapers in the world.
Encyclopaedia Britannica Online.

Sporting Links
Cork G.A.A. Online. The Rebels own web-site.
Gaelic Athletic Association. The national web-site.
Club G.A.A. Online. The central site for the world's G.A.A. clubs.
Setanta.com. Contains all you want in Irish sport - Hurling, Football, Rugby, Soccer,Formula 1 etc.
Glasgow Celtic Football Club. The home of the Bhoys in Green
Grimbsby Town F.C. My father played for them many moons ago and I am a card carrying member of the Mariners International Supporters Club (GTISC)

Miscellaneous Links.
The Open University. For those interested in further education, a good place to start.
SARC.com. Check out those hoax virus warnings.
Acronym Finder. Look up 124,900 + acronyms, abbreviations etc.
How Stuff Works. You will never have to ask another question. <gr>
The Irish Tourist Board. If you want to holiday in Ireland.
Google. Everybody's favourite search engine.
OANDA Currency Converter. If you want to convert your Euro to any other currency, this is where you do it.

Email me