Face Paint Sadie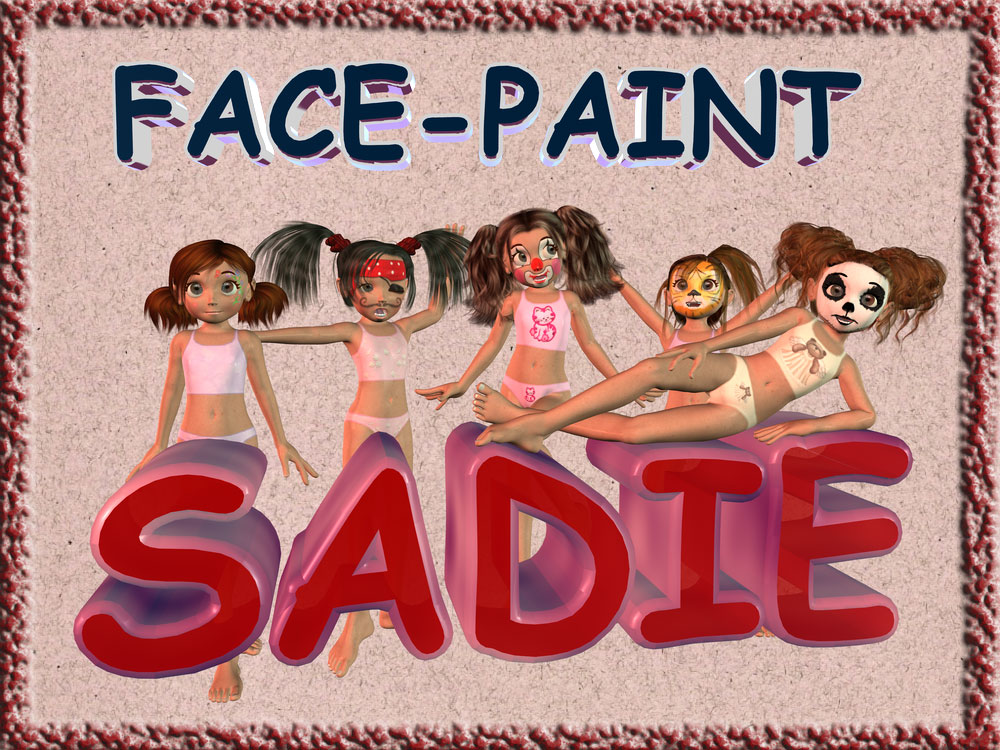 You will find in this texture set for Sadie:
1 Body/face mat.
10 Face-paint mats.
1 Self applied makeup mat
1 No Face-paint mat.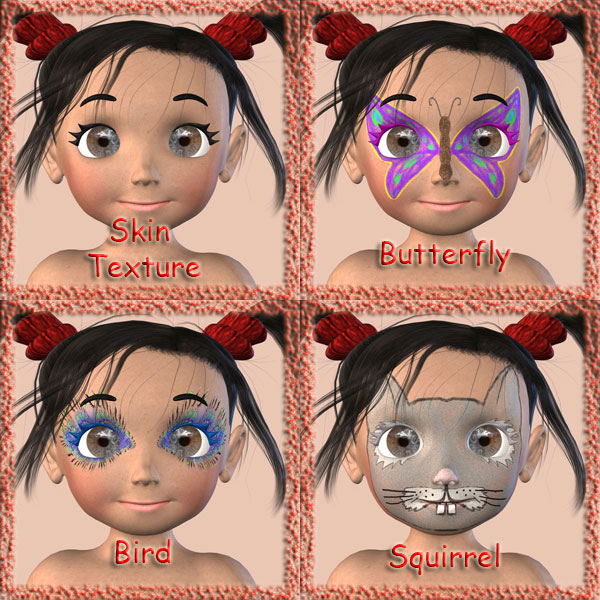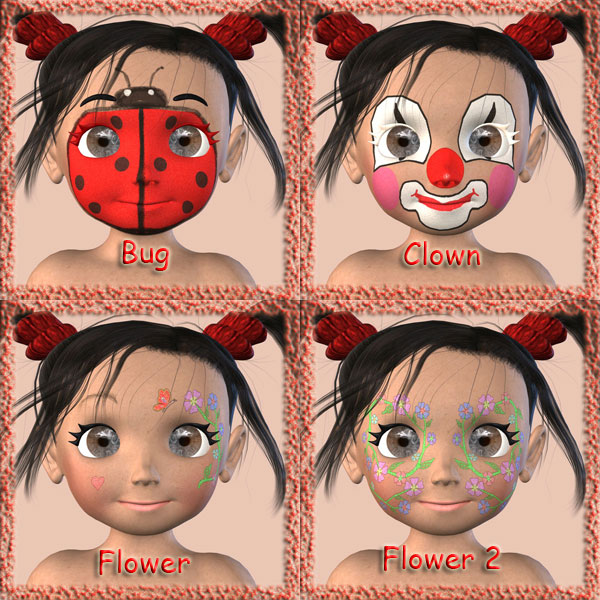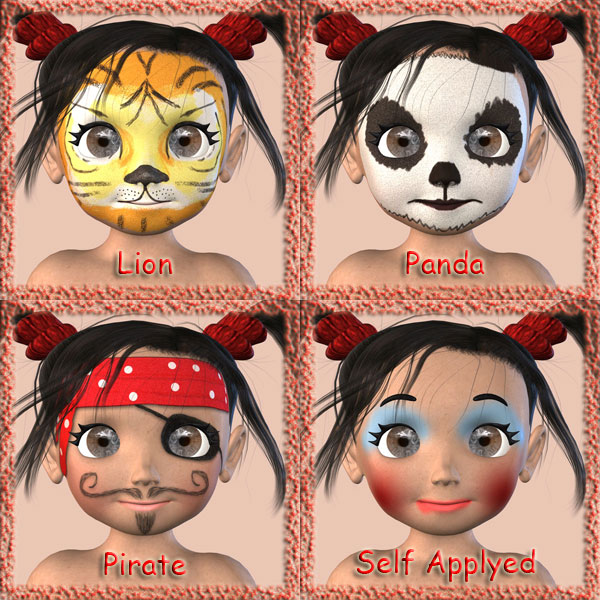 6 Eye Colours.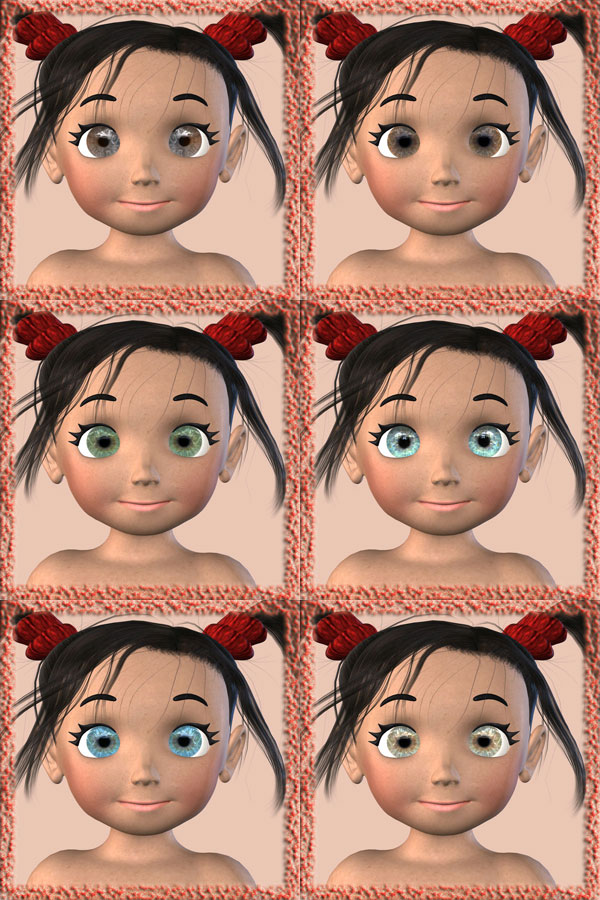 4 Second skin underwear mats.
4 Second skin panties only underwear mats.
1 No underwear mat.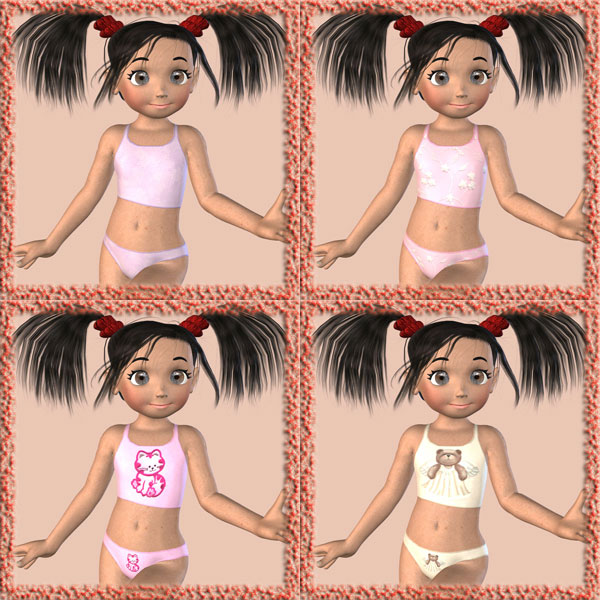 Poser users will only need to copy the runtime folder to their Poser folder.
Daz Studio users will also need to copy the Content folder to their Daz Studio folder
with the runtime folder being added to the Content folder or a Poser runtime..