Netterville Manor & Dowth Castle
Dowth, Co. Meath, Ireland. Telephone +353 41 9844624
Contact us at Netterville Manor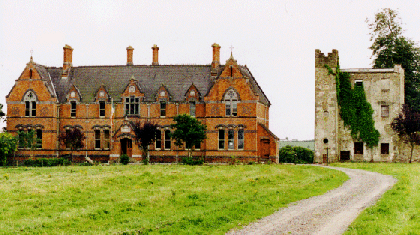 Located in the heart of the Boyne Valley, amid the historic Newgrange, Knowth and Dowth Ancient Burial Tombs, dating back 3000B.C.
Netterville Manor was built in 1877 and is one of the finest examples of   Victorian Country Manors in Ireland today.
The Lord Chief Justice of Ireland granted the adjoining Dowth Castle to the Netterville Family in the 13th century and for the next 600 years, it remained in the  hands of this distuinguished family.
Netterville Manor today is a family run guest house. Once inside, guests can relax in the rich atmosphere of a bygone age from dining in our old world kitchen  with original high ceilings, open fireplaces and pitch pine flooring throughout.
All guest rooms with private bathroom.
Vouchers available to guests for Newgrange & Knowth
If you have any problems with this page please contact the Webmaster