O'Keeffe Memorial Institute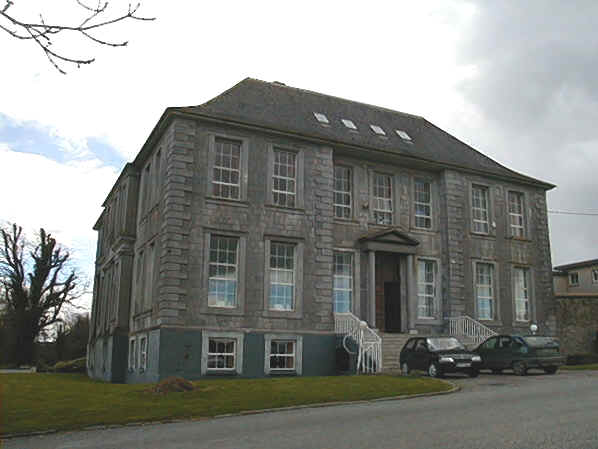 photo by Danny Quinlan
The O'Keeffe Institute (the Convent) is situated in Newmarket. Richard Aldworth inherited it in 1629. The last of the Aldworths died in 1927. The Convent was purchased on behalf of the Sisters of St. Joseph. The Sisters of St. Joseph trained other girls to become nuns. In between 1928 and 1966 the Sisters trained more than three hundred girls. When the girls were fully trained, they were sent to Australia along with the other nuns. The Convent was bought in 1973 by Conor O'Flynn and was later bought by Newmarket Development and is now called the James O Keeffe Institute. Nowadays the Convent is used by I.R.D. Duhallow, F.A.S. and Teagasc as well as a number of other small companies.
by Brian O' Riordan



The Aldworth Court
Aldworth Court was built in the early eighteenth century. The last of the Aldworths to live in the Court was Major John Charles Oliver. He was a kind man and respected by the local people. He died in 1927 in England. Aldworth Court was a barracks between 1922 and 1923. It was sold in 1927 to the sisters of Saint Joseph, an Australian order of nuns. The nuns lived there until 1973. It was sold to local business man Conor O' Flynn who later sold it to Newmarket Development Association and is now known as the James O' Keeffe Memorial Institute.
by Robert Stack
Stories researched by the boys using the 'History of Newmarket', written by Br. Allen.
Back