NEWMARKET
Newmarket got its name , when Richard Aldworth was granted a new weekly market and two fairs in 1620. The Irish name for Newmarket is Áth Trasna [The crossing of the ford]. Fr J. Beechinor built St Mary's Church in 1834 on a site given by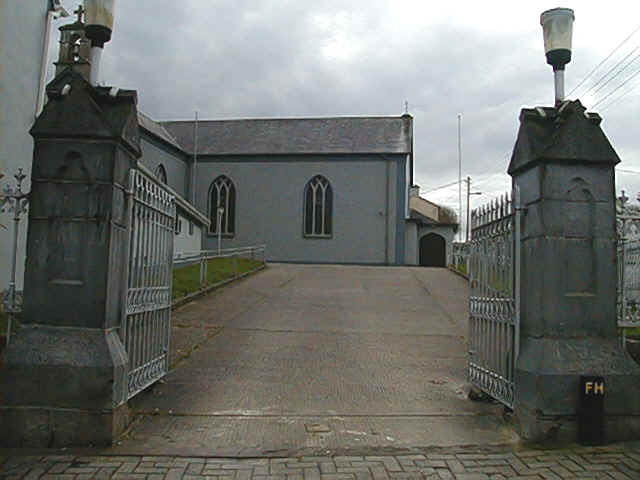 Richard Aldworth. Richard also gave £75 towards the building. In 1927 Newmarket Court was bought by the Congregation of St Joseph, an Australian order of nuns. Today it is known as the James O'Keeffe Institute.
Newmarket has two primary schools. The Boys School which was opened in 1970 and the Girls school was built in 1925. Recently it has been redecorated.
The Island Wood, which lies just above the town, is a secluded wooded area where people take peaceful walks. Clonfert lies across from the Island Wood and here generations after generation of our forefathers lie in peace and it is being used still today.
Surnames which go back generations and are still part of Newmarket today are Mc Auliffe, O'Keeffe, Verling and Kenneally. Curran and Aldworths are two of the lost surnames of the parish. The famous Sarah Curran was born at Priory in 1782. When she was about twenty, she became acquainted with Robert Emmet and was with him up to his arrest. Sarah Curran's body is buried in the Protestant cemetery, which is over near the Round Wall.
The Co-op was formed in 1938. They purchased it for the sum of £17,000 . It produces cheese with the brand name of Glenlara. The local anthem is 'Up Up Newmarket' this was composed by Fr. Norris in the early 1900's. After any G. A . A. win the echo of [Up Up Newmarket] goes through the streets of Newmarket.
By John Ryan