First Aid Course

The 27th and 28th April 2002 saw 18 of ASKO's dedicated members successfully complete the Irish Red Cross Basic First Aid Course. All who attended spent Saturday and Sunday learning about CPR, bandaging, cardiac arrest, angina, burns, fractures, asthma and lots more.

The course was both informative and practical. Everyone in attendance enjoyed our frequent coffee breaks and nutritious Mc Donald's lunches, but agreed that it was very beneficial and essential for our Association. The instructors have a great depth of knowledge and experience even down to having first aided a number of Kick Boxing competitions. They managed to answer all the questions and the many "What if ?..." scenarios. Also they had all the necessary props and equipment at hand to teach us all the errors of our ways. Definitely a very good idea not just for Black/Brown Belts, but for all grades.

Many thanks to Tim and Tom who were of great benefit all weekend !

Congratulations to all who attended and successfully completed the final exam on Sunday afternoon.
The instructors and the recently graded first aiders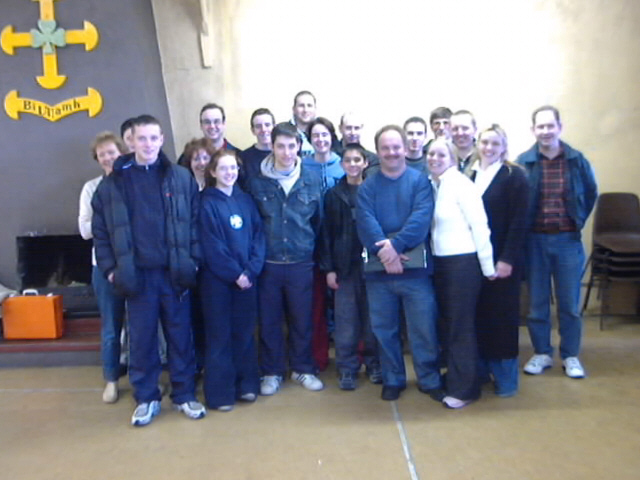 The instructors and the examiners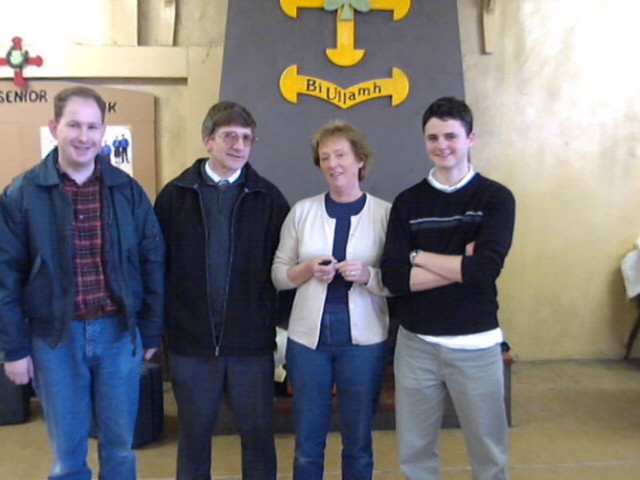 ---
Details to contact the Red Cross in Ireland

Irish Red Cross
16 Merrion Square, Dublin2, Ireland.
Phone: 353 (0)1 676 5135
Fax: 353 (0)1 661 4461
Email: redcross@iol.ie
Web site: http://www.redcross.ie/
---
All information on this ASKO website is ©2000-2002 Blackrock Karate Club.
Last updated on Monday, May 20th, 2002.
---